Now that social media is a way of life, there are quite a few platforms out there working hard to thrive in the digital world. Hai toh bahot saare platforms but only a few come close to the incredible popularity gained by Instagram. This platform has managed to evolve and grow to appeal to the everchanging preferences of the digital generation. Saare social media trends yahi se shuru hote hai.
In fact, it will not be wrong to say that Instagram is the biggest contributor to the creation and growth of 'influencer marketing'. If this (not so) latest trend has got you curious or you are planning to launch your career as an influencer, you've come to the right place.
Who Is An Instagram Influencer?
Now that you know a little about how to become an influencer and make money, let's get to know a little more about what being an influencer really means. Becoming an Instagram influencer means that you have an impeccable influence on your niche audience who are hooked on the content you post. You have established trust and credibility with your followers, giving you the ability to persuade and influence them.
Here is a step-by-step guide for you to #BeALittleMore aware of how to become an Instagram influencer.
5 Ways To Earn Money Via Instagram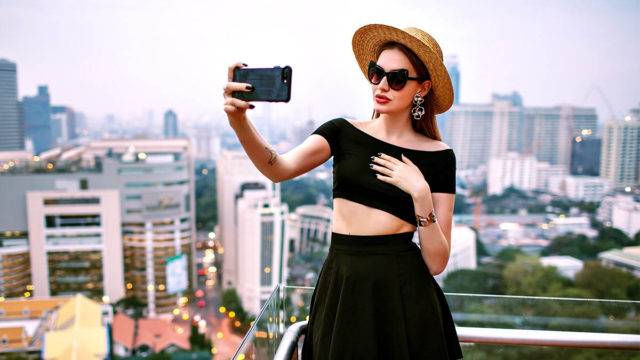 As an Instagram creator and influencer, here are a few ways you can make the most out of your popularity:
1. Brand Partnership
Perhaps the most popular way to cash in on your insta fame is by partnering with brands. All you have to do is look for a band that aligns with the type of content you create as well as values. Brands will compensate you for creating content featuring their products either by money or by free products/services.
2. Advertisements
Advertisements are still among the most popular ways to make money through social media. You can monetize your Instagram content or videos with advertisements.
3. Selling A Product Or Service
Once you are Insta famous, you can earn some dough by selling your own merch line. Or you can also use the platform as a marketing tool for other revenue streams. You can also generate income by offering paid tutorials and masterclasses in your area of expertise.
4. Affiliate Programs
In a way, joining an affiliate program also comes under brand partnership as it also involves connecting with brands and businesses. In affiliate programs, you get paid for marketing products created by these businesses. You make money when your Insta followers buy anything from the business through you (in most cases by using a specific link or discount code).
5. Go Live With Badges
You can also make money on Instagram by enabling badges whenever you go live. This method will help you make money directly through the platform.
4-Step Guide On How To Get Started With Instagram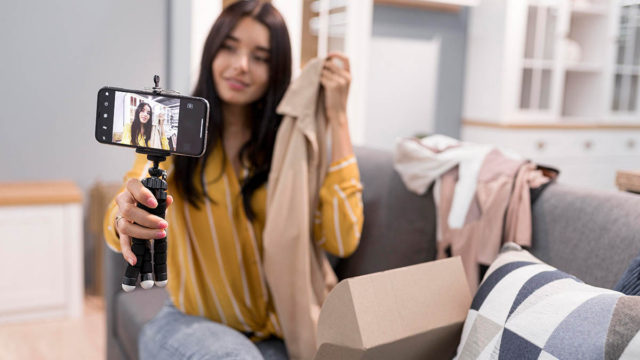 The first step in the process of how to become an Instagram influencer is to set up your account! This is what you need to do to kickstart your journey of becoming an Insta influencer.
1. Pick Your Niche
Before you begin the ground work, you need to pick the right niche. It should be something that you understand well and are passionate about. Something that suits your personality and you are sure you can constantly create fresh content around. You can even go with a combination of different but connected niches. Health and fitness, DIY, fashion, lifestyle, music and travel are just a few areas that IG influencers often go for. But don't pick something just because it's popular or trending. If you really want your content to stand out, always go with something you have immense knowledge about.
2. Create a Bang-On Bio
The first step in the process of fine-tuning your Insta is creating a bio that is catchy and informative. Since this will probably be the first thing your potential followers and brands will be checking out on your profile, you need to pay special attention to your bio. Keep it creative, crisp, and to-the-point.
3. An Appealing Instafeed
You may also have to choose a theme for your Instafeed to make sure it appears visually appealing to those who visit your profile. A lot of influencers out there stick to a particular style of editing their photos to give their feed a form of uniformity.
4. Instagram Business Account
If you plan on making Instagram influencer your main gig, then you must get a business account. Switching to a business Instagram account will give you access to Instagram analytics. This way, you can keep a track of your progress, understand your audience and recognise areas which need more attention.
7-Step Guide On How To Partner With Brands On Sponsored Posts
Once you have enough followers, it's time to start reaching out to brands and businesses to land a few sponsored posts. Here's how to get a sponsored post on Instagram:
Make sure to approach brands that deal with products or services that are in keeping with your niche.
Know your audience well. This will give you a better idea of the brands you should be approaching for partnerships.
Once you have decided on your niche and posted some quality content, start tagging the brands to get them to notice you. Start small and pick local brands that you've seen on Instagram.
Buy the product or service offered by the brand you want to partner with and put up a post about it. Again, don't forget to tag the brand. This minor investment may lead to major returns when the brand officially asks you to promote its products.
Make sure to include your website and email address in your bio. It should clearly indicate that you are looking for potential brands to partner with. A few influencers also include their press kit in the bio to make things easier for potential sponsor brands.
Actively pitch paid sponsorship. Reach out to potential sponsors via email or Instagram DM.
Once you have landed a few clients and created some content for them, build your portfolio. A portfolio can help you get better and higher-paying partners.
6 Factors To Consider While Deciding On Your Charges
Here's what you need to know when deciding what to charge as an Instagram influencer:
Influencers usually ask for free products, a fee, a gift, or a combination of all of these things in exchange for a single post or a whole campaign.
Your rates will largely depend on your follower count and influencer rate. But that's not all. Factors like talent, access to a niche audience and star power also come into play.
Prepare a press kit describing what you charge for individual posts (different kinds of posts) and campaigns.
Use your Instagram analytics report to negotiate a better deal.
Remember that you are not only offering content but also allowing the brand to benefit from your reach, giving access to your followers.
Negotiation is the key. The more reach you have, the higher your demand can be.
7-Step Guide To Grow Your Business On Instagram
Becoming a successful Instagram influencer requires time, hard work, creativity, and consistency among other things. Wondering how to increase Instagram followers? Keep the following tips in mind for growing your business as an influencer:
Consistency is vital. Make sure to post consistently. Also, if possible, don't stick to just one type of content. Experiment with pictures, reels, Instagram live and stories.
Engage with your audience in the comment sections or through shoutouts. Polls, giveaways, and contests are a few other ways to connect with your followers. This is a sure solution to how to gain Instagram followers.
Another step in the process of how to gain Instagram followers is to keep it real. Make sure your content is authentic and something your audience can relate to. Also, it should be a reflection of your beliefs and your personality.
Use the right hashtags to help your content get discovered.
Never compromise on the aesthetic aspects of your posts and feeds. Build your personal brand by adding a sense of uniformity to your posts. Discover the unique style that'll set you apart from the other influencers working in your niche.
Do not buy followers. Build your audience organically.
Wondering how to grow Instagram followers organically? Having a thoughtful marketing strategy, creating a consistent brand strategy, using the right keywords, using relevant hashtags, optimising your profile and bio, and writing compelling captions are just a few of the many ways you can do this.
Now that you know how to become an influencer and how to increase Instagram followers, you are all set to embark on this enthralling journey! But remember, while the task may seem easy from a distance, becoming an IG influencer is not really an overnight affair. It requires a lot of patience and hard work. Research about how to grow Instagram followers organically and avoid taking shortcuts to increase your follower count. With consistent efforts and the right attitude, you will start to see great results in just a matter of months. All the best!
Open up like never before and participate in conversations about beauty, entrepreneurship, mental health, menstrual & sexual health, and more. Desi women, join our community NOW!