Being a homemaker is a full-time job! As a housewife, you are expected to handle the responsibilities of a cook, teacher, doctor, nurse, cleaner and more! Unfortunately, this leaves women with little or no time to pursue their professional aspirations.
But marriage and kids don't always mean the end of a woman's dream. More and more housewives today are choosing to restart their careers, sometimes years after their marriage! While some choose this path to become financially independent, others do this to support their families. For some women, it's all about pursuing their passion and realising their dreams. Whatever the reason may be, the important part is that they get all the help, support and resources they need whenever they decide to get back into the game!
10 Courses For Housewives Looking To Restart Their Career
If you are looking to step back into the professional world but have no clue how to begin, let us help you out! Here are 10 online courses for housewives you may consider enrolling on for a promising career!
1. Digital Marketing Course
Marketing is a promising field with dozens of profitable opportunities. If you have the basic knowledge of how marketing works, an online digital marketing course is all you need to start your career in this field. As a digital marketer, you will be responsible for helping brands in building their online presence, increasing their visibility and helping them reach out to their target audience! You can find full-time, part-time as well as remote opportunities in this field.
2. Video Editing Course
Videos are an important marketing tool for small companies as well as major brands. Several companies hire in-house video editors or a freelancer for getting their work done. Even influencers often seek help from professional editors for getting their videos edited. All this will make sure you get plenty of work opportunities and earn good money. Complete an online video editing course, get the right tools and software, and you are good to go! 
3. Content Writing Course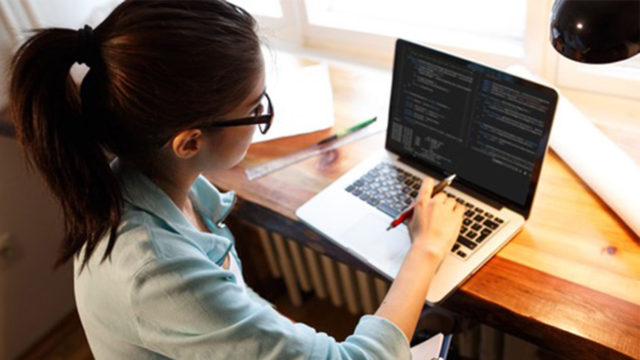 If you have a flare for writing, this might just be the right career option for you. Content writing usually involves writing blogs, articles, web pages, product descriptions, and emails, among other things. The process consists of researching, writing and editing….skills you can master with a little guidance and practice. Join an online content writing course to learn the tricks of the trade and restart your professional journey in this promising field. You can also find a lot of free online courses for housewives that cover all the necessary topics about how to become a content writer.
4. Graphic Designing Course
If you consider yourself to be artsy or creative, this is the right pick for you. These courses will teach you how to create images, motion graphics, logos, typography, posters, flyers and other deliverables for marketing purposes. You will also learn about the latest software and tools and best practices associated with this field. From full-time to freelance, there are many ways you can build a career in graphic design.
5. Foreign Language Course
A foreign language course is undoubtedly one of the most sought-after professional courses for housewives. With globalisation at its peak, more and more people are keen to learn a new language or two! A foreign language course will help you learn the basics of speaking and listening and understand its structure. Once you master the fundamentals, you can practise on your own to level up your skills. There are several opportunities you can explore after taking this course. You can become a teacher, translator, interpreter, or marketing executive, among other opportunities.
6. Yoga Instructor Course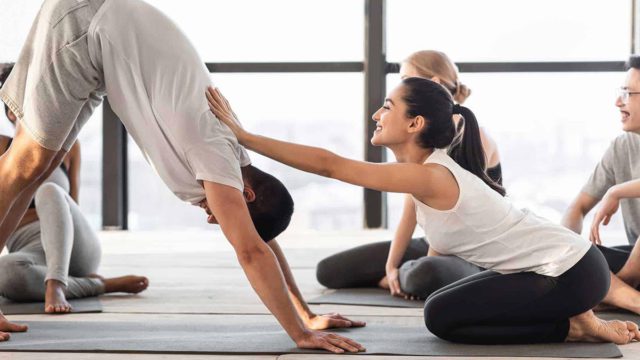 If your interests lie in health and fitness, this one is for you! As people are becoming more conscious about leading a more balanced life, they are picking up healthy activities like yoga! You can take up a 2-3 month long online yoga course to become a certified instructor and offer online/offline sessions. This is one of the best job-oriented courses for housewives.
7. Makeup & Beautician Course
Next on our list of professional courses for housewives is something most women either have expertise in or at least know the basics about! There was a time when you'd hear of beauticians being called in only for big events like weddings. But now people do not want to miss out on any opportunity (big or small) to look their best. As a result, makeup artists are always in demand! Many renowned beauticians offer online classes to aspiring beauticians. If you are passionate about makeup, consider turning your passion into a profession!
8. Cooking / Baking Course
Next up on our list of best courses for housewives, we have online cooking courses and classes. Are you a self-proclaimed Masterchef? If yes, then this is your cue to share your talent with the world! But before you think about becoming a professional chef, there are several skills you need to learn. An online cooking course will not only help you learn new cuisines but also brush up on other skills that are needed in the kitchen and update you on the latest trends in the field. After completing the course, you can either teach cooking, start a home kitchen, or create your own cooking YoutTube channel, among other things.  
9. Event Management Course
Managing things smoothly at home is not child's play. But women do it with such finesse that they make it look so easy! So why not use your management skills to build your career? Take up an event management course to learn about the key aspects of event planning and management. If you prefer going out in the field instead of working from home, a career in event management can be a great choice. 
10. Child Care Course
Lastly, in our list of best professional courses for housewives, we have courses that can help you build a career in this highly rewarding field. If you feel strongly for the rights of children and believe you have a way with them, a career in childcare or Child Psychology can be a great option for you! These courses help learners understand the needs and requirements of children. You will also learn how to provide the children with a safe environment to learn and grow. 
Resuming your studies or re-launching your career after a long hiatus is nothing short of nerve-wracking. But with a little planning and adequate preparation, it is quite possible to turn your dreams into reality. Managing your career with your household duties can be difficult but it isn't impossible! These online courses for housewives can be your first step towards having a promising career! All the best.
Open up like never before and participate in conversations about beauty, entrepreneurship, mental health, menstrual & sexual health, and more. Desi women, join our community NOW!