The new wave of 'vocal for local' has proven to be a boost for Indian entrepreneurs. It has promoted local businesses and given customers the ability and motivation to shop with ease. This rebranded version of 'Made In India' has our support, and every week, TC46 spotlights small businesses and ventures you can champion and support easily through online and offline purchases.
What we absolutely love is that women have come out of the shadows of oblivion, and how! They are making their presence felt everywhere and have made headway into male-dominated spheres that were once considered to be out of bounds. One such challenge is entrepreneurship.
This week, we're cheering on three women-led small businesses that deserve your attention. Check them out!
Brand: Prestige Identity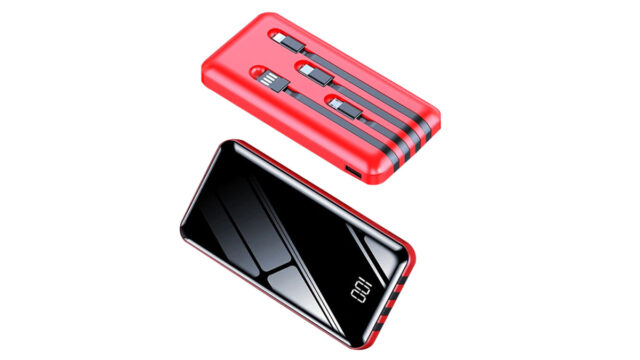 Founder: Harshada Samudre
What The Brand Offers: Corporate gifting
TC46 Loves: The gifting catalogue includes custom logo services, electronics like power banks, speakers, headphones, fitness bands, just to name a few. The list of office accessories include leather bags, diaries, pen drives, desktop items, beverage mugs, bottles, among others. Home appliances that are a part of their product mix are crockery, table lamps, and pen stands. Gift cards, video brochures, eatables like assorted chocolates, dry fruits, handcrafted butter-almond cookies, are also a part of their collection. The brand also includes custom wearables and other media and tech products. Their product mix also extends to clothing, shoes and other accessories. That apart, the brand emphasises on offering personalised customisations to every product along with detailed branding.
The brand caters to brands across their size and field of specialisation, right from MNCs to budding brands.
Price: The products are priced between Rs 200 and Rs 300, on an average.
Availability: Products are available upon enquiry on their website.
Brand: Multano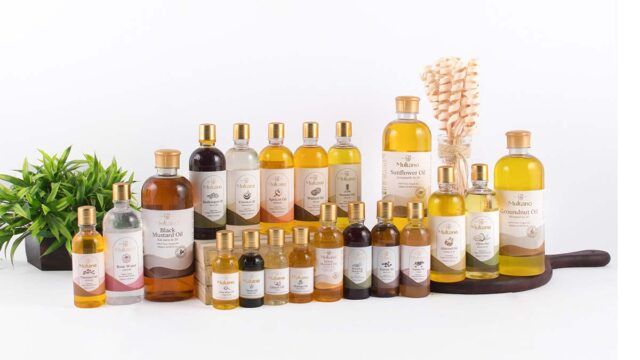 Founders: Pooja Gambhir & Dr Retesh Gambhir
What The Brand Offers: Cold-pressed oils
TC46 Loves: Multano houses a wide range of edible oils like cold-pressed sweet almond oil, virgin coconut oil, virgin olive oil, among others. Oils for skin care, hair care, and wellness are also a part of their product mix. These include kalonji oil, malkangani oil, onion oil and many more. Apart from being cold-pressed, the oils are also unadulterated and preservative-free, and stay fresh for 9 months since the day of their packaging.
Price: The products are priced between Rs 240 and Rs 5,000.
Availability: The products are available through their website and Instagram as well as e-commerce platforms like Amazon, Flipkart, Jio Mart, & Swiggy.
Brand: Magnificence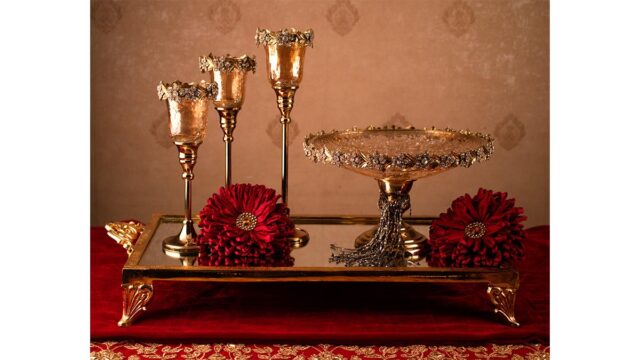 Founder: Shalini Beriwal
What The Brand Offers: Luxury gifting
TC46 Loves: The brand offers a variety of items like house ornaments, home décor, accessories, return and present hampers, and precious gifts including real metals like silver as well as those with silver and gold plating. Additionally, they offer gourmet gifting, trousseau packaging, and gifts adorned with semi-precious stones. The brand makes sustainable gifts where all of the materials are customisable, reusable and nothing ends up in a landfill.
The product mix emphasises on quality and innovation, scaling up arts and crafts, and revitalising fading arts and crafts. All artworks are made by hand and are created by Indian craftsmen to provide a touch of their rich traditions of creativity, design, heritage, and culture. The artwork is inspired from age-old crafts from across India like Rajasthan, Gujarat, and Kashmir as well as timeless designs inspired from Art Deco and Renaissance period and specific countries like Morocco, Italy, and France. Customers become a large part of the design process of their memories and designs and, hence, the brand offers them the luxury to closely work with their Delhi-based atelier to finalise the designs.
The target audience for Magnificence is the crème de la crème, who are nothing less than art connoisseurs—those who appreciate the refinement and finer aspects of works of art.
Price: Customised pricing
Availability: Customers can get in touch with the brand through their website
Open up like never before and participate in conversations about beauty, entrepreneurship, mental health, menstrual & sexual health, and more. Desi women, join our community NOW!