The best way to start your mornings is by having a wholesome breakfast that makes you feel satisfied. And when it comes to breakfast what's more refreshing than fruits as they give you your share of nutrition but are also yummy so that you can be excited about the meal. While we commonly have fruit juices for breakfast. Eating fruits is a great option too, let's look at 5 fruit juice combos you're gonna love!
5 Benefits Of Eating Fruits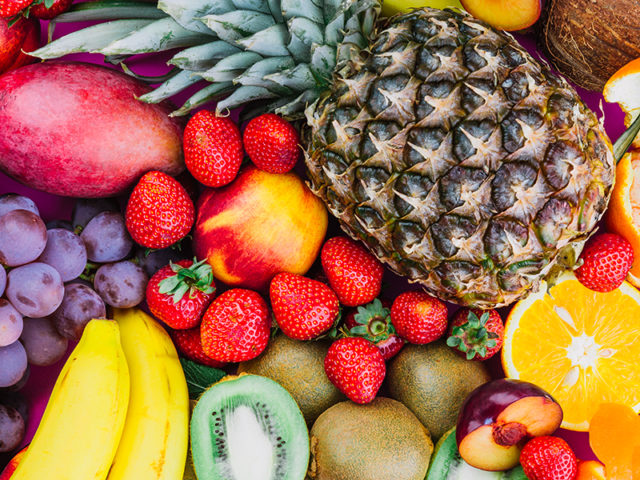 Fruits are a great source of vitamin A, C and E as well as magnesium, zinc, phosphorous and folic acid.
You get to taste so many different refreshing and sweet flavours, it's like eating candy but you don't have to worry about the sugar.
Fruits have a lot of fibre present in them to boost your gut health.
They are low in calories as well as fat. Let's say you are craving some sweet snacks, instead of picking up a packet of MnMs, you can turn to a bowl of grapes. It'll satisfy your craving and you won't have to worry about calories as well.
Fruits contain phytochemicals that are proven to protect us against diseases like type 2 diabetes, stroke, heart disease, high blood pressure and cancer.
Tip: Here is a detailed list of rainy season fruits and vegetables that you should include in your home garden.
5 Delicious Fruity Recipes For Breakfast
1. Smoothie Bowl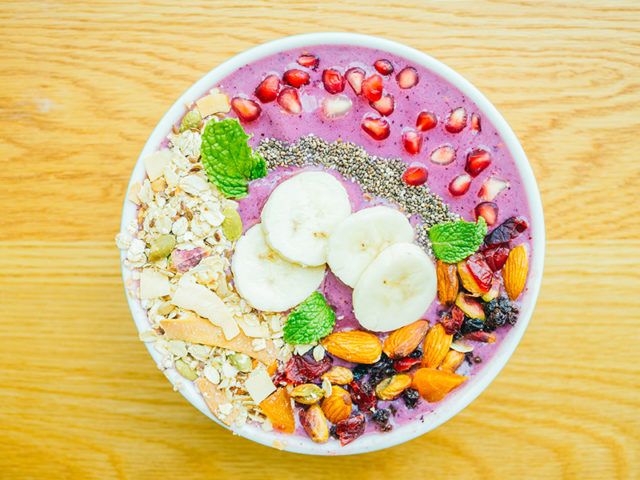 When we think about eating more nutrition-dense foods to impact our health and build immunity. The most important consideration is the variety of colours on our plate (or bowl). Every pigment and colour in fruit, vegetables and grains has a certain range of unique plant nutrients, which impacts our health in a powerful way! The brighter the pigment, the more intense the impact. Think berries, dark greens, black beans, red rice and more. Try this delicious and easy recipe now!
Ingredients:
1 ripe banana
1/4cup soaked cashews
1 cup frozen fruit (mango/berries/pineapple/seasonal fruit)
5 dates
Ice
Method:
Blend all ingredients together.
Add chopped fruit, nuts, granola as toppings to create a cold dessert or breakfast that is phytonutrients rich!
2. Fruit Dessert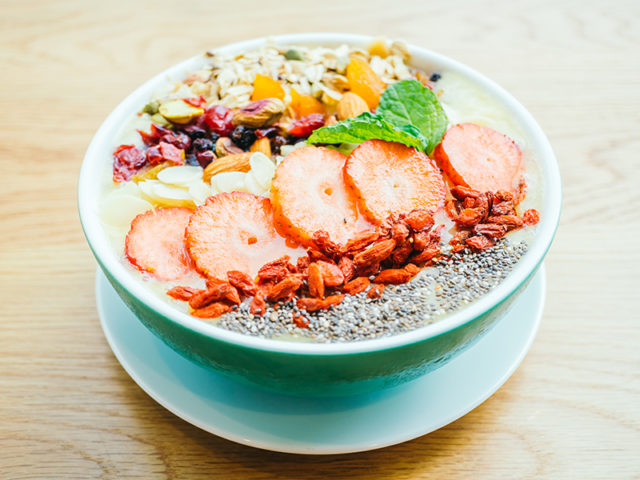 Eating healthy doesn't mean boring, tasteless food or a life without pleasure. It is about loving the vast range of colourful, juicy, nutrition-dense foods.. it is about abundance in your food choices and abundance (no portion control) on your plate. To let appetite and satiety determine your food choice, not control. This dessert for breakfast is a perfect pick me up, comforting, creamy, flavourful and fruit sweetened.
Ingredients:
1 cup cashews soaked
10-12 soaked dates with its water
Zest of a lime
Pinch of salt
1/2 teaspoon vanilla extract
Method:
Blend to a creamy consistency. Like whipped cream.
Layer with fresh fruit. Mangoes or berries. Grate some dark chocolate.
Eat chilled!
3. Granola Smoothie Bowl
If you are craving something sweet but also filling to take you through till a late lunch, this recipe is what you are looking for.
Ingredients:
1 cup organic frozen mixed berries
1 small ripe banana (sliced and frozen)
2-3 tablespoons of light coconut or almond milk (plus more as needed)
1 tablespoon of shredded unsweetened coconut (desiccated)
1 tablespoon of chia seeds
1 tablespoon of hemp seeds
Granola
Fruit (optional)
Method:
Add frozen berries and banana to a blender and blend on low until small bits remain.
Add a bit of coconut or almond milk, and blend on low again, scraping down sides as needed, until the mixture reaches a soft-serve consistency.
Scoop into 1-2 serving bowls and top with desired toppings – chia seeds, hemp seeds, and coconut, but strawberries, granola, and a nut or seed butter would be great here, too!
Best when fresh, though leftovers keep in the freezer for 1-2 weeks. Let it thaw before enjoying.
4. Tropical Smoothie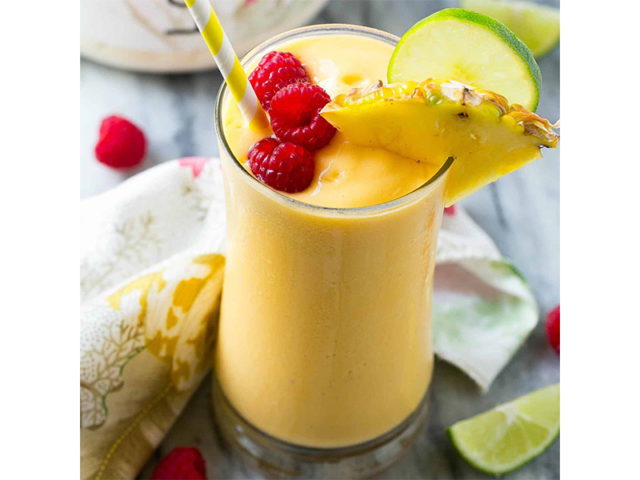 A breakfast in disguise as a drink, this tropical smoothie will get you and your kids to love breakfasts more and more.
Ingredients:
½ cup coconut water
2 tablespoons of fresh lime juice
1 cup fresh pineapple (chopped)
1 cup chopped papaya
1 frozen banana (roughly chopped)
8 ice cubes
Method:
Combine coconut water, lime juice, pineapple, papaya, banana, and ice in a blender jar. Secure lid and set blender to Smoothie setting.
Combine ingredients in a blender, secure the lid and turn the dial to Speed 1. Slowly increase speed to high. Blend until completely smooth, about 1 minute.
5. Fruit Salad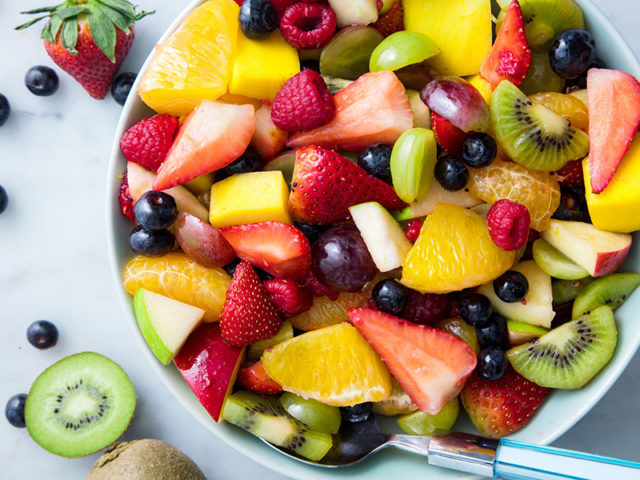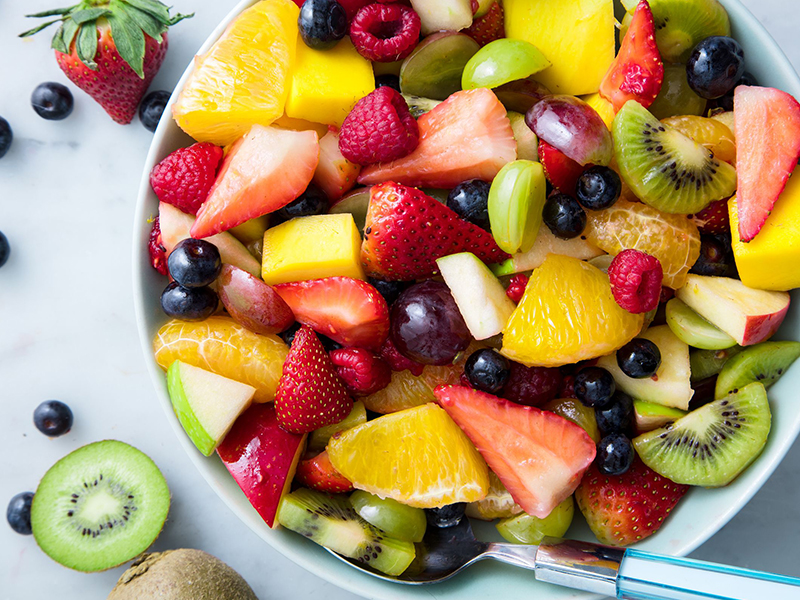 This fruit salad is a quick breakfast if you are craving something sweet and savoury, it can be prepared in various styles.
Ingredients:
3 ripe mangoes or any fruit you'd want
1 red bell pepper
Sliced onion
Fresh basil
Coriander leaves (dhaniya)
Lime juice
Sugar
Vegetable oil
Method:
Slice the mangoes into thick pieces, and finely sliced red bell peppers. Chop the coriander leaves and basil.
Take a bowl. Mix the above-mentioned ingredients.
You can store this in the refrigerator if you wish to make it ahead of serving.
Just before serving the salad, add lime juice, sugar, salt, vegetable oil, red bell pepper flakes (optional) and whisk it.
Savour the mango salad while watching a film, chit-chatting or with a welcome appetizer. You can also have it as mango salsa with nachos.
Key Takeaways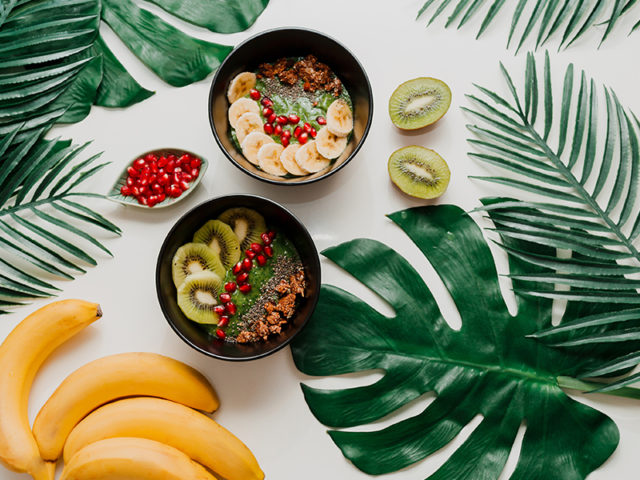 When we eat more fruits in our diet, it impacts our gut health in a significant way! With the increased fibre, the good bacteria in the gut thrive. This improves the body's ability to digest and absorb nutrients better
Eating more fruits and drinking fruit juice combos, means having more minerals, vitamins, antioxidants, in your diet. Which creates an abundance of nutrients, which are more bioavailable for absorption
In fact, because of the nutrition impact, fruits can improve immunity and reduce the risk factors associated with chronic diseases like diabetes, PCOD, heart disease and can even help prevent and reverse them