Father's Day gives us all an opportunity to celebrate and honour the unsung heroes of our family and lives, our dad. From beautifying our lives with joys to bestowing on us unconditional love, there's no one like a father. And, we can never be thankful enough to him for all he has done for us, continues to do, and will be doing till his last breath. But, you can surely make his day with these Father's Day surprise ideas, and celebrate Father's Day as one of the best days of his life.
15 Surprise Ideas For Father's Day Celebration
1. Hand-Made Cards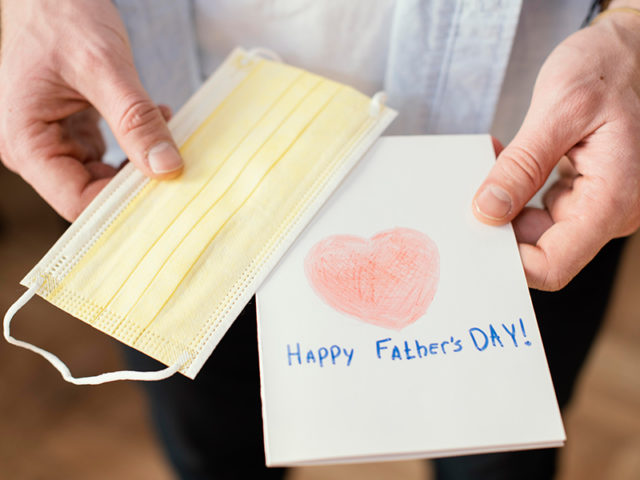 Cards are the most beautiful Father's Day surprise gift and a way to convey your feelings for him. Be creative and write a beautiful message! This is the simplest and the most beautiful gesture of all. Bring out those craft papers, colour pens, and little things you collected for such occasions. Get down to making a card that your dad will love. Write a beautiful message in it and do not copy it off the internet, write it on your own, that'll make him feel more special. Write a poem about him or maybe why you are so incredibly fortunate to have him.
2. Recreate The Golden-Old Memories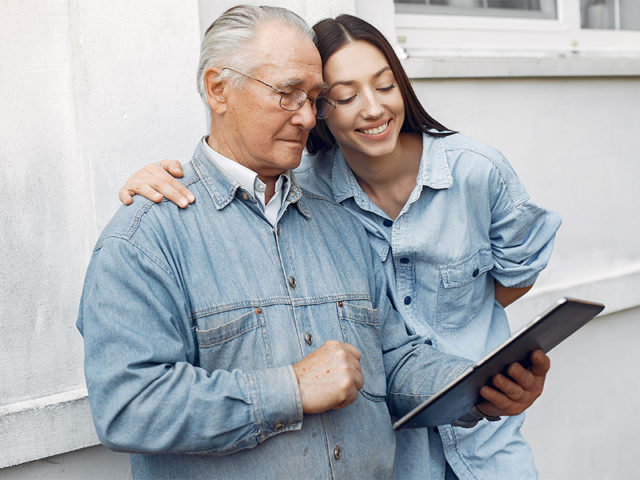 Recreate your most special memories with him. You'll have a good laugh! Everyone has experiences with their dad that they can never forget. Some hilarious incident or something that moved you both to tears. It could be the moment when you had a very serious conversation with him that brought you both so much closer. Or a moment when he had advised you about a phase in your life. Anything that's of great significance. Recreate that experience. Bring back beautiful memories. Let them flood around you. It's sure to make your dad feel amazing.
3. Thoughtful Coupon Book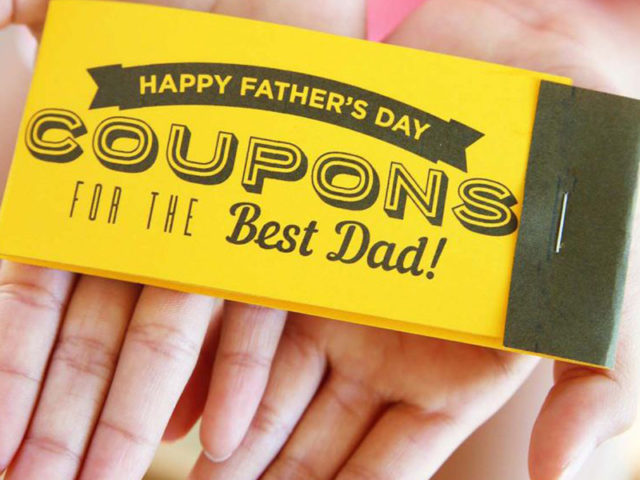 Wondering how to surprise father on Father's Day? Make him a coupon book and make the whole event dramatic like one car wash, one chore-free day, breakfast in bed, a day with my daughter, one day with my buddies or whatever you think is nice and sweet. Make the whole event dramatic! Tell him the rules of the coupon book and when he can use it. And tell him that he can ask for anything that day. Pamper him. He'll love it!
4. Spend Time With Him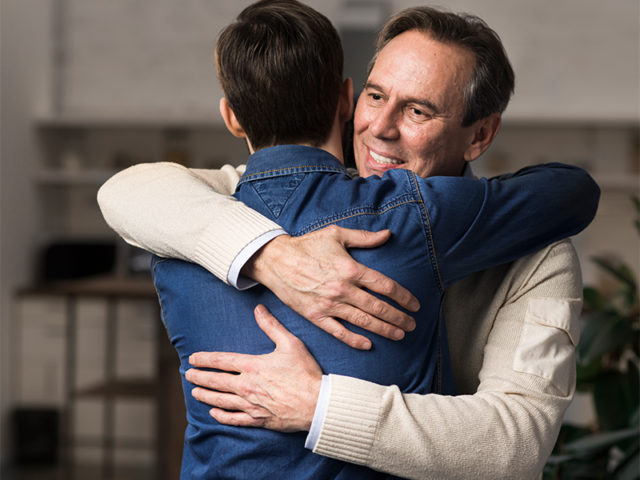 Dedicate the entire day to him. You must have memories of playing video games or of your dad screaming at the TV while watching a cricket match or accompanying him for an errand. So why not do it again? Ask him for a go at a video game or help him while doing a chore! This will surely bring a smile to his face. Your presence and time are the best Father's Day gift you can give to your dads. So, spend Father's Day with him playing the games he likes to play such as Ludo, Chess, Cards, and Carrom. Strengthen your bond with him over a cup of tea or coffee. Listen to his stories, and tell him about yours. Have a father-daughter day.
5. Gifts That Encourage His Hobby
Gift him a diary if he loves to write. Gift him a painting kit if he loves to paint. It'll be useful for him! If your dad loves to write, gift him a beautiful diary and a pen. Encourage him to jot down his thoughts. If he loves to paint, gift him a painting kit. If he loves fishing, get him a personalised fishing pole. Remind him that he has a hobby he loves and that he should spare time for his passion. This might turn out to be one of the greatest Father's Day surprise ideas.
6. Picture Or Quotes Frames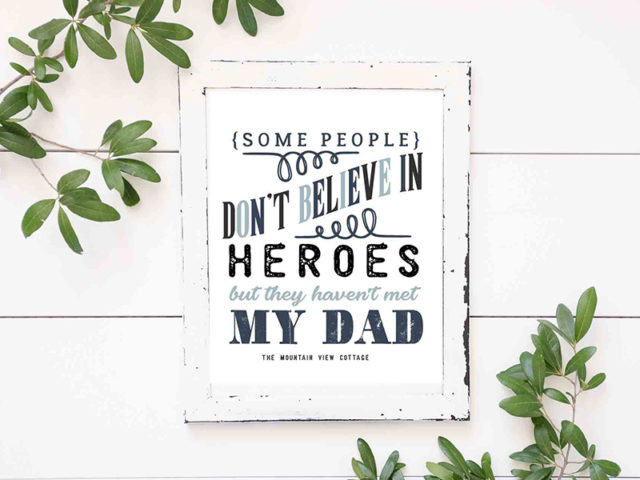 Hang up framed pictures or quotes in his bedroom. And do it before he wakes up. When he opens his eyes, he's in for a little surprise! Frame pictures of his childhood. Or, frame your childhood pictures with him. You can also display pictures you clicked with him every year since you were born. Frame beautiful quotes or messages saying how much you love him. Hang all of these up in his bedroom before he wakes up. He'll be shocked when he opens his eyes in the morning. And maybe, a little teary.
7. Trip Down The Memory Lane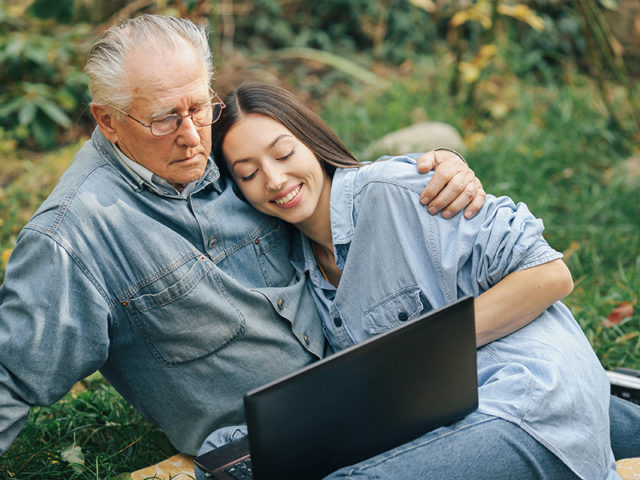 Take out the old albums and see the pictures. Watch old videotapes and relive your moments with him! Have some quiet time with him. Bring out the old albums and videotapes and play them. I am sure it will take you back in time and those fond memories will make you guys come a bit more closer to each other. Maybe you'll laugh, maybe you'll cry or just be lost in your thoughts. You probably won't need words to communicate.
8. Personalised Gifts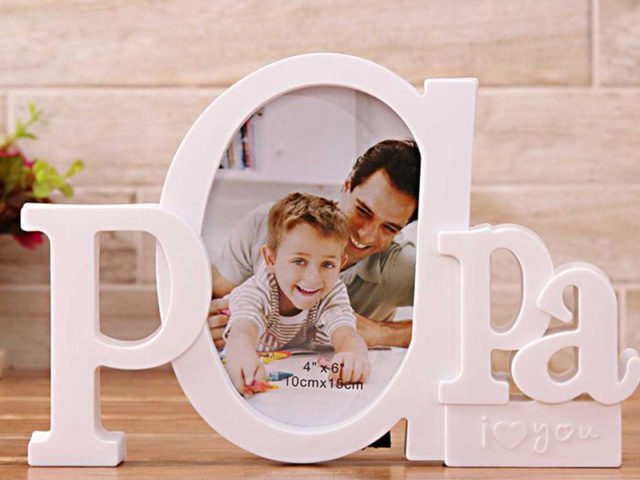 Get him a beer mug or a Father's Day tee shirt. He'll love it! Personalised gifts can be a delight. They make one feel special. You put effort and thought into it and who wouldn't like that? Gift him this beautiful beer mug by Vaani Crafts for a gift from the Red Dot Shop here or a coffee mug with a picture of you and him. Or you can have a personalised pillow, a tee shirt, or anything that he'd love. It'll work like magic!
9. Hand Written Letter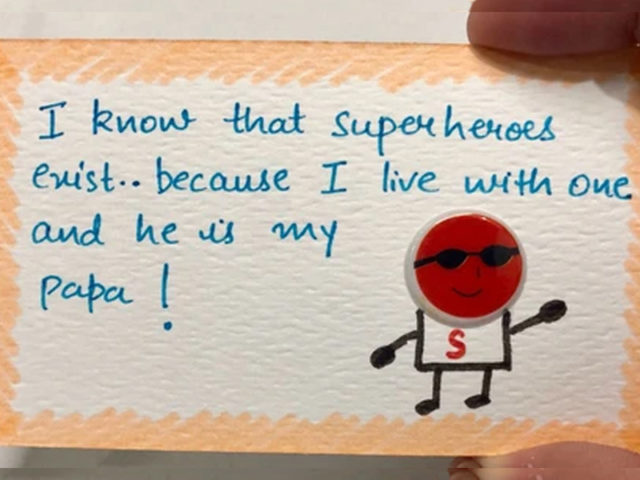 Write a letter and pour your heart out. Let him know how much you love him!
This is one of the simplest ways to make your papa feel special. If you are a kind that isn't very comfortable with sharing his feelings or if you don't live at home, write a letter to him. Pour out your feelings for him. We don't tell him often how much we love him. This is the time. Tell him you value him, tell him why he matters, tell him why you are so lucky to have him. He'll love it. He'll keep your letter safe forever.
10. Bake A Cake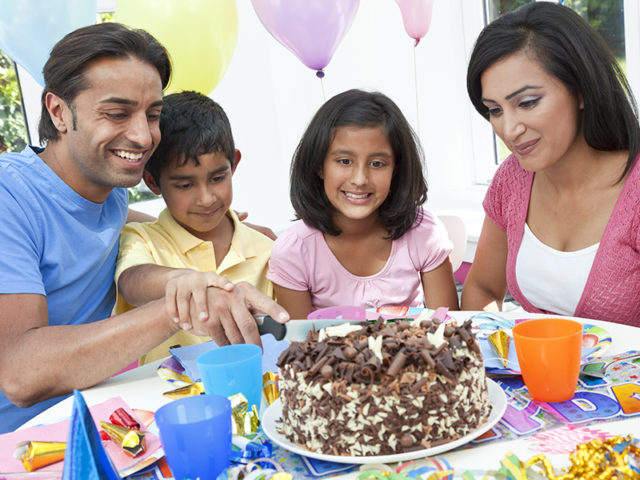 Bake a Father's Day-themed cake or little-themed cupcakes as a surprise for Father's Day. Super cute! This is one of the cutest gestures. Bake him a special cake, it can be a Superman-themed cake or a cake that says "I love you, Dad". You can also bake little cupcakes with a Father's Day theme. They are adorable and easy to make. You can also try making homemade ice cream for your father's sweet tooth, check out the recipes here. He'll love the efforts you are putting into making his day special. Often, the little gestures are all we need to make a bond more special. If baking seems very time taking, then buy delicious cookie dough from the Red Dot Shop here.
11. Make His Favourite Dishes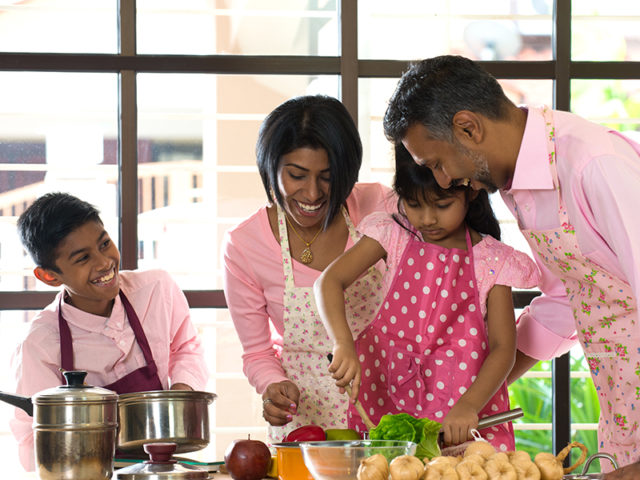 Win your dad's heart and cook some of his beloved dishes. You can try to get as close to the original recipe as possible, the effort itself will be enough for your dad regardless of how the food is cooked. So go on and find out the easiest dish to cook! Pamper him and spoil him. Make him feel like the king he is! Treat him to his favourite dishes starting from his breakfast to his dinner. Accompany your dishes with any of these 10 easy cocktail recipes for the party season you can find here and enjoy the delicious treat with your father. Layout all the dishes and watch his surprised expressions! Check out desi food items from the Red Dot Shop here.
12. Gift Hamper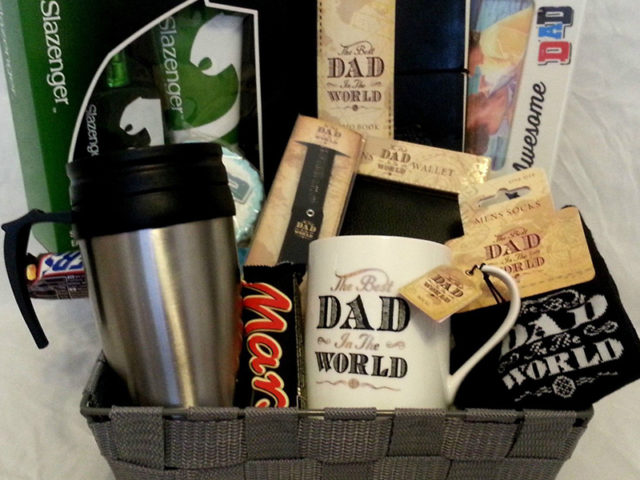 Present him with a gift hamper, and fill it with all his favourite items. He'll be surprised you remember them! You must know all the things that your dad loves. Present him with a gift hamper. You can buy his favourite wine, a tie, a shirt, stationary if he likes, cuff links, a book, anything that he loves. Honestly, more than the things, he'll love the fact that you know what he likes and what he doesn't. And at night, you'll go to bed satisfied with how you celebrated your dad's day.
13. Make A Scrapbook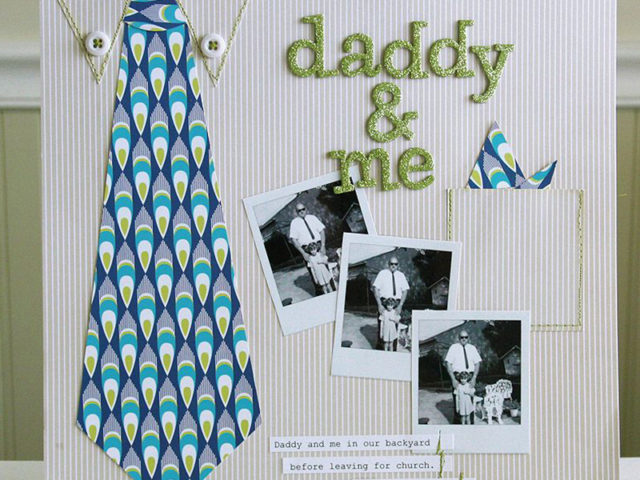 Make a beautiful scrapbook for him. Jot down the memories and add photos. He is sure to be lost in it for a few hours! Everyone loves scrapbooks. Make him a themed scrapbook, jot down your memories, and add photos to it. Write beautiful quotes or poems for him. You can even collect messages from your family members and make it even more amazing. And, he'll always keep it safe and it'll remind him of a wonderful Father's Day he had.
14. Decorate His Room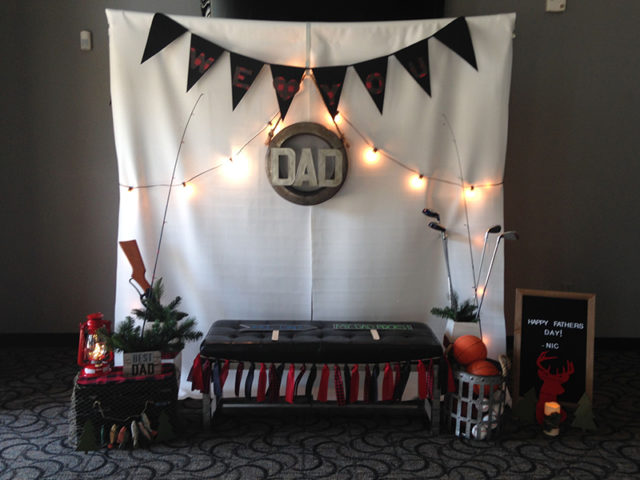 With their little and larger-than-life gestures, dads never fail to make us feel truly loved. Now, if your dad's bedroom walls or bedside table is bare, get some inspiring quotes framed and put them there. Find desi home decor products that will lighten up your father's room as well as his smile at the Red Dot Shop here. But make sure to make it colourful and creative as it's a present! Now decorate his room, as a surprise for Father's Day, with a string of memories and quotes before he wakes up. Can't decide how to decorate? Check out these fabulous yet easy ideas here to give your father's room a complete makeover.
15. DIY Scrabble Time Photo Frame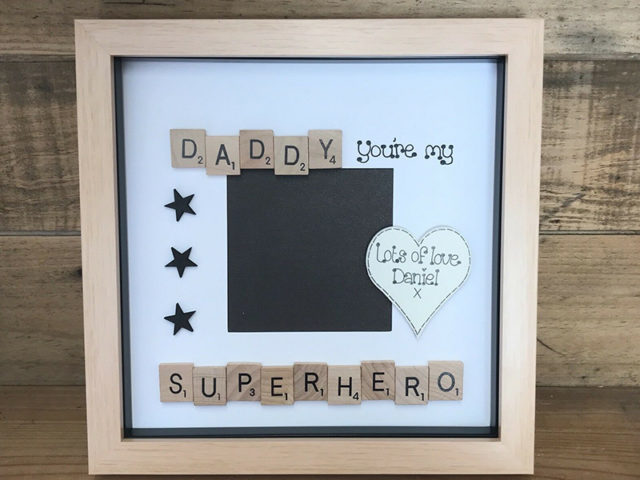 The best thing about a Scrabble-tile frame is that you can personalise it however you want: Include names or even hobbies he likes to do. A beautiful and thoughtful gift for your father. Use Scrabble tiles for a framed photo, just paint the wooden frame, add the pictures, and on the side glue the letter tiles onto your frame and decorate it your way. Whatever you do, it'll look very beautiful! If still can't settle on DIY, then check out these 10 budget-friendly online stores to get home decor products that your father will love here.
Celebrate the day and cherish your time with your dad! Choose the best surprise for Father's Day. Right from personalising a gift to throwing a party, there are several ways of appreciating your dad and all those years of raising you to be the person you are today! Now, dads don't say much but who doesn't love an entire day of pampering? So before you settle with a mug or a shirt as a gift, here are the best Father's Day surprise gift ideas for dad that you can utilise and make him feel loved.