It's festival season and with weddings just up next, you can't find a city better than Ahmedabad to get all your shopping done. Indians from all over the country are known to flock to the city because it indeed has some of the most authentic and beautiful textiles, stunning gold jewellery, and intricate embroideries that take making a statement to a whole new level. What's interesting is that at the right markets, you can get a great deal and the right price for all your fashion and accessorising needs. Here are 10 must-visit stops you need to make to get the best in ethnic wear and jewellery.
10 Best Places In Ahmedabad To Shop Jewellery & Ethnic Wear
1. Rani No Hajiro Ahmedabad Cloth Market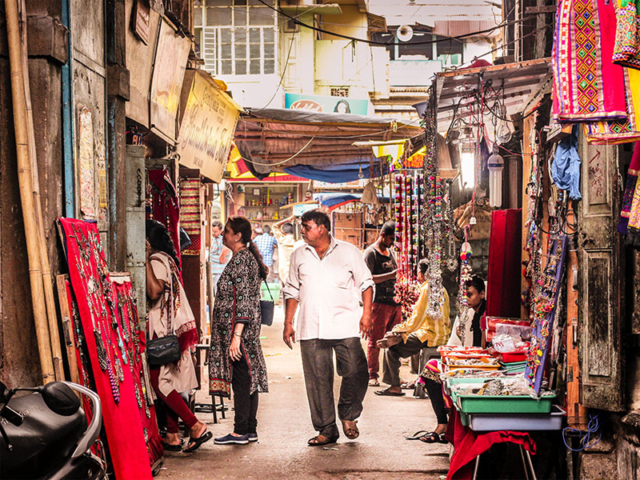 Located near the historic tombs of Ahmed Shah's queens. This is a unique marketplace that hosts the best cloth markets in Ahmedabad. Here you can also find great jewellery that suits your chosen outfits perfectly. The best handloom fabrics from Gujarat, like Ikat, Mashrush can be found here commonly. This place is famous for its intricate patterns in jewellery and fabrics.
2. Lal Darwaja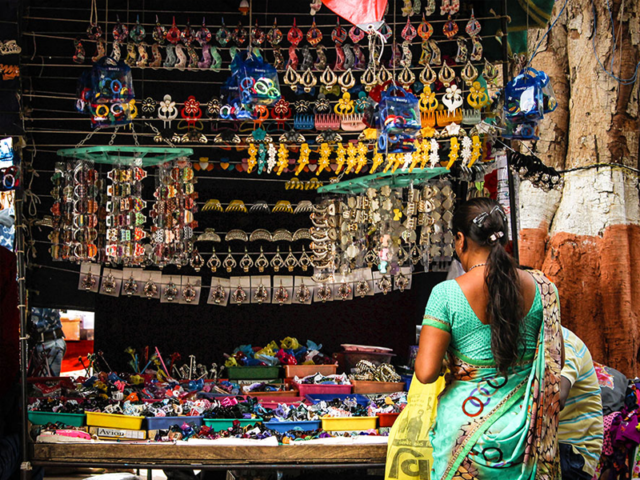 The busiest area in the old city, you'll always find this market crowded as it is the most popular shopping street in Ahmedabad. It's like any other shopping place where you can find good clothes for a much cheaper price if you put on your bargaining hats. This street is also filled with food stalls, so you can have a nice snack time in the evenings here.
3. Bandhej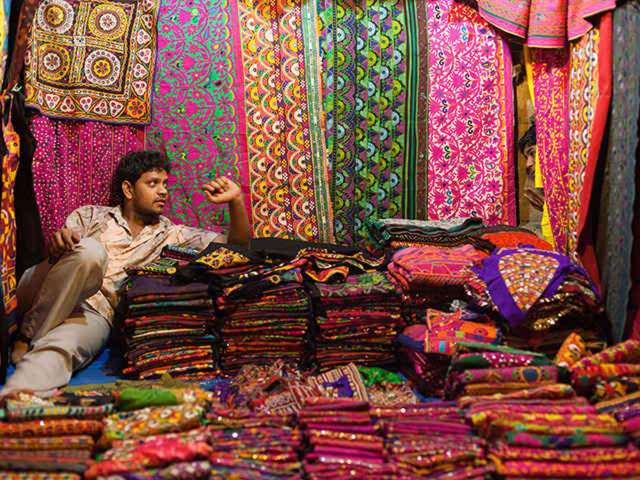 If you are a fan of Bandhani sarees in cotton fabric, you have to pay a visit to Bandhej at least once. Another famous shopping place in Ahmedabad, where you will find the latest Bandhani designs. From kurta to dupatta, you name the Bandhani fabric and it will be available here. Located in Navrangpura, Bandhej is a favourite place for Bandhani lovers.
4. Dhalgarwad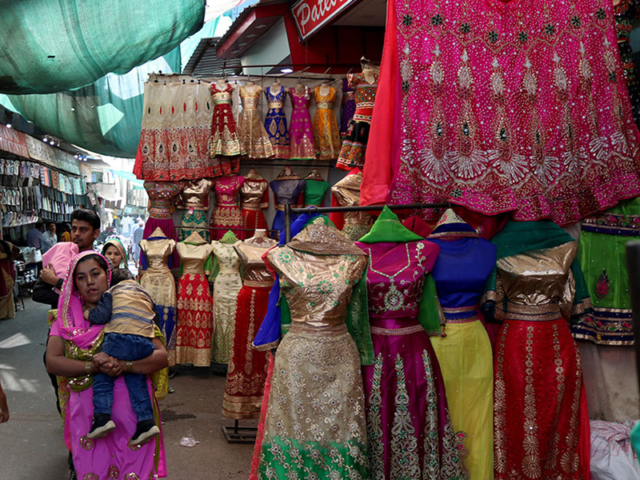 Dhalgarwad is one of the oldest markets you can find in Ahmedabad. Another place best for bargainers, here you can be prepared to rummage through the heaps of clothes you'll find in various stalls. One thing to be careful about while shopping here is to not be tricked into buying low-quality materials. This market is located in Dhalgarwad, Khadia, Ahmedabad.
5. Sindhi Market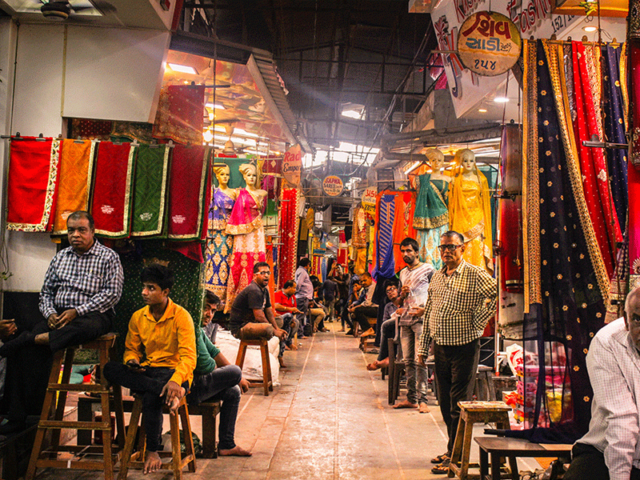 Most of the good markets here are the ones that have been there for quite a while. Sindhi market is one of them, here you will get all kinds of clothing at reasonable prices. One of the most affordable places to shop in India, be prepared to bargain your best here. This market is located in Kalupur.
6. Asopalav Ratanpole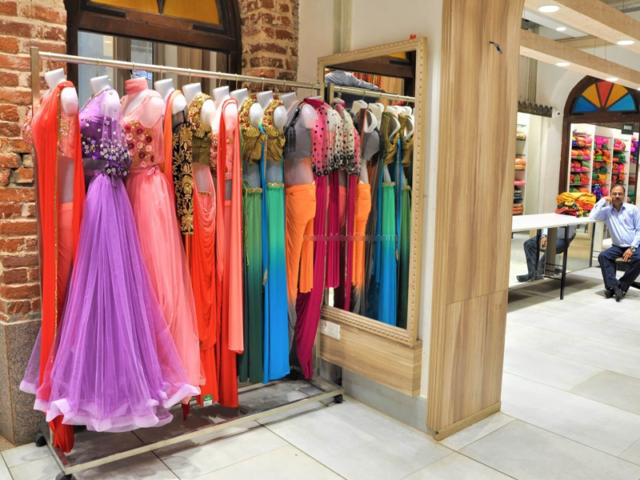 This is one of the many fancy stores you will come across in Gujarat. This one has been selling sarees since 1975 and this is the best place you can buy designer sarees from. Always updating their collection to make sure they provide the best pieces to their customers, Asopalav is located in Ratanpole.
7. Manek Chowk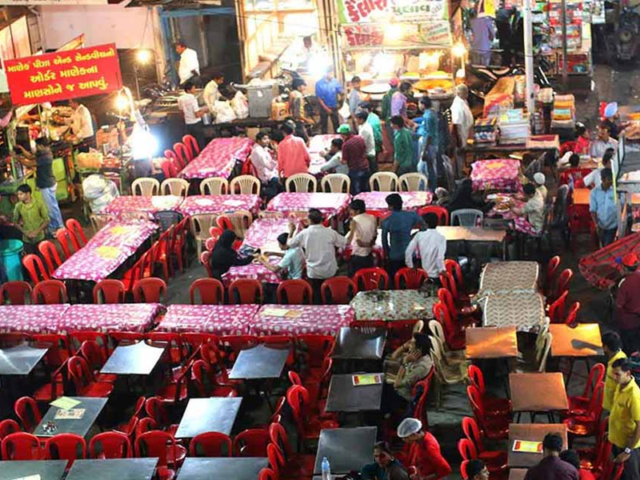 This is a sort of wholesale market in Ahmedabad where you can find people from all over the city, shopping their hearts out. From exclusive designer showrooms to cheap street shopping this is a very traditional bazaar. Located in Manek Chowk, you will also find a lot of food stalls here.
8. Law Garden Market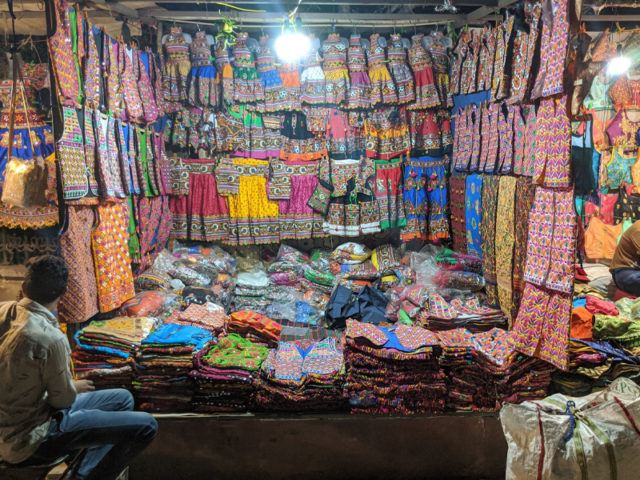 This market is very crowded during the Garba season as here you will get Garba costumes at the best rates. From accessories to garments for women as well as men, Law Garden Market is the perfect place if you want to shop for Navratri outfits. This market is located at Netaji Road, Ellisbridge.
9. Deepkala Silk Heritage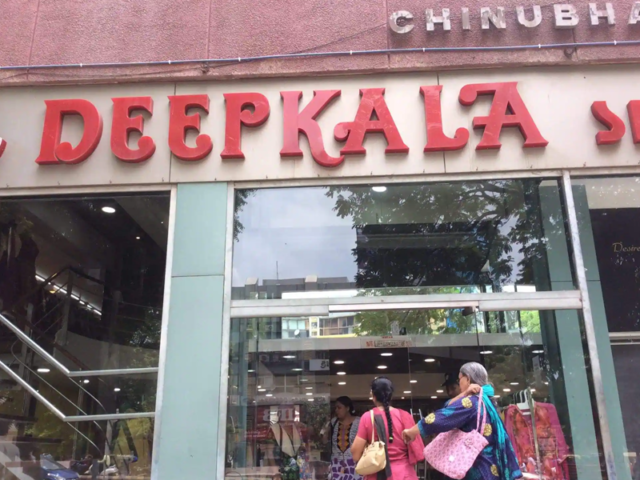 As the name suggests this market is one of the premier shops in Ahmedabad for silk sarees and is the go-to place for brides to shop. Here you will find all women from one family shopping together for clothes as they can get their blouses tailored here as well and there is something for everyone. Located beside Citi Bank, C.G Road, Navrangpura, you can come here if you don't mind spending a bit more.
10. CG Road Malls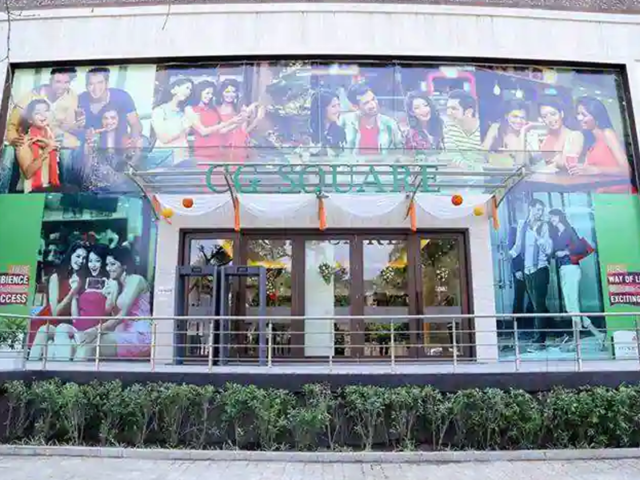 CG Road is where you can find all the malls at. If you are looking to add some branded clothes to your wardrobe, CG Road Malls is the place for you. The best malls here are Super Mall, Shail's Mall, and Iscon Arcade with international and national brand showrooms.
These are the top 10 places to shop ethnic wear and jewellery from Ahmedabad. All of these places are Ahmedabad's best and are also budget-friendly. Which one are you excited to visit first? Let us know in the comments.