The wedding lehenga plays an important role in every bride's life. From Kareena Kapoor Khan who chose to wear her MIL Sharmila Tagore's bridal lehenga for her own wedding to Anushka Sharma's wedding outfit becoming the talk of the town, new trends for bridal lehengas keep popping up. Finding the perfect lehenga in the choice of colour, fabric, design, work and size can be an uphill battle. And if designer wear isn't your cup of tea, there are several bridal outfit markets in India to help you get the right one for you in your budget!
If you are on the hunt for a dream wedding bridal lehenga without splurging a lot, then this ultimate wedding shopping list is perfect for you. Here are the top 5 popular wedding outfits and bridal lehenga markets in India.
1. Delhi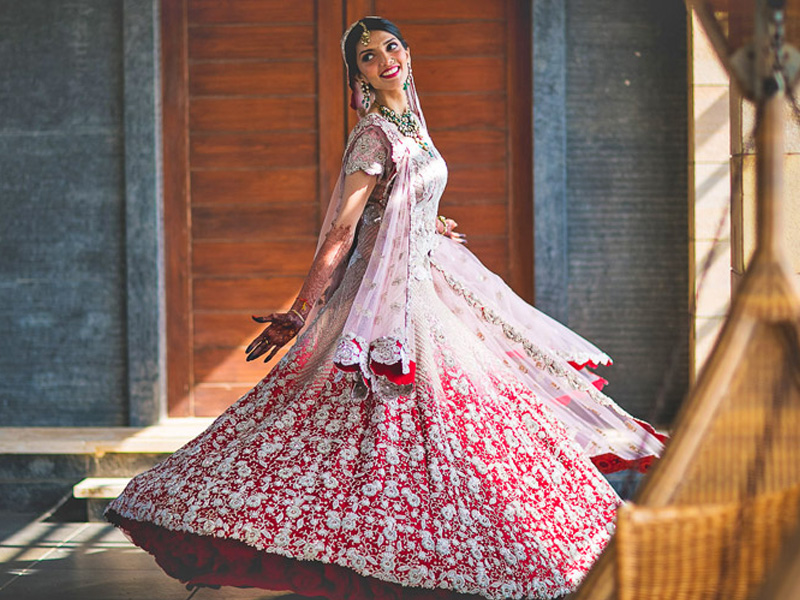 If you're a bride-to-be out shopping in Delhi, you have a plethora of options to choose from. The capital city has several bridal wear markets and Chandni Chowk is one of the most famous ones. From Bollywood-inspired lehengas or traditional outfits, you'll find styles and price tags to appeal to every bride's taste. Next on the list is Karol Bagh, another renowned wedding shopping destination. Here you'll find a range of stores from designer boutique shops to budget-friendly stores. If you are keen to strike a great deal at a pocket-friendly budget, then Rajouri Garden market has all the essentials; gorgeous saris, lehengas and bridal accessories! Greater Kailash hosts several independent designer boutiques with uniquely beautiful collections. So if you have a bespoke lehenga on your mind, then Delhi is the place for you.
2. Chandigarh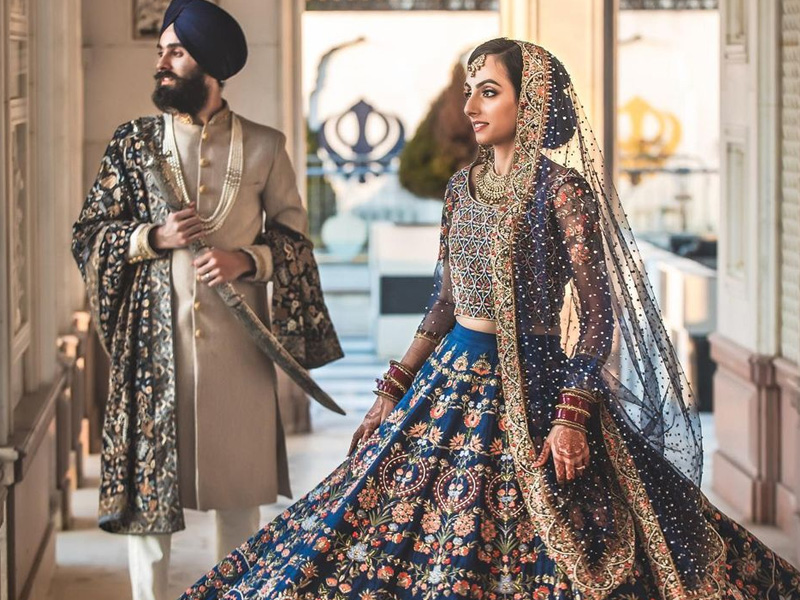 The Chandigarh bridal outfit market has an unmatched collection, with something for everyone. Ready to delight any bride with a huge variety of designs, patterns and hues, this place has exquisite creations with intricate embroidery and silken fabrics in an assortment of silhouettes to choose from. The bustling Sector 22 Shastri market has an amazing range of shops with tons of bridal wear choices within your budget. Sector 17 Shopping Plaza is a shopping hub with a variety of wedding lehenga retailers and is home to some well-known brands for traditional bridal wear. If this doesn't satiate your appetite for bridal lehengas, then head on over to one of the many stand-alone bridal lehenga stores in Chandigarh.
While you have your heart set out for your dream bridal lehenga, you can use your previous gorgeous outfits and create an entirely new one for functions other than your big day. Watch this video to learn 3 ways you can reuse your gorgeous lehenga skirt!
3. Mumbai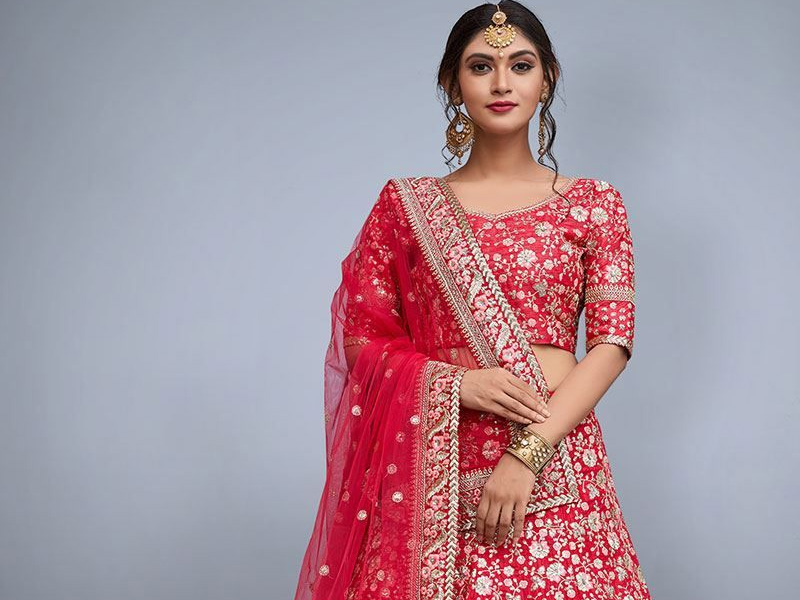 Known as the Bollywood hub and city of dreams, Mumbai is full of boutiques, designer stores and shopping hubs that cater to weddings. The choices in colour, texture and price range of bridal wear available in Mumbai markets will make your shopping experience a fun one. Bhuleshwar, located next to the famous Crawford market, is the hub for Indian bridal, pre-wedding and festive wear. Being a wholesale market, the prices are sure to fit any and all budgets. For exquisite lehenga shops with beautiful handcrafted pieces, head over to Marine Lines and enjoy a sophisticated shopping spree. If you are a #DIYLife bride and plan to create your wedding lehenga from scratch, then Manish Market in Andheri is the place for you. Buy gorgeous fabrics of your choice and then let the tailors dotting the market do their magic and get a customized fit. Andheri is home to stores selling a vast selection of bridal wear and embroidered materials. For the mid-budget bride, the Santa Cruz market on Irla, Vile Parle is a must-visit. This place offers wedding lehengas in a ton of variations including celebrity bridal couture replicas. So if you are a Bollywood bride on the hunt for your dream ensemble, then Mumbai is calling you!
4. Lucknow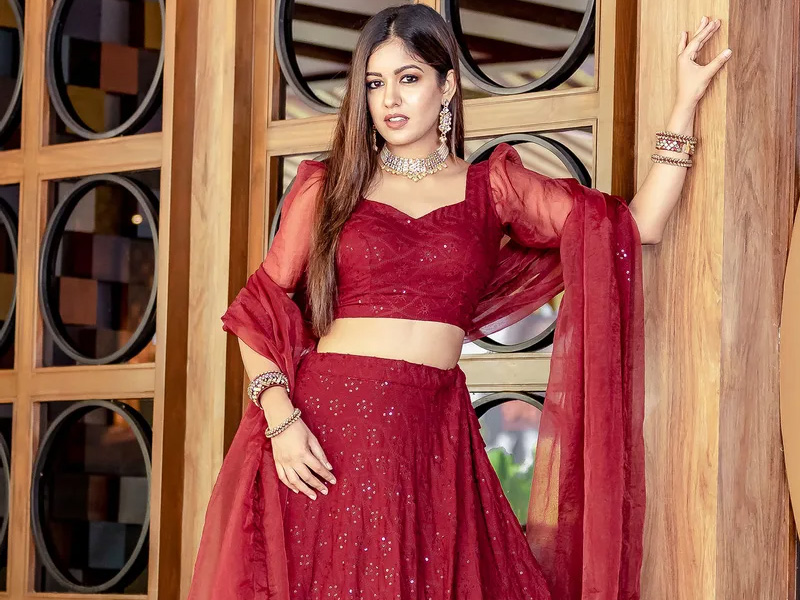 A city well-known for its embroidery artisans, narrow old lanes and countless shops, shopping in Lucknow has its own charm. The sophisticated style and timeless designs of bridal wear are awe-inspiring. Aminabad bazaar is one of the most famous and oldest markets in Lucknow, the perfect place for a bride to find innumerable shops catering to her trousseau needs. Don't forget to bargain here, for it's not considered impolite at all, and treat yourself with some delicious street food when you are done. From well-known bridal wear brands to established local boutiques, a bride can find wonderful and stylish options for her bridal lehenga in Alambagh. Famous for exquisite creations in Lucknow's iconic Chikankari embroidery, the Janpath market in Hazrathganj has a variety of bridal lehenga stores. If you prefer modern and contemporary design options in bridal wear, then the Kapoorthala area of Lucknow is where you will find the most options. Home to glamorous showrooms, a discerning shopper will feel very much at home here. Get ready for a mix of old-world charm and modern trends from the markets of Lucknow!
5. Ahmedabad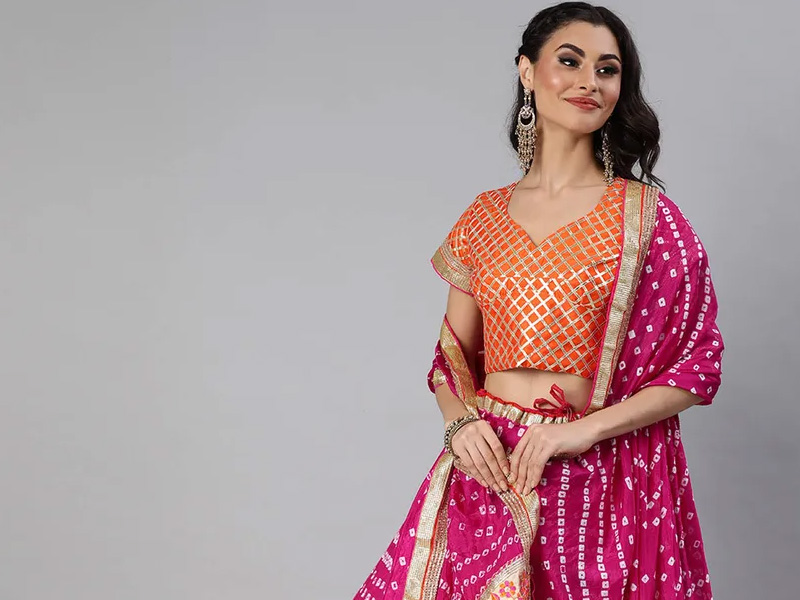 Home to some of the most skilled fabric weavers and embroiderers in the country, Ahmedabad is a treasure trove of pieces that are astonishingly well finished and beautiful to behold. Ratan Pol, a part of the old city, is a popular market for wedding shopping offering a plethora of sarees, ethnic wear and embroidered fabrics. From traditional shops to trendy stores, the Sindhi market has every bride's shopping needs covered. Dhalgarwad market is a shopping gem, burrowed in the old city, and is one of the oldest fabric markets in the city where you can also find Bandhej silk, Patolasaris, Mangalgiri and embroidered Chaniya Cholis to name a few. To visit posh designer boutiques, head over to the Ellisbridge area in Ahmedabad for a truly unique wedding ensemble. With quirky, off-beat bridal lehengas, Ahmedabad is the perfect place to shop for a Bandhej one!
Finding the dream ensemble is the goal for a lot of brides. While planning a wedding can be stressful, shopping for your bridal lehenga shouldn't be. Get researching, plan a trip to your favourite of this list of cities and get shopping for the grand event of your life!
Before you go, check out this fun wedding video.