Finding the right bra or lingerie set can be tricky at any size. This especially stands true for plus size Indian women. While the number of desi lingerie brands are growing to become size-inclusive and cater to all shapes and sizes of bodies, there is still plenty left to do. Luckily, there's a whole host of lingerie brands that design with size-inclusivity in mind, and the list keeps on growing. It doesn't matter if you're looking for something special to wear on the weekend or for every day, there's something for every personality and mood in this budget shopper special.
Choose from a list of 10 of TC46's favourite intimate labels that go above and beyond size large with jaw-dropping collections that are absolutely worth the money. It's time to update your undies drawer and get shopping for plus size lingerie!
Style Tip: Want some comfy sleepwear? Here is the list of best sleepwear brands in India.
10 Best Plus Size Lingerie Brands For The Indian Woman
1. Shyaway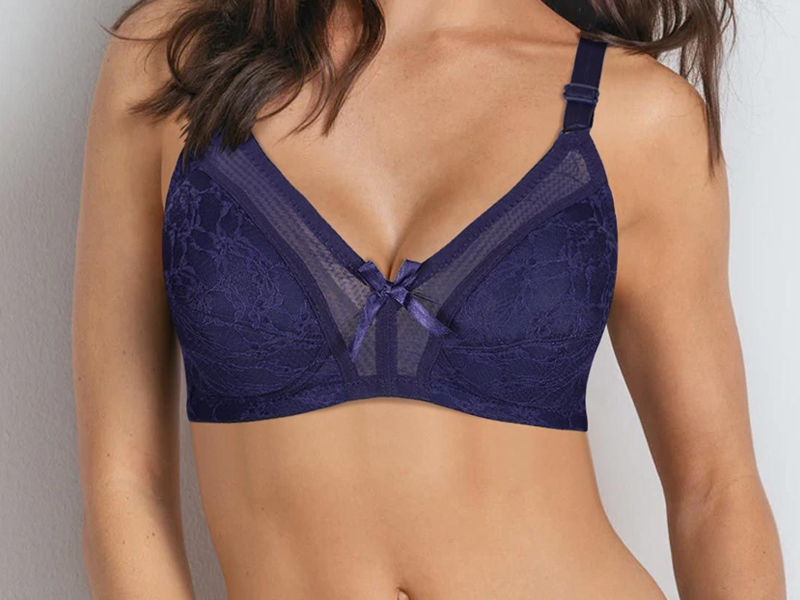 For those who feel sexiest in comfortable, minimalist designs, Shyaway has a bunch of basic options for your everyday wardrobe. From full coverage, minimizer bras to high support, lacy ones, pick and choose a style that suits you the best. There's more, take a look at the options for panties, nightwear, shapewear and sportswear!
Available Bra Sizes: 30A to 46D
Top Pick: Susie Surf Blue Wirefree Full Coverage Minimiser Bra
Price: Rs 799
2. Clovia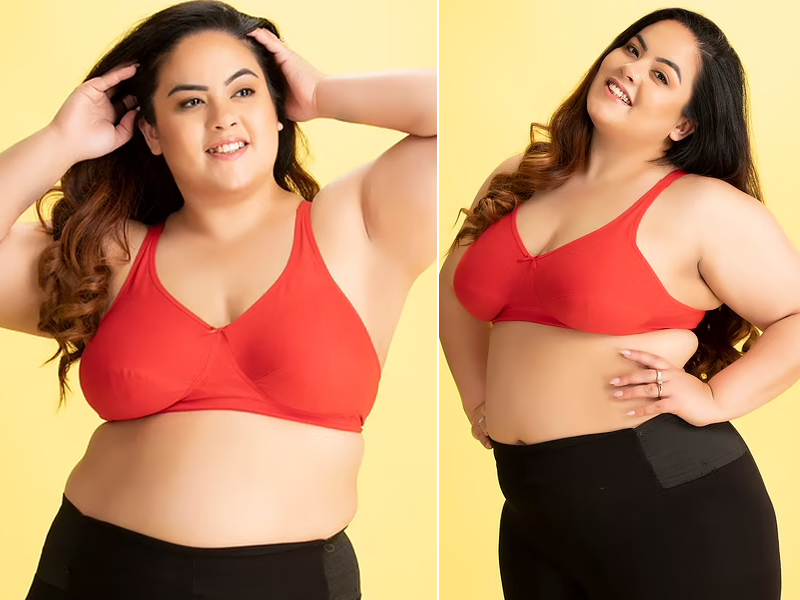 From fun colours to eccentric designs, Clovia has a sizable bra collection for plus-sized women. Go for the classic demi-cup bra to make work from home a comfortable experience or pick an animal print one for date nights. And for bottom wear, you get a variety that includes exercise shorts, thongs, boy shorts among others. The brand also offers nightwear and activewear for women.
Available Bra Sizes: 26 to 44F
Top Pick: Non-Padded Non-Wired Full-Figure Bra in Red – Cotton
Price: Rs 629
3. Triumph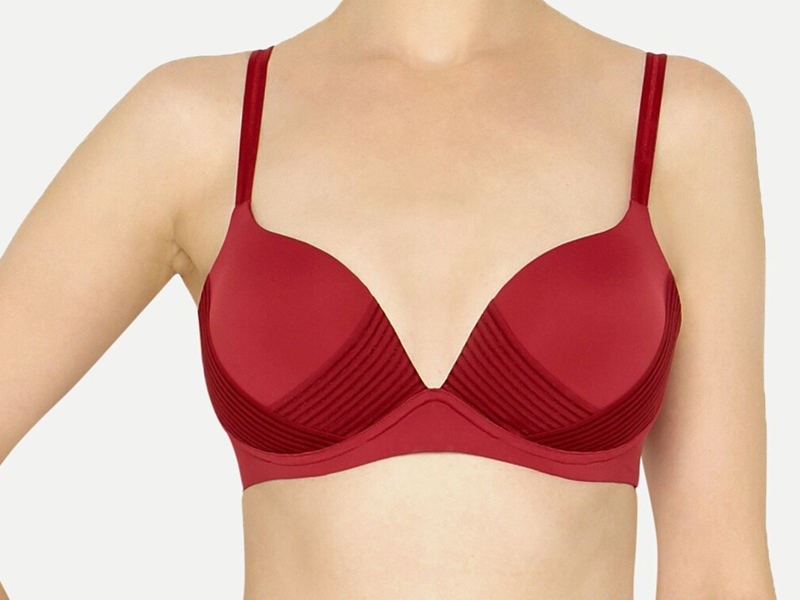 A pretty popular brand, Triumph is available at your local women's wear store as well. Not just bras, but buy panties, shapewear and night suits from the brand. There are floral patterns, padded t-shirt bras, full-coverage and strapless bras along with mesh and lacey ones. Grab a bounce control sports bra for a confident and comfortable workout session.
Available Bra Sizes: 28A to 44G
Top Pick: Triumph Red Self-Striped 158 Invisible Lightly-Padded Wireless Super Support T-shirt Bra
Price: Rs 1,599
4. Zivame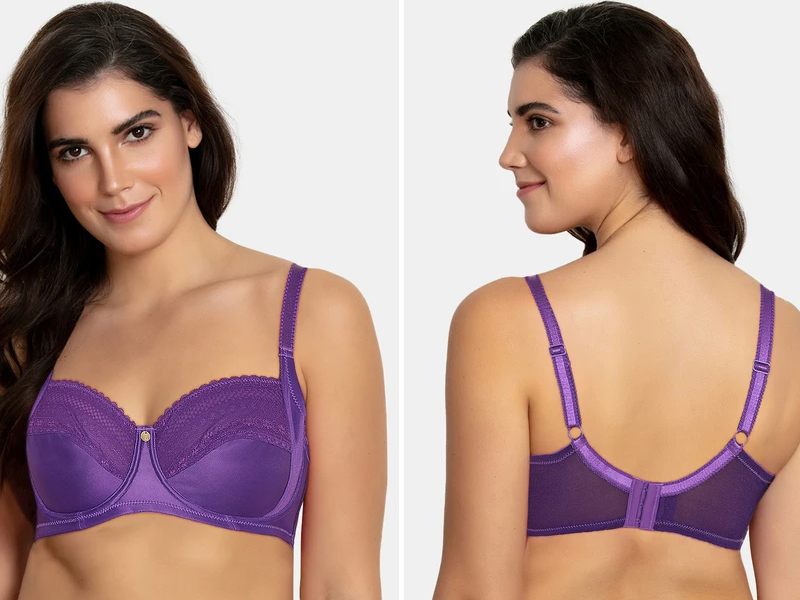 This e-commerce website turned lingerie brand has grown the market for plus size bras, panties, loungewear, shapewear, nightwear and so much more. Wired, wire-free, padded, non-padded, full-coverage, maternity, minimizer, super support, no-sag, pushup and bralette are just some of the types of bras. The W.F.H. collection has something for every woman working through the pandemic.
Available Bra Sizes: 28A to 44H
Top Pick: Zivame Tuscan Romance True Curv Double Layered Wired 3/4th Coverage Super Support Bra – Royal Purple
Price: Rs 999
5. Buttercups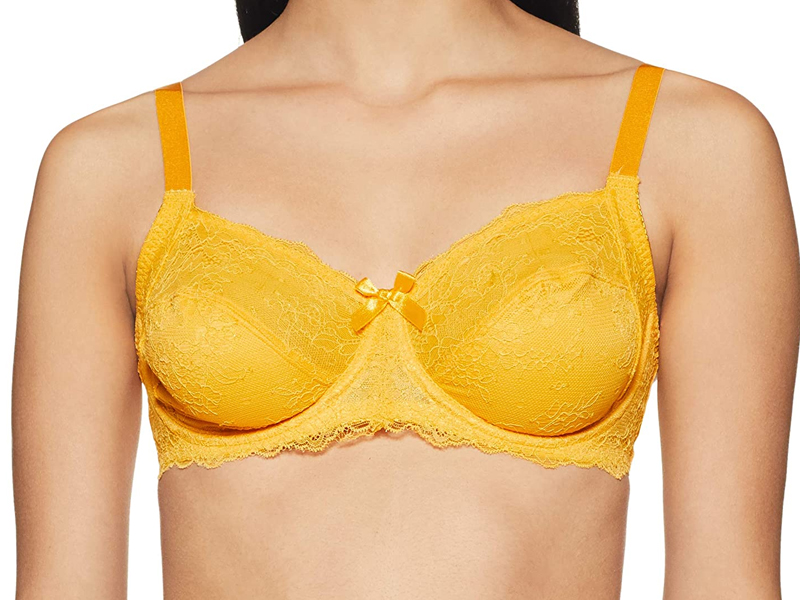 Buttercups caused quite a stir when it first launched, offering intimate wear in tempting designs, colours and fabrics. It includes a range of comfortable and exquisitely designed intimate apparel for women. The mix of bold and muted colours appeals to a variety of audience and the quality speaks for itself. The brand also has a collection of basic panties.= for everyday wear.
Available Bra Sizes: 28D to 42F
Top Pick: Buttercups Women's Underwire Non-Padded Wired Bra
Price: Rs 999
6. Nykd by Nykaa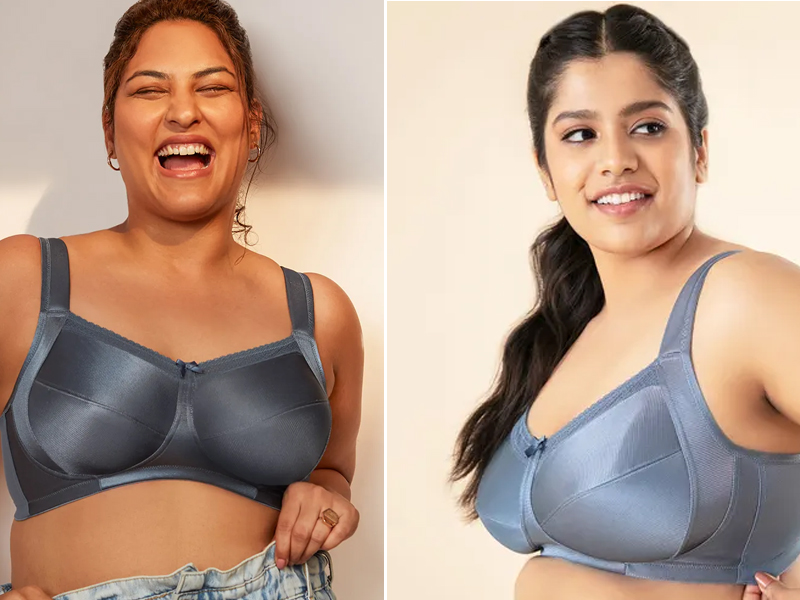 Launching in late 2020, Nykaa stepped up its clothing game with its own lingerie brand. With the tagline 'Love Your Every Self', this brand makes the effort to simplify your lingerie experience. You will find a variety of bras, panties, saree shapewear, sleepwear and athleisure. Choose and pick from a plethora of options and go from office ready to party-ready.
Available Bra Sizes: 30A to 44E
Top Pick: Nykd by Nykaa Lift Me Up Bra – Grey NYB042
Price: Rs 949
7. Curvy Love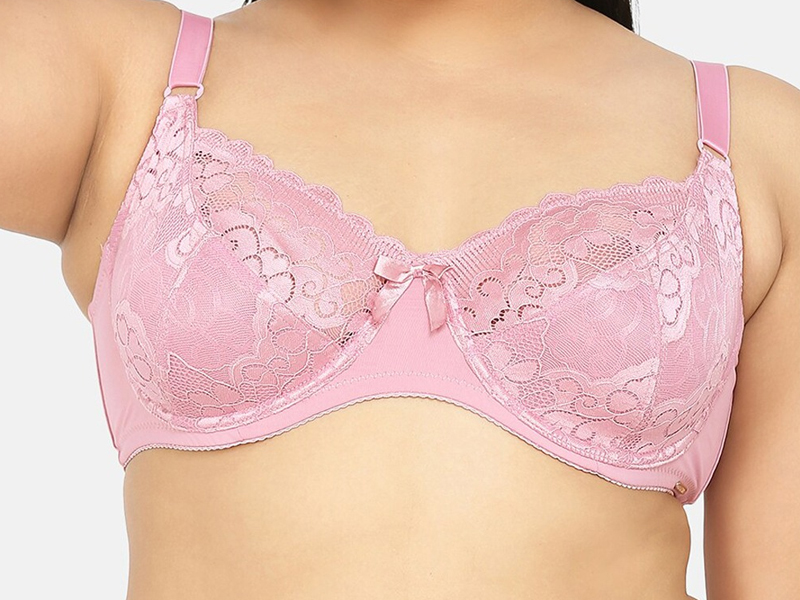 Look trendy and live trendy with a wide range of intimate apparel. Curvy Love provides quality products that are made from quality material that makes your skin feel good. Add beauty and give an elegant look to any outfit with its wide collection of products. Try a plunge bra for a night on the town or wear a lacey one for a special occasion.
Available Bra Sizes: 30B to 48D
Top Pick: Curvy Love Women Pink Lace Non-Padded Underwired Plunge Bra CL-16 PINK-C20
Price: Rs 799
8. Hunkemoller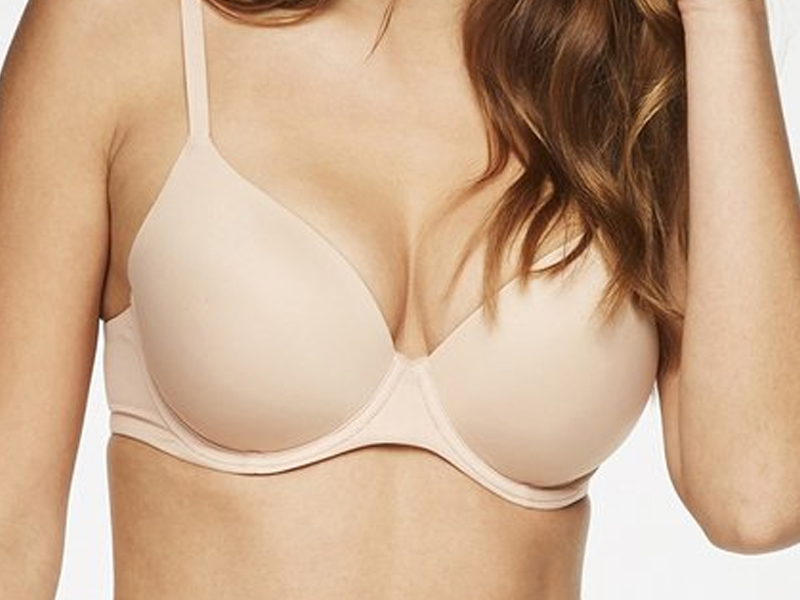 Just like the tagline, "fabulous fit for a fabulous you", Hunkemoller is lingerie goals. The brand offers essential bras, chic nightwear, supportive activewear, sleepwear, kimonos and fabulous briefs. And for romantic times, choose from the Sensual Selects and indulge in some fun.
Available Bra Sizes: 30F to 44B
Top Pick: Hunkemoller Tan Padded Bra
Price: 1,495
9. Wacoal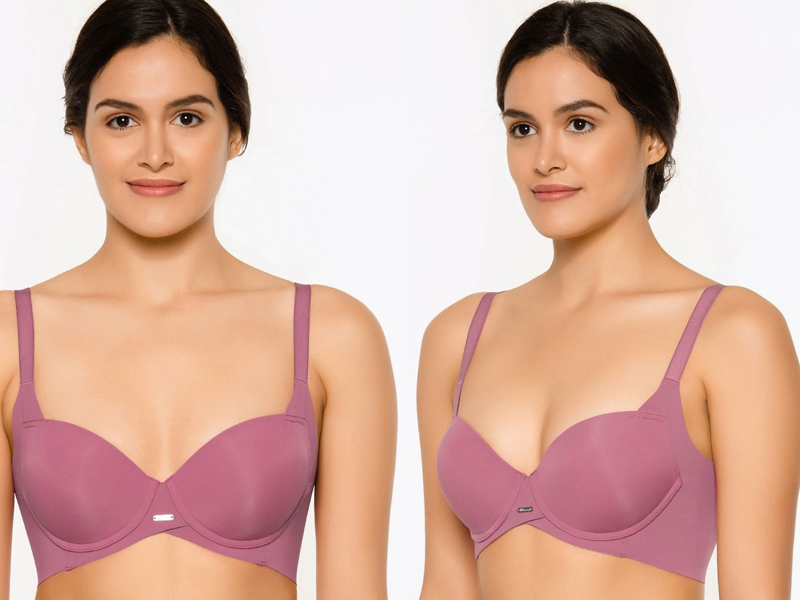 Japanese lingerie-brand, Wacoal, which entered India in 2015, through a joint venture with Periwinkle Fashions, has gained popularity quickly and rightly so. Wacoal boasts of the largest selection of Wacoal comfortable bras, panties, and intimate apparel online. The brand offers bras, panties, chemise and shapewear.
Available Bra Sizes: 32 to 42FF
Top Pick: Wacoal Magic Wired Bra
Price: Rs 1,695
10. Parfait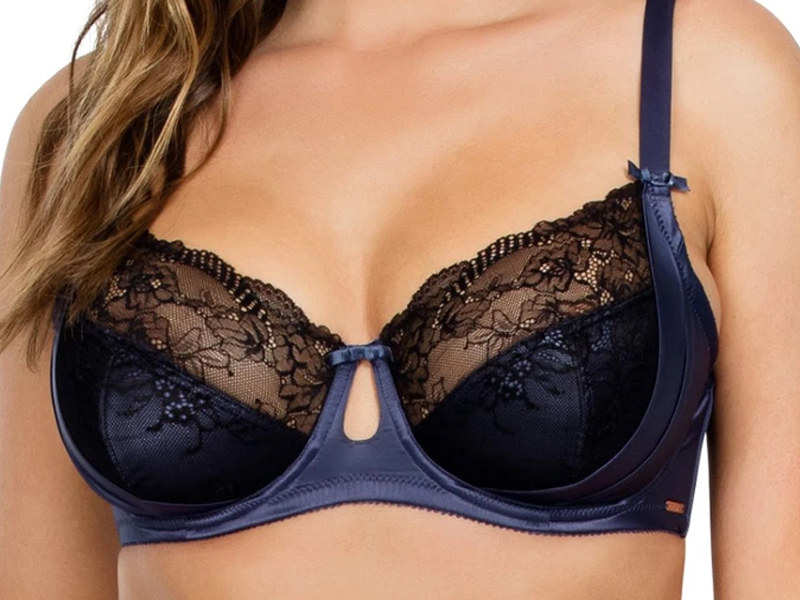 "Bras for every body", the tagline matches the brand and its products perfectly. Parfait, an internationally recognized intimate wear brand is climbing the top of the list of Indian women's favourite brands. Basic, lacey bras with or without underwire, padding and in a variety of colours, designs and prints are offered by the brand. You can also buy a pair of super comfy undies.
Available Bra Sizes: 30C to 44JJ
Top Pick: Parfait Mariela Unlined Wire Bra – Nightshadow – P5582
Price: Rs 960
Now that you have seen the list of these fabulous lingerie brands that cater to plus size women, it'll hard not to fall in love with them. Whether you want something playful or are on the hunt for casual and supportive everyday intimate wear, these brands have you covered. Give your undergarments a makeover and choose ones that actually fit you and make you feel good.