Do you remember the time your parents would take you along to shop for gold every Diwali? The auspicious day of Dhanteras is a great time for people to shop for precious items like gold, diamonds and silver. Dhan means 'wealth' and Teras means 13th lunar day of Vikram Samvat. This age-old tradition has a basic ideology for Dhanteras shopping: if you buy 'dhan' on Dhanteras, you will get it back in much higher amounts. And apart from that one jewellery store your entire family shops from, buying gold online has become the new trend. It's safe and you can choose from a range of trusted brands that already have offline stores. So this Dhanteras, TC46 brings you a list of the top 5 most trusted jewellery brands that offer remarkable fine jewellery collections!
5 Jewellery Brands To Shop At This Dhanteras
1. Candere By Kalyan Jewellers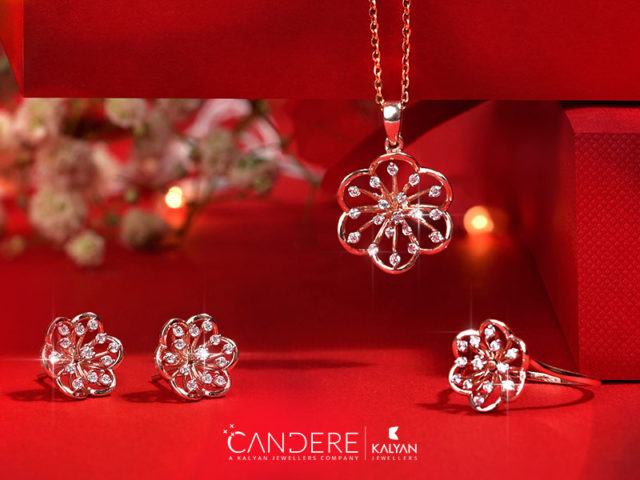 Created with a vision to make jewellery of uncompromising quality and craftsmanship easily accessible to online shoppers, Candere by Kalyan Jewellers lets you customise jewellery and offers a variety of features that benefit its customers. In 2017, Candere and Kalyan Jewellers came together to provide the perfect opportunity for you to explore and experience the luxury of shopping for precious jewellery from the comfort of your home. The brand makes full use of AI and data-driven learning to make your shopping experience as easy and seamless as possible.
TC46 Loves: The Ziva collection is a modern take on classic designs. The diamonds and blooming flowers celebrate the inner glow and shine. This collection is quite affordable and works perfectly for those who wish to make a subtle statement with their jewellery this festive season. It gives you the option to customise the designs in your favourite metal colour – yellow, white and rose gold making Ziva a perfect gift for yourself!
Buy It Here: Shop for a stunning collection from Candere by Kalyan Jewellers this Dhanteras!
2. Melorra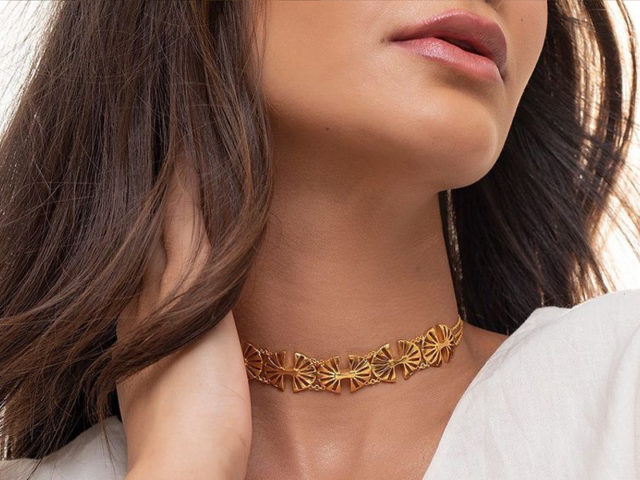 Melorra has always made jewellery fun for desi women to wear. Keeping in mind the difficulty Indian women face while putting on earrings with threaded screws and the pain of wearing heavy danglers for hours on during any special occasion, be it weddings or festivities, Melorra's jewellery pieces are just built right. Comfort and versatility are some of the key features of this Indian jewellery brand whose designs are crafted by seasoned designers based in India, the UK and the US.
TC46 Loves: The Dramatic Pearls collection has everything from minimalistic to statement pearl jewellery. If the festive season calls for one unbeatable combo, it's jewellery and pearls. They never go out of style and are a classy way to elevate any look. This collection includes earrings, bracelets, bangles and rings.
Click here to shop trendy pearl jewellery at Red Dot Shop, TC46's curated online store for all your jewellery needs!
3. CaratLane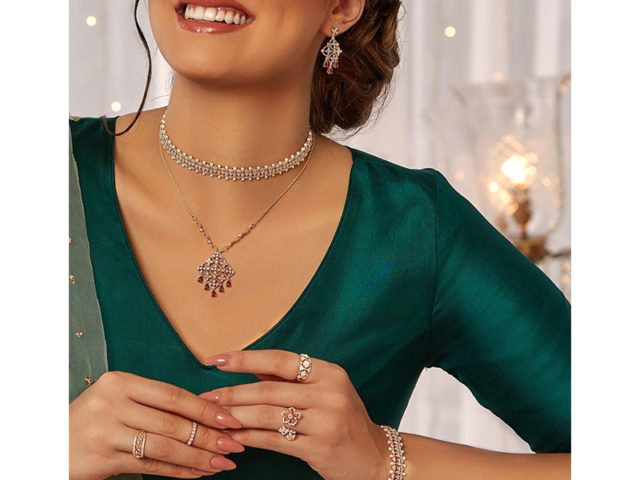 This brand was founded in 2008 with the objective to make beautiful jewellery accessible, affordable and wearable. Desi women often face this dilemma when it comes to picking the right jewellery pieces. They often feel that the designs are not at par with the changing lifestyle and are of inferior quality. CaratLane not just solves that problem but also makes it pocket-friendly so that today's modern women can have access to fine jewellery pieces without having to spend a fortune on them.
TC46 Loves: The In Full Bloom collection is a Diwali special for all those who love delicately stunning jewellery. Choose from yellow or rose gold and a curated collection of rings, earrings, pendants, bracelets and necklaces, all adorned with diamonds. This collection is a perfect gifting option for Diwali Padwa or Bhai Dooj!
Visit the Red Dot Shop here, TC46's e-commerce shopping destination, and fill up your cart with the best of golden jewellery for the wedding season!
4. BlueStone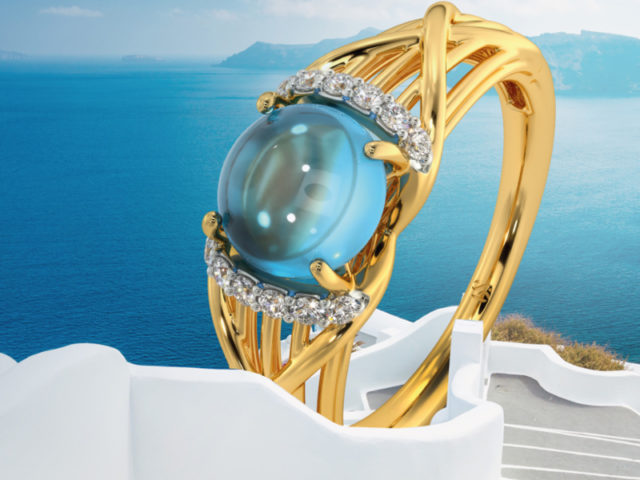 Established in 2011, this brand is India's leading destination for high-quality fine jewellery with strikingly exquisite designs. BlueStone aims at revolutionising the fine jewellery and lifestyle segment in India with a firm focus on craftsmanship, quality and great customer experience. In a short span of time, it has built a large family of loyal consumers not just in India but abroad as well.
TC46 Loves: The Greece collection offers unique jewellery pieces that'll add some jazz to your collection. There's something for everyone; earrings, rings, bracelets, bangles and necklaces. Get these impressive pieces in yellow or rose gold and make your festive sparkle with joy and gold!
5. Isharya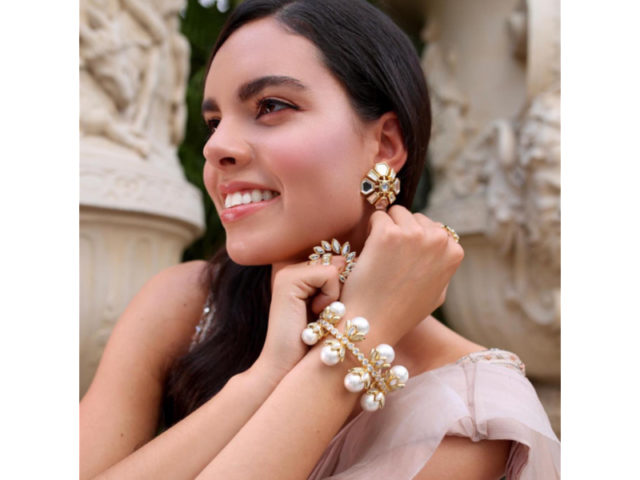 Inspired by women who know they deserve the best, Isharya believes in the fact that luxury should be attainable, expressive, innovative and artistically made. Infused with modern aesthetics, this brand creates jewellery that's most Instagram-worthy. With a vast variety of hues, silhouettes and materials, their pieces are crafted with love. From extravagant earrings to necklaces, pendants, rings and cuffs, here you'll find every single item to suit your mood.
TC46 Loves: The Outliers is the latest collection by the brand that offers statement jewellery. Enhance your festive looks with gold plated necklaces, stylish bracelets, mesmerizing rings, pearl studs and charming hoop earrings. The colour selection is breathtaking and it's comfortable yet stylish.
Take inspiration from the above list of precious jewellery brands this Dhanteras and make an effortless statement when you wear them out. Let us know in the comments below which are your favourite brands to shop from!