It is a possibility that the last time you wore a hairband you might be in your teens but 'woh trend hi kya jiska comeback na aaye'. Hair accessories are back in trend and we love that! Whether it'd be satin scrunchies or clay hair clips, hair accessories look super cute and are very functional too. Here are 10 of them which can make your hairstyles look prettier.
10 Hair Accessories You Must Have
1. Satin Scrunchies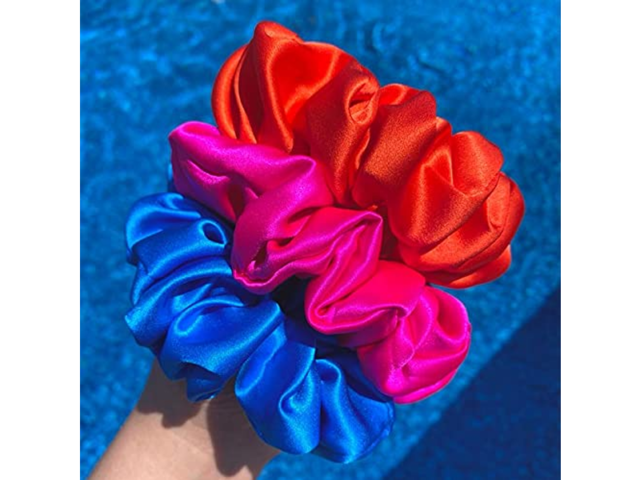 The best one on the list and the most trending one too, hair scrunchies are a game-changer when it comes to tying your hair in a ponytail. They add a touch of chic and class, depending on your outfit and can be styled elegantly even if you wear it on your wrist. A lot of local business owners make scrunchies at home and you can see several Instagram stores selling the same.
Click here to shop for fun scrunchies at Amazon!
2. Hair Clutcher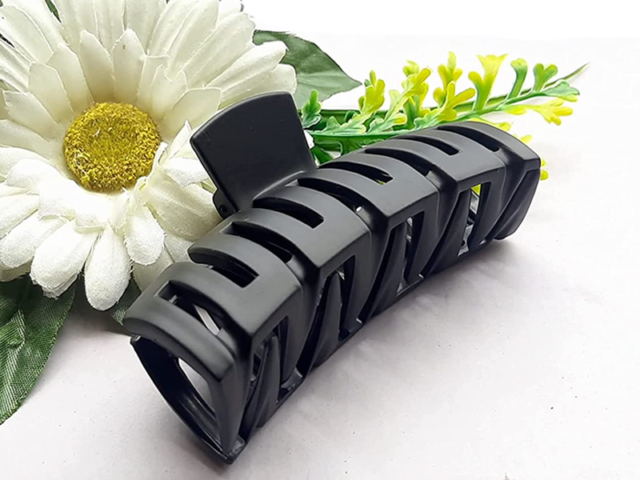 If you've got long hair, get your hands on this right now to style your hair into pretty. You can either just get the small one if you're isn't so thick or the normal big one that is the most convenient hair accessory. If you don't know how to tie buns (some of them are complicated) you can just use a hair clutcher to take your hair up.
Click here to buy trendy hair clutchers from Amazon!
3. Bobby Pins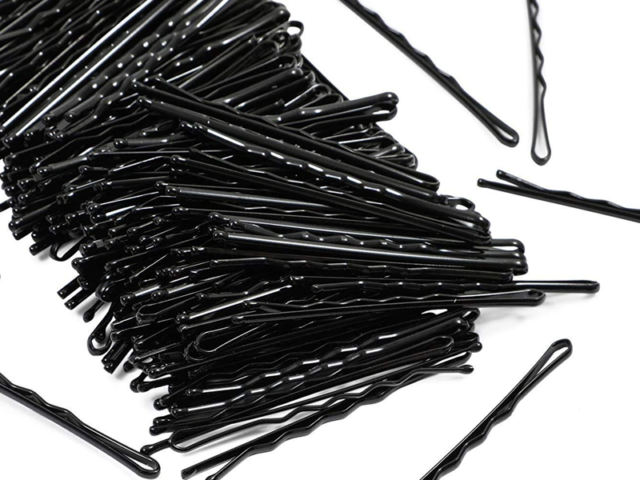 Let's say you've got a step or layer cut recently which really suits your hair, but then whenever you'll try to tie your hair it won't set properly. Strands of your hair will come out and bobby pins are a rescue to all of that. You can get a set of them and try not to lose them after each use.
Click here to get great quality bobby pins on Amazon!
4. Shape Clips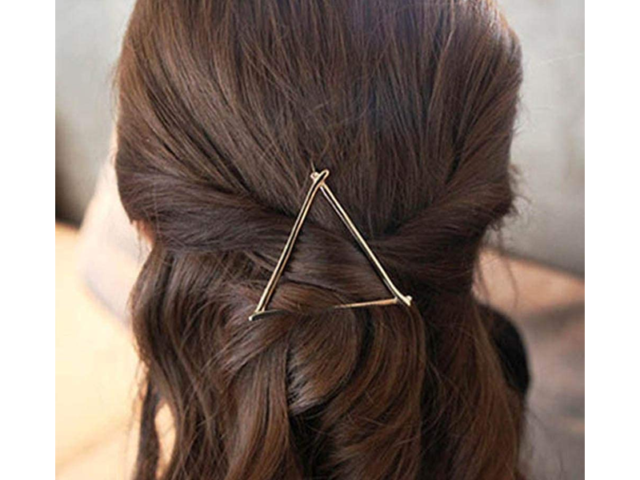 Let's talk about the most elegant hair accessory of them all, that is a shape clip. As the name suggests, this is a clip that comes in various shapes and can make your hair look amazingly gorgeous when it is down. You can google some gorgeous hairstyles using a shape clip and you'd be amazed by how easy it is to use.
Click here to shop for stunning shape clips at Amazon!
5. Hairbands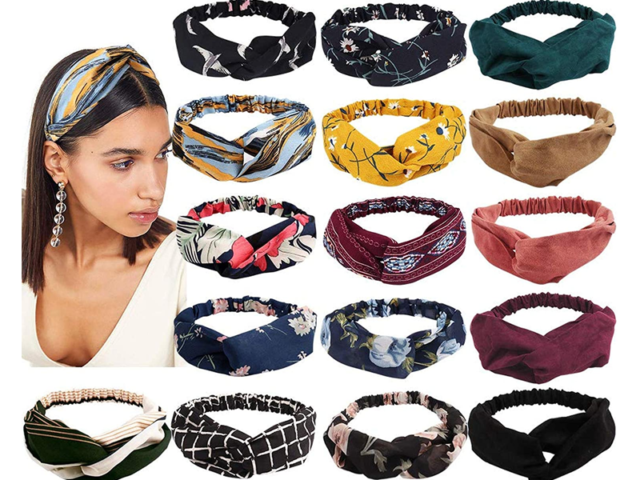 Hairbands are the most convenient way to get your hair done in less than a minute. Just brush your hair, section it and put on a hairband. It looks super cute and keeps your hair out of your face, something that we all want.
Click here to buy quirky hairbands at Amazon!
6. Floral Hair Pins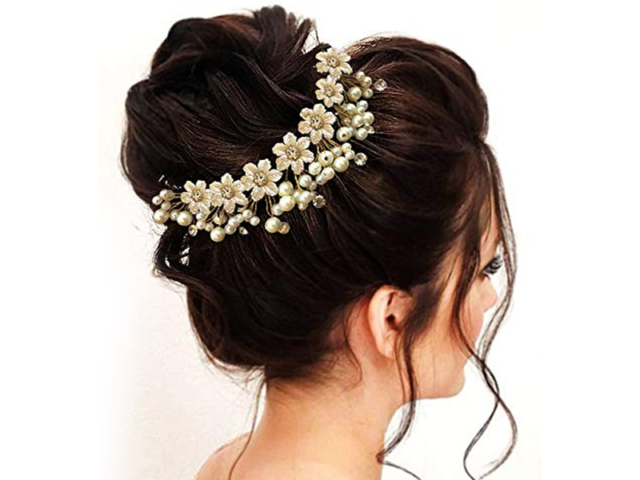 Let's say you are going to an evening party or a wedding and have decided to take your hair up in a bun. Just a plain bun won't look as festive because you'd probably wear something party wear. That's where these gorgeous hairpins come to play. These aren't only amazingly festive and nice-looking but also saves you a lot of time to get your hair done.
Click here to get alluring hair pins from Amazon!
7. Hair Bun Extension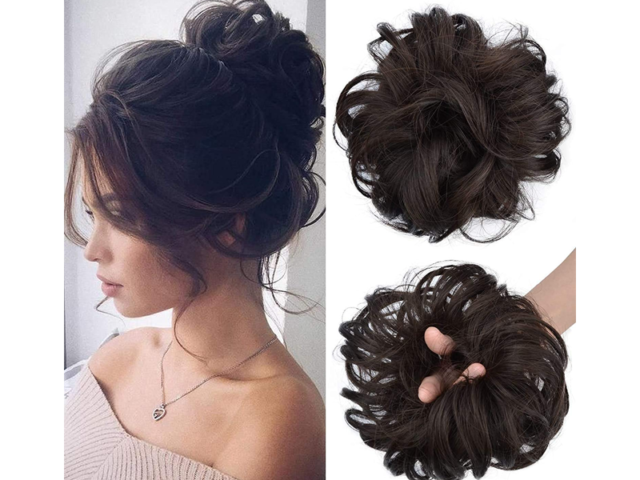 Not every one of us has thick hair and that's okay. The other option then remains to get a hair extension but again those are simply very expensive. So the best alternative to all of this is a bun extension. Once you find one that is a close match to your natural hair, you are all set to style your hair up into a gorgeous looking bun.
Click here to shop for fantastic hair extensions at Amazon!
8. Scarf Scrunchies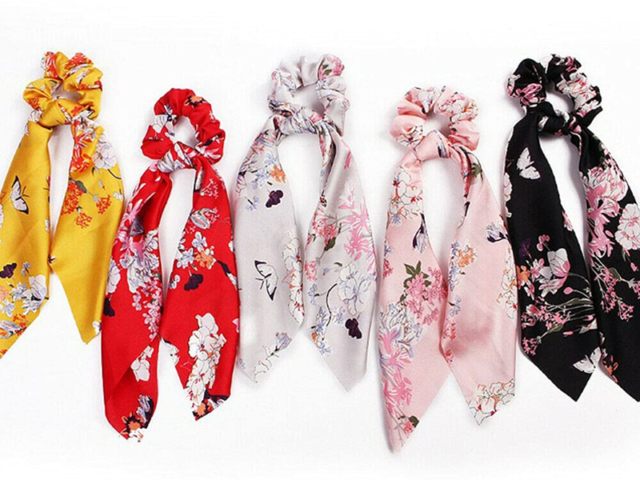 Your hair must suit the occasion and when you are going for a day out whether it's shopping or just a beach day, scarf scrunchies can set the mood right. All you have to do is get your hair together and tie it like a pony and you are all set to get that nice vacay look.
Click here to buy colourful scarf scrunchies on Amazon!
9. Hats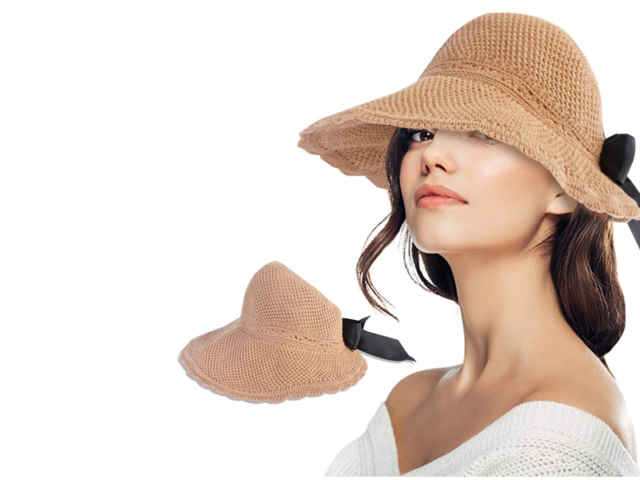 The master trick to avoid all the bad hair days, a hat can not only look stylish but can also keep you from the sunstrokes during summers. You can check what kind of colours are more in your wardrobe and pick a hat that will match those colours. This way you will have colour coordinated cute outfits on your bad hair days as well.
Click here to shop for a floppy hat at Amazon!
10. Artificial Gajra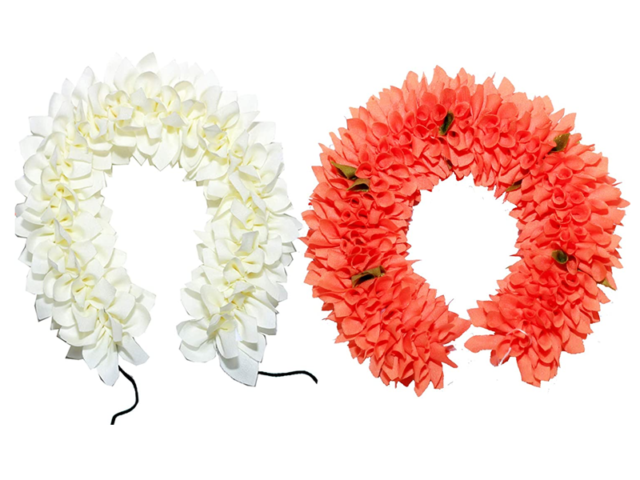 This one's for all your traditional outfits as there is no better hair accessory than a nice fresh gajra, but some of us can't find it in our local markets so it's good to have an artificial one in your wardrobe. You can tie a bun and put gajra or put it on your hair on its own even with open hair, we are sure your look would be elevated.
Click here and get this beautiful gajra hair accessory on Amazon!
The best is basic and that's why in this list of hair accessories we covered all the pieces that were a must-have for any desi girl, let us know which one are you excited to get from Amazon!