It's no secret that we, as Indians, cannot have enough gold. We simply love it and cannot resist hoarding up on it. Whether it be jewellery made of the yellow metal or those with gold plating or enamel, your jewellery collection remains incomplete without them. And when you talk about pairing them with traditional wear, especially the saree, there's no denying that they make a killer combo. Especially when the festive season is just a few weeks away.
In collaboration with The Channel 46, Tipstfly – a contemporary fashion jewellery brand – offers tips on how to style different gold jewellery pieces with the 9 yards.
1. Gold Jhumki
Traditional gold jhumkis! Everyone must have this classic in their treasure box. Accentuate any handloom saree with a pair of gold jhumki to glam up your look! Jhumkis come in different sizes and designs, embellished with kundan, meenakari, coloured stones or even cubic zirconia. Pick a classic ever-lasting design that can go with any saree.
2. Old Hoops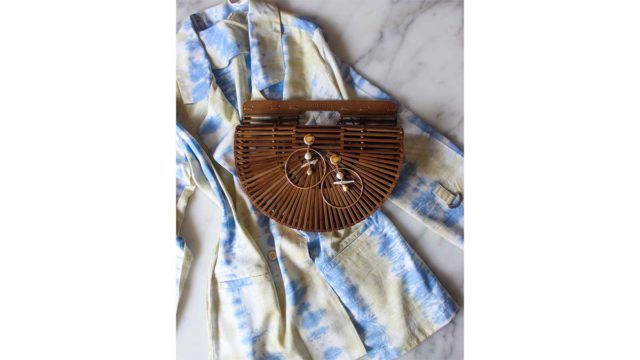 Statement gold hoops can accentuate your khadi and block printed sarees to bring out the fashionista in you. Hoops are the best accessory for your ears, be it a modern or a traditional look. Ideal for an understated office wear look. Hoops also known as bali come with dangling charms or more ornate designs. However a solid pipe hoop is evergreen and can work wonders when paired with a saree.
3. Gold Multi-Layered Necklaces
Layer up gold plated chains to give your saree a modern twist! Multiple necklaces can take your look from day to night easily. Chains are trending, be it a simple cable chain, or a classic link chain, you can even opt to mix up multiple chains like a staple or snake chain. Please ensure the chains are of different lengths to give that ideal layered look. Chains should go from 10 inch all the way down to 16 or 18 inch in length. The chains can also be a mix of polishes be it white, rose or yellow gold plating to accentuate with the colour of your saree.
4. Stacked Gold Bangles & Bracelets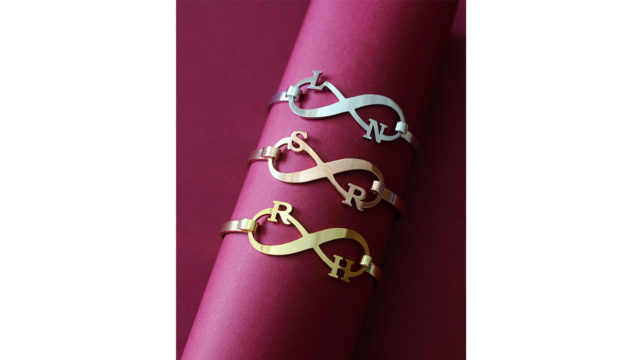 Stacking gold bangles and bracelets, mix the chunky and delicate to bring out your best arm game! A nice elbow length blouse with an open style saree drape will put all the focus on your stacked arms. Stackable bracelets and bangles are all the rage. Raid your mothers closet to pull out the traditional bangles, add a little bling with some diamond bangles to the mix. Kadas too can add to the mix, with beautiful enamel in blue, green and red. Stack it up with a watch and a simple ring. Pick a watch with a nice two tone or gold polish. A simple metal strap or an ornate jewellery strap would look great.
5. Heritage Jewellery
Sarees have been a classic in every Indian women's wardrobe. Pair gold jewellery that has been passed on through generations to bring out the best in Indian heritage. Your mothers and grandmothers classic kuda jodis, simple pendants or ganthan malas would look great with a saree.
6. Statement Temple Jewellery
Statement Temple jewellery with a south silk saree exudes elegance for any generation. Temple jewellery with its ornate filigree work, in necklaces, earrings and bracelets can be worn all together for a glittering festive vibe. You can also pick one accessory with a beautiful God/Goddess motif to be a centre piece of your look for the evening.
7. Traditional Waist Belt
Loops chained together around your waist for a cinched belted look on a saree adds a lovely modern twist to an otherwise traditional attire. Pick a traditional waist belt, or a modern chain belt to add to your look and accentuate your waist.
8. Italian Style Gold Jewellery
Modern mini pleated sari that is "oh so in" right now with statement brushed gold pendants or stud earrings will ensure you shine at your next event. Give your saree a modern twist with classic Italian style gold jewellery with a nice matt gold plating finish. Texture gold is all the rage, and can upgrade your subtle look to dressy.
9. Gold Choker
Pair a saree with a buttoned up shirt and a traditional choker for a maximalist look. Forego the traditional blouse for a button up collared shirt. Wear a large gold uncut or kundan choker to add to the eclectic look. Skip the earrings to keep all the focus on that saree and necklace.
10. Gold Chandbali
Chandbalis can uplift any traditional look. Experiment with medium-sized gold plated chandbalis that will make you a headturner throughout the day. Chandbalis are the best for the upcoming festive season. Pick a chandbali with kundan and pearl embellishments that can go with any saree, be it handloom or embroidered. A chandbali is a classic must-have in any wardrobe and can be worn with any saree to up the ante.
11. Small Gold Stud Earrings
Small gold stud earrings are ideal for a muted understated look that can bring out the best in any saree. A simple work wear look can be muted and subtle, a nice small pair of earrings can still make the outfit look formal and dressy. Go with a simple floral or geometric motif based on your facial structure.
Chandbalis are the best for the upcoming festive season, especially Navratri. They can add that extra glam to your navratri makeup look & compliment your vibrant gagra choli.
Open up like never before and participate in conversations about beauty, entrepreneurship, mental health, menstrual & sexual health, and more. Desi women, join our community NOW!