In the famous words of Marilyn Monroe, 'Diamonds are a girl's best friend.' And it's true! No one loves jewellery, be it diamonds or imitation silver jewellery, more than women. They treasure all kinds of jewellery, keeping them safe in storage boxes, and eventually and proudly pass it on to their children. Check out popular monsoon jewellery trends here. But more often than not, in the busy career world, women forget that even jewellery items need a little care. Not anything exaggerated, but just tiny things like storing separately and keeping them away from water. Taking care of jewellery is not rocket science but it is also not easy. 
To learn more TC46 connected with Nirwaana, a modern handcrafted jewellery destination, where they share the key points on taking care of one's jewellery. Nirwaana has also shared a complete guide on caring for different metals and stones.
1. Clean Your Jewellery For A Sparkling Shine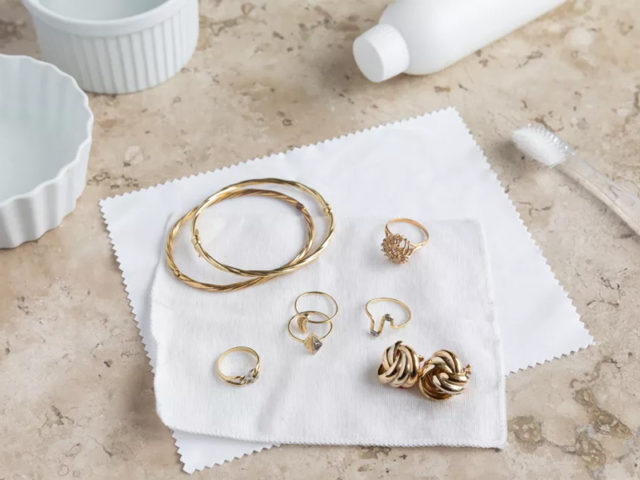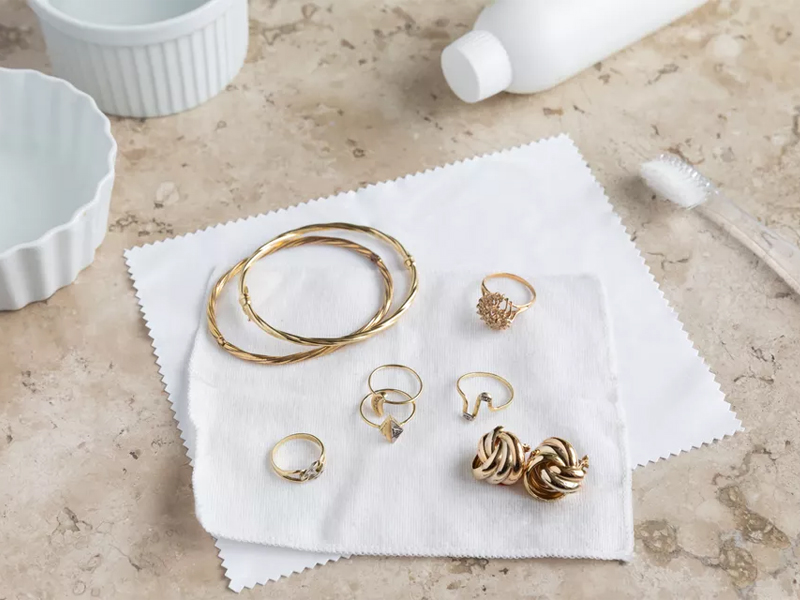 Jewellery is a special accessory. Whether it is a sentimental piece of jewellery or not, keeping the shine and lustre as good as new helps accentuate the look. The overuse of specific jewellery will have it gather dust, oil or sweat and will make it dull and dirty over time. Hence, it is important to clean your jewellery once in a while. You can check out classic and timeless jewellery pieces at the Red Dot Shop, here.
2. Basics To Keep In Mind When Caring For Jewellery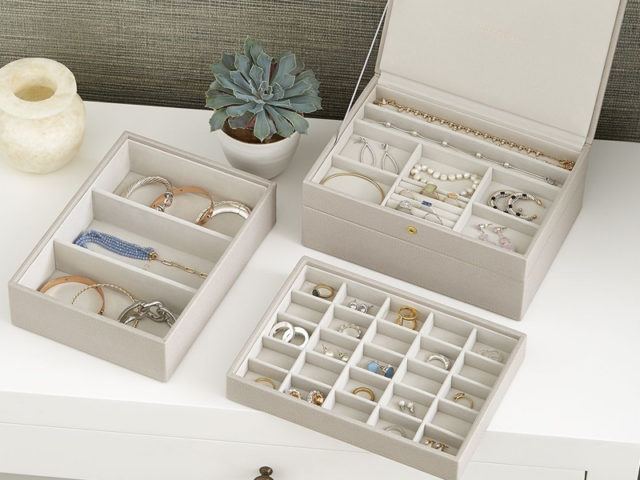 Your normal day to day jewellery care should include:
Storing your jewellery in a clean and dry place.
Protect your jewellery in cotton bags or boxes when not in use. This avoids them from getting chipped or scratched.
Don't mix and jumble pieces together as they can scratch each other and cause chipping. You can also store your precious metals and stones in separate boxes or in pieces of tissue paper.
Avoid applying makeup or spraying perfume on your jewellery. And remember to take off all jewellery before sleeping.
When cleaning, use a soft damp cloth and dry immediately. Do not use excess water.
For an extra touch of shine and care, visit your local jewellery store at least once a year in order to have all your jewellery professionally cleaned and checked for general wear and tear.
3. Care & Storage Tips For Precious & Semi-Precious Stones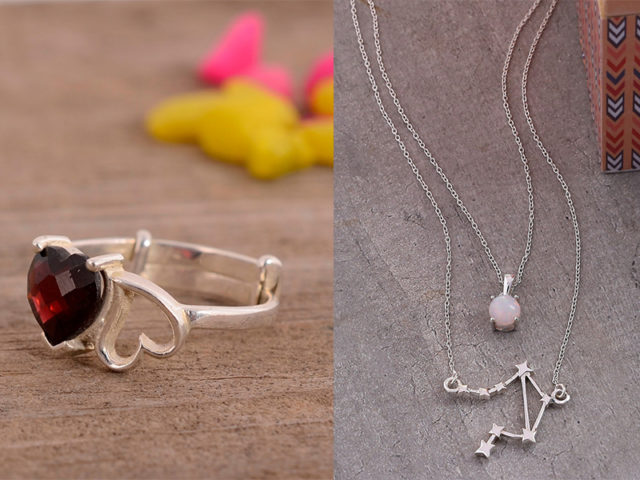 Here are some key points to remember when caring for your precious or semi-precious gemstones.
Use the dish soap cleaning method. In a bowl of water add a little bit of mild shampoo. Dip in your jewellery and let it sit for a while.
Taking a soft bristle toothbrush, toothpick or soft cotton cloth, gently wipe out the dust.
Do not overdo this as your jewellery might lose colour. Ensure your jewellery is washed and properly dried before storing.
Wrap your jewellery pieces in a soft cloth or dust bag and store them in a dry box away from other jewellery pieces to avoid scratches.
Keep your jewellery away from harsh temperature, dryness and direct sunlight as these can lead to discolouration of your stones and damage them.
4. Care & Storage Tips For Sterling Silver Jewellery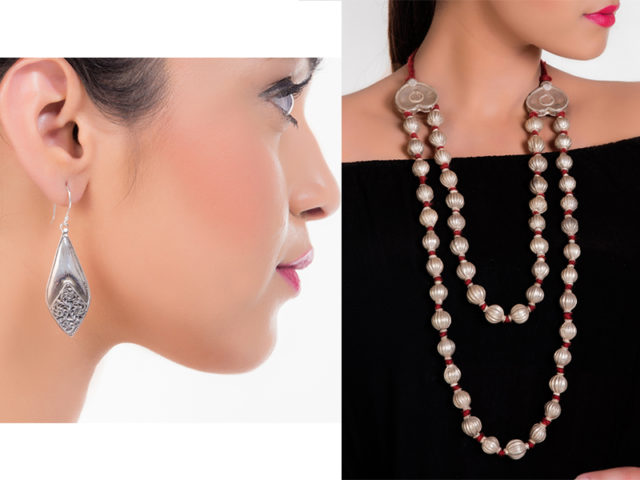 Silver jewellery is probably one of the most worn pieces of jewellery. They look great with everything. But with excessive use, wear and tear, it tends to lose its shine. Here are some easy ways to take care of all your precious metal jewellery.
Use a soft cloth to clean the jewellery item. Avoid putting too much force on the items which have thin wire.
Avoid using liquid cleaners as they can damage the surface of the jewellery. To ensure longevity use a clean soft cloth.
Cleaning your jewellery regularly to avoid the build-up of dirt.
They must be stored in dry and airtight space like ziplock bags, tightly sealed boxes. Basically, any place with less humidity.
Avoid direct contact with hairspray, lotion, and perfume.
If the jewellery is going to be stored for a longer time, put in a sachet of silica or a piece of chalk as this will avoid moisture.
To buy beautiful silver hoops with freshwater pearls from the Red Dot Shop, click here.
5. Care & Storage Tips For Zircon Jewellery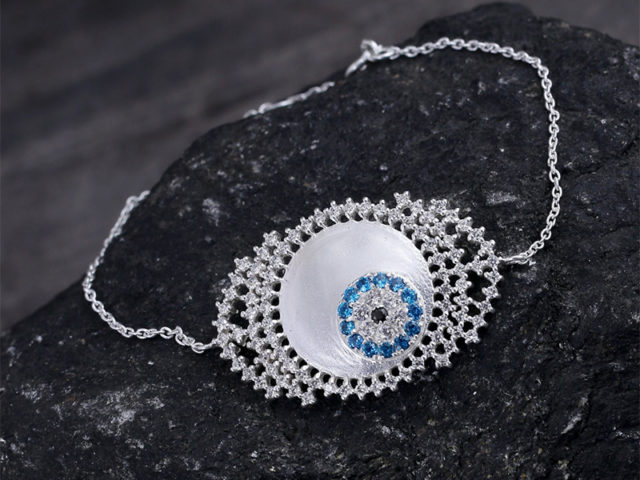 Zircon jewellery is one of the most underrated, precious gemstone jewellery. It possesses the qualities of a diamond but at an affordable price. And just like any other jewellery, this too requires particular care and attention to maintain its shine. Here are some easy ways to take care of all your precious zircon jewellery.
Clean your jewellery once a month. You can visit your local jewellery store to get it professionally cleaned as well.
Keep your jewellery away from oils, perfumes, and moisturisers.
Avoid using harsh chemicals. When soaking your jewellery use lukewarm water and mild soap, and wash your jewellery with a soft cloth or brush.
Always store your jewellery in an airtight container.
6. Care & Storage Tips For Copper Jewellery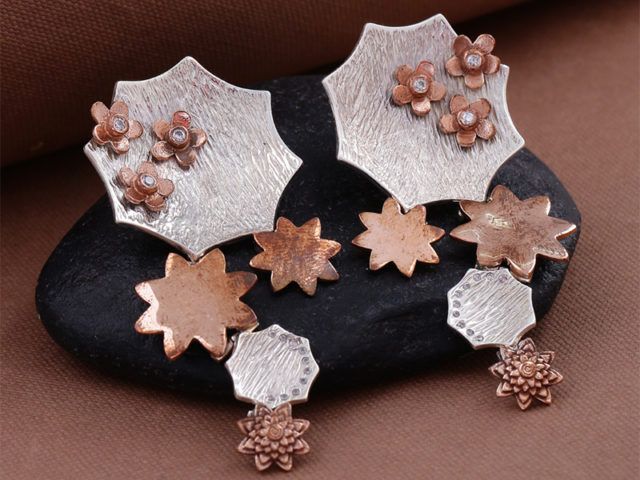 Copper jewellery is the most sort after jewellery, after gold and silver. Its unique colour makes it even more likeable.
Do not expose your copper jewellery to any kind of chemical.
Clean your copper jewellery more often than your other metals.
Many of us worry when our copper jewellery turns greenish-blue. This is not unnatural and something to worry about. The colour changes due to overuse. Simply keeping it away for a while will change the colour back to normal.
Store them in tightly closed ziplock bags.
If you notice your jewellery showing signs of being tarnished then soak them in vinegar or lemon for 20 minutes. But avoid doing so if your jewellery has gemstones present.
Buy an elegant pair of copper and silver cocktail earrings from the Red Dot Shop here. 
7. Care & Storage Tips For Pearls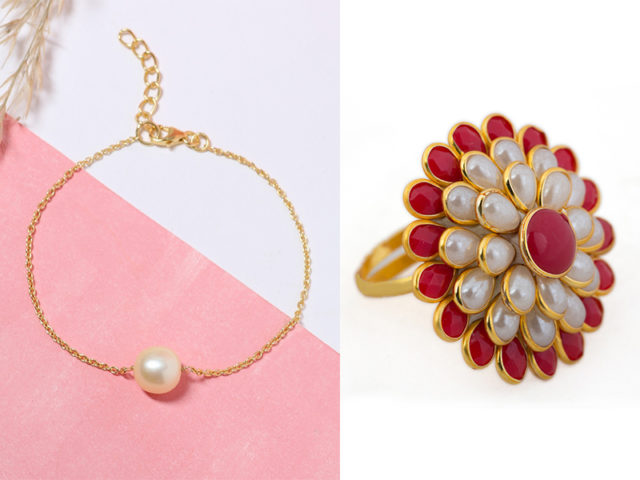 Pearls have an undeniable classic presence when worn. And every woman deserves to have at least one pearl jewellery piece. But if you already have one, here is how you can clean them.
Pearls should be the last thing you put on when you go out, and the first thing you take off when you return home.
Avoid contact with any kind of chemicals like perfumes, hairspray, creams, moisturisers or excess water.
Gently wipe your pearl jewellery to remove any dirt, sweat or excess oils, after use.
Don't wear them while exercising, in the shower or swimming.
If pearls are used regularly, one must restring them once a year. Strings often get weak with time. Exposure to sunlight can also can the strings to weaken.
While storing, avoid keeping them in plastic bags or airtight spaces. Roll them up in a soft cloth (silk, cotton) and store them separately.
Never hesitate to get your pearls polished and cleaned by a professional.
Buy a timeless and minimal Tahitian pearl bracelet at the Red Dot Shop, click here
8. General Storage Tips For All Your Jewellery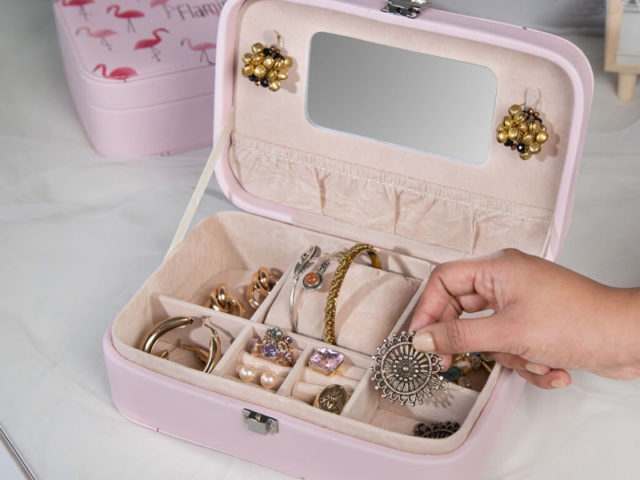 Storing your jewellery is important if you want to take good care of them. Here are some storage tips that can save space. To learn more about storing jewellery in small spaces, click here. 
Invest in multiple compartment boxes or storage drawers. When storing jewellery, you need to store them separately. Having multiple compartments can help.
Use tissue and velvet covers for your precious metals. They are soft and will make sure your jewellery does not get a scratch.
Use jewellery dishes for your day to day items. It is quick and easy to find and it's organised.
If you have less space, use one box for all your similar jewellery (use this method for imitation jewellery).
9. Things To Avoid When Caring For Your Jewellery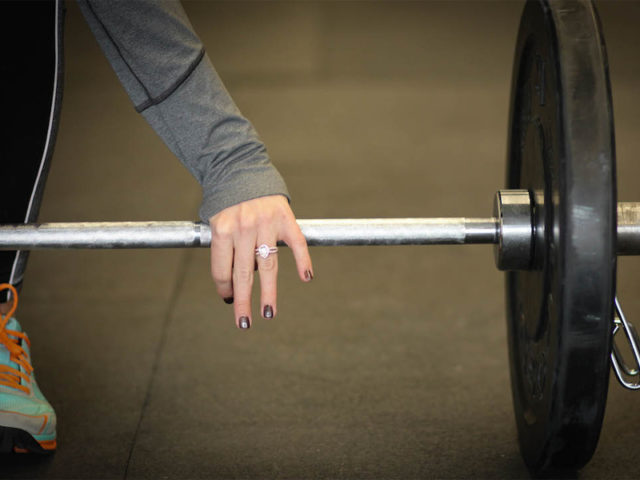 Avoid wearing jewellery made of precious metals during your gym sessions, swimming, showering or sunbathing.
Pearls and acids are a bad combination. Avoid direct contact with perfumes, hairspray, creams, moisturisers or excess water.
Do not use harsh chemicals or materials to clean any of your jewellery.
Store all your precious jewellery separately to avoid damage like chipping, scratches, fading of the colour.