Furniture is an integral part of every home. But antique furniture is like a dying art. Those pieces of furniture that were once the heart and soul of the home that they breathed life into fall into disuse the moment they are replaced by new trendy ones. What about the carbon footprint that is left behind due to wastage? That's where antique furniture makes its mark as a timeline piece of legacy while being a sustainable alternative at the same time.
In collaboration with The Channel 46, Meera Pyarelal, Founder of Temple Town, shares tips on building a sustainable brand for timeless furniture, her first milestone, and marketing and networking strategies for young entrepreneurs wanting to make a mark in this field.
1. What is your educational & professional background?
I have pursued a Master's in English Literature. Therefore, I have worked in the interior designing industry for 20 years. 
2. What prompted the idea for your venture, Temple Town?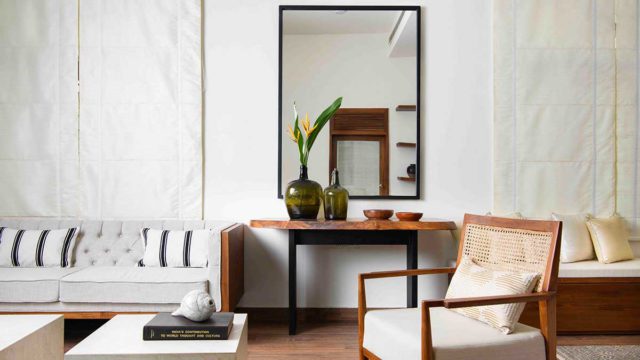 I discovered my love for interiors while doing up my own apartment way back in 1999. The need for quality furniture while doing up my apartment led me to give it a try. We set up a small unit in my husband's garage 20 years ago, giving wings to her creative side. After two decades of earning a name in the interior industry, I conceived my own brand — Temple Town — with the aim of designing and manufacturing sophisticated pieces of colonial furniture. The objective of the store is to preserve and promote traditional Indian designs and craftsmanship, which is slowly getting lost in the sands of time. 
I noticed that there was a dearth of quality antique furniture while designing my own home. I also observed a gap in the market in beautiful handmade Indian furniture for connoisseurs of refined luxury that is sourced responsibly. That piqued my interest and inspired me to try my hand at starting my own venture that would re-imagine and recreate furniture for modern Indian living, all the while holding on to Kerala's rich and colourful tradition of luxurious craftsmanship. I wanted to make up for the gap in the furniture industry.
I am especially fascinated by colonial furniture which is a creative collaboration between the east and the west and, hence, the only way to enjoy the best of both worlds. I want to reach out to those who want to create an heirloom, that they can pass on to the next generations. The idea behind Temple Town also stems from my ambition of making customisable furniture readily available to my customers – a single piece of furniture right up to an entire home or apartment. I wanted to celebrate everything Indian and traditional and, therefore, decided to create designs that are sustainable and yet global in appeal. In my opinion, quality and timeless furniture should be easily reusable for at least three generations of a family, as they have a soul beyond seasons and ever-changing fashion trends. This would also reduce the carbon imprint on the planet caused as a result of unnecessary wastage. That's how Temple Town was born.
3. Did you always know you wanted to work in this space?
Not really, everyone thought medicine would be the obvious career choice for me, as my Father is a Padma Shri award-winning surgeon; However, when I look back, it feels like destiny had other plans for me. I actually stumbled into the interiors while doing up my own space.
4. What was your first milestone & how did you get there?
My first milestone was doing up the home and interiors of my friend. They came to my place and liked the interiors of my home, after which they started recommending me to their family and friends.
5. How long did it take you to monetise?
It took around a year for me to monetise my entrepreneurial venture.
6. What kind of marketing strategies work best for you?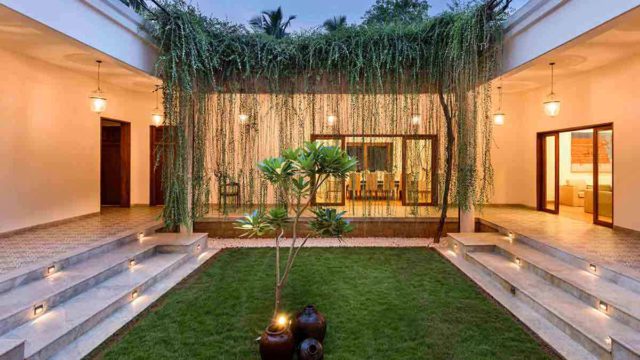 The world is going digital and we apply the same to my business as well. Social media has been a great saviour and honestly, the best platform to reach out to and connect with our target audience. Word of mouth is also very important.
7. Do you have any tips for an aspiring entrepreneur who wants to enter this space?
Don't hesitate to start small, take it step by step and keep working hard and keep moving forward. Realise that only 20% of your time will go into designing, the rest 80% will be in the execution of the design.
8. Are there any online or offline courses that you would recommend before entering this space?
There are online classes from the KLC School of Design, London and plenty of other offline courses in India. Personally, I have done an online course from a UK University, which helped me with the basics, but at the end of the day, it's your own eye for things that helps.
9. Which networking groups & showcasing events could help an aspirant meet the right people & generate work opportunities in this field?
It certainly helps when you can exhibit your work at Design Weeks in India, as it is also a great opportunity to meet other architects & interior designers. Also, one can be part of the business groups in the cities and towns where they've set up their venture as they also help you to network and be seen. For me, it was mostly through friends and family.
10. What are some investments one should be ready to make when entering the interior designing space?
A good office space with well-equipped systems, staff with good knowledge and skills, and the ability to delegate work will help in the long run. It's good to invest in people who can help you along the way.
Open up like never before and participate in conversations about beauty, entrepreneurship, mental health, menstrual & sexual health, and more. Desi women, join our community NOW!