Becoming a doctor is no mean joke. The field of medicine involves being closely associated with saving lives. Not just that, it is also important for doctors to reach out to people with correct information related to their field of specialisation to negate the tonnes of wrong information spread all over the media.
The Channel 46 has collaborated with Dr Vishakha Shivdasani, who specialises in reversing the symptoms of obesity, PCOS, type 2 diabetes, fatty liver, etc. by blending medicine and nutrition. She talks to you about her milestones, her thoughts behind posting educational content related to her profession, and how she approaches work. She also advises young professionals trying to make it big in the field of medicine.
1. What is your educational and professional background?
I'm a medical doctor. I've done my MBBS followed by a fellowship in Nutrition.
2. What prompted the idea for Dr Vee? Why did you choose Instagram as the platform?
Honestly, there was no strategy for this! My friends in medical college call me V. So I thought it was only apt for me to embrace that as my name and just prefix 'Dr' after I passed medical school. It's also much easier than having to remember and pronounce my full name. Especially for people from the west from where I get a significant percentage of my patients. I like the fact that Instagram allows way more opportunities for interaction, features and engagement than Facebook, YouTube or Twitter. 
3. When you create content on a complex subject like health & nutrition on Instagram, how do you ensure it's simplified enough so that it's easy to understand?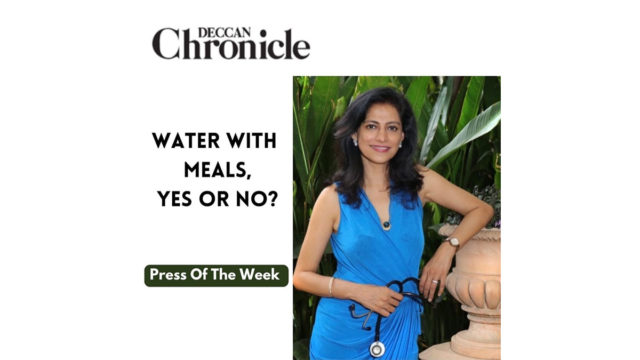 Frankly, the patients who see me at the clinic are fairly discerning. And if I were not to break it down as much as I do on social media and keep it more medical, they would still understand because they are very well-read. I am very clear though that I want to be able to help as many people as I possibly can. Irrespective of the part of the world or the socio-economic strata they hail from. For that, I would really have to break it down to be able to send a message home and make a difference. Initially, it was quite a struggle. But then I read a quote by Einstein 'If you can't explain it simply, you don't understand it well enough." That has stuck hard with me. In my head now, I first break it down like I'm explaining to a child. I build from there. That being said- certain things, especially medical can get very technical and have to be said as is. But I do my best:)
4. Do you have people flooding your Instagram DMs for medical advice? How do you deal with this?
Yes, absolutely I do. But, I have made it very clear and even put a disclaimer under my medical posts, mentioning that the content I put out is only and only to arm the common man with information and knowledge. It is NOT a substitute for medical advice. It is information that they can take to their healthcare provider who will prescribe specific treatments. So, I don't answer specifics or 'treat' people on Instagram ever.
5. Did you always know you wanted to work in this space?
While growing up, I always wanted to be a doctor, yes. The functional/lifestyle medicine bit happened only after several years of my practising as a physician and realising that there is so much more that can be done to help patients. I wanted to explore that option, even though it meant I had to go back to studying but I have to say, it's been worth every minute of the effort.
6. In a country where most women aren't yet aware of dealing with PCOS, how can we encourage them to approach experts to address their concerns?
For most women, PCOS is taboo because they associate it with being infertile and hence the inability to have children. This is so untrue. This also inhibits them from seeking medical help because of how society would then perceive them. The fact is that women with PCOS can almost always have a normal pregnancy and delivery. We need to drive this message home hard. I have and continue to work towards this end on my social media but it needs to be done on a much larger scale. Government intervention would be great for awareness, to begin with.
7. When you started out, what was the moment that felt big in terms of a milestone?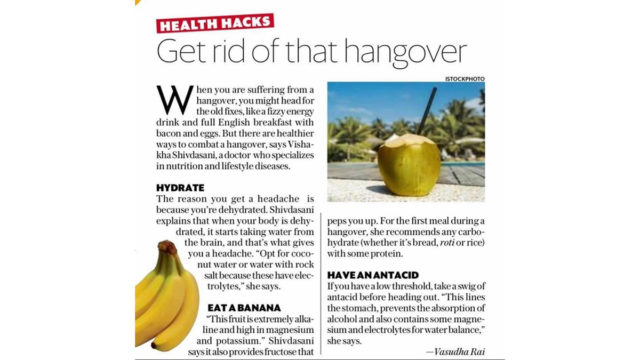 You know, I would love to say that a milestone moment was when I was first interviewed on national television or for a national newspaper and magazine, or featured in an international paper or when I got the Vogue Award or became a bestselling author. They were all great moments, don't get me wrong. But every single day at the clinic, reversing chronic diseases, getting patients off their insulin injections forever. Or helping a woman diagnosed with PCOS – who has been told she can never be able to conceive naturally or reversing obesity and heart disease. Those to me are everyday milestones that bring me unparalleled joy and keep me motivated for more. Everyone asks me why I work so hard, and why I push out so much content for free. It's for this reason. What I do changes lives. It totally doesn't feel like work and is worth every second if I can make a difference to someone somewhere even if I never ever get to see them.
8. What are some lessons in personal branding on social media as an expert?
Oh my God, I am the wrong person to be asked this question! I truly don't understand the meaning of branding. I'm told I'm a brand now, just by the sheer volume of calls we get at the clinic and from people who want to work with me in different capacities. Frankly, that was never the objective. I have only ever done on social media what felt most authentic to me and not what's 'trending'. So I guess, that's my learning and lesson – to be authentic, transparent and completely honest. People are smart. They will pick up on that vibe and will follow you. Just focus on good work. And do what you love. That is key.
9. What's your take on professionals now using Instagram to share information on sexual health, women's health, dental health, mental health, laws, and other expert-led subjects?
More power to all of them. In a country of almost one and a half billion people, there is scope for everyone to thrive. I hope they just put in more effort to post correct information because there is a sea of misinformation out there and the common man looks up to these professionals. It's our duty to guide them correctly.
Open up like never before and participate in conversations about beauty, entrepreneurship, mental health, menstrual & sexual health, and more. Desi women, join our community NOW!