Affordable fashion jewellery that resonates with the sensibilities of your target audience sounds like an exciting business idea. But it is easier said than done, considering how cluttered the marketplace already is. So, is there no scope for another fashion jewellery brand? There definitely is, if it knows how to identify the gaps in the market and come up with designs accordingly. And that's exactly what Tipsyfly, a new-age fashion jewellery brand, seeks to achieve.
In collaboration with The Channel 46, Aditi Motla, Aashna Sangani Parikh & Ashish Virwani, Co-Founders of Tipsyfly, share how they got started, their milestones, tips for aspiring entrepreneurs, and much more.
1. What are your educational and professional backgrounds?
Aditi has a background in jewellery manufacturing and designing, equipped with a degree from gemmology school. She returned to India to assist her father in the family business specialising in diamond and gold jewellery. She ran the product development department and travelled across the globe to gain inspiration not only about design but different manufacturing techniques as well.
Aashna, Aditi's sister, was inspired by the same family business background that they hail from – a background where discussing business ideas, marketing strategies and design concepts was common talk at the dinner table. Having graduated with a degree in Bachelor's in Arts and an LLB (Law) degree, Aashna joined her sister to Co-found Tipsyfly. And once she had one foot in the door, she realised how exciting and creative the world of entrepreneurship could be and never turned her back on it. With a keen eye for current trends and an understanding of the Tipsyfly customer, Aashna handles the marketing and content creation at Tipsyfly.
Ashish, with a background in finance, worked with financial institutions such as HSBC and Bloomberg LP.  He then went on to join his family business which is into the manufacturing of women's lingerie and men's innerwear. Having been a part of the family business culture, regular dinner table conversations were around supply chain management, manufacturing struggles, and new product ideas. He led the project to bring the innerwear brands online and set up the e-commerce platform for their brand. With a business degree and years of experience under him, he wanted an opportunity that could challenge him every day. And that's exactly what Tipsyfly does – throwing him a new curve ball daily. At Tipsyfly, Ashish handles all things Finance and Operations. 
Despite each of us holding different specialisations in the company, we believe in a team effort where every day is a new battle with each of us wearing multiple hats. But we love this business and what it stands for – providing aspirational yet affordable fashion jewellery for a community of strong women across India
2. What prompted the idea for Tipsyfly?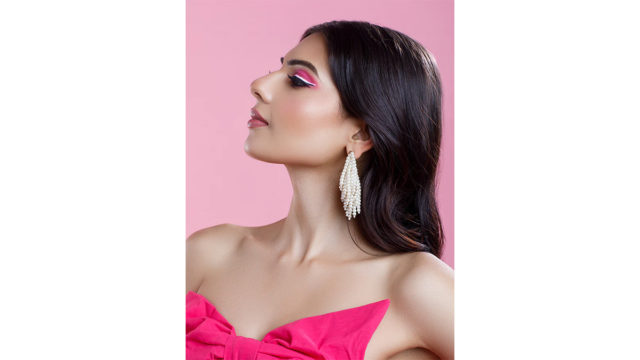 After having gained enough experience in the jewellery space, Aditi was keen to try and create products that could speak more to our generation – designs that could be worn more frequently and changed more frequently. These also needed to be affordable designs that one could aspire to buy without burning a hole in their pocket. This was not feasible in precious metals and stones like gold and diamond. Entering the fashion space allowed us to experiment with semi-precious metals and stones that still give quality products.
3. Did you always know you wanted to work in this space?
For Aditi, it's been a childhood dream to be in the jewellery space but she could never have predicted it would be fashion jewellery that inspired her. For Ashish and Aashna, it was definitely not a straight path to Tipsyfly having come respectively from Finance and Law backgrounds. However, once they got a taste of the entrepreneurial "start-up" phase of Tipsyfly, they can safely say that it's been a very fulfilling roller coaster ride so far.
4. What was your first milestone and how did you get there?
Reaching 100K on Instagram is definitely our first major milestone. Since we are an Instagram-born brand, this is something that we worked hard towards through all the content that we created. Persistently building our community and customer engagement was a difficult task, but very fulfilling.
We made a lot of mistakes along the way and learnt everything from scratch. From selling our very first product to setting up our website to meeting strangers who recognise the brand name Tipsyfly, every single step has been a milestone.
5. What are your tips for an aspiring entrepreneur who wants to enter this space?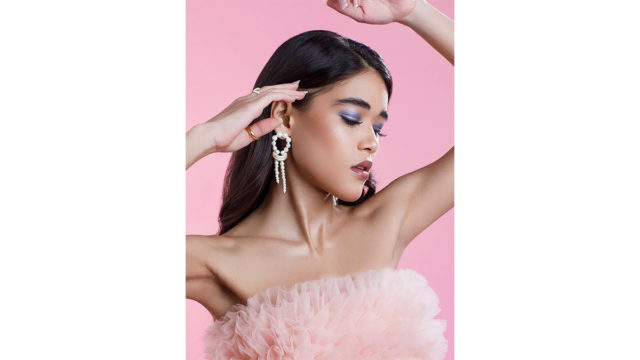 Go for it! Follow your passion and do something that you love, something you want to look forward to doing every day and night! Be prepared to sleep, eat, and bathe thinking about your brand.
Be prepared to pivot. The D2C space in India changes frequently and you need to be mentally prepared to change along with it.
Find the right team that shares your goals and vision that will help you grow. Ensure they are just as passionate as you are, and can take ownership of their job.
Whatever your product and service might be, know its strengths and USPs inside out, try to have a differentiating factor, and keep building on that.
6. What were the 3 best business/financial decisions you made?
One of the best decisions we've made is to grow slow and steady. It's a tough call to take because you seem to be in a constant race.
Secondly, being frugal in our finances has worked wonders for us. Cutting back on unnecessary expenses. This allowed us to break even quicker and then focus on growth.
Thirdly, we've understood that customer service cannot be ignored. We learned this the hard way, but eventually, it made a world of a difference to the overall experience we were able to provide to our customers.
7. How long did it take you to monetise your venture? What was the turning point?
We were profitable and EBITDA positive in two years' time. We had a turning point when we started focusing on our website sales over marketplaces, as we saw an increase in customer retention, brand recognition and repeat rates.
8. Are you looking for funding/have acquired investment/intend to bootstrap your business?
We are currently bootstrapped and have been from day one of running this business. We would be open to finding a partner/ investor that shares our vision for Tipsyfly.
9. Who are the key employees/vendors you need to secure to work in this space (the first 3 hires/vendor partnerships)?
Definitely a good Customer Care team, a good partnership for marketing and good manufacturers for seamless supply at the same quality standards for your brand.
10. How do you intend to scale up/expand your business in the next 5 years?
We plan to enter new jewellery categories that will allow us to dominate the fashion jewellery space.
We plan to enter the brick-and-mortar retail space, to allow consumers to touch and feel our products.
We also plan to increase our focus on the fashion marketplaces to cater to different markets as well.
Open up like never before and participate in conversations about beauty, entrepreneurship, mental health, menstrual & sexual health, and more. Desi women, join our community NOW!