Travelling, along with being a passion also comes with a heavy budget at times. Especially when travelling abroad there is a big question on the budget to be maintained. Exploring exotic places doesn't necessarily have to cost a large amount or burn a hole in your pocket. A few tips travellers should keep in mind are making a plan or Itinerary in advance, travel off season, pack smartly and do advance bookings.
There are various countries where one can travel from India without spending lakhs. The author of this article, Ekta Mohanani Kamra has compiled a list of 5 International destinations that every traveller on a budget can enjoy to the fullest without hurting their savings.
In collaboration with The Channel 46, Ekta Mohanani Kamra, Travel Enthusiast and Founder of Hop and Bop, discusses 5 international destinations that you should travel to when you're on budget.
1. Morocco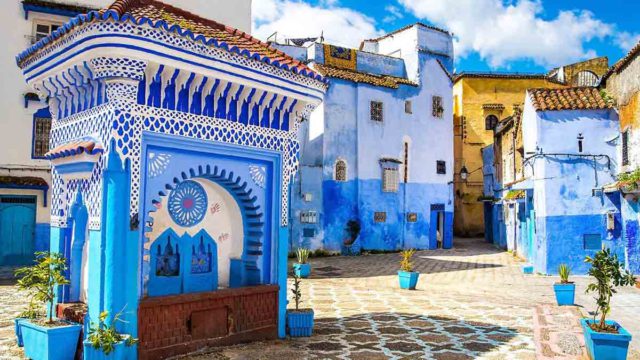 History, culture, spicy foods, gorgeous landscapes, and friendly locals characterise the spectacular country that's Morocco. Regardless of your interest, you'll find something which will make you fall in love with this country. It's a peaceful and safe country to travel in, which makes it increasingly popular amongst tourists. Morocco is crammed with interesting cities, each unique in its legacies, foods, and people. There's such a lot to discover throughout the country.
Best Time to Visit: April and May or September to November
Read: 5 Places You Must Visit Before You Turn 30
2. Vietnam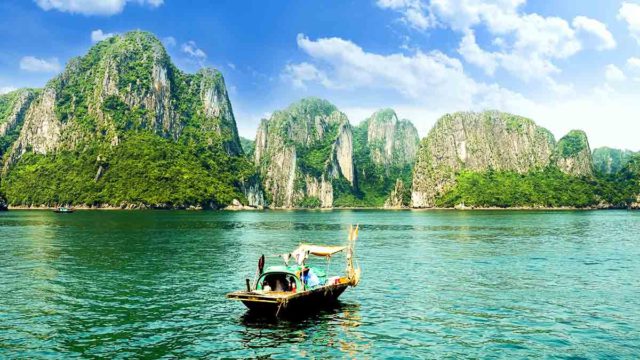 Vietnam may be a country that reveals itself only to the determined seeker. Located in Southeast Asia, you'll stumble upon numerous things in this gem of a country in a budget-friendly way. It nestles the most important cave of Asia, Halong Bay, islands, forests, religious places and more. The Marble Mountains and green paddy farms cobbled together to convince you to go to this place at least once. Referred to as the paradise of street food which includes traditional rice noodle soup, rice crepes and beef noodles, you cannot miss the floating markets which are a joy for the bargaining-shopper. Kayaking is a pleasant and very common mode of transport in Vietnam.
Best Time to Visit: February to April and August to October
3. Indonesia
Indonesia is a tourist magnet among avid travellers looking for an inexpensive adventure. Situated between the Indian and therefore the Pacific Oceans, it's the world's largest island country with untouched blue waters, beautiful marine life, and amazing corals. You can explore the ocean at beaches like Merah Beach, Batu Bolong and Tatawa islands and make your underwater dreams come true without having to travel to expensive places for a dive.
The wild side of this country, the Ubud Monkey Forest, may be a must-visit. Indonesia is all about beaches with massive rock formations, and a number of adventures like safari rides, diving, snorkelling, and temples. Indonesia is additionally one of the best international destinations for honeymooners for a romantic getaway and Bali has a number of romantic resort options.
Best Time to Visit: April to October
Read: 7 Holiday Destinations To Travel To With Your BFFs
4. Turkey
Bordered by eight countries and surrounded by three seas, Turkey's fascinating location merges with its' eastern charm. If you are a fan of historic places, Istanbul may be a delight. Also called 'The land beneath the half-moon', Turkey may be a country of many worlds with intriguing cultures, scintillating mosques and palaces, ancient cities and delicious food that leave you mesmerised!
Cappadocia, which has been formed after a series of eruptions offers horse rides and air balloon rides like adventures. The Kabak Bay may be a sea surrounded by valleys with jaw-dropping views of the Mediterranean Sea while the Butterfly Valley is a must-visit. The Grand Bazaar is for all your shopping indulgences – trinkets, memorabilia, et al. The country is a place with impressive landscapes and mystical valleys, steep cliffs and hills covered in pine trees & herbs.
Best Time to Visit: June to September
5. Sri Lanka
With mesmeric beaches, quaint locations, significant monuments, hill stations, bustling cities and scrumptious seafood with places that'll serve you with peace and chaos. If you would like city life, then Colombo and Negombo are the simplest choices. If the weather is pleasant, visit the tea plantations, and waterfalls like Nuwara, Eliya and Kandy that will leave you captivated. Positioned on the Indian Ocean, it flaunts one of the best shorelines and seafood for a gastronomic meal while you appreciate nature.
Best Time to Visit: December to April
Open up like never before and participate in conversations about beauty, entrepreneurship, mental health, menstrual & sexual health, and more. Desi women, join our community NOW!