Women have long been made to feel guilty and ashamed in everyday circumstances. Almost every facet of our way of life is geared for us to either overthink or underplay. Society has a way of making us feel that everything we do is wrong, from being too pushy to being too kind. Ye mat karo, wo mat karo.
We live in a society that constantly dictates terms to women about kya sahi aur kya galat behaviour hai. To punish us if we don't adhere to their rigid and arbitrary norms, our society has created these extraterrestrial codes of conduct for women. As if living up to cultural ideals of an "ideal" woman was the only goal in life for women because "log kya kahenge."
Here are just 15 examples of the things that women should never feel ashamed of after getting married.
1. Getting A Job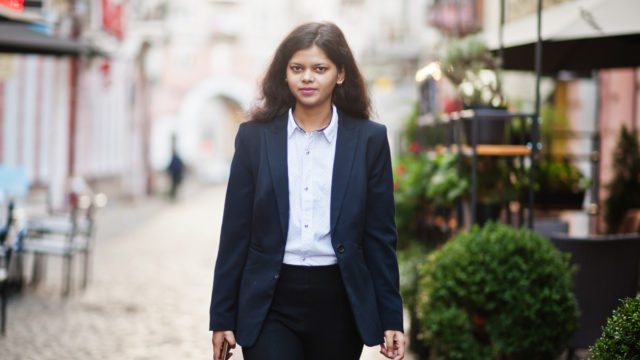 Greetings from the upside down. But instead of demogorgons, it's your sasural. If women prioritise their career over 'womanly' home responsibilities, she is judged for not caring for her family. That she is selfish. According to them, women's primary objective in life should be to get married, manage the home, and look after children. People will also look down on career-driven, single women. You see? For women in our world, marriage, having children, and domestic life are everything.
2. Earning More
God forbid if she does! By giving up her dreams and aspirations, a woman should support her husband. She must, at all costs, other than accept a lesser position in her work because it is her responsibility to stroke the weak male ego.
Read: 10 Signs Of A Healthy Relationship
3. Putting Career Over Kids
It seems like women are expected to give up their careers at any cost. If not for their partner, then for their children's sake. Who will raise the children, after all? A man can't be expected to do that, for sure. The amusing thing is that women miraculously inherit this unspoken obligation without much debate. The woman is made to feel extremely guilty when she resumes her career after having children.
4. Not Wanting Kids
Why does society make it mandatory for married couples to have children? A couple must endure all kinds of enquiries about their family planning shortly after being married. All of a sudden, everyone is curious about their sex lives. What if the couple isn't even interested in having a child? Again, that's not a choice if you want peace from people.
5. Clothes They Wear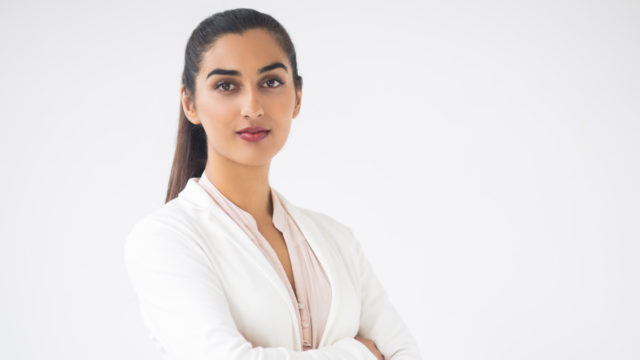 Now, that's always a raging debate the moment you step into your teenage years. And it may intensify after you get married. While some say, "Shaadi ke baad pati allow karein toh pehan lena", others believe that women wearing clothes that are unacceptable for a pativrata naari do so to entice other men. Why would they ever dress up for themselves? If she is teased, and harassed it must have been her fault because you've called it upon yourself. Wear a kurti, crop top or hijab, it doesn't matter, if a man decides to be creepy with you it's not his fault, you're asking for it, right? 
6. Not Wanting To Marry After Divorce
Even after sacrificing everything for her children, women are still considered to be less than equipped for raising them all by themselves. She needs that mixture of honour and reputation, which can only be obtained if she has a husband. "Akeli kaise sab sambhal payegi, beta" will always hover over her, if she decides not to get married after having children.
Read: 10 Signs Of A Toxic Relationship (& How You Can Fix It)
7. Deciding To Remarry
Yes, the double standards! There are guffaws if she decides against getting remarried and then there are sniggers at her wanting to get married again. The vicious gossip and smirks thrown at you if you have decided to leave the past behind and have another man in your life is expecting to become a part of your life. 
8. Having A Male Friend
Suna to hoga na "ek ladka aur ek ladki kabhi dost nahi ho sakte". This is not just a dialogue from the cult movie Kuchh Kuchh Hota Hai, it embodies the thought process of the society we live in. Why do we need to ruin beautiful friendships? Why do people sexualize this bond? Women can be married and still have male friends. It's time people stop making this a big deal.
9. Wanting A Divorce
"Beta, thoda compromise kar lo". The public is always open to offering unsolicited advice and gyaan on the adjustments that women need to make for a happy, long-term marriage. As if the responsibility to make a marriage last is not the responsibility of the husband too. Divorce for mental sanity is not on the list since it is frowned upon, particularly for women. Simply suck down your misery in solitude and learn to tolerate suffering, and that too with a smile on your face.
10. Not Pushing Out A Baby Within A Few Months
Sex before marriage? Tauba tauba. An Indian woman would never even consider having sex before getting married. Her purity is a holy entity. She is required to remain a virgin until she marries the man her parents have chosen for her. The same individual would deflower her, and she shouldn't forbid her spouse from having sex after they get married because sex has suddenly become significant. So much so that she is expected to push out a baby within a few months of getting married. Otherwise, society will not refrain from putting a huge question mark on her fertility. 
11. Not Wanting To Do Household Chores
Imagine this Indian household. The daughter picks up the plates and is cleaning the table while the son idles on the sofa and watches TV. Got it, right? Har ghar ki kahani. Almost all, if not all. It is quite unsettling to think how the thought that household chores are solely the wife's job is subconsciously ingrained in her mind right from childhood. Not because they need to be independent but rather because they will eventually become wives. And the daughters will eventually become unpaid servants. In sharp contrast, sons are not taught any of this.
12. Having Strong Opinions
A woman with strong opinions is viewed as being aggressive. She is tagged as being excessively brazen, rude, and not at all ladylike. Since sexism permeates our society, if you had genuine opinions, people would disregard them and disregard you. In all honesty, guys would still prefer dealing with your direct male subordinate, even if you are the reporting manager.
13. Not Wanting To Have Sex At Times
How women are still struggling in India to make marital rape a crime is extremely upsetting. Because the husband legally owns his wife's body and is free to do as he pleases, when he pleases. The society holds that the concept of consent does not exist in marriages. A woman's moral obligation to her husband after marriage is to have sex with him, which was once completely prohibited for her. Whether she wants to or not, she should give it to his whims and fancies every time.
14. Not Being Physically "Perfect"
In our culture, marriage is the centre of everything. For a man to honour you with the distinction of being his wife, you must be stunning and the ideal size and shape. You need to be a trophy wife, an object that he can flaunt as his conquered treasure. The marriage certificate serves as a stamp of relevance for women in modern society. And, oh, let's not even get to the obsession for fair complexion.
15. Drinking
Maryada kahan hai? The gender narrative that believes males to be superior beings defines our dos and don'ts. Men can drink because "men will be men", but virtuous women have to refrain from doing so since it violates their sense of modesty. One had unlimited freedom on earth simply by being a male. If you're a lady, what then? You'd better get in the kitchen and start cooking.
The list is endless and just as ridiculous and messy. Although things have been better in the last few years. These things are still a reality for most women. So, #BeALittleMore educated and educate others as well. Women are so much more than their husbands and kids. It's time society stops thrusting its self-proclaimed rights and wrongs on us to curb our growth.
Open up like never before and participate in conversations about beauty, entrepreneurship, mental health, menstrual & sexual health, and more. Desi women, join our community NOW!