Remember Dil Dhadakne Do's kickass dialogue, "Tumne Ayesha ko allow kiya? Aur usse tumhari permission ki zarurat kyun hai?". A seeti-maro dialogue from this fun film is a reflection of Indian society. Here, people think that husbands "allowing" their wives to live their own life the way they want to, chase their dreams, build careers is progressive. As Farhan Akhtar's character perfectly puts it, "Jab tum kisi ko allow karte ho, tum apne aap ko ek authority, ek control ki position mein daalte ho. Aur yeh barabari nahi hui".
To teach your kids gender equality is to accept and implement this very idea. For women to be able to make their own decisions is the core need of a progressive world. With the pati parmeshwar trope where all decisions are at the hands of the male in the family, we simply adapt to patriarchal misogyny, pushing women's rights further back. It is also about the countless, thoughtless actions that undermine a woman's position in society, while catering to a man's superiority complex. This is what TC46 is shedding light on today.
Real Women Answer Back To Patriarchal Superiority Complex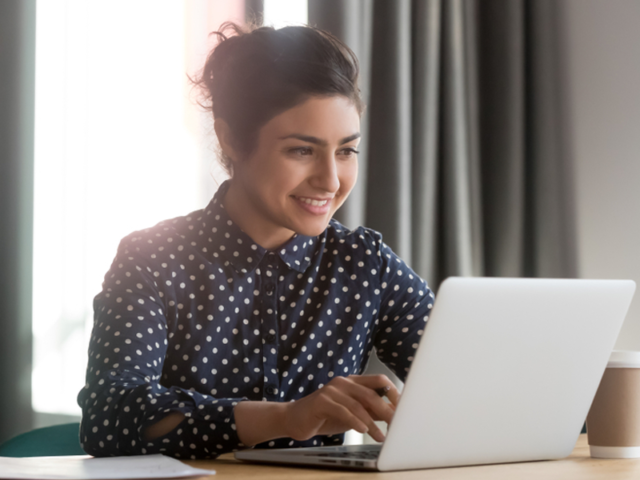 TC46 put out a post on Instagram here saying, "When someone says: You're so lucky your husband allows you to work after marriage." And received a ton of comments where women shared their thoughts on this gender superiority complex. Here are 15 women giving it back to these patriarchal tropes.
"Yes, he is also lucky because I also allow him to work (conditions apply for him too)!" – Kunda*
"Because a wife should always ask her husband for permission to do, well, anything, right? Gone are those days mister, it ain't the 1800s anymore. I do as I please and my husband can do what he deems fit." – Vibha*
"Equal rights – I think that sums this very topic up perfectly. No need for permissions. Just like I never asked my parents which step I should take in my career, I never needed to with my husband." – Mridula*
"Your husband can't make these decisions for you. Simple. You can discuss, converse, get opinions and share thoughts. But that's it. Both the husband and wife can't fill in for each other. It has to be that person's decision, no matter what." – Shikha*
"It's her choice. Period." – Manisha*
"He can support me but can't permit me to do or not do anything. I have my own rights and I intend on using them. Unlike previous generations, women no longer go "Aji sunte ho" everytime there's a decision to make." – Keya*
"Haan, and I will get his permission every time I have to pee, eat, sleep or step out of the house. What BS is this! Agar school wali permission slips and hall passes wali duniya hi chahiye the toh mein teacher ban jaati." – Neeti*
"Nope. The answer is no. And ladies, get this sorted BEFORE you marry the man. A simple question like this can give you a clear answer – whether he is a misogynist or not. There's no sugarcoating it. See the red flag and run!!" – Maalti*
"Just watch Dil Dhadakne Do, Farhan Akhtar explains it perfectly why no wife should ever need to ask her husband for permission to do anything." – Kavita*
"Women are running multi-billion dollar businesses. We ain't got the time or need to ask permission from anyone for anything, we are busy being successful!" – Vandana*
"My parents proudly raised me equal to my brother. There never was and never will be a divide. And my husband knows, understands and appreciates this very well. I never had to ask for his permission while we were dating and now that we are married, it continues to be the same." – Rukmini*
"I am not born to do household chores. I have my dreams and ambitions. And I have put in years of effort to build this career which I am not giving up for anyone." – Meenakshi*
"I will just say toodles and get out of such a toxic marriage. Imagine getting permission from an equal! Like who gave him the authority to issue it in the first place?" – Ziya*
"Though this doesn't seem plausible for me, I know that such men do exist. And women who oppress other women too. The best we can do is educate women about their rights so that they can fight their own battles. SMH." – Noori*
"As if! Stop putting restrictions on married women. You married her, didn't bring her on board as a secretary or assistant. Just put this rusty old attitude to rest and get with the world." – Shweta*
A man can only dictate what a woman can and can't do if he feels like he has the right to do so. It's an equal world out there and women need to understand this fact. Start treating your kids equally no matter the gender and they will imbibe this teaching for life. Change begins with you and there's no summit a woman can surmount.
Disclaimer: Please note that the responses have been translated and edited for clarity. Names have been changed to respect privacy.
Do you have a story to share or an experience you would like to highlight on TC46? Connect with us on Instagram today!