International Women's Day is celebrated on the 8th of March of every year all over the world. It is a mark of support and respect for women's equality in every sense of the term—economic, social, cultural, political and professional. It recognises and celebrates the sacrifices made by women to ensure their upliftment through dedication and perseverance. Apart from recognising their contributions, the day also seeks to raise awareness about the innumerable biases stacked against women even in this day and age.
Today, let's take a moment to understand the history, significance, and origin of women's day. We've also captured some fun facts and celebration ideas for Women's Day.
International Women's Day History & Significance
The Charter of the United Nations was the first international agreement to recognise the principle of equality among men and women. However, it was not before 8th March of 1975 that the UN decided to act upon this notion and celebrate the day as International Women's Day. The General Assembly adopted a resolution that decided to commemorate every day of every year for Women's Rights and International Peace, as per their historical and national traditions. Thereafter, Women's Day started being celebrated globally as a holiday by the member states of the UN to spread awareness about women's rights to equality and peace. The sole objectives were to applaud their persistent efforts to fight for their equality and also make an effort to create the right opportunities that encourage women's empowerment. This is the Women's Day significance and International Women's Day history. 
4 Interesting International Women's Day Facts
International Women's Day is also known as United Nations (UN) Day for Women's Rights and International Peace.
Unofficially, the first International Women's Day was held on 19th March 1911. It was only in 1913 that the date was changed to 8th March.
One of the most interesting International Women's Day facts is that the logo for the day is a female gender symbol in purple, encircled by an arrow in a loop in the same colour.
This year, 2023, the theme for Women's Day is DigitALL: Innovation and technology for gender equality.
6 Thoughtful Women's Day Celebration Ideas
1. Open Yourself To The World Of Knowledge On Women's Issues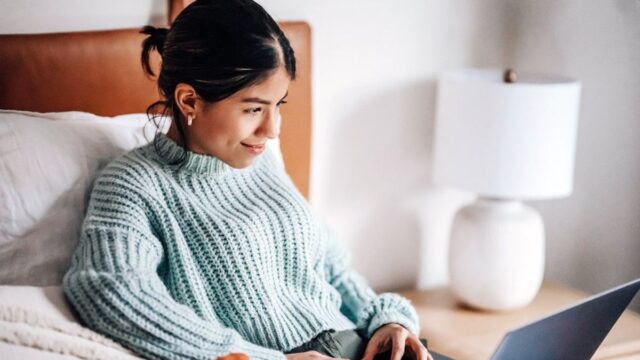 Read novels and autobiographies written by women and about women on their journey towards their equality, the struggles that they face along the way, and how they overcame them. Watch documentaries about women's rights. Not just that, get onboard with podcasts, the newest digital platform grabbing eyeballs, about challenges plaguing women across the world that are impeding them from exploring their potential. One of those Women's Day celebration ideas that are not just fun but also encourages you to learn and rattle your brain.
2. Get Involved With An NGO
The best way you can contribute to the cause of women's equality is by getting into the grind and actively making an effort to bring about a positive change. One of the ways to go about this is by working closely with a reliable NGO that is involved in fields related to women's upliftment—education and employment of girls and women, rescuing them from sex trafficking, among others.
3. Donate Towards The Cause
If you are not able to work with an NGO actively, you can consider contributing financially towards the cause. That way, you can expect to still make a meaningful and sincere impact. Donate to a local NGO that you know works genuinely towards women's concerns or to a global forum that is involved in working with women who are the prey of human rights violations and oppression. 
4. Watch Movies On Loop—Movies On Women & By Women
The day isn't just about delving deep into ensuring further progress of women towards equality in the real sense of the term. It is also a day to celebrate how far women have come from where we were even a few decades back; to recognise the positive, see the brighter side of life, and be thankful for it. So, let your hair down and watch movies like Thappad, Mardaani, Gunjan Saxena, Raazi, Neerja, Mary Kom, and Pink, just to name a few. And there, you just got a meaningful idea for International Women's Day celebration.
5. Dance Away The Blues
Yet another way to really make the most of the day on a light note is to dance to peppy numbers that are all about celebrating womanhood. Put on your dancing shoes and groove to pop music that is simply off the charts like Who Runs The World (Girls), Womaniya from the movie Gangs Of Wasseypur, and a host of others that you can think of. So, make a playlist girl for the Women's Day celebration and sway those hips till you can no more! One of the best Women's Day celebration ideas, don't you think?
6. Organise A Sports Day Or Competition At Work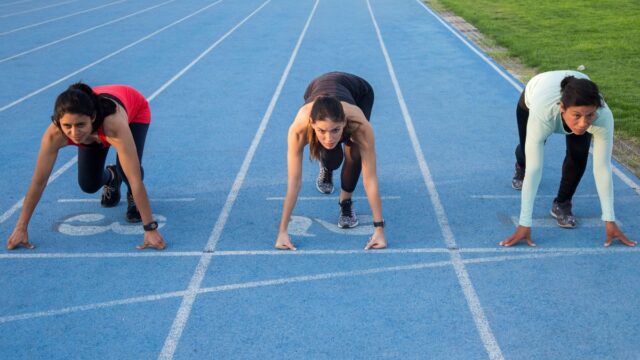 Looking for Women's Day celebration ideas in the office? Since 8th March is on a weekday this year, you could host an International Women's Day celebration the previous or the following weekend. If booking a venue for a sports event isn't possible, organise it right at your workspace or even online, if you're working from home or working on a hybrid mode. A music competition, a dance competition, or a talent hunt show, anything works. Tie up with a relevant NGO, contribute the prize money to it, and feel fulfilled for your effort towards Women's day celebration ideas in the office.
International Women's Day is celebrated on 8th March every year, just for a day. However, the cause of women's empowerment needs far more than that. It deserves a dedicated effort from all of us, both women and men, to make the objectives of commemorating the day a reality. It requires sustained efforts throughout the year, for years on end, to put an end to the oppression, subordination, and torture that an extensive population of women around the world are subjected to. So, let's join hands together and make a difference in whatever way we can and make the cause of women's equality and empowerment a reality. Soon.
Open up like never before and participate in conversations about beauty, entrepreneurship, mental health, menstrual & sexual health, and more. Desi women, join our community NOW!