Reading is often advocated as one of the best things you could do for yourself. It opens up a whole other world inside your mind. Lekin, the prospect of reading thick books makes you go umm…then we've got just the thing for you. 
Whether you're a literature enthusiast with a taste for concise and well-told stories or you've got your hands full of workload and cannot spare more than a few minutes a day, short stories are indeed an experience. Here's a list of short stories by famous authors that you must add to your reading list today. Sit in your aram dayak kursi and let's get started. 
1. Anton Chekhov: The Student
Anton's best short stories book always has this one thing at its centre – epiphany. The epiphany, a sudden realisation or enlightening moment usually experienced by one of the story's characters, mainly the protagonist, is a crucial device in many of Chekhov's short stories. The epiphany resembles a narrative twist or revelation that occurs at the end of a more conventional short tale in many ways.
One of Chekhov's famous English short stories, "The Student," revolves around a young seminarian returning home on a Good Friday. The talk goes to the Gospels because it is Easter and he encounters two women—a mother and her daughter who have both been widowed—and joins them around their fire. When the student starts giving them the account of Peter denying Jesus, it brings back traumatic emotions in both the women.
2. Munshi Premchand: Namak Ka Daroga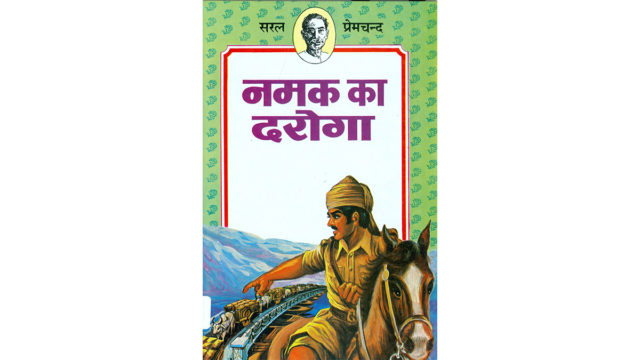 Premchand's stories are timeless and very few authors achieve greatness of his likeness. The name of the story translates into salt inspector. The same is the main protagonist of the story. He faces endless challenges while he is on duty because of his honest nature. The morals the story teaches are still very relevant. If you want a quick and crisp read, this is one of the best short stories out there.
3. Rabindranath Tagore: Swami Ka Pata
A man of numerous skills, Rabindranath Tagore. He was well-known for his title "Gurudev". He was a painter, novelist, philosopher, and advocate for education. He achieved early literary success in Bengal and is well-recognised throughout the world for his novels, essays, short tales, travel diaries, plays, and countless songs. Short stories are highly recognised among his prose. He began writing short stories in 1877, at the age of just six, with Bikharini (The Beggar Women). His autobiography is one of the best short novels to read.
This short story by Rabindranath Tagore depicts how time heals the worst wounds. It revolves around a woman who has lost her husband and is trying to win him back. Did she manage to win her husband back? You must read this one in order to know the answer.
4. Virginia Woolf: A Haunted House
Woolf developed her own "modernist" voice in the groundbreaking best short stories book she wrote between the years of 1917 and 1921. Along with that, she is also known for her expert commentary on other literary genres and styles.
This two-page narrative serves as a decent illustration. In the story, a woman is seen residing in a home that appears to be haunted by a ghostly pair. In a short vignette of about 600 words, Woolf offers a modernist, stream-of-consciousness twist on the traditional ghost story. The story that emerges is less frightening than it is poignant, and it has as much romance as horror.
5. Munshi Premchand: Bandh Darwaza
Munshi Premchand ke bina short stories by famous authors list remains adhura. He was a simple man, and his writings reflect this reality. He has penned the best Hindi short story books ever. Each of his stories is just as engrossing today as it was then, and they all serve as a clear reflection of the social norms of his times. In the seventh or eighth grade, you must have read a handful of these in your Hindi textbooks. Therefore, we decided that it would be a good idea to transport you to those times.
Premchand has expertly portrayed a young child's actions in different settings. It is a beautifully described event that allows us to sense the immense happiness and joy of a child's reaction.
6. Franz Kafka: Before The Law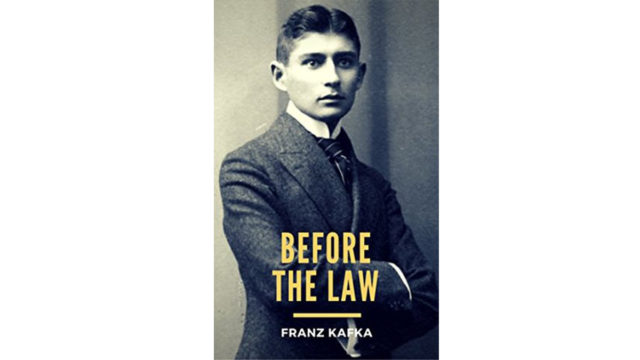 Franz Kafka, a German-language Bohemian author who is now Czech, wrote this very little story. The meaning of "Before the Law" has been the subject of several critical interpretations and debates. A man approaches a doorman and requests entrance to "the law." The doorman informs him that he is unable to accept him but that it might be feasible for him to do so in the future. Insofar as anything else, the fable is Kafkaesque in its hilarious absurdism and portrayal of the futility of human endeavour, albeit we won't reveal what occurs next. The tale is frequently seen as a religious tale.
7. Swami Vivekanand: Dar
Who doesn't know about Swami Vivekanand? He's a household name for the majority of us. From school to college, his stories are taught as part of the curriculum to students of all ages. On January 12, 1863, Narendra Nath Datta, son of Vishwanath Datta and Bhuvaneshwari Devi, was born in Kolkata. By the time he passed away on July 4, 1902, at the Belur Mutt, he had started a revolution that is still felt today all over the world. He has served as a platform for his Guru's teachings for more than a century, inspiring young people all around the world.
Dar is a short motivational story penned by Swami that delivers the message to the world that everyone should face their fears head-on instead of escaping from them. 
8. Ernest Hemingway: Cat In The Rain
Hemingway wrote "Cat in the Rain" for his wife Hadley while they were living in Paris, and it was included in his early 1925 book, In Our Time. He claimed that they were too impoverished for her to get a cat. He has written several famous English short stories.
A specific incident is said to have inspired "Cat in the Rain" in 1923, when Hadley became friends with a stray kitten while staying at the residence of renowned cat-lover Ezra Pound in Rapallo, Italy. The story begins with a woman in a hotel trying to save a cat from the storm outside. However, it also explores deeper longings.
9. Jorge Luis Borges: The Lottery In Babylon
One of the greatest short story authors of the 20th century: Jorge Luis Borges. Many of his timeless stories are only a few pages long. His 1941 story "The Lottery in Babylon" is one of his most "Kafkaesque" works and one of the best short story books in English. The Lottery in Babylon captures the sense of futility that Borges was feeling at the time he wrote the story, which he experienced while working an unfulfilling job restocking the library shelves.
We are told of a lottery in the (fictional) nation of Babylon, which becomes compulsory, and offers both rewards and punishments to its lucky (or unlucky) participants. Despite being scathing and hilarious, Borges' narrative nevertheless explores the awful realities of authoritarian governments.
10. Saki: The Lumber Room
A missing link between Wilde and Wodehouse, Saki—real name Hector Hugh Munro—is one of the wittiest short story authors in English. But his worth is still lacking.
A naughty boy named Nicholas tries to outwit his aunt in order to obtain entrance to the lumber room, which is full of hidden riches and oddities, in the classic short story "The Lumber Room". It is a story about a child who is too smart for adults. The novel also explores the nature of obedience and how adults' constrained perspectives contrast with children's more wide and more imaginative ones.
Grab a cup of chai and kaho tension bye bye. #BeALittleMore for yourself and dive into the world of these amazing stories. Which story are you picking up next?
Open up like never before and participate in conversations about beauty, entrepreneurship, mental health, menstrual & sexual health, and more. Desi women, join our community NOW!