Beer is for all seasons and times of the day. Come summer, monsoon, autumn, spring, or morning, afternoon, evening, or night – there's no time when you can refuse a mug of beer, chilled to the core. And then there's beer to appeal to every taste bud – stout for those who cannot have enough of the aroma of coffee, larger for those who love it bitter, and those on the other extreme who love a dash of fruit in it. So, get over the pre-conceived notion of only gin and wine being a woman's drink and say cheers to this invigorating brew. While you do so, dig your hands deep into some delicious desi food that brings out the best flavours out of each other.
The Channel 46 caught up with the Directors of The Flying Machine, Manish Sharma & Yogesh Sharma, for a list of the most popular types of beers and a few yummy appetisers that you can pair your drink with.
6 Popular Types Of Beer For You To Differentiate Between Them
1. Lager: ABV 5.5%
Crisp, clean, refreshing, light gold with a creamy, long-lasting white head. Crisp and bitter, with a medium dry finish. Medium-light body with high carbonation. It is refreshing and thirst-quenching.
2. Belgian Wit: ABV 5.0%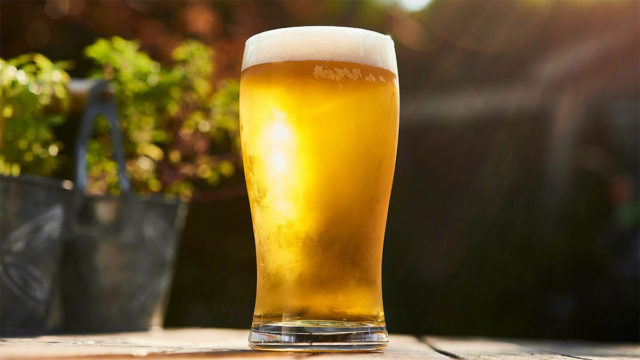 Refreshing, tasty, moderate-strength wheat-based ale. Having a pleasant sweetness and a zesty, orange citrusy fruitiness. Refreshingly crispy with a dry finish.
3. Pale Ale: ABV 6.0%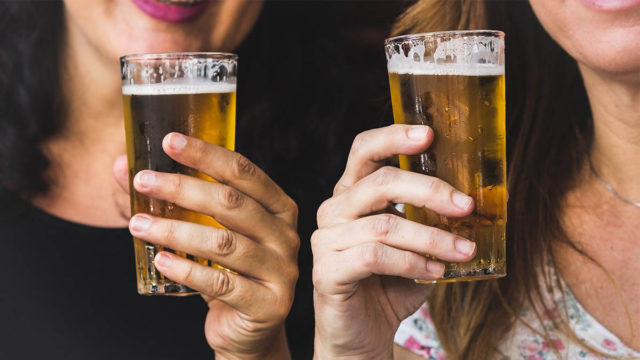 An ale hopped with a single American hop cascade. Gives an aroma of resin, flowerish with a slightly citrus note.
4. Blueberry Ale: ABV 5.5%
A harmonious marriage of fruit and beer, Blueberry Ale is the perfect blend of blueberries and refreshing ale. Blueberry fruits are added during fermentation, which leads to a subtle fruitiness and a slightly purple cast.
5. Brown Ale: ABV 6%
American brown ale, amber dark in colour, bitter and creamy brewed with five different malts and single-hopped.
6. Stout: ABV 6%
Dark as midnight with a thick tan head. The mouth will be filled with a rich velvety sensation of chocolate and coffee and a delightfully roasted finish. And give you a slight warming sensation in the back of your tongue. In short, it's delicious.
Read: 3 Gin Cocktail Recipes From Top Restaurant Mixologists In Mumbai
8 Appetisers That Taste Like A Bomb Along With Beer
1. Anna-Style Chicken Tacos
These tacos are super delicious and are full of flavoured chicken loaded with spices and toppings. The taste of juicy chicken with the flavour of spices will leave you craving more and licking your fingers.
2. Anna Style Paneer Tacos
These are perfect for a paneer lover and a vegetarian as well. The cheesy paneer with added toppings, spices and seasoning in the tacos is just so yummy that you can't stop yourself from munching on it.
3. Beetroot Peanut Butter Cutlet
This mix of flavours of different ingredients seems weird but is so delicious that it gives a blast of flavour in your mouth. Wanna have fun with your friends? Try these cutlets and let them guess the flavours and ingredients.
Read: 5 Rum Cocktail Recipes From Top Restaurant Mixologists In Mumbai & Goa
4. NYC Fish Fingers
They are so wonderfully golden and crispy. Whitefish that have been breaded and cooked in the oven using a special technique to make them extremely crispy on the exterior and soft on the inside also come with the added benefit of being breaded without making a mess.
5. Chicken Strips
One of the greatest entrées or snacks for any home party might be chicken strips. With this dish, chicken breasts are sliced into thin strips, covered in flour and bread crumbs, and then baked or fried. On the interior, the chicken is soft, and the exterior is quite crispy.
6. Malaysian Chicken Satay
Rejoice, satay lovers! This is the stuff that fantasies about food are made of. chicken cooked in a fantastic Satay Peanut Sauce after being marinated in a real handmade Satay Seasoning. According to legend, Malaysian satay, which has the richest, most complex flavours, is the king of all satays. stronger satay spice than Thai and Indonesian, less peanutty and coconutty.
7. Tandoori Adrak Ki Mutton Chap
We all have had the tandoori chaap but this is something beyond that. This has a special flavour of ginger in the mutton which is cooked in tandoor and added sauces and spices. This unique flavouring is a must-try one as it's extremely delicious.
8. Devil's Chicken Wings
The Devil Wings are ideal as an appetiser or a meal because of their golden, fiery, and spicy crumb coating. You'll keep going back for more if you serve it with your preferred ranch or blue cheese dipping sauce.
Open up like never before and participate in conversations about beauty, entrepreneurship, mental health, menstrual & sexual health, and more. Desi women, join our community NOW!