Who doesn't like to get their hands on some sweat munchies? At least every few days if not every now and then. Next comes Aunt Flo and you cannot help but thoosofy all the yummy goodies that you can lay your hands on – chocolates, cakes, and all the junk sacks. And then you gain weight in leaps and bounds, and cannot help but stress over it. But, think about this. How about some gluten and sugar-free sweet bites to help you with your hunger pangs and sweet cravings without you gaining weight? What's more, they have an overall benefit on your health.
The Channel 46 has collaborated with Akshay Sandu, Co-Founder of The Conscious Baker, to share with you 7 sweet delights that are a burst of flavours in your mouth as much as they are good for your health. 
1. Flourless Chocolate Cake
Makes one 7'' cake
Ingredients
150g 70% dark chocolate
100 g salted butter at room temperature
135 g erythritol
1 tsp instant coffee
1 tsp vanilla
130 g eggs
36 g Dutch-process cocoa
Method
Preheat the oven to 160°C. Grease a 7" cake pan.
Put the chocolate, coffee and butter in a plastic bowl, and microwave until the butter and chocolate is melted. Mix well.
Beat the erythritol, eggs and vanilla until smooth. Add the cocoa powder, and just mix to combine lightly. Add the chocolate mix and fold lightly.
Pour the batter into the prepared pan and place on a tray. Put the tray into the oven and pour 4 cups of water into the tray and Bake the cake for 20 minutes.
Remove it from the oven, and cool it in the pan for 5 minutes.
Let come to room temperature before cooling in the fridge for a few hours.
Run a knife on the sides of the tin and remould the cake carefully. Garnish with chocolate flakes.
2. Almond Cranberry Granola
Makes about 700 g
Ingredients
320 g rolled oats (use certified gluten-free oats for gluten-free granola)
30 g sunflower seeds
30 g pumpkin seeds
30 g melon seeds
80 g sliced almonds
30 g sliced coconut
3 g sea salt
5 g ground cinnamon
120 g olive oil
120 g date syrup or honey
1 teaspoon vanilla
60 g dried cranberries
Method
Preheat the oven to 150° C. line a tray with a silicon mat.
In a large bowl, add the oats, nuts and/or seeds, salt and cinnamon. Stir to mix.
Mix the oil, date syrup and/or honey and vanilla well in another bowl. Pour it into the nut and oat mixture. Mix well, until every oat and nut is lightly coated. Pour the granola onto the lined tray and spread it roughly.
Bake until lightly golden, about 45 minutes, stirring every 15 minutes.
Add the cranberry as soon as the granola is out of the oven and mix. Let the granola cool completely, undisturbed. Transfer to an airtight container immediately.
Store the granola in an airtight container at room temperature for 1 to 2 weeks, or in a sealed freezer bag in the freezer for up to 3 months. The dried fruit can freeze solid, so let it warm to room temperature for 5 to 10 minutes before serving.
3. Chocolate Fondant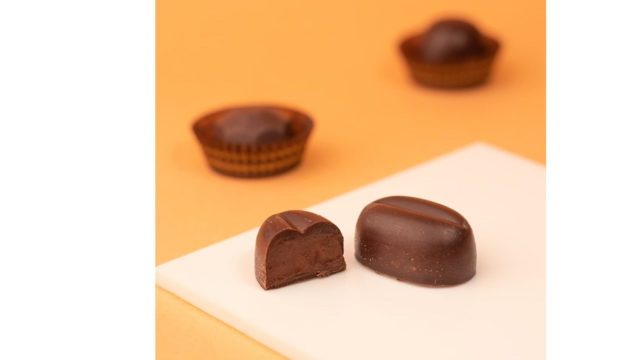 Make 4 servings
Ingredients
100 g salted butter
150 g 70% dark chocolate
100 g eggs
40 g egg yolks
50 g erythritol
20 g almond flour
Method
Microwave the butter and chocolate in a bowl, stirring every 15 seconds until the chocolate and butter is melted. Sprinkle the almond flour over the chocolate mixture and fold lightly.
Beat the eggs, yolks and erythritol till it reaches a ribbon stage.
Fold the eggs into the chocolate mixture very lightly, taking care not to deflate the eggs.
Preheat oven to 200° C.Grease four ramekins with butter and fridge.
Divide the batter into the four ramekins.
Fridge the ramekins for 30 minutes.
Put the ramekins on a tray and bake in the oven for 10 minutes. Remove and let cool for a minute before serving.
4. Vegan Chocolate Pot De Crème
Makes 4 ramekins
Ingredients
200 g 70% dark chocolate, chopped
80 g almond milk
80 g coconut cream
60 g erythritol
5 g vanilla
10 g 70% dark chocolate, flaked
Method
Heat the almond milk and erythritol in a microwavable bowl for about 90 seconds. Remove and stir till the erythritol dissolves.
Add the chopped chocolate and coconut cream and microwave for another 90 seconds. Remove from the microwave and whisk well. Add the vanilla and mix.
Divide the mixture into four ramekins and let sit in the fridge for 4-6 hours. Garnish with the chocolate flakes.
5. Almond Hazelnut Brownies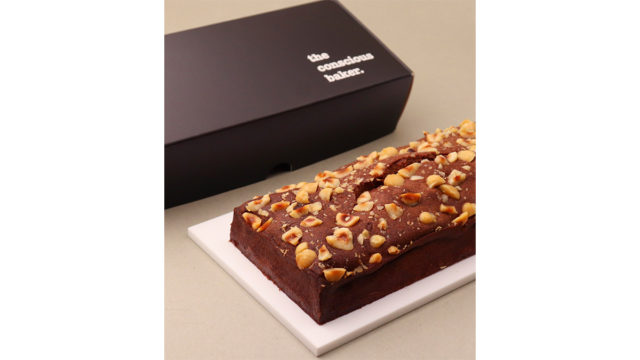 Makes a 400 g loaf
Ingredients
75 g almond flour
100 g erythritol
30 g chopped hazelnut, divided
100 g eggs
35 g Dutch cocoa powder
60 g olive oil
5 g vanilla
Method
Preheat the oven to 170° C. Grease a 6'' square baking frame. Place on a silicon baking mat.
Beat the eggs, vanilla, oil and sugar lightly with a whisk.
Add the almond flour, half the hazelnut and cocoa powder to the eggs and mix with a spatula.
Pour the batter into the greased frame and level with a spatula. Sprinkle the remainder of the chopped hazelnut on top.
Bake in the preheated oven for about 20 minutes. Let brownies cool well before cutting into 9 pieces.
6. Lemon Panna Cotta
Make upto 5 servings
Ingredient
30 g lemon juice
6 g powdered gelatin
25 g cold water
600 g fresh cream
90 g castor sugar
3 g lemon zest (approx 2 large lemons)
Method
Sprinkle the gelatin over cold water and let bloom for 5 minutes.
Put the cream and lemon zest in a heavy bottom pot and bring to a boil. Remove from heat and add the sugar and stir.
Add the gelatin to it and stir lightly. Add the lemon juice.
Strain the mixture and divide into 5 portions or as per glasses.
Chill in the refrigerator overnight.
7. Basque Cheesecake
Ingredients
Makes one 7″ cake
450 g cream cheese at room temperature
150 g erythritol
150 g eggs
225 g fresh cream
1 tsp vanilla
15 g corn flour
Method
Preheat your oven to 180° C. Grease a baking ring or pan and line it with a crumpled baking parchment. Place the ring onto a baking tray.
Cream the cheese, corn flour and sugar in the bowl of a stand mixer fitted with the paddle attachment on low speed till it is smooth and shiny. Scrape the bowl down and check for any lumps.
Beat the eggs up and gradually add to the mixing bowl. Add the cream and vanilla and beat till it is all emulsified together.
Pour the batter into the lined pan. Bake the cheesecake for about 60 minutes. It should have got a deep golden colour but will still be giggly in the center. Turn the oven off and keep the oven door slightly open. Let the cheesecake cool in the oven for an hour or so.
When cool, remove from the oven and refrigerate overnight. Peel away the baking parchment when the cheesecake is set.
Open up like never before and participate in conversations about beauty, entrepreneurship, mental health, menstrual & sexual health, and more. Desi women, join our community NOW!