It is no secret that we all want to be healthier, but there are a few things that you need to know before you start eating organic food.
Let's start with the basics: organic food is grown without the use of synthetic chemicals such as pesticides and fertilisers. This is because they are harmful to our health and the environment.
You may be wondering why you should choose organic produce over non-organic produce. The answer is simpler than you think – organic produce has higher concentrations of antioxidants, vitamin C, iron, and magnesium than non-organic forms. They contain fewer pesticide residues and are higher in these nutrients making them the right choice over conventional produce.
Do you dislike consuming chemical-laden foods but struggle to make the best choices? We are here to help you decide whether the food you are picking up is organic.
The Channel 46 collaborated with Zama Organics to enlighten you about signs that assure that your food is organic.
1. Appearance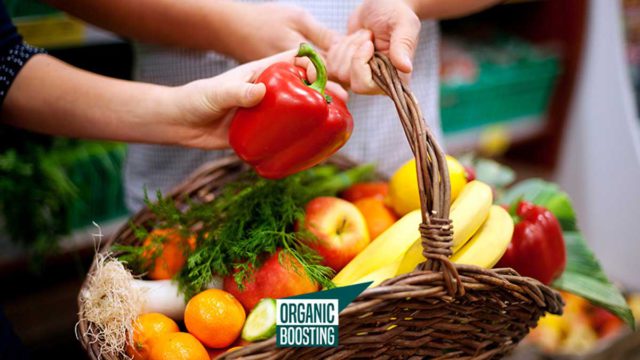 Never will two pieces of naturally and organically grown produce be the same! There are no two things in nature that appear identical. Every apple, mango, and even grain has its own appearance. They will never be the same colour, shape, or structure. Your moong dal, for example, will not be uniformly bleached yellow like the dal in regular packing. Instead, it will have a range of yellow tones.
2. Taste
To put it simply, natural tastes better. Because the natural flavour of organic vegetables is so intense, you'll find that cooking with them requires fewer spices. Similarly, organic fruits are juicier because they are allowed to ripen on the tree. In the absence of this, fruits are often plucked while green and gassed to develop and extend shelf life.
Read: 8 Foods For Better Gut Health, According To A Nutritionist
3. Faster Cooking
Organically grown food always cooks faster; if you multitask, be cautious since you could burn the dish if you go outdoors while it is cooking. Pesticide-contaminated food has to be cooked for significantly longer periods of time.
4. Shelf Life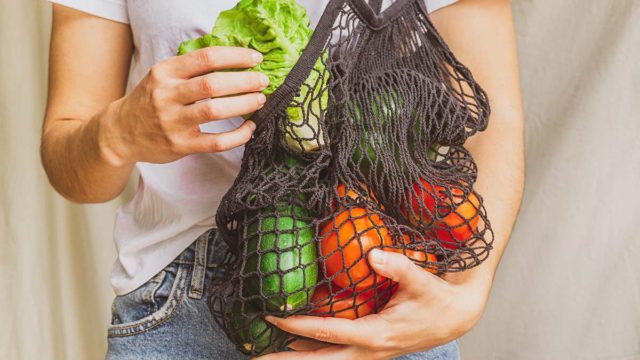 Fruit or vegetable rind that is organic has a short shelf life. At an average temperature, an organic shell will go bad in no more than 2-3 days while a non-organic shell will last for weeks. Using the refrigerator will allow you to keep them fresh for a long time. 'Don't judge a book by its cover' is the appropriate phrase that comes to mind.
5. Size
There will not be any enormous fruits, veggies, or cereals. So, while it is acceptable to get excited over enormous potatoes, tomatoes, cabbages, eggplants, cauliflower, capsicum, and bottle gourd, it is preferable not to transfer them to your plate. Naturally, there are instances where people grow large-sized fruits and vegetables organically as well, but they are uncommon and hard to find.
Read: 8 Eco-Friendly Alternatives To Single Use Plastic Bags For A Behtar Tomorrow
6. Insects & Bugs
Insects or bugs in your grains is good news. After two to three months and especially during the rainy season, naturally grown dals (such as moong or urad), atta, maida, brown rice, white rice, and other grains will develop insects since insects are also aware that non-organic food is inedible. Therefore, instead of jumping up and down when you notice worms, just wash the grain or sun them out like our grandmothers would, and you'll live to be 100 years old. Pesticides infect your food, not insects/bugs. The same goes for buying a bunch of greens if you notice a few holes in the leaves; this indicates that the greens have not been severely sprayed.
7. Healthier Over Time
Organic food is great for your body in a number of ways. It is better for your digestive system, which means less bloating and indigestion. It is also better for your skin, which means healthier looking skin that isn't as sensitive to the sun. And finally, organic food is better for the environment because it does not use pesticides or other harmful chemicals that can pollute our air, water, and soil.
8. Stronger Aroma
Compared to conventional produce, organic fruits, spices, and herbs have a stronger aroma. The aroma of organic mangoes, oranges, turmeric, ginger, and coriander fills the entire house. Regular food, despite being polished and prepped, hardly smells.
9. Seeds
Fruits and vegetables that are organic have more seeds than non-organic counterparts. Watermelon, papaya, and brinjal are the best examples of fruits with checked seeds.
Checks on a fruit's seed mean that it has been grown without any pesticides or other chemicals. This ensures that you are getting the most natural product possible from your fruit or vegetable and not one that has been chemically altered.
10. Certifications
If you're looking to buy organic food, you should look for the Food Safety and Standard Authority of India (FSSAI) logo. This logo is only recognisable by FSSAI, so it's a good way to ensure that your food is safe.
In addition to an FSSAI logo, look for the certifications like Jaivik Bharat, USDA Organic or EcoCert — these will tell you the organisation that has approved the product.
11. The Duller, The Better
Have you ever noticed that the more processed and refined something is, the more appealing it looks? It's a fact of nature — the less natural it is, the more colourful and flavourful will they appear.
These foods aren't chopped, polished, sprayed, or otherwise altered to make them appear enticing. The traditional saying that foods that appear rich in colour are healthier is untrue because these are irregularly shaped and have a dull and light natural colour.
Open up like never before and participate in conversations about beauty, entrepreneurship, mental health, menstrual & sexual health, and more. Desi women, join our community NOW!