The concept of Pitta Dosha has its roots in Ayurveda. The diet plan lays down certain strict dos and don'ts for food habits. The foods allowed under this diet plan are those that are easy to digest and also contribute to overall health. What's more, this diet plan is also known to boost your appetite. You need to eat at regular intervals, so you don't feel hungry every now and then, and not skip meals.
Eliminate the hot and intense nature of Pitta Dosha by including fruits and vegetables that are known to keep your body calm, along with a dash of pulses, rice, and spices in restricted quantities. Not just that, minimising foods that are salty and sour, restricting the intake of alcohol, and kicking the butt is also an integral part of the plan. 
This Pitta pacifying diet plan helps your body calm down, hydrates your tissues, maintains the right balance of moisture and optimum body temperature, and enables your Pitta to gain in strength.
Now, let's take a closer look at the dos and don'ts of the intake of foods for Pitta Dosha and then discuss the diet that you can follow regularly.
3 Dos Of Pitta Dosha Diet Plan
Here is a list of Pitta pacifying foods and a list of foods you should avoid including in your regular diet.
1. Certain Fresh Fruits & Vegetables
Certain fresh fruits and vegetables that have a sweet, bitter, and acidic taste have a cooling and refreshing effect on your body. Besides, vegetables with a bitter taste can also be included in your Pitta Dosha plan.
2. Certain Cereals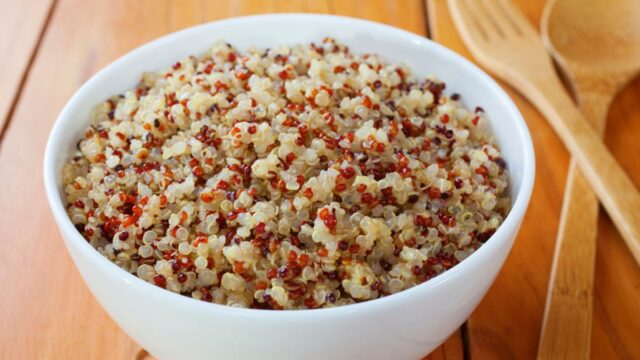 Some cereals like barley, quinoa, rice, milk, butter, ghee, barley, and quinoa can also be included in your diet.
3. Raw Foods
Raw fruits and vegetables are naturally cooling and especially beneficial during the summer months. You can include an assortment of fruits and vegetables.
8 Don'ts You Aren't Allowed To Eat
Here's a list of Pitta-reducing foods.
1. Don't Mix Raw & Cooked Foods
Although cooked foods as well as raw fruits and vegetables, as mentioned above, can be included in your daily diet, make sure you don't mix them while following a Pitta Dosha Plan.
2. Sweet Fruits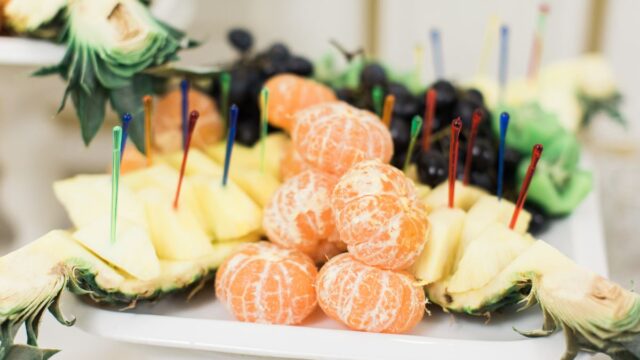 You can include sweet fruits in your diet but avoid the intake of sour ones like grapes, pineapples, and oranges.
3. Hot & Spicy Foods
Foods cooked with raw garlic, chillies, raw onion, and mustard cannot be included in the diet.
4. Reduce Salt Intake
Restrict the intake of salt in your food, along with foods that are high in salt content like nuts and crisps.
5. Acidic Foods
Reduce the intake of food items that are sourish like tomatoes, yoghurt, and cheese.
6. Limit The Intake Of Spices
Include mild spices like fennel, fresh ginger, turmeric, coriander, mint, and small quantities of black pepper. You can use them in your cooked food liberally as well as while garnishing.
7. Select Your Cooking Medium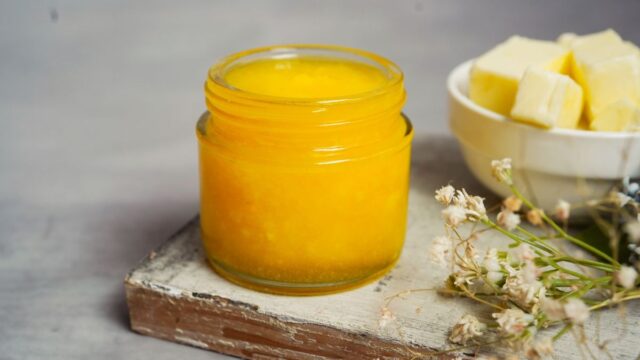 You can only include certain oils like coconut oil, and sunflower oil, along with unsalted butter and ghee in your Pitta diet, although greasy and fried foods are a strict no-no.
8. Limit The Intake Of Stimulants
Restrict the intake of diuretics like coffee and other drinks like alcohol. Replace these with drinks that work as a coolant like mint-based drinks and herbal tea. These have a calming and soothing effect on your digestive system.
Daily Meal Plan To Overcome Pitta Dosha
Here is a daily diet plan if you want to keep your Pitta under check.
| | | |
| --- | --- | --- |
| Breakfast | Lunch | Dinner |
| A mix of fruits like apples, pear, red grapes, & blueberries, along with raisins & shredded coconut | Seasoned tofu & green vegetables over rice, with the veggies cooked in sunflower oil & minimal spices. Garnish with coriander, lime juice, & black pepper. | Green moong beans with dill, along with a bowl of sautéed veggies & Basmati rice. |
| Date & almond shake made from soaked dates, soaked & peeled almonds, & boiled milk, garnished with cardamom & a pinch of cinnamon. | Red lentils cooked in herbs like cilantro, & mint or fennel, with buttered whole grain bread, & a soup made of veggies like purple cabbage, cucumber, carrots, celery & onion to your soup, sauteed in ghee & seasoned with cumin, coriander, turmeric, & lime juice. | Veggie burgers with sautéed mushrooms, lettuce, & cheese, & homemade fries on the side. |
| Oatmeal or rice porridge made with hot milk & garnished with raisins or dates, ghee, chopped almonds (soaked & peeled) & maple syrup (optional). | Whole wheat pasta, pesto, & fresh vegetables like carrots, broccoli, mushrooms, green beans, & black olives. Sprinkle with olive oil & coriander leaves. Serve with a soup & a small serving of green salad. | An egg white & vegetable omelette, served with avocado & whole-grain toast. |
| An egg white & vegetable omelette, served with avocado & whole grain toast. | Avocado fried rice & sprouted wheat bread with ghee or unsalted butter. | |
Following a Pitta Dosha Diet Plan isn't such a task provided you follow the dos and don'ts strictly. Contrary to popular perception, your foods for Pitta Dosha doesn't have to be bland, you simply need to restrict the amount of salt and spices. 
Key Takeaways
Include sweet fruit and fresh vegetables in your daily diet. Eliminate the intake of sour fruits like oranges and pineapples that aren't easy to digest.
Eat raw and cooked foods separately.
Your list of Pitta-reducing foods should also include salt and salty foods.
Reduce the amount of spices you include in your Pitta diet.
Include alcohol and diuretics like coffee and avoid smoking to your list of foods to avoid in Pitta Dosha. Switch to herbal tea instead.
Sauté your vegetables, lentils, and rice in sunflower oil, coconut oil, unsalted butter, or ghee.
Open up like never before and participate in conversations about beauty, entrepreneurship, mental health, menstrual & sexual health, and more. Desi women, join our community NOW!