Introduce a twist to your alcohol menu this weekend and chug chug chug all the way up and to glory with some stunning rum cocktail recipes. What if we tell you that there are a myriad of rum cocktail recipes that will not only get you sorted for this weekend but every weekend thereafter?
So, on Word Rum Day (9th July), here are 5 laajawab rum cocktail recipes from the top restaurants in Mumbai and Goa for you to #BeALittleMore experimental with your drink.
1. Luna As Served At Juliette, Mumbai
(picture in the lead)
Ingredients
Mount gay silver – 45 ml
Fresh pineapple juice – 22.5 ml
Fresh citrus – 15 ml
Sugar syrup – 5 ml
Cucumber – 3 slice to muddle
Thyme – 2 stick
Mount gay spiced rum – 10 ml (float)
Method
In a shaker, add cucumber and muddle it.
Add thyme and other ingredients, shake it well and then strain the contents into a rocks glass.
Place cucumber ribbon over ice and top with crushed ice.
Float spiced rum on top and finally garnish it with thyme and cherry.
2. Xec – Xec As Served At Maai, Goa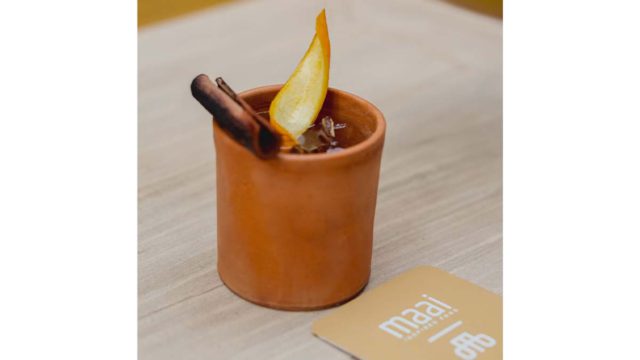 Ingredients
Dark rum – 60 ml
Spiced syrup- 12.5 ml
Tamarind liqueur – 20 ml
Orange juice – 30 ml
Method
In a shaker, pour tamarind liqueur, spiced syrup, orange juice, and 60ml dark rum in that sequence
Add ice to shaker and give the mixture a hard shake
Then, pour the mixture in a mudka glass
Garnish with orange peel and burnt cinnamon stick
Read: 4 Gin Cocktail Recipes From Top Restaurant Mixologists In Mumbai
3. Havana, Ooh Na Na As Served At The Little Easy, Mumbai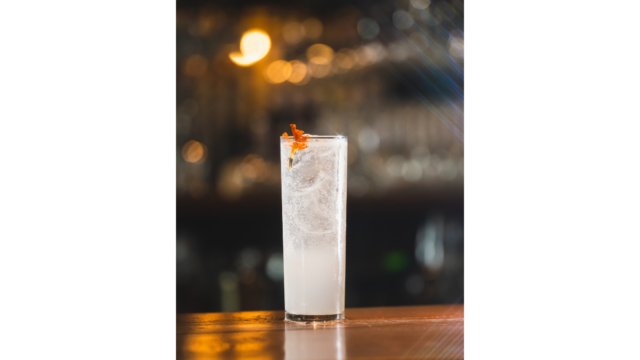 Ingredients
Havana White Rum – 60ml
Apple Juice – 30ml
Lemon Juice – 15ml
Cinnamon Syrup – 20ml
Top Up with Soda
Method
Mix all the ingredients through the building method
Garnish with rum-infused marigold flower
4. Mury Thai Boxing As Served At Kyma, Mumbai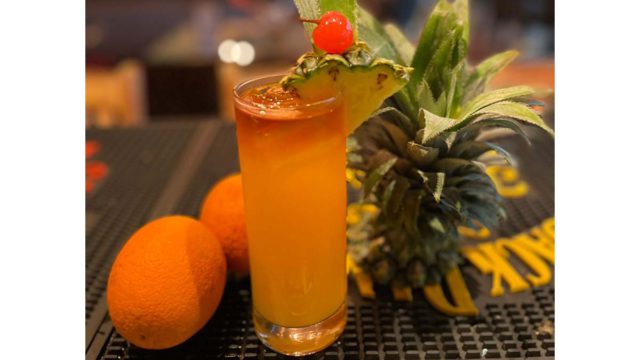 Ingredients
White rum – 45 ml
Sweet & sour – 10 ml
Mint leaves – 4 or 5
Orange juice – 45 ml
Pineapple juice
Float Dark rum – 30 ml
Method
Take the white and the dark rum as the base
Mix all the ingredients together
Shake it up well, so the ingredients blend thoroughly
garnish with pineapple cone and cherry, and served chilled
Read: 11 Best Beverage Recipes For Monsoons
5. Golden Zen As Served At Yazu, Mumbai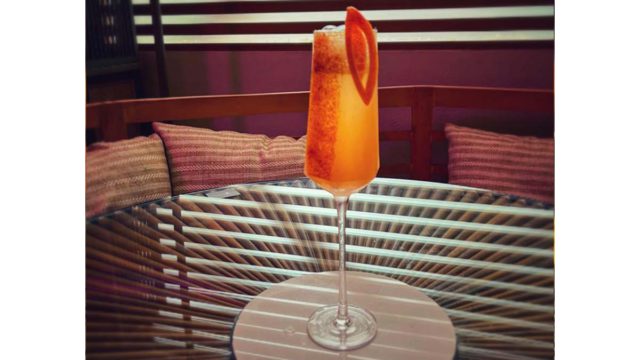 Ingredients
Bacardi white – 50 ml
Lime juice – 15 ml
Galangal extract – 15 ml
Bitter – 2 dash
Basil leaves – 2 to 3 leaves
Ginger foam – on top
Method
Take the shaker, tap the basil leaves and then add 2 dash of bitter
Add galangal extract with lime juice
Next, put rum and shake it vigorously and then pour it in a small tin
Take the pre-chill tulip glass, dust it with caster sugar, pour the contents of the small tin into this glass and top up with ginger foam
Open up like never before and participate in conversations about beauty, entrepreneurship, mental health, menstrual & sexual health, and more. Desi women, join our community NOW!