Fair skin has long been part of India's national psyche. The various settlers, rulers, invaders, and colonizers who entered India starting in the 1400s were relatively light-skinned. During the British Empire, skin tone prejudice became formally engrained; the colonizers kept light skinned Indians as allies, giving them extra advantages over the rest of the "blacks."
Not many Indians are fair-skinned, and they don't match the fair complexion tone of Europeans. Yet, having fair skin has forever been a main concern for Indians. Ladies love the fantasy about having white skin and depend intensely on makeup and beauty items; they want to look like Aishwarya Rai or Katrina Kaif in India.
There is something that assumes an extremely enormous part in characterizing the norms of beauty. Also that is skin tone. As we as a whole know that people come in all assortments of skin tone, be it white, brown or dark, there are unlimited likenesses and contrasts among us. However, our general public has in some way or another raised the fair white skin tone as the most noteworthy type of beauty though no one can really say why.
Indian Women On Colourism
TC46 put out a post on Instagram here to encapsulate the comments and judgement women often face on their complexion. We received a ton of responses where women shared their thoughts on people's archaic thoughts, colourisms, and casual petty comments they endure on a daily basis.
This got us thinking of the umpteen times we have had to endure random comments by those around us, and them not knowing where to dial it back in, here are 12 women sharing their opinions.
"Kitna coffee piyegi, kaali ho jayegi, doodh piya kar" is a comment I heard so much from my elders around me. Honestly, it's just funny to me now. – Shalini*
"Whenever someone would comment on my skin tone and call me dark, my mum would correct them and say "she's not dark, she's wheatish." One of the many euphemisms. – Kanika*
"I know a cousin who lives in the villages, who has been ridiculed for her skin tone since she was a kid. She was seen as a misfit, and has been made to use Fair and Lovely since she was 4!" – Damini*
"As a teenager, I was really worried about my brown complexion. I used to put on a lot of skin-lightening creams, edit my pictures and get my passport photos in milky white complexion. I was just so, so, so worried. I had difficulty in finding favouritism for myself, and went through immense bullying." – Bala*
I loved sports growing up, and I was lucky enough to have supportive parents, yet every once in a while, my mother would say stuff like, "if you play so much in the sun, kaali ho jayegi", and it'd irk me so much!- Neha*
"I hate that being "fair-skinned" is so ingrained in our minds, that sometimes when I myself have to go out, my first thought is I'll get dark, and it'll be a task to remove the tan." – Anu*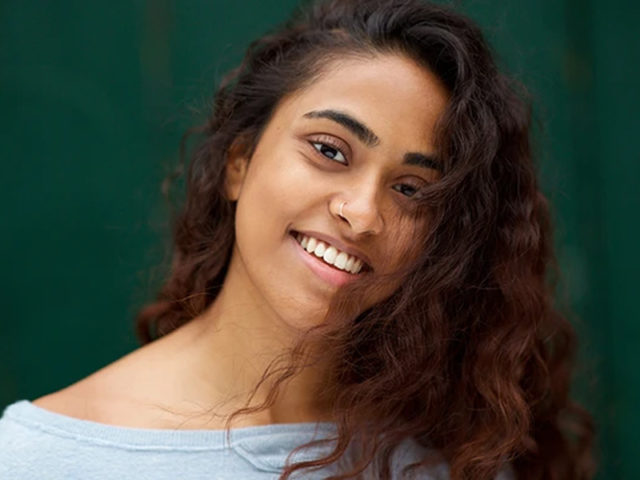 "The funniest thing I find about us Indians is that we are so obsessed with being fair, and chase after euro-centric beauty standards, while foreigners spend hours in the sun, in tanning salons, to get our skin-tone." – Shania*
"If I could earn a rupee for the amount of times I've been called ugly for just being dark, I'd be so rich by now." – Kanan*
"I'm a model, and I was always told that my complexion is not suited for luxury brands." – Nishita*
"Beautiful Indian men are supposed to be tall, dark, and handsome, not women." is something my grandma once told me, when sharing her experiences on being darker, and boy has it stuck with me till date." – Kaavya*
"I was not allowed to anchor and was restricted from presenting news on air for almost a decade because of my complexion." – Disha*
"My sister was being visited by a potential groom and his family to talk about marriage. They loved my sister, but the groom's grandmother commented on how "unfortunate" it was that my sister was slightly dark. If she would have been fairer she would have been perfect!" – Zoya*
Disclaimer: Please note that the responses have been translated and edited for clarity. Names have been changed to respect privacy.
Do you have a story to share or an experience you would like to highlight on TC46? Connect with us on Instagram today!