You're over heels in love with Big Fat Indian Weddings and have everything chalked out in impeccable details for your own D-Day. If you have a knack for event management and entrepreneurship, there's no more suitable profession for you than becoming a wedding planner. After rab ne bana di jodi, you can contribute to their happiness by putting your skills to good use and getting everything together for them – decor and theme, food and beverages, mehmaan nawaazi and khatirdari, gifting, photoshoots, et al. for their pre-wedding, wedding, and post-wedding events.
Studies show that as high as 60% of millennials prefer having a wedding planner to plan their picture-perfect wedding. Be it a close-knit or a full-blown destination wedding. The outcome of this is a huge demand for wedding planning business in India. India itself celebrates about an average of 10 million weddings per year.
If this is where your passion lies, here is a 8-step guide on how you can become a top-notch wedding planner.
8-Step Guide On How To Become A Successful Wedding Planner
1. Pursue A Relevant Course
To begin with, you can do your Diploma/ PG Diploma in Event Management. Further, you can opt for a Certification in Wedding Planning. There are a lot of online courses available for the same.
2. Get A Licence
Once you register the name of your firm, you need to acquire the following licences:
First, you need to acquire Pan Card, and Aadhaar Card to get your business up and running.
You are eligible to pay Income tax, GST, Entertainment Tax, and TCS. You need to get yourself registered under these sections.
You need to obtain a licence like a "No objection certificate" and a "Rangbhoomi licence" for your business.
You also need to register yourself for the Indian Performance Rights Society Ltd licence for the event management business.
The other licences may vary based on what type of wedding planning you get into.
3. Investments
Wedding planning business start up costs usually include the following expenses:
A typical budget of 5 lakhs to 10 lakhs to begin with to set up your team, assets like working laptops, mobile phones etc and social media/marketing costs.
The budget for the wedding you are planning.
Once you have these things in place, here's a 5 step plan to become a wedding planner:
4. Make Your Wedding Consultancy Business Plan
When you plan to start any new business, this step comes naturally to you. You'll need to write a business plan before your business is up and running. A wedding planner business plan must include – a summary of your brand, market analysis, services that you will offer, team management and growth and vendors you would initially work with. There are ready templates of these available online but adding your unique touch is what will set you apart from your competitors, established and upcoming ones.
5. Services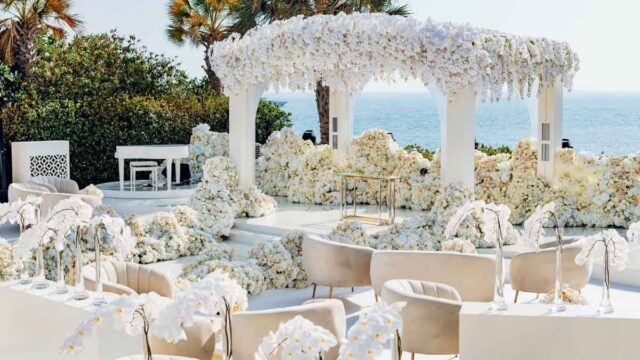 Once you've created your business plan, finalise the services you want to specialise in:
Full Wedding – Includes finding the perfect venue, organising all vendors, helping choose invitations and centrepieces, and just about everything else related to the wedding.
Day of the Wedding – This is for couples who love to plan their wedding themselves but need coordination and management only for their wedding day.
6. Creating Wedding Concepts & Themes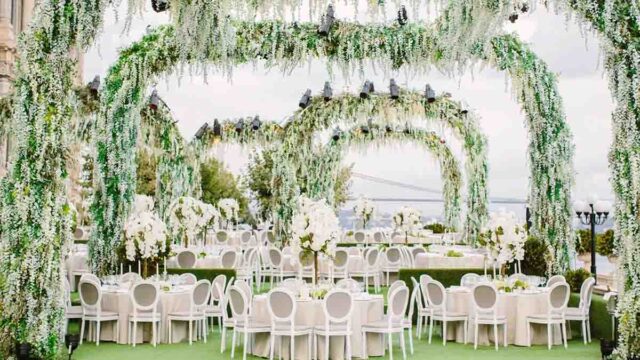 As an apprentice wedding planner, you might not have much content to build a portfolio. That's OK, you can research the current trends and create mock-up wedding plans to pitch to the clients.
7. Marketing & Networking
Once you have laid down your offerings, you can start marketing them to get your first breakthrough. You have to get a domain name and create a website that talks about everything about you. An active social media presence is equally essential considering the digital times that we live in. Attending wedding trade fairs and bridal shows helps in networking and meeting the right audience. The most effective marketing tool here is good word of mouth/referrals. A couple sharing about the great experience they had working with you adds value more than any other marketing strategy.
8. Looking For Investors
The next step to growing your wedding planning business is getting your firm funded, unless you have enough of your own to run a bootstrapped business. And because you already have a strategic plan designed, you can pitch it to investors or lenders to get the profit rolling in quickly. The other option is taking a loan from a bank, which is not so easy for a new business, but you could consider it if need be.
4 Ways To Grow The Business
If you want to survive in this business, you need to put up a smile all the time and mean it too! You need to always be on top of your game – knowing the new trends, and creating new trends is very important. Every couple wants their wedding to be different from others. They expect you to create that magic every time! When it comes to the numbers, the profit margin that this business is estimated to have is 20%, provided you do everything right. A strategic growth plan can be defined using these 4 variants –
Value Proposition – It means using minimal raw material requirements and a high-profit margin.
Target Consumers – It is very important to target the right kind of audience. Someone who is willing to trust your work and has the right budget.
Competitor Check – You need to know your competitors well. In this business, there is cutthroat competition when it comes to how creative is your wedding planner.
Maintaining Relationships – Having healthy working relationships with your team and third-party vendors is crucial. The strength of this business lies in the coordination abilities of the manpower.
As a wedding planner, you need to be creative, good at people management, and time management and be willing to work at unearthly hours. You will struggle to build your reputation in the initial years. But once you have showcased your talent and organised fun, memorable ceremonies, good word will spread like wildfire, and profits will start flowing in.
3 Risks You Should Plan For If You Want To Be A Successful Wedding Planner
Before creating your wedding planner business plan, you need to know the risks involved in this business.
If you are someone who wants to maintain a balanced work and personal life then this business is not for you.
Since most weddings are scheduled over weekends, or there are weddings every day during the season, be prepared for long and hectic working hours. Before you get completely burnt out, you should seriously consider taking some time off.
Also as a wedding planner, you need to craft strategies to use during the low seasons. You could pitch in ideas to have weddings during the off-season. Or a tough choice would be to work on other events during this time if your bank account is on the brim.
Wedding planning isn't rocket science. Kickstarting it will be easy if you can give the time and put in all your efforts. However, keeping up with it, especially when times aren't in your favour, will definitely feel tedious and all-consuming. You will question yourself – Is it worth being a wedding planner? When will I reach my goals? If this is your passion, just follow the above checklist and keep at it with all your heart and soul, and chances are good that your business will sail.
Open up like never before and participate in conversations about beauty, entrepreneurship, mental health, menstrual & sexual health, and more. Desi women, join our community NOW!