The auspicious festival of Chhath Puja is here, making October a month of joy and happiness. This celebration holds a unique charm as devotees worship the Lord Sun and Shashthi Devi (Chhathi Maiya). This year, the festival is being celebrated today, 30th October, Sunday. This special occasion is celebrated in an exclusive way and The Channel 46 is here to help with that. Here's your ultimate guide to Chhath Puja 2022!
Chhath Puja Auspicious Time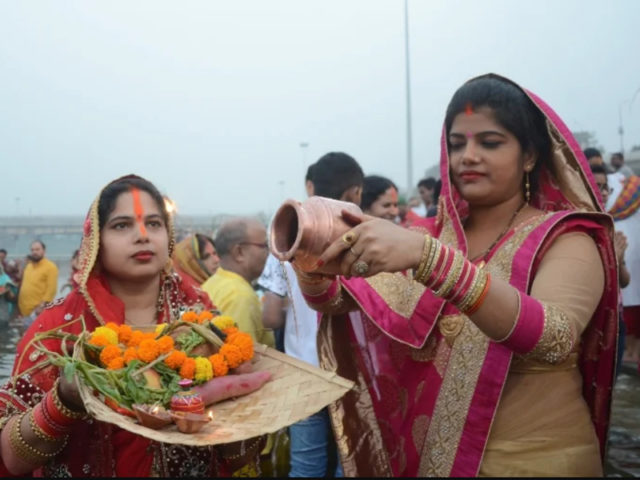 Indian women observe fast and perform rituals as part of the puja for the happiness of the family and the well-being of their sons.
Chhath Puja Significance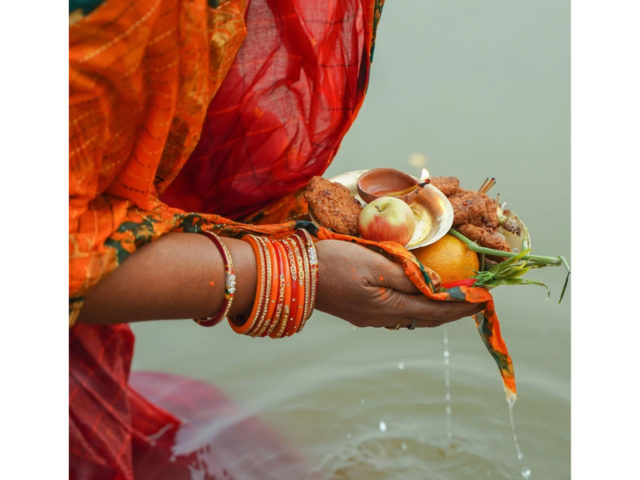 The Indian states of Bihar, Jharkhand and Uttar Pradesh, and also Madhesh, the southern region of Nepal celebrate this festival. Devotees believe the main sources of the sun's powers are his wives Usha and Pratyusha. Hence, this festival celebrates them, and devotees seek their blessings and continued showering of abundance.
Chhath Puja is a tradition that is mentioned in both Ramayana and Mahabharata, two of the most important Hindu epics. In Ramayana, Goddess Sita performed the puja on the day Ram-Rajya (the kingdom of Lord Ram) was established, and in Mahabharata, it was performed by Pandava-mother Kunti after they escaped from Lakshagrih, the palace made of lacquer, which was burnt to the ground.
Chhath Puja Vidhi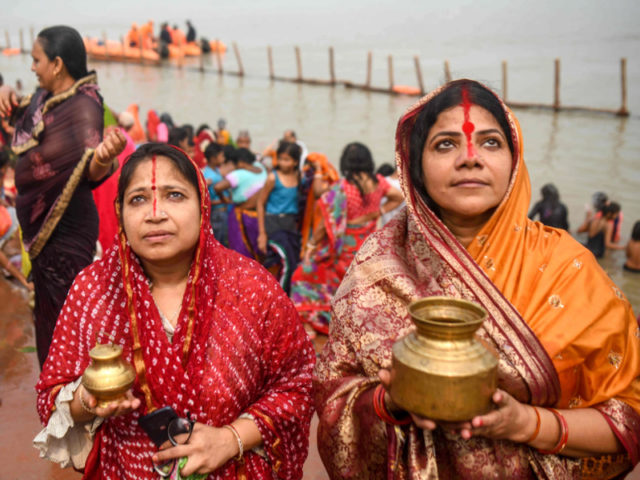 Day 1
The first day of the festival is known as Nahay Khay. Devotees take a holy dip in a water body. Women, who do the puja, eat only a single meal.
Day 2
The second day is known as Kharna. On this day, devotees fast without water from sunrise to sunset. The fast is broken after sunset.
Day 3
This third day also observes a full-day fast, without water. This is the main day of Chhath Puja. Offering arghya to the setting sun is the main ritual. Fasting continues throughout the night.
Day 4
On the fourth and final day, arghya is given to the rising sun, and it is called Usha Arghya. 
Did You Know?

Chhath Puja is also known as Pratihar, Dala Chhath, Chhathi and Surya Shashthi.
Chhath Puja Bhog
Thekua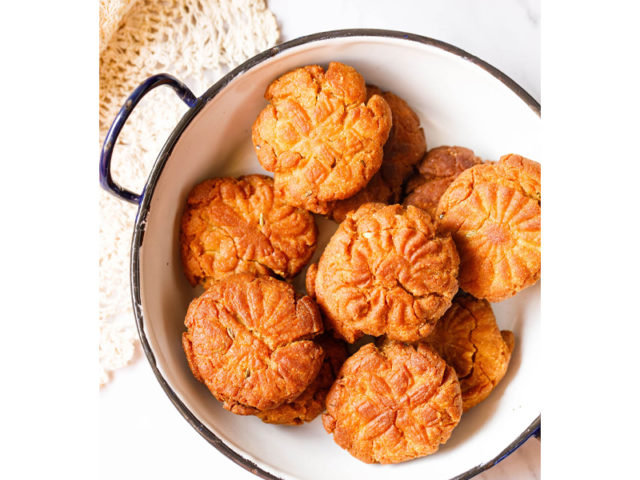 Thekua (or khajuria or thikari) is a must-have sweet in the Chhath Prasad. It is a tikki made of wheat flour, sugar or jaggery, coconut and dry fruits, which are deep-fried in ghee. Thekua is mostly prepared on the second day of Chhath Puja to be offered to the Sun God.
Prep Time: 10 minutes
Cooking Time: 40 minutes
Ingredients:
1¾ cup wheat flour (atta)
2 tbsp semolina (suji or rava) (fine)
1 tsp fennel (saunf)
½ tsp cardamom powder (elaichi)
3 tbsp dry coconut (grated)
3 tbsp clarified butter (ghee)
½ cup sugar
½ cup water
Oil or ghee for frying
Method:
In a large mixing bowl take the wheat flour and rava.
Also add the fennel, cardamom powder, and dry coconut and mix well.
Next, add the ghee. crumble and mix well making sure the dough holds its shape.
Now prepare sugar water by heating sugar in water.
Stir well until the sugar dissolves completely. do not boil to attain any sugar syrup consistency.
Cool the sugar water completely, and pour over flour as required.
Knead to smooth and tight dough adding sugar water as required.
Pinch a small ball-sized dough and roll it into a cylindrical shape.
Now shape it into a triangle and mark leaves using a toothpick or skewer.
Deep fry in hot oil by dropping gently. or preheat and bake at 180 degrees Celsius for 12 minutes.
Flip over gently as they will be very soft.
Fry for 15 minutes or until both sides turn golden brown.
Drain off and cool completely.
Thekua will be soft when hot, it turns crisp once cooled completely.
Enjoy thekua with a hot cup of chai.
Just like any other festival, Chhath Puja too is celebrated with some traditional festive-special foods, rituals and festive activities. With this guide, make Chhath Puja 2022 a grand affair.
Open up like never before and participate in conversations about beauty, entrepreneurship, mental health, menstrual & sexual health, and more. Desi women, join our community NOW!