It is said, if you wish to continue to live even after death, it is possible through your work. Many ideas, thoughts, books and literature have given us immortal legends. Decades after they moved on to their heavenly abode, these legends continue to inspire us through their stories, novels, poems and other literary work.
Rabindranath Tagore, also known as Gurudev, has such an evergreen legacy. Not just as an author who wrote books and poems, but also with his songs, paintings and sketches. Right from the age of 8, he had started writing poems and moved on to short stories, followed by novels and other texts. He has written three national anthems- for India, Bangladesh, and Sri Lanka.
His much-acclaimed work 'Gitanjali', which was first published in 1910 and later translated and published into English in 1912, won him the prestigious Nobel Prize in Literature in 1913. Rabindranath Tagore was the first non-European to ever win a Nobel Prize!
5 Rabindranath Tagore Poems That Make Him The Master Of Our Hearts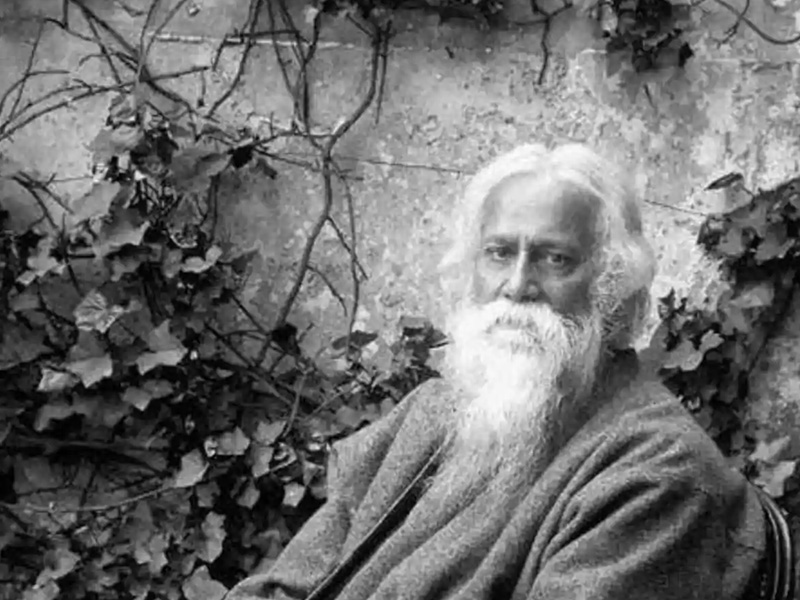 Not only did he establish himself in history but he also started a writing renaissance in West Bengal. Remembering Tagore on his 160th birth anniversary today, here we list down 5 timeless and most famous poems by Rabindranath Tagore that continue to resonate with his creative charm and are still as relevant. These poems reflect upon different moods and are a must-read for all.
1. Where The Mind Is Without Fear
The superlative poem, titled 'Where The Mind Is Without Fear', talks about the boundless power of human knowledge, the valour of standing by the truth, and the essence of true freedom. It is one of the poems by Rabindranath Tagore which presents Tagore's vision of a new and awakened India.
2. Waiting
A trusted reputation as a poet and author was developed with Rabindranath Tagore famous poems and books in England and the United States which further increased upon the international publication of Song Offerings (Gitanjali). In this work, Tagore attempted to identify the sources of inner calmness while exploring a series of themes devoted to human and divine love. Tagore translated the poems from this collection into English.
3. Let Me Not Forget
This is one of the most famous Rabindranath Tagore love poems. This exquisite piece of poetry is one of the most read poems by Rabindranath Tagore, 'Let Me Not Forget' expresses the melancholic emptiness behind missing the beloved. The lines are beautiful yet they carry spasms of distress.
4. Last Curtain
The 'Last Curtain' talks about the vulnerability one feels at the time of death. It reveals that the actual treasures one can take to the grave are none but his good deeds. The unrivalled poem conveys the message that what matters more at death, are the things that are least considered by man.
5. Unending Love
Reading Bengali poems on love by Rabindranath Tagore drifts one straight into his ideology of eternal love, where he speaks about being in love with his special someone forever! It refers to the different phases of our lives when we fall into and out of love, or it could mean how people leave eventually and are left only with memories. Rabindranath Tagore takes one into the depth of sentiments and connects the millions of lovers in this universe with the most colloquial emotions of love.
10 Must-Read Rabindranath Tagore Books That Has Inspired Many
Tagore was a versatile artist who provided an earnest insight into society and humanity through his short stories, novels, essays, songs, plays, and paintings. Rabindranath Tagore has a host of great books for all age groups. Rabindranath Tagore books inspire the masses, young readers and writers even today. Here is the list of some of his remarkable works:
1. Gitanjali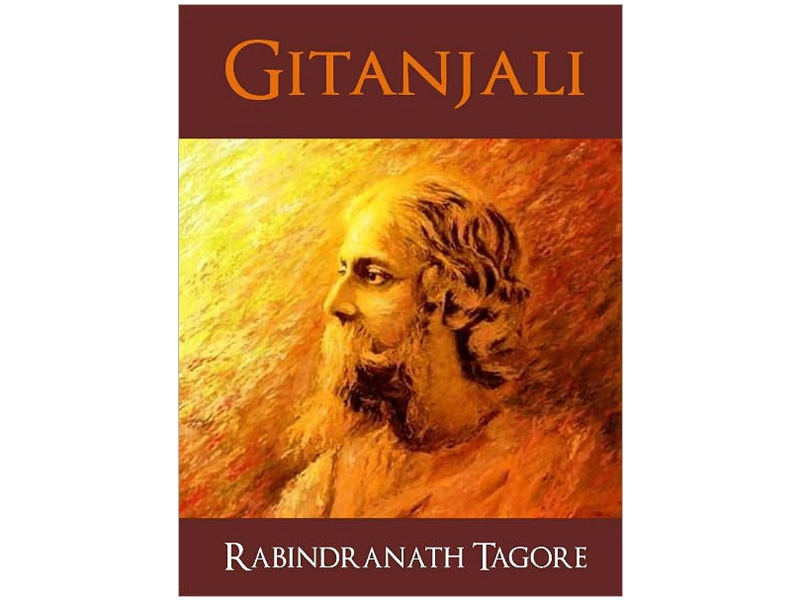 The Nobel Prize winner, Gitanjali, is a real work of art and one of the best books of Rabindranath Tagore. It is a collection of 157 poems on various topics such from spirituality to real-life complexities is his best and most famous work. Its central theme is devotion, and its motto is I am here to sing thee songs.
2. Gitabitan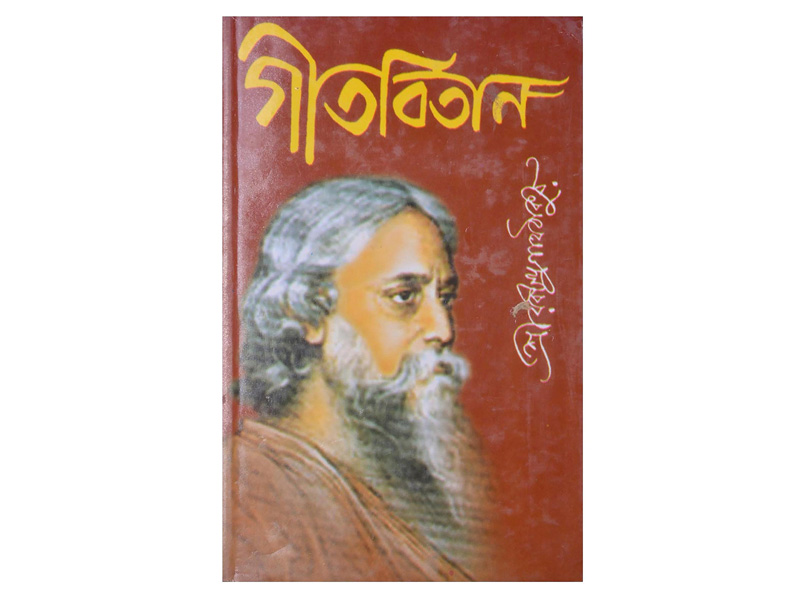 Tagore wrote more than 2000 songs. They are collectively known as Rabindra Sangeet and are available together as a collection in his works called Gitabitan. The true connoisseurs of Bengali music relish these and it is often heard in traditionally Bengali households today as much as it was played decades ago.
3. Choker Bali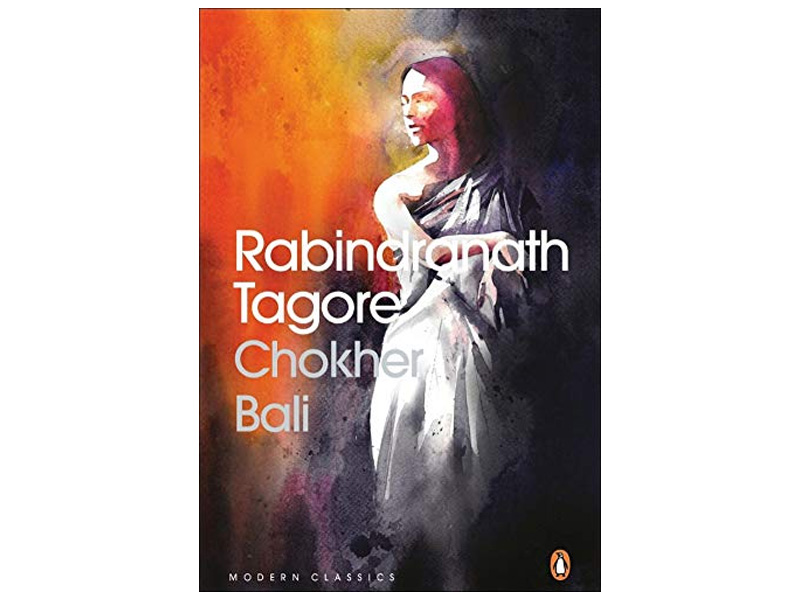 His novel, literally translated as 'A grain of sand' is a story that takes the readers through a complex journey of human relationships depicting honesty, passion, and desires around an extra-marital affair. This Rabindranath Tagore novel also got its due respect in the form of a feature-length movie of the same name.
4. Gora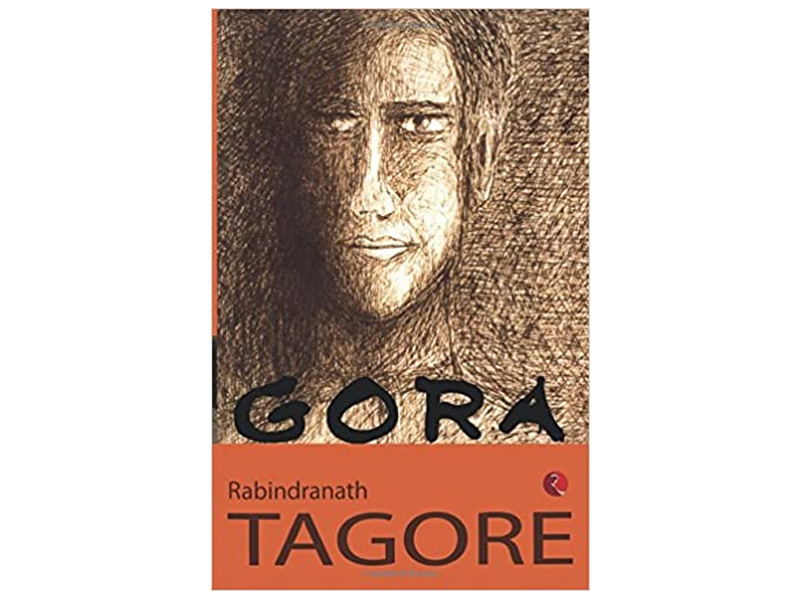 This is the longest of all Rabindranath Tagore novels. Gora cemented Tagore's place as a visionary and as someone who writes compelling, thought-provoking literature. In this book, he tackles some of the most controversial social practices head-ons. Tagore hoped this book would transform the country's social, political and religious scene. His analysis of that time is still applicable in today's modern world, and everybody should read this book at least once in their lifetime.
5. Kabuliwala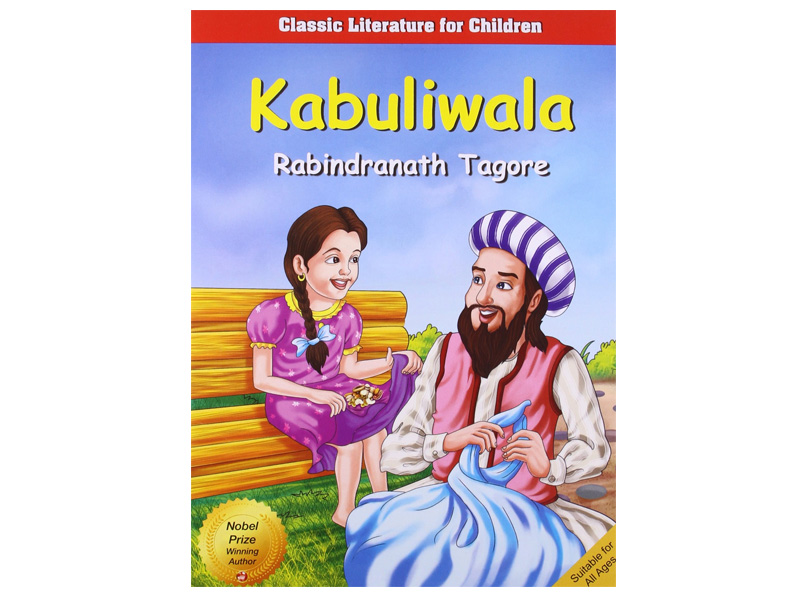 This is a literary classic that captured the attention of the film industry, Bengali as well as Hindi. This is a story about a vendor from Kabul, Afghanistan who is trying to adjust to the hardships of life in Calcutta (Kolkata) and his emotional attachment to the five-year-old daughter of the narrator. Reading the Kabuliwala is sure to leave you heavy and emotional.
6. Shesher Kabita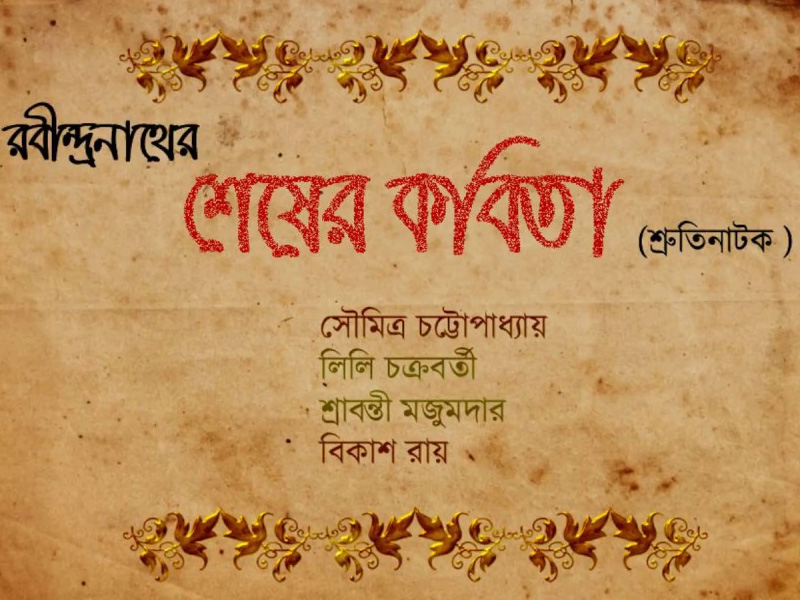 Tagore had hit a lull according to many until this book was published. It is a satirical novel that mocks all of Tagore's haters. Amit, a young poet from Calcutta falls in love with Labanya, a girl from Shillong. They both share a love of literature. However, the catch is that Amit is an anti-Tagore youth who can't stand Rabindranath Tagore's work, contrary to Labanya, who has a deep passion for Tagore's books. Will this rift in interests cause problems for the young couple?
7. The Postmaster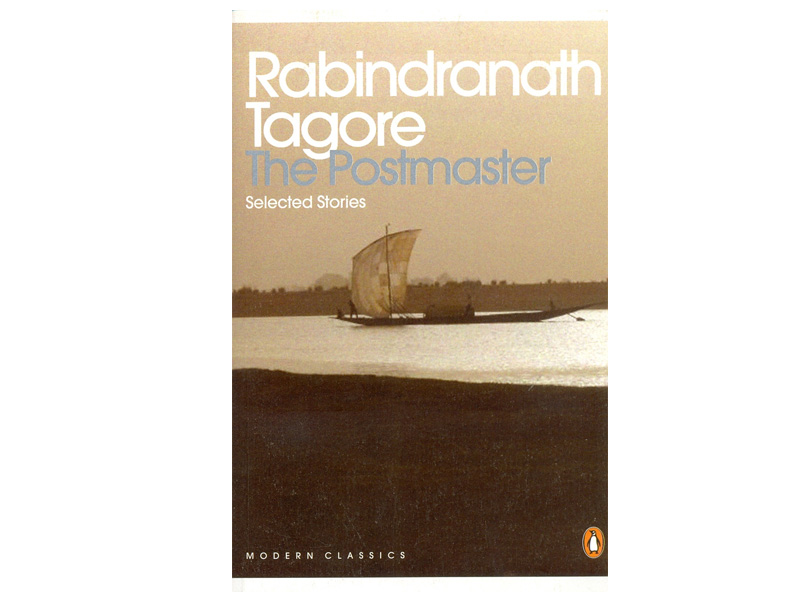 This book was written by Tagore in a period of complete isolation. Who knew this would transform him into one of India's greatest romantics? It depicts human emotions in such a way that it will lead you to believe that they exist in parallel. It is all about the notion of duality – comparing life in the city with a village life or the belief in the natural vs supernatural.
8. Ghare Bhaire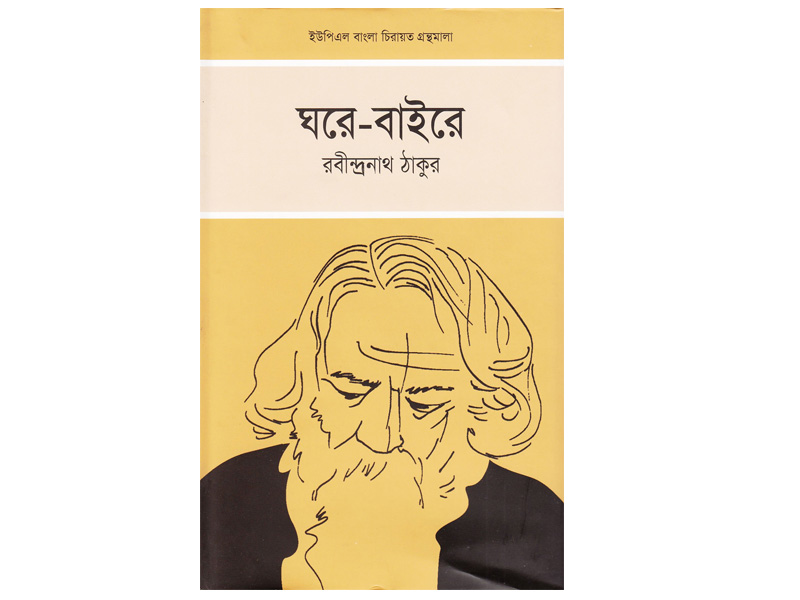 This book is a collection of 10 essays and short stories which cover the complexity of colonial history. Tagore gives critiques on religion, nationalism and the historical processes of old colonial India. Ghare Bhaire is different from the other novels because it goes deeper and covers topics unseen and unheard by most. It is of great value to those interested in Indian literature.
9. Clouds And Waves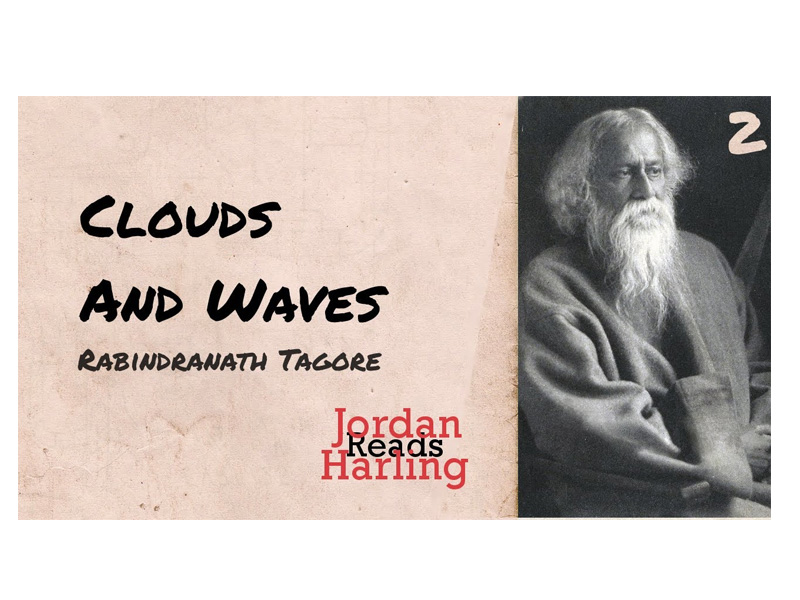 In this book, readers follow a child who appreciates the beauty of nature – seeing the world from his eyes, as he travels the countryside. His pure and simple descriptions of everything he sees will melt your heart and allow your children to see nature in a different light as well.
10. The Home And The World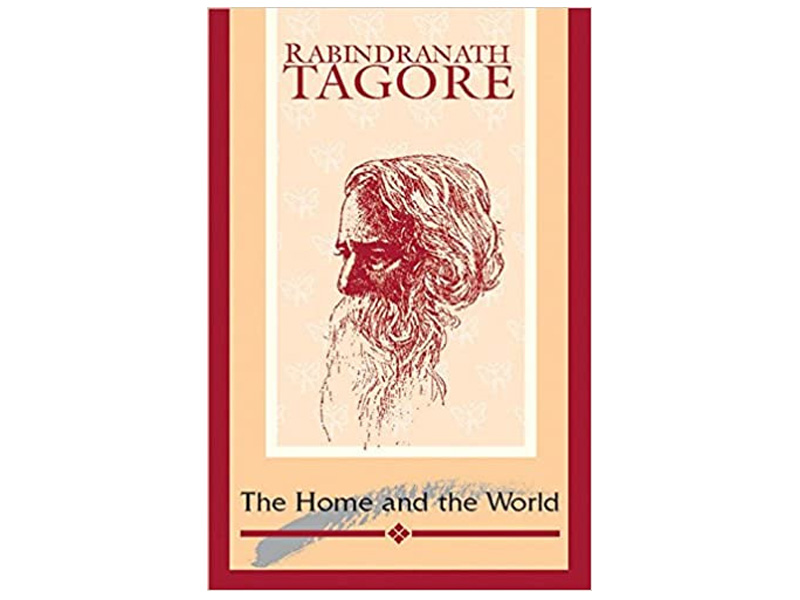 Set on a Bengali noble's estate in 1908, this is both a love story and a novel of political awakening. The central character, Bimala, is torn between the duties owed to her husband, Nikhil, and the demands made on her by the radical leader, Sandip. Her attempts to resolve the irreconcilable pressures of the home and world reflect the conflict in India itself, and the tragic outcome foreshadows the unrest that accompanied Partition in 1947.
Tagore's creations cannot be boxed into any one category. Dramas, mysteries, comedies, romances – no genre has been left untouched by the great Indian author, poet and musician – Rabindranath Tagore. He lives among us even to this day through his works of eloquent, poetic prose and stories. Rabindranath Tagore famous poems are read throughout the world, many publications and authors worked to translate Rabindranath Tagore poems into English just so his work would be accessible to all without any language barriers. His books are a source of joy for young and old alike. From tackling serious social evils to expressing familial love – he has written about it all!