No desi weddings are complete without phoolon ki mala that wrap the entire venue. From pooja ki thali to photo stations and jewellery to rangoli, flowers are used extensively in weddings across the country. Indians are known for their lavish, extravagant wedding ceremonies. But times have changed and restrictions on the number of people who can attend your wedding, even if you are a Bollywood star, has forced celebrities to consider hosting an intimate wedding as well. But that doesn't mean you have to drop the charm flowers bring to your wedding.
In conversation with TC46, Floral Couturier and Founder of the luxury floral brand Libellule, Nazneen Jehangir shares 10 vital tips on using flowers for your intimate wedding ceremony and make the most of it.
Intimate Wedding Floral Tips For 2021
In whatever shape or hue, flowers have always been known to make a statement at a wedding. However Many 2021 weddings were supposed to be 2020 weddings, and one of the many adjustments couples may face is that their dream florals may no longer be in season or available due to restrictions on imports or other logistics.
Since guest counts are smaller and each guest is able to really take in every detail of the wedding day, couples are emphasizing a desire to be intentional, especially florals.
1. Hero Local Blooms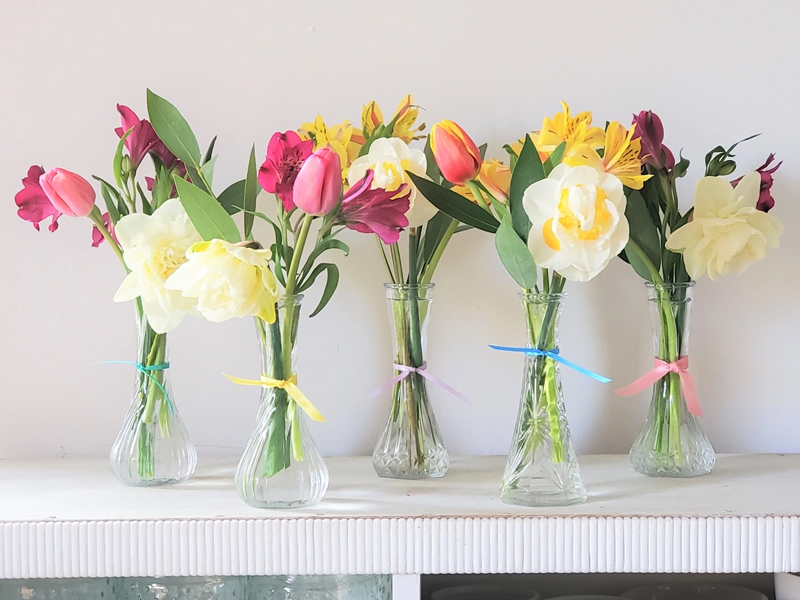 Not only will this keep your event ecologically responsible but it will also support your local community after a particularly rough patch. You can certainly add in high-end blooms but the local varieties should be the focal point. In all likelihood, you will even be able to score a better deal and increase the number of flowers you'd envisioned by using your original budget with a possibly larger quantity of local produce.
2. Personalise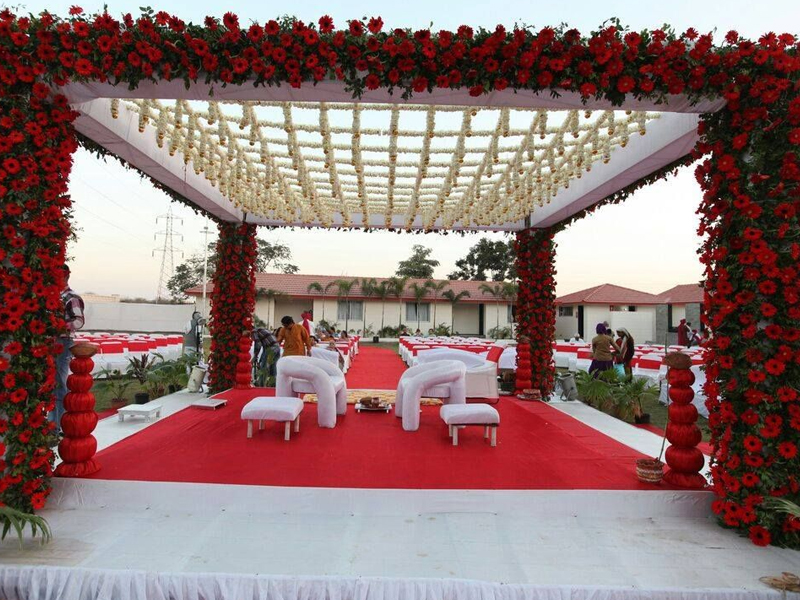 Selecting floral colours more representative of personal preferences is a big trend of 2021. People are eschewing the normal pastels or Indian reds for more personal and quirky pallets that are more indicative of the couples personal preferences.
3. Have Fun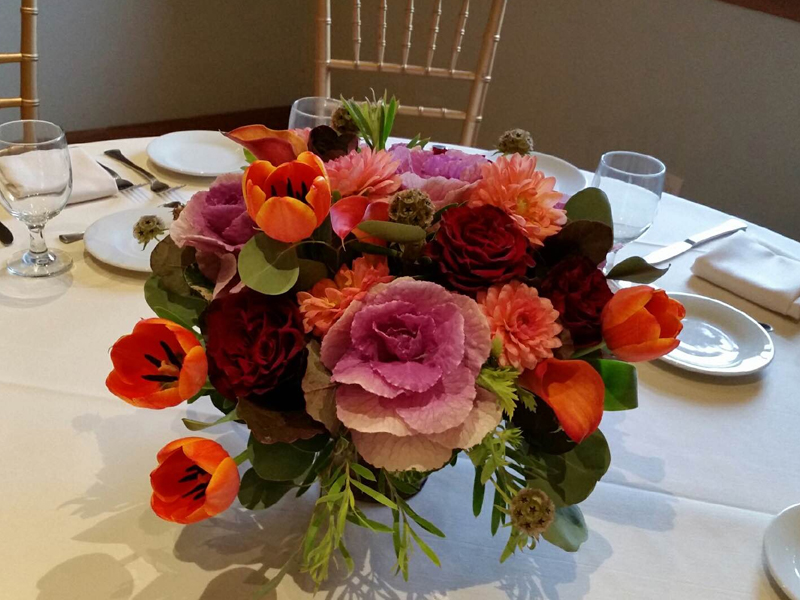 Since intimate weddings are likely to be a more casual atmosphere, people are ready to have a little fun with the design and think out of the box. Kale flowers combined with Celosia, dried arrangements, using precious heirlooms or family pieces in the decor; it all works when the details are more noticeable.
4. Monochrome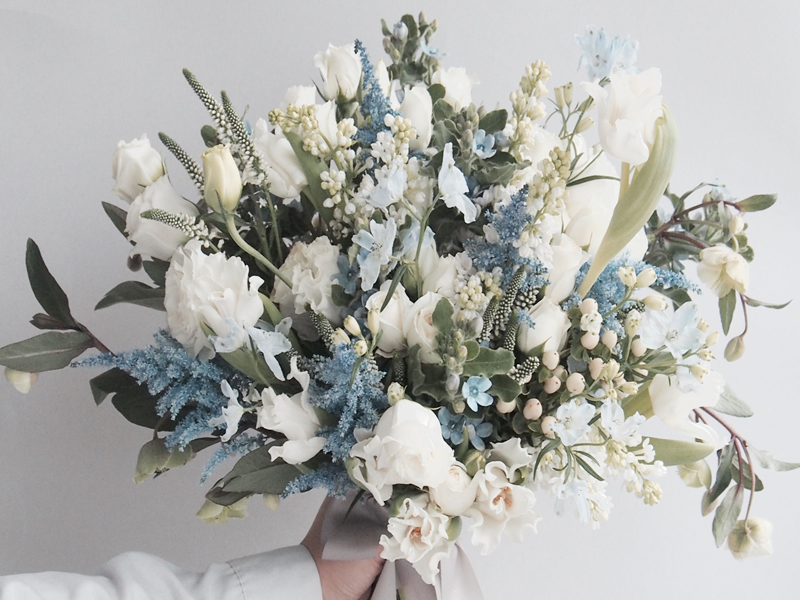 2021 is all about monochrome. The key to making it work is to work within tones of the same colour. Monochrome weddings stand out from the crowd and a great choice of colour for your floral arrangements can bring some elegance to the wedding.
5. Statement Pieces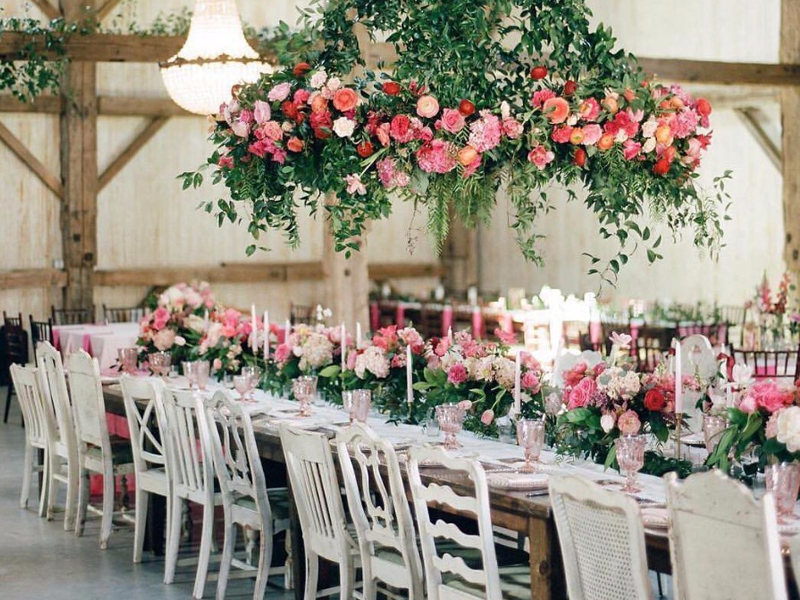 Hanging installations were huge last year but this year the trend is to keep things more grounded both physically and conceptually. When in an intimate setting just one dramatic installation can make a huge statement. Wall backdrops of trailing greens and taped flowers are also strong trends that are relatively easy to execute.
6. Splurge!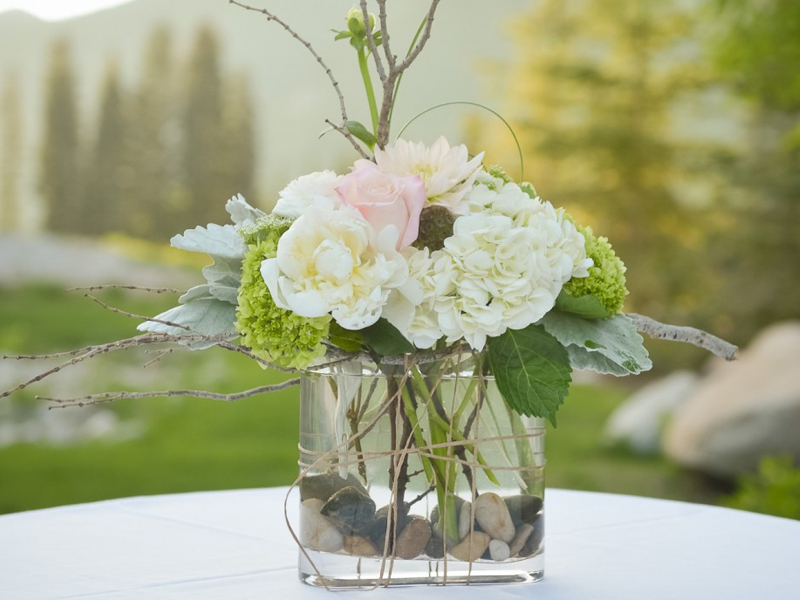 So many couples are sick of waiting after putting their 2020 wedding on hold. So when the big day comes they want more intentional and special blooms and less fluff. Even one focal centrepiece of truly exceptional flowers can be enough to set the mood and give a feeling of contained luxury.
7. Be Thoughtful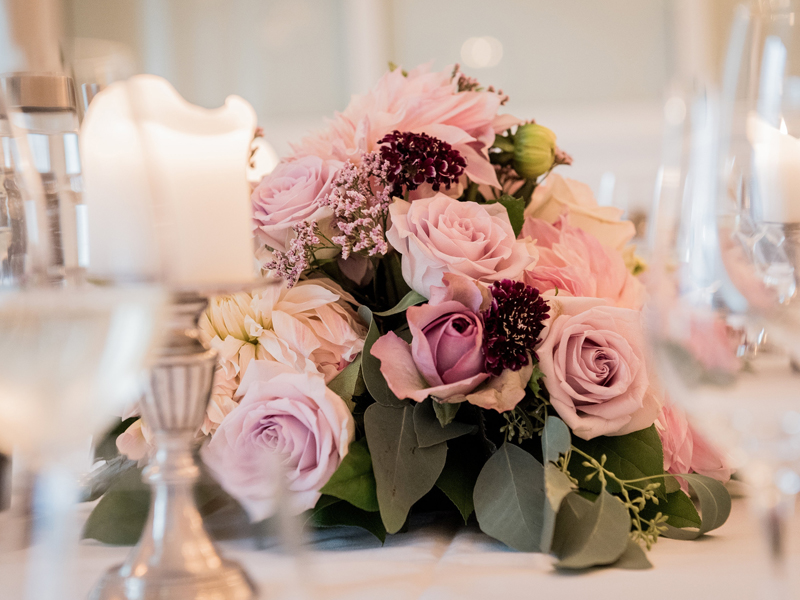 Couples are selecting flowers that symbolise something that is important to them. Flowers have an intricate language of their own with nearly every bloom symbolising something – hope, joy, friendship – the list is endless and it's a lovely way to set an intention for the big day.
8. Dried & Foraged Arrangements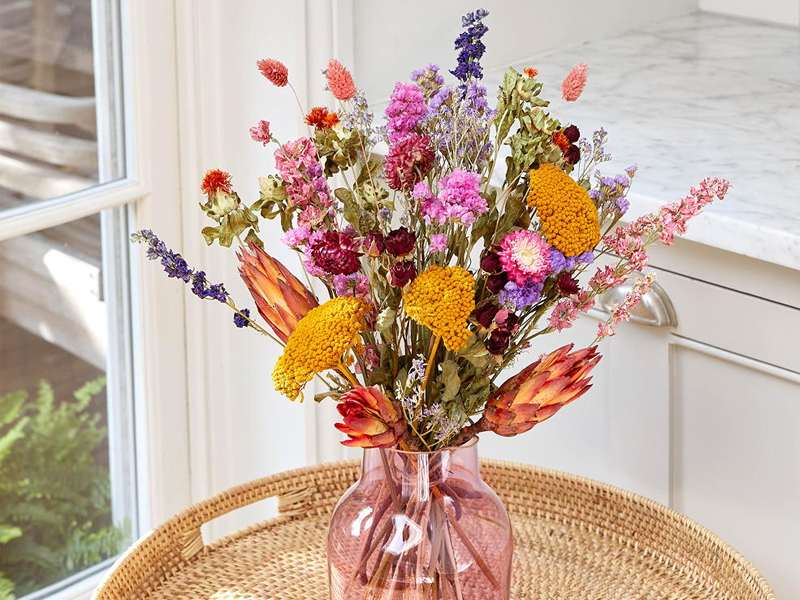 When properly executed, a dried arrangement is a somewhat unique and modern concept , ideal for couples who aren't afraid to go bold with their wedding florals. Work with your florist to source dried blooms that fit your wedding theme and season.
9. Tropical Splendour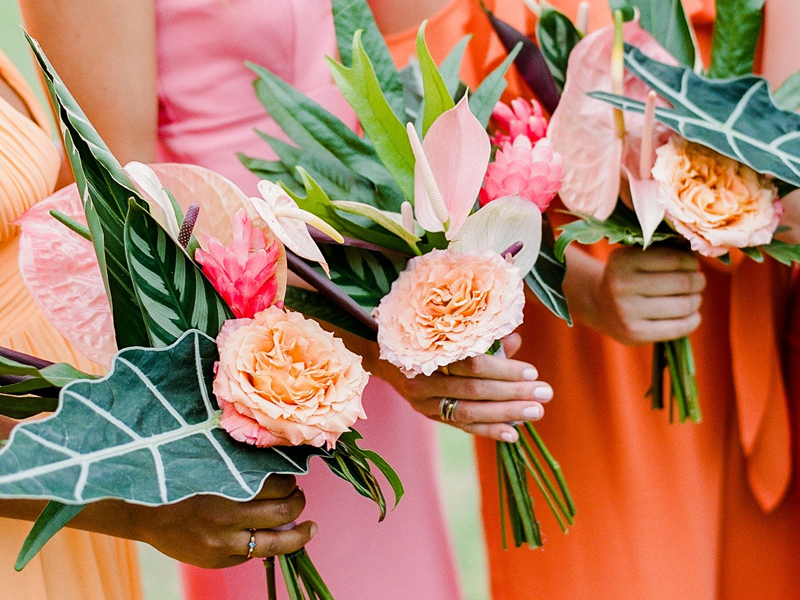 You don't need a destination wedding to decorate with tropical flowers. Leafy greens like palm leaves, monstera plants and banana trees will bring the essence of the topics to your wedding, regardless of the location.
10. Potted Plants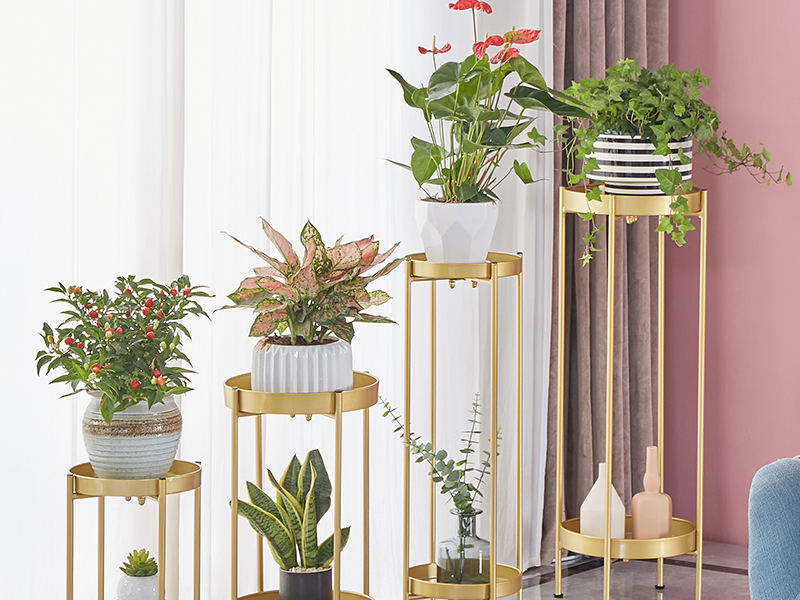 This is yet another trend based on the desire for more sustainable florals. Couples are incorporating potted plant-based designs into key areas like the aisle, backdrop and even bar and centre tables. This actually combines the photo-friendly, eco-conscious, and heirloom trends in one. Plus, it has the added bonus of having cost-effective potential.
Most importantly, please remember to give back in whatever way you see fit on your big day. Share in your good fortune and pay it forward!
TC46 Recommends 5 Ways To Host An Intimate Wedding
While you may be confused, uncomfortable or lost with the new rules of the pandemic, planning an intimate wedding is no longer a headache.
1. Choose Your Venue Carefully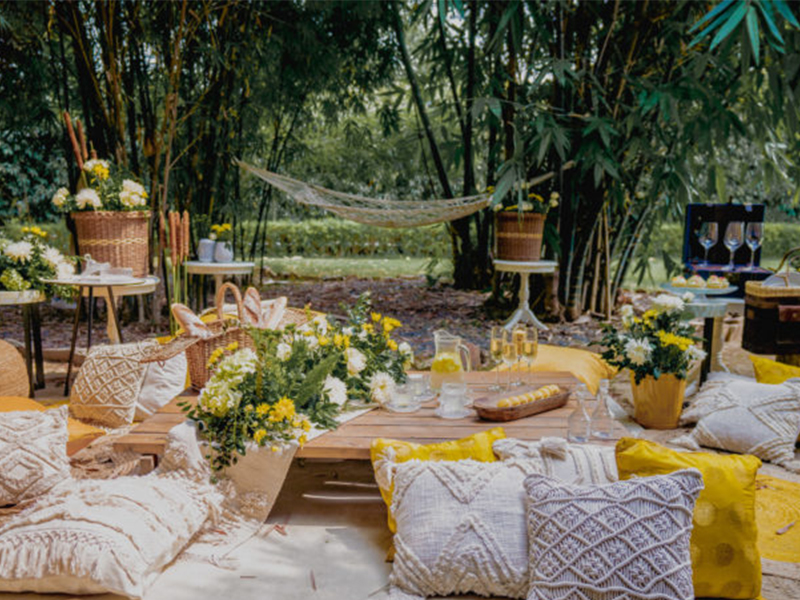 With the shaadi season still pretty chill, you get to choose the venue of your choice. And with past expectations and requirements of making room for thousands of guests, you can pick a venue that's perfect for you and fits your small guest list with ease.
2. Upgrade The Menu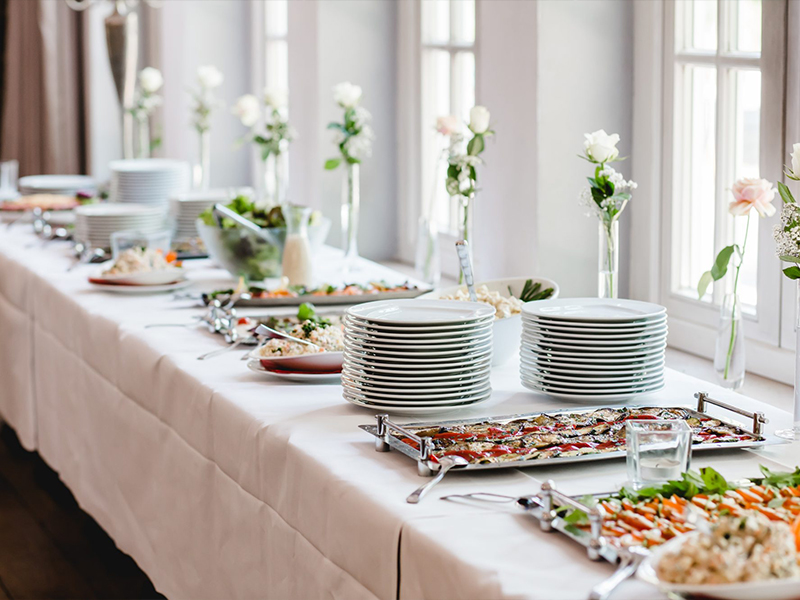 With fewer guests and invitees, you get the chance to go big on the menu. While an OTT wedding with a huge guest list might limit the items you include in your wedding catering services, with an intimate wedding you can go all out. Now that you don't have to worry about your phupa's bade chacha's dietary restrictions, you can experiment as you like.
3. Make Elaborate & Personalised Invitations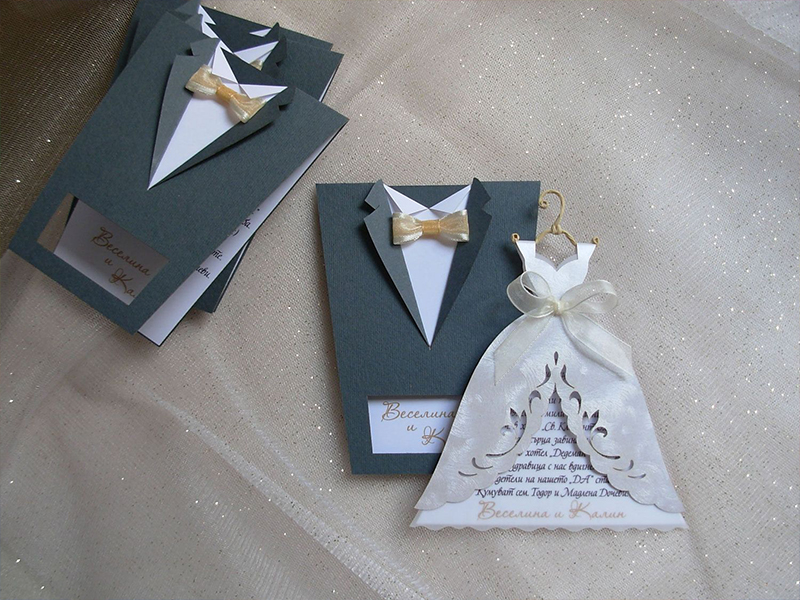 Creating a thousand printed wedding invitation cards can be tedious, time consuming and wasteful. Also, this task is often handed over to professionals or done by another member of the family. In the case of intimate weddings, you can spend more time designing elaborate cards.
4. Get Into The DIY Frenzy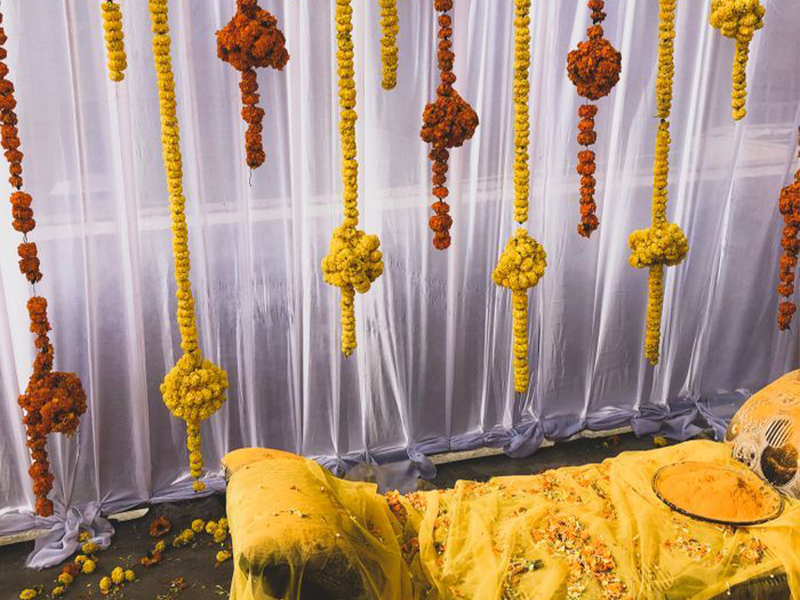 A splendid idea for the family to come together and spend quality time is by jazzing up your wedding with DIY decorations. The amount of time you spent at home avoiding crowds and public places can be utilised effectively to unleash the creativity in you. This is a great option for those looking forward to conducting the wedding ceremony at home.
5. Make It Customised & Memorable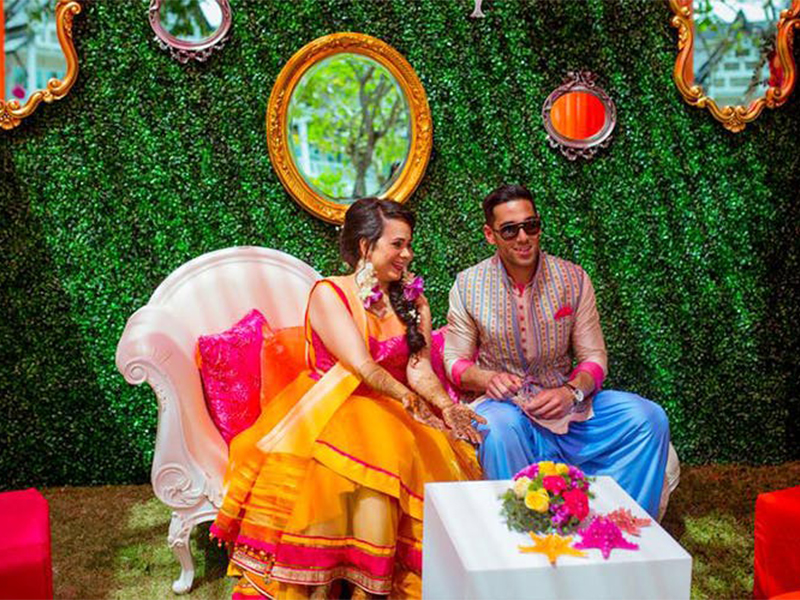 It is everyone's dream to make their wedding a special, unforgettable event. And you have the chance of doing so without spending too much or having to manage a long list of guests. The shorter and intimate the wedding and the guests, the sweeter and more memorable it is.