Imagine getting into a bathtub with your favourite bath salts, fragrant soy candles lit and your trusted hand shower helping you reach climax! Masturbation has plenty of benefits like helping you de-stress after a long day to relieving menstrual cramps. If you are curious about masturbation and keen on creating a healthy, intimate relationship with yourself, then this is the right place for you. While pleasure should absolutely be the ultimate goal for your solo session, maintaining hygiene and staying healthy while doing it is key.
So if you plan on having your bathtub fantasy fulfilled, shop at the Red Dot Shop for the best bath salts. And read on to learn more about having a healthy and hygienic solo sex session with maximum pleasure. Masturbation is healthy for your body, but in sufficient quantity. Here is a list of things to use for masturbation and experience something different.
Women & Masturbation: The Journey Towards Acceptance & Normalization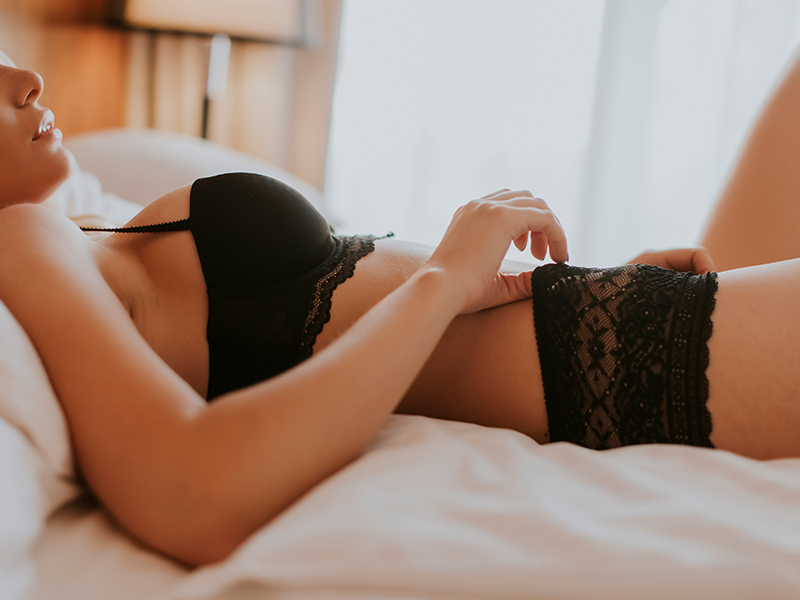 Fortunately, women have come a long way from those days of shame and guilt about masturbating to today, when Swara Bhaskar's character in Veere Di Wedding masturbates using a vibrator. Or when Mirzapur's Golu Gupta reads a sexually descriptive book while pleasuring herself.
10 Household Items Women Can Use As Sex Toys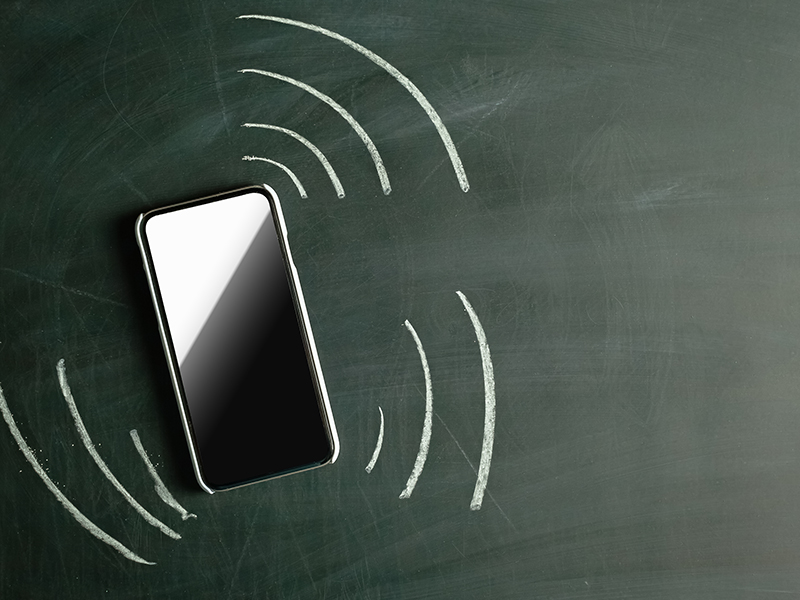 While sex toys are a regular part of a healthy sex life around the world, Indians don't really have much experience. But boredom, like the one we are facing during the pandemic, coupled with an inability to satisfy yourself can be pretty frustrating. And that's when household items start looking appealing. It's amazing how sexually creative one can get when cooped up at home alone. Whether by accident or out of sheer brilliance, women have turned quite a few everyday things into sex toys for self-pleasure. However, it should go without saying, that being safe while using household items for masturbation should be a priority.
Shower Head: The detachable showerhead is perfect for stimulating your clitoris.
Hairbrush: The long, sturdy handle of your hairbrush can stimulate your imagination and your genitals.
Pillow: This one is a good option for women who need clitoral stimulation to climax.
Electric Toothbrush: The vibration, just like a vibrating sex toy, stimulates your body and helps you go all the way during your solo session.
Spoon: The smooth side of the spoon can provide the right amount of stimulation to your clitoris.
Washing Machine: Turn it on, sit on top and let the vibrations and movements take you to heaven.
Cellphone: You can turn your phone into a vibrator simply by downloading a vibration app.
Ice Cube: Slowly run a cube over nipples, then down the torso, then down the happy trail.
Face Cleansing Brush: The buzz-buzz could make you orgasm if you place the back end against your clit.
Bottles: Clean makeup, perfume, shampoo bottles can take you to pleasure town.
Warm Wet Towel: Just wet a towel with hot water and use it to rub against the skin.
Tips To Stay Safe When Using DIY Sex Toys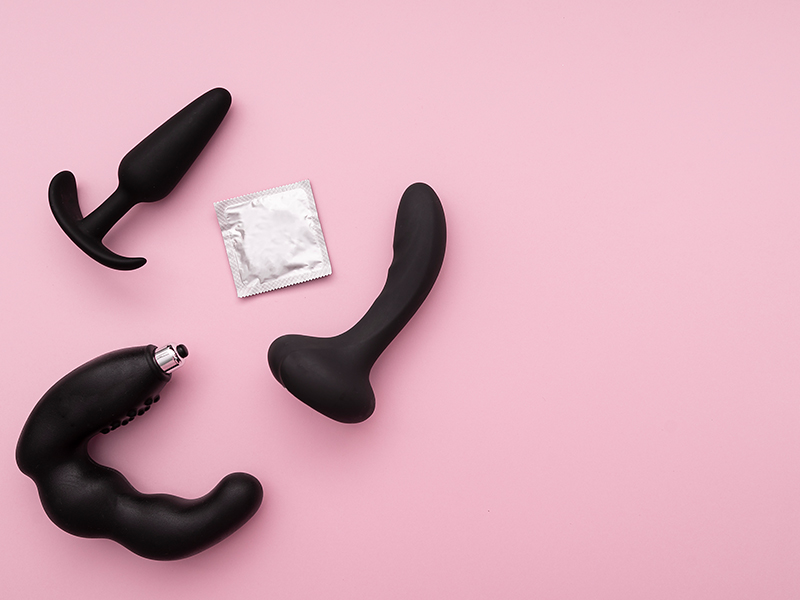 Whatever everyday item you choose must be sanitized first with soap and hot water, anti-bacterial soap or rubbing alcohol, then covered with a condom before putting it in your body. Otherwise, they could potentially cause irritation, contagion or abrasions.
Beware of using wood and glass objects or items made of materials that have sharp or pointy parts, or elements that can fall off inside of you. Stick to silicone, plastics, cloth, or non-abrasive metals.
If you are simply laying your lady-bits against something, even after cleansing the area, keep a layer between you and it, such as underwear, sweatpants, a t-shirt or a towel. This will protect yourself, enhance the rubbing sensation, and even help to soak up any secretions you may omit.
If possible, use a condom. In case you are using an object like a dildo, inserting it inside your body, then use a condom. It will protect you from all sorts of infections.
It's vital to know how to sustain the excitement, put sex back on the table, and maybe even and some spice in your love life. If it can be inserted, has a smooth surface or vibrates you can have an orgasm with it. There are several options you can use to masturbate and achieve the big O. Now that you know how to play safe, have some fun!
Sex Toys & Female Pleasure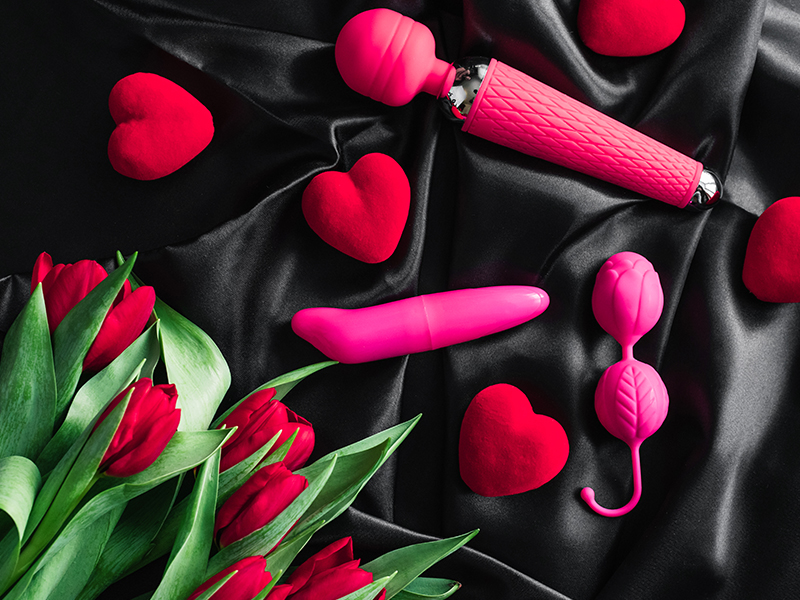 Using toys is totally normal, and is, in fact, a great way of experiencing new sensations. Use them all by yourself or even with a partner. For a lot of women, using toys is the final step that pushes them to have an orgasm. Something small and powerful but still discreet, like bullet or G spot bunny vibrators, can be a fun new way to accomplish what your hands may not. There are a lot of different models with varying specifications that you can select based on your personal preferences and your budget. If you choose to use toys, don't forget to use lube to make the experience much more intense and comfortable.
A Guide To Sex Toy Care & Hygiene
The sex toy business is a booming industry that will see a rise in demand for the foreseeable future. Sex toy safety, however, isn't always top of mind, although experts say it should be. Sex toys are, of course, used in very intimate ways and need to be of the best quality and taken care of with top hygiene practices. So how can you protect yourself while enjoying all of the fun that sex toys have to offer? Here are five crucial safety tips every savvy sex toy consumer should be aware of.
1. Know What Materials Your Toys Are Made Of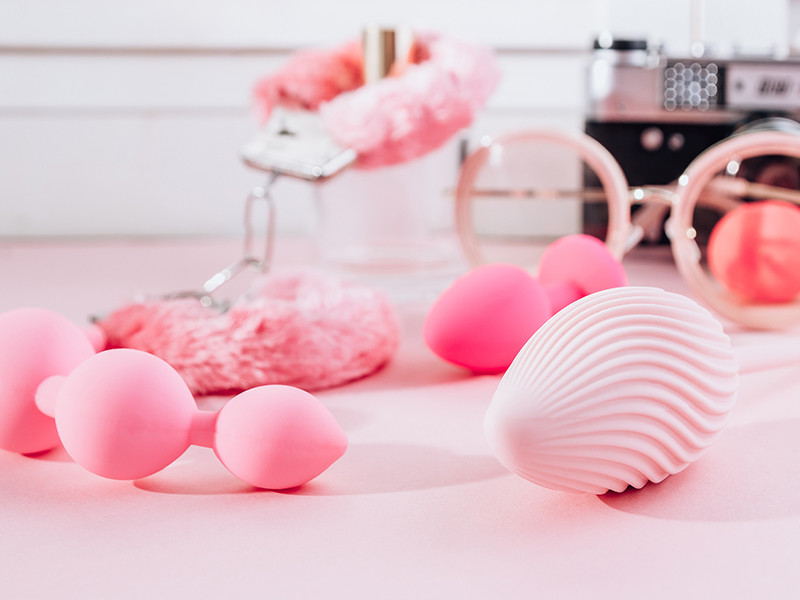 There are some materials that consumers may choose to avoid. Some toys are made with phthalates. These chemicals, which are present in some plastics, may disrupt human hormones.
2. Wash & Dry Your Sex Toys Regularly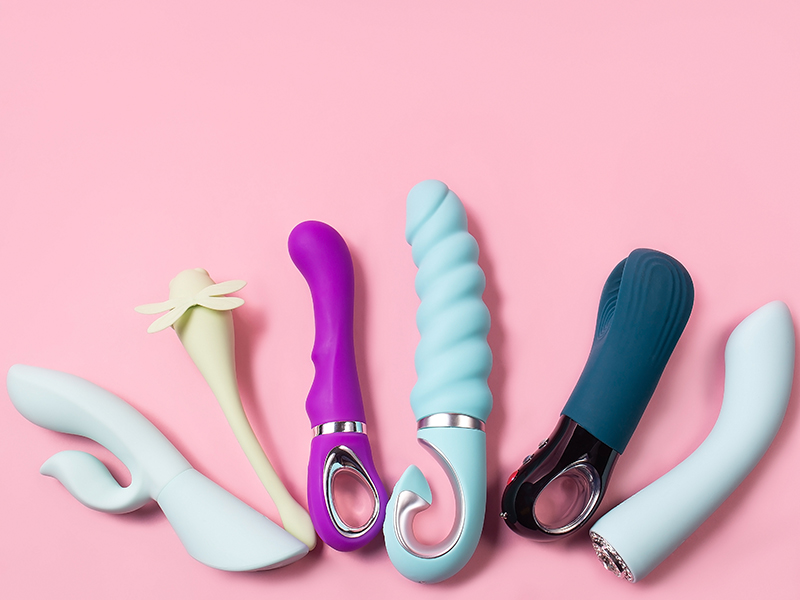 Sex toys should be cleaned between every sex act and in between every partner. Toys can also spread infections, including sexually transmitted infections (STIs) because they can retain bacteria and viruses. In addition, sex toys can get covered in dust and other particles while they're stored. Your toy's manufacturer should be your first stop for washing instructions.
3. Use A Condom To Reduce The Risks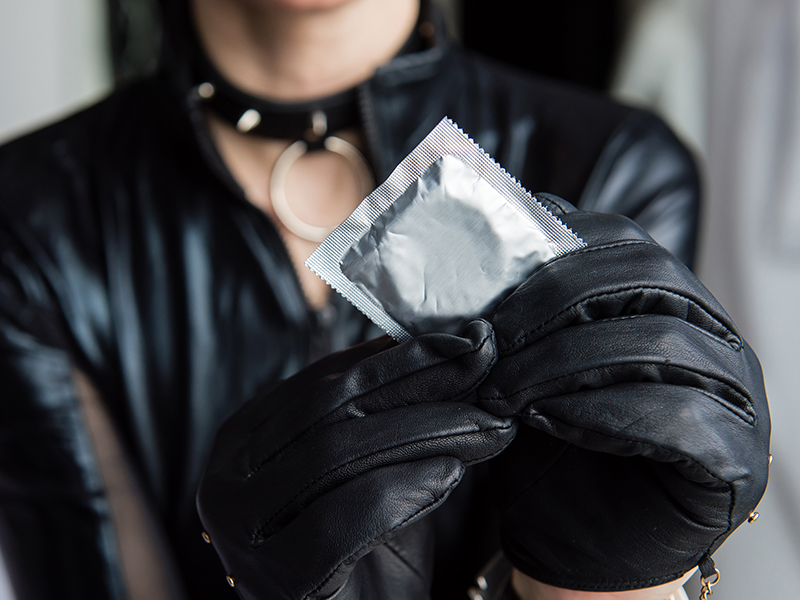 Condoms most certainly should be used to cover phallic-shaped toys. Hand brushes, toothbrushes, bottles can all be wrapped in a condom. That is because even if you diligently clean your toys, there is still a chance of transmitting infection.
4. Buy Packaged Sex Toy Cleaners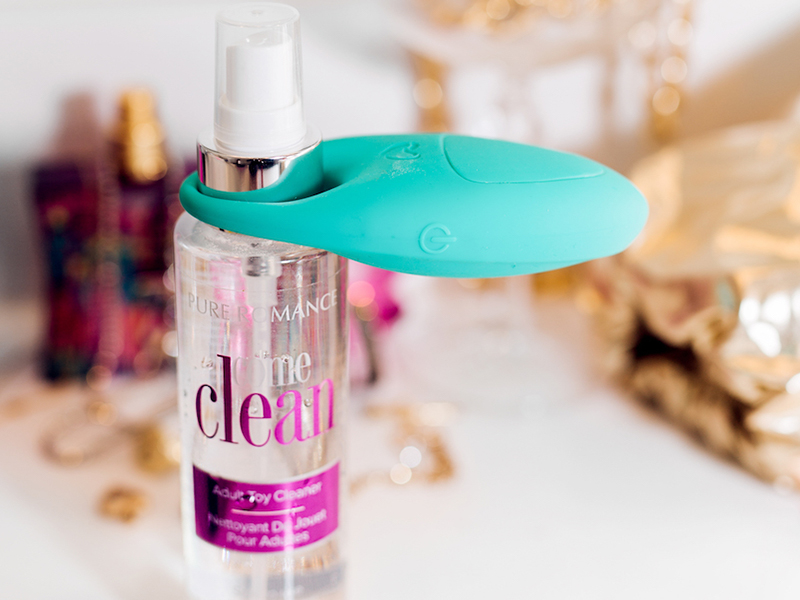 There are toy cleaners out there if you want to do the clean-up job from the comfort of your bed. You'll want to focus on water-based cleaners as oil-based and silicone-based cleaners are known to break down silicone.
5. Buy From A Credible Company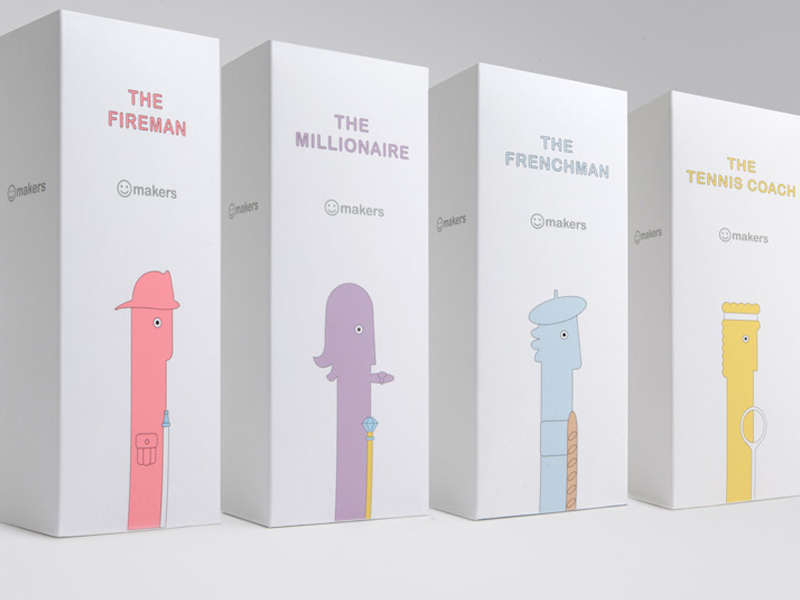 The sex toy industry is growing by the day, which means it can be a challenge to vet the safety of what you're buying. Experts say to start by researching reputable manufacturers and to look for companies that are transparent about their products. If a manufacturer provides detailed information about the materials it's using and specifics on how to use and clean its toys, that is a good start. This is especially important in India since the whole subject of purchasing and selling sex toys is still considered taboo.
Know The Best Way To Clean Your Sex Toys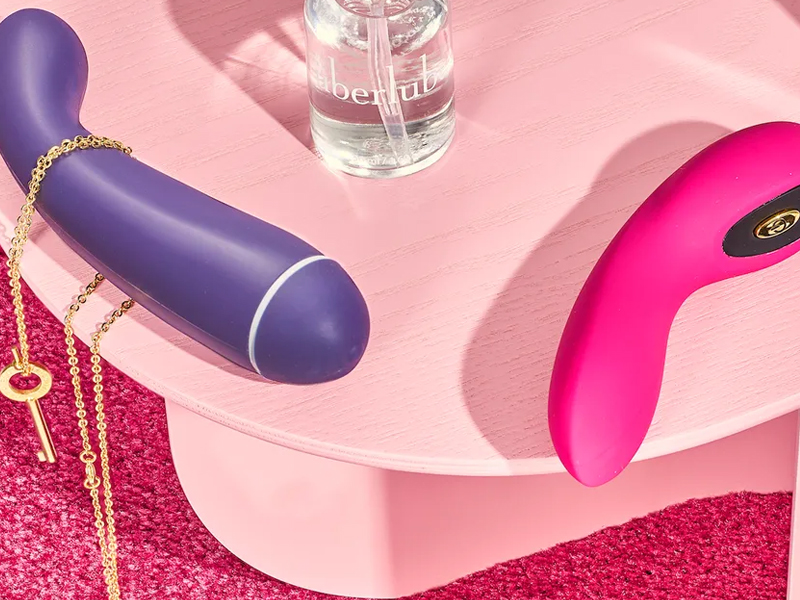 Once you know what material your sex toy is made of, it gets easier to clean it up.
Silicone, glass, stainless steel, or wood, and it's motorized: Use mild antibacterial soap you'd use on your body and a damp cloth to wipe the toy clean.
Silicone, Pyrex, stainless steel, or stone, and it's not motorized: For a deeper clean, place it in boiling water for eight to 10 minutes, or run it through the dishwasher without soap.
Cyberskin: Use a little bit of soap and warm water to clean it. Too much sudsing can damage the sensitive material.
Hard plastic, elastomer, thermoplastic elastomer (TPR), or jelly rubber: These porous materials can still contain bacteria after washing with soap and water. So, use a condom if you're going to share with a partner.
5 Websites Where You Can Buy Sex Toys For Self-Pleasure
If you're looking to add spice to your sex life or just show yourself some extra love, then here are a few websites where you can buy your favourite sex toys.
1. Besharam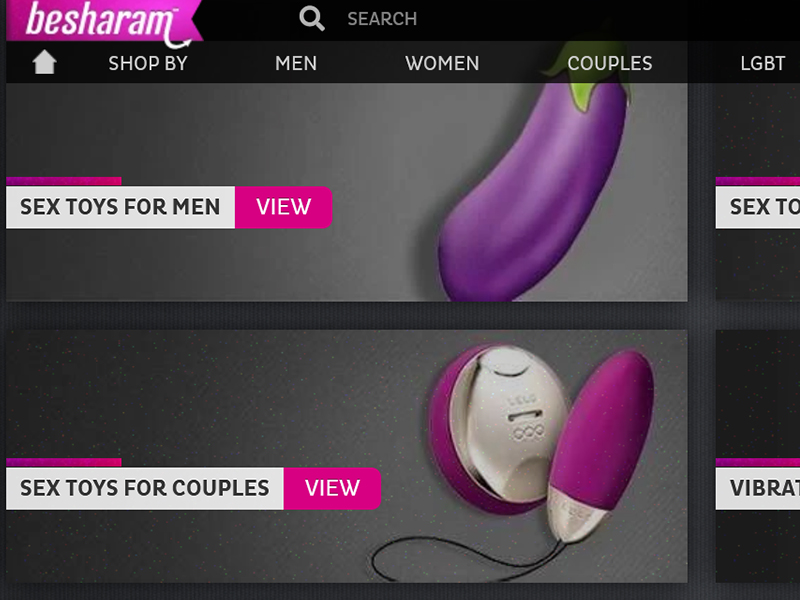 Looking for a wide variety of options you get to shop from? Besharam offers a plethora of adult products for solo sesh, intercourse and even lingerie.
2. Privy Pleasures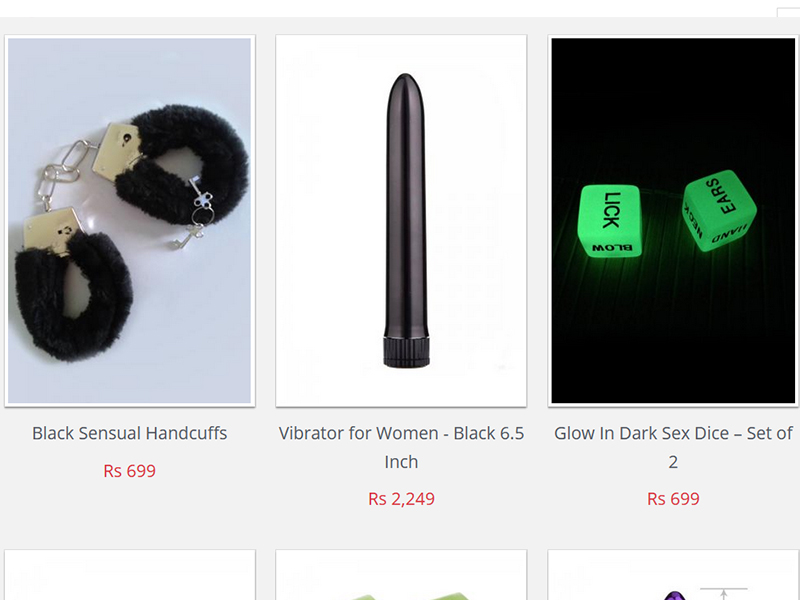 This site has taken it upon itself to cater to everything pleasure like couples games, lingerie for men and women, exciting toys and more.
3. Love Treats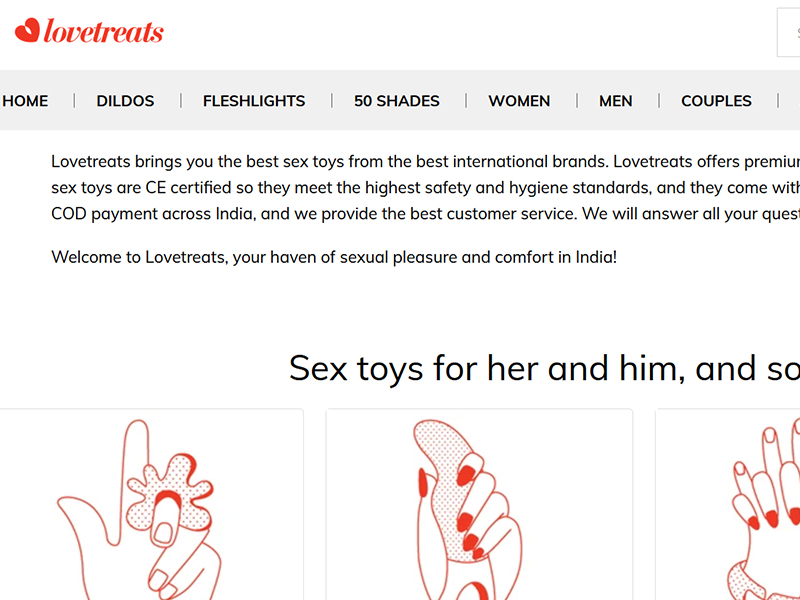 This site has some really cool toys that would be an absolute treat to have. Buy a new product for him, her, couples or update your lingerie collection.
4. Adult Products India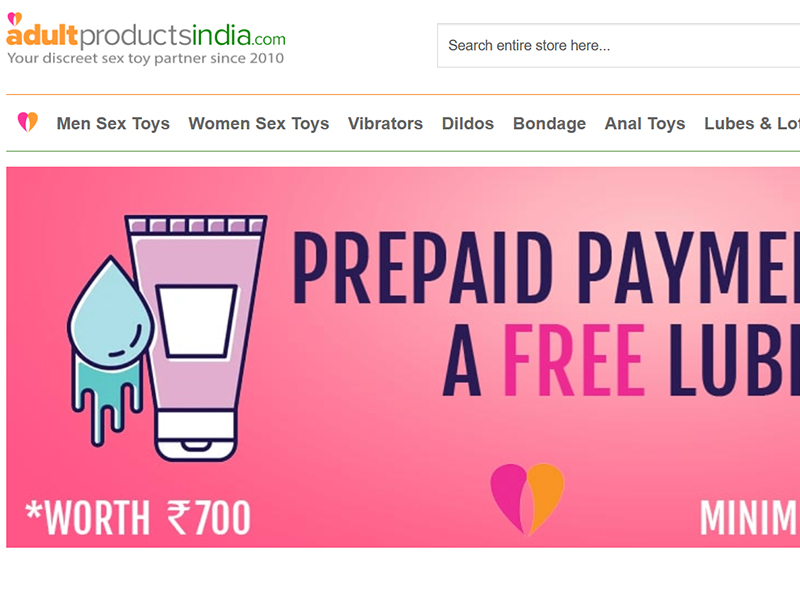 From realistic looking toys to stocking on some sexy lingerie, you'll find everything here.
5. Naughty Nights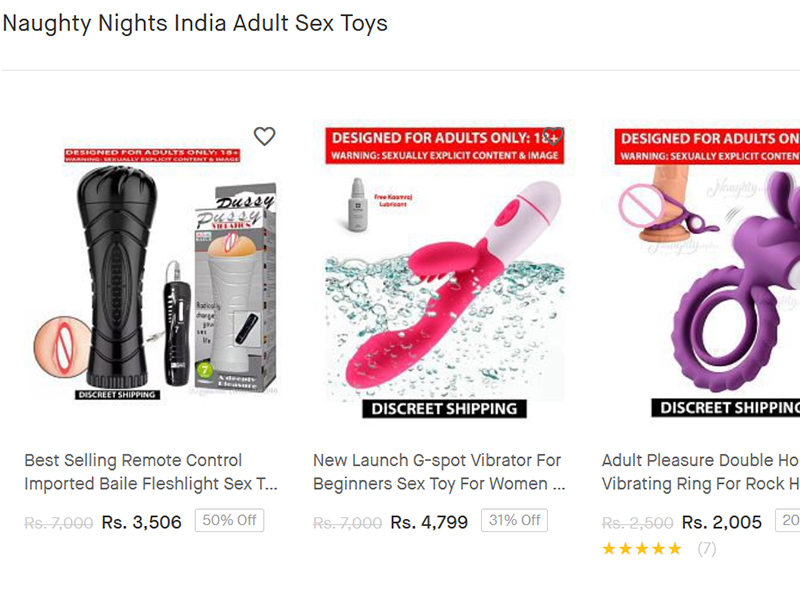 Perfect for all kinds of pleasurable activities, this site offers something for everyone.
Reasons Why It Hurts When You Masturbate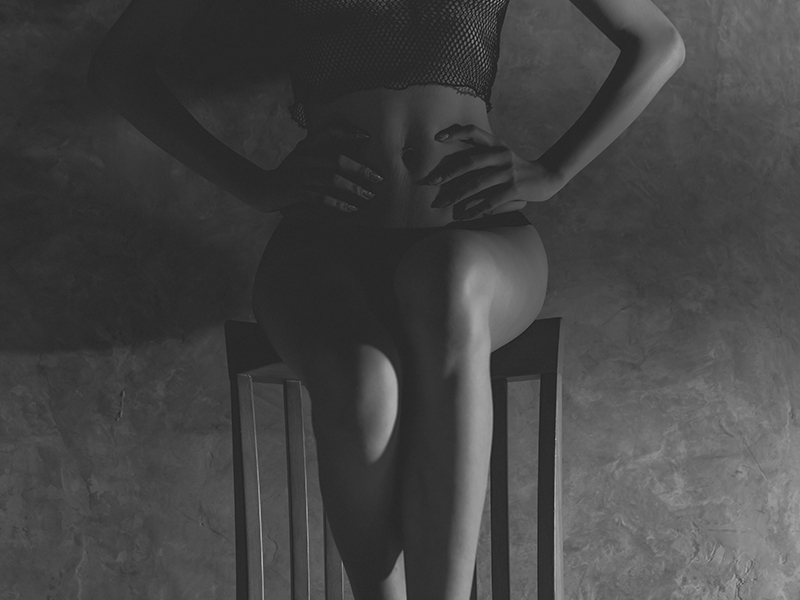 For a number of reasons, some people might experience pain when they masturbate. Masturbation can be uncomfortable, a bit sore or downright agony for a number of reasons, some of which are serious and some from simply overdoing it. Pain during masturbation is characterised by 'recurring pain in the genital area or within the pelvis during sexual intercourse. The pain can come on before, during or after masturbation and it can feel sharp and intense.
1. Lack Of Lubrication
If you're experiencing discomfort during masturbation, this could be due to a lack of lubrication. Menopause, childbirth, breastfeeding, medications, or 'too little arousal before intercourse are the most common causes of vaginal dryness. This usually won't be too painful, and will instead feel more uncomfortable. This can be treated simply by using a good quality lubricant when you self pleasure.
2. Hypersensitivity
If the pain you experience is in a specific area of your genitals, it could be that part of your vulva or vagina is 'hypersensitive'. This is quite common in the clitoris and is caused by the large number of nerve endings found in the area. Visit your gynaecologist to know how to work around it.
3. Vaginismus
If the pain only happens during penetrative masturbation, it could be that you are experiencing vaginismus, a condition involving the involuntary tightening of the vaginal muscles. Women often term it as 'muscles spasming and contracting uncontrollably during penetration'.
4. Vulvodynia
This is a pain-related disorder that affects the vulva. When pain is confined to the vestibule (the area around the opening of the vagina), it is known as vulvar vestibulitis syndrome (VVS). A sensation of burning, stinging, itching or rawness are some of the common symptoms.
5. Endometriosis
Endometriosis is a condition in which the tissue, known as the endometrium, normally lining the uterus is found on organs outside the uterus. It could also be a cause of your pain. About two-thirds of women with endometriosis have some sexual dysfunction.
Masturbation Tips For Beginners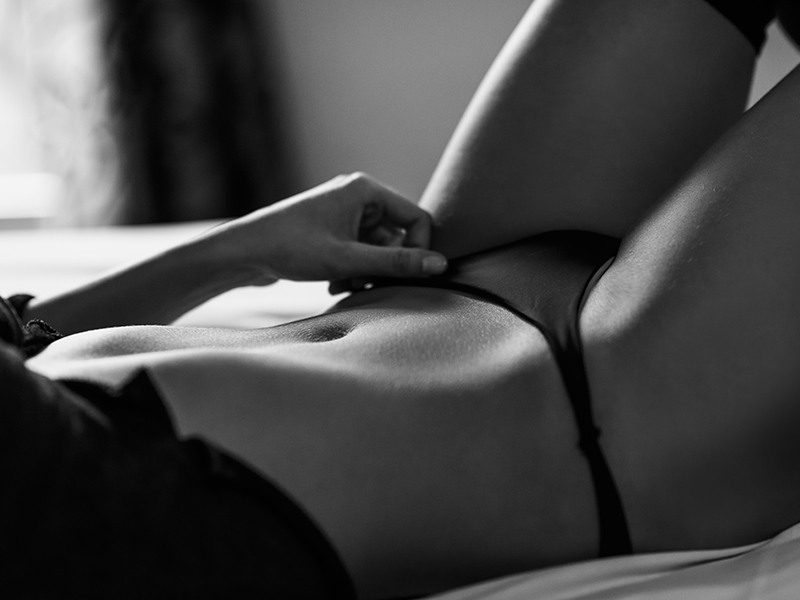 Most women in India are still shy about masturbation and the act of doing it. Since female pleasure is hardly the focus in movies and series, women are conditioned to put their needs on the back burner. But masturbation is not just fun, but a sexual need that should be fulfilled. Your body is your body. No one else should control your sexuality. Tell yourself that this is healthy for you, and your body is a thing of beauty, not shame.
Still uncomfortable masturbating? This video might make you feel a whole lot better about the sexy kind of self-love.
1. Understand Your Body
A woman's body has plenty of erogenous zones. Every touch can feel and make you react differently. And it varies from person to person. Apart from the vagina and clitoris, there are several erogenous zones like nipples, inner thighs, ears, neck and other body parts. Begin by understanding your body and what works best for you. Schedule some quiet time to explore your body and you will become aware of your wants and likes in the bedroom.
2. Set The Mood
Once you schedule some 'me' time, it's time to set the mood. Get comfortable, dress up in some sexy lingerie or just dress down to your comfort level. You can turn on some music and even light up candles. If you plan on using sex toys, make sure they are cleaned and powered up. Avoid disappointment due to dead batteries. Masturbation, just like sex, is not just limited to physical gratification. Just as you connect with your partner during sex, self-pleasure allows you to bond with yourself. It will help you combat body-image issues and low self-esteem.
3. Choose Your Inspiration
Did you know that you can turn yourself on by simply thinking about something sexy? Memories of your first kiss or even the hottie you met last week can turn you on. Let your mind fantasise about people or situations that send tingles down your spine. If that doesn't do the trick, you can always turn to erotica or porn. Not all women prefer adult books and many enjoy good visual stimuli. There are plenty of women-friendly sites that produce a gentler or story-driven narrative. But it isn't necessarily what every woman prefers. So let go of your inhibitions and search for something that brings you joy.
4. Take Your Time
Unlike movies and pornographic films, orgasm can't be achieved at the flick of the wrist. The time it takes for one woman to reach climax is different from others. Remember, this is not a race and you are the only player. You don't have to rush masturbation. Try new techniques or get freaky in a new place in your house. Hop into the shower or change it up by closing the curtains and laying on the couch. Take your time to enjoy all of the sensations you're feeling throughout your body.
5. Get Innovative
You don't need sex toys to masturbate. A few gharelu nuskhe includes using the bed, pillows, the sofa, toothbrush, ice cubes, vegetables and bottles in an innovative way that can be pleasurable. Play dress up with yourself or consider role-playing to turn yourself on. The most sensitive part of the female anatomy is the clitoris which is often untouched during sex. Men are mostly unaware of this glorious spot of the female body. So try a new technique and use your imagination.
Have Questions? Talk To An Expert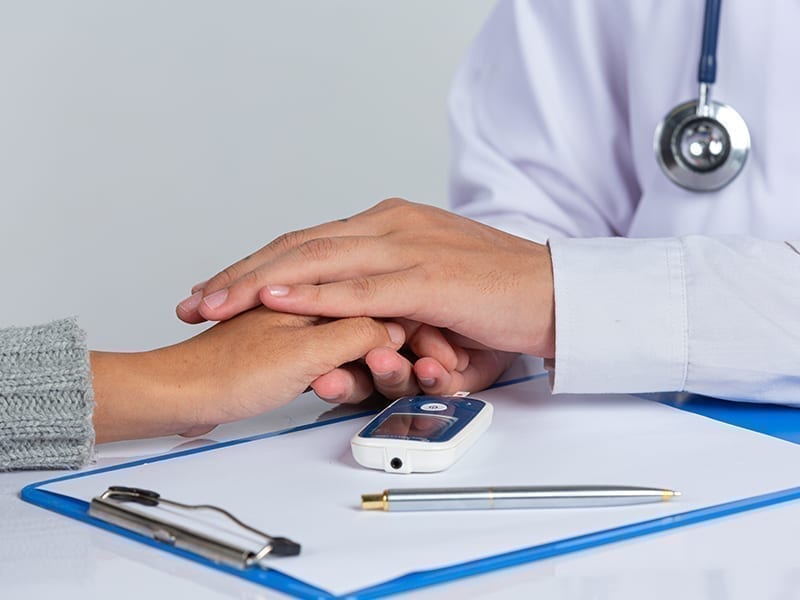 If you have queries or are unsure about anything, consult clinical sexologists and credible sex educators. Whether you are exploring sex positions if intercourse is painful, need to overcome the fear of sex or looking for expert tips before buying the right lube for you, experts are the way to go. In case you think you need more help, connect with your Gynaecologist for more information. In the meantime, get ready to try an avenue of sex toys, learn the ways to maintain great hygiene and tips for a healthy and satisfying solo sesh!