Edging – a new term in your dictionary? Or have you heard the word before but aren't quite sure what it means. Or would like to know more about it. What is edging, did we hear you say? So, let's get started. Edging, also referred to as peaking, surfing, and teasing, among others, is the practice of stopping yourself just short of reaching orgasm when you are on the cusp. It's a metaphorical term that indicates the moment when you're literally on the "edge" of falling over and experiencing an orgasm, the sexual climax.
To be specific, this implies stopping from sexually stimulating yourself further before you come, waiting for about 30 minutes, before then proceeding to stimulate yourself and continuing to do so till you orgasm again. You may be getting the impression that edging will help you last longer, but there is more than what meets the eye. There is no way that guarantees that you can race towards lasting longer in bed ro achieving a better orgasm. But what it definitely does is, it makes you completely aware of the stimulus to which you respond the best, both solo and with a partner, opening doors to a more wholesome sexual experience.
3 Edging Benefits You Should Know About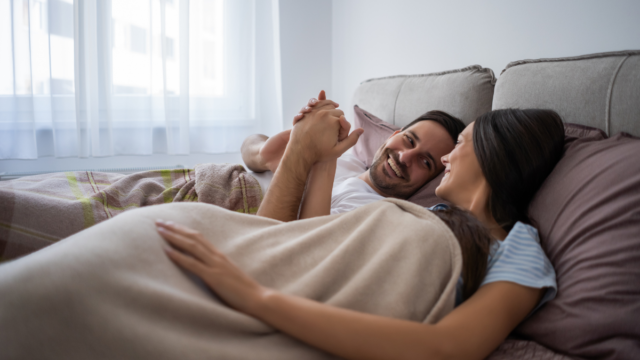 1. Helps Women Orgasm More Easily
Edging is a great way to explore oneself and discover what gives you pleasure and what doesn't. As a result, you realise the reasons and moments of arousal, making sex more pleasurable for you.
2. Eliminating Embarrassment
Sex sometimes raises feelings of stress, anxiety, and insecurity due to the pre-conceived fear of the inability to reach orgasm. Edging serves as a way of knowing yourself and your physical needs better, eliminating stress and anxiety for not being able to feel aroused.
3. Reduces The Dependence On Penetration For Reaching Orgasm
Vibrators act as an alternative for a male partner, or introduces a greater element of exploration to your sexual experience. Edging goes one step further and reduces dependence on a male partner and vibrator. No male partner and virator? No problem! You have edging to come to your rescue, emphasising on the varied edging benefits.
4 Stages Of Arousal You Should Know About Before You Start Edging
Exploring yourself and together with your partner is absolutely essential for a holistic time in bed. It enables you to be mindful of your needs in bed as well as that of your partner. There are 4 stages of arousal you need to know about before you start to practise edging.
1. Excitement
The first stage of sexual arousal happens when your skin gets a flush, you feel your heart beating faster, your muscle start becoming tense, blood gushes down to your vagina and clitoris, and teh scrotum withdraws.
2. Plateau
Here, you get one step closer to orgasming as everything you've felt in the previous stage becomes even more pronounced. You need to start slowing down and get ready to stop stimulating yourself to initiate the process of edging.
3. Orgasm
You start feeling ecstatic as a result of various nerve and muscle responses getting initiated. This causes raised lubrication in the vagina. However, if edging is on your mind, this is the stage you should try to avoid before you're ready.
4. Resolution
During the last stage of arousal, tissues go back to their non-aroused sizes and colours. All you4r vitalls get normalised too. This also marks the start of the refractory period or the phase when you can't get aroused again. This lasts for a few minutes or a few days, or sometimes even longer, varying among people.
Although the above 4 stages are the usual for most people and enables you to understand what is edging, the feelings felt during these phases vary widely among people.
Guide 101 On Experimenting With Edging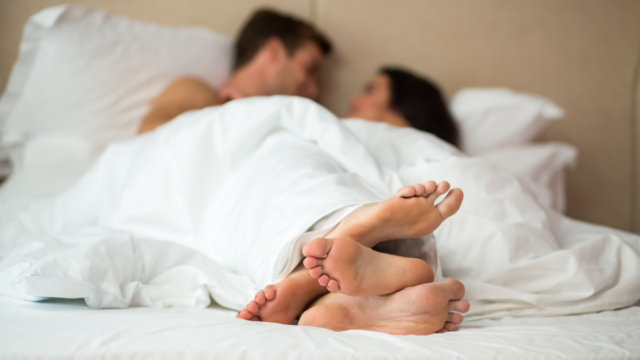 If you're trying out edging or making an effort to master it, focus on the stage between plateau and orgasm. It is important to listen to your body and recognise this stage as the first step towards edging successfully.it is most likely that you're not going to get it perfectly right the first time or even the first few times. Have some patience and keep repeating the same because, remember, practice makes perfect.
7-Step Process For Edging When You're Flying Solo
1. Create The Ambience
It's important for most women to create the perfect setup that will get them into the mood for some "me-time". Switch on dim lights or switch off all the lights, if that works better for you. Burn some candles or diffuser because aromatherapy usually works wonders for all. Put on some music – the kind that turns you on.
2. Get Into The Right State Of Mind
Lie down, relax, close your eyes, and state touching yourself. Continue to stimulate yourself till your vagina gets wet.
3. Masturbate
Stimulate your clitoris further and every other part of your body that gives you a high.
4. Stop Stimulating
When you feel you're on the verge of coming, stop stimulating yourself. Move your hands away or slow down, take deep breaths, and open your eyes. These sudden movements will temporarily pull you away from climaxing.
5. Stimulate Yourself Again
Return to stimulating yourself. When you do, you are likely to feel your body becoming more tense and harder, accompanied with more shaking and perspiring.
6. Masturbate Faster
Masturbate after and keep at it till you're ready to orgasm after female edging.
7. Orgasm
Reach for an orgasm, which will last longer and feel more intense. Be mindful of how you're feeling and see whether female edging enables you to experience a better orgasm.
5-Step Process For Edging With A Partner
1. Get Aroused
Let your partner arouse you through foreplay by stimulating your G-spot. Indulge in oral sex, nipple sucking and licking, and other favourite foreplay activities – anything that gets you going.
2. Communicate
Freely communicate when you're about to come, so your partner can stop stimulating after the plateau stage and right before you reach orgasm.
3. Stop Your Partner From Stimulating You
Stop your partner from stimulating you just short of you reaching an orgasm. Ceaze foreplay for sometime.
4. Let Him Stimulate You Again
Let your partner stimulate you again till you reach an orgasm and stop again till you reach an orgasm that is more intense and satisfying. This will give you a comprehensive idea about what does edging feel like with your partner.
Risks Associated With Edging
For some women, stopping just before reaching an orgasm might lead to a loss of arousal. They may not be able to take off right from where they had left off on the journey towards experiencing an orgasm. This, most evidently, makes them feel dissatisfied and eventually lose interest in sex. For them, the primary purpose of prolonging pleasure during intercourse gets defeated. Hence, when it comes to edging for women, it is not a good fit for everyone.
There is no end to how often to practice edging with your partner or when you've decided to fly solo. So, whether your partner is arousing you, or you're pleasuring yourself while being in your company, or pleasuring yourself in your partner's presence, make the most of edging and see how it works for you.
Open up like never before and participate in conversations about beauty, entrepreneurship, mental health, menstrual & sexual health, and more. Desi women, join our community NOW!