As articles about sex, kinks and fetishes pop up more and more in your feed, your curious dil needs to know more and explore this wild field. If you're a newbie to this world, and you want to get started, here's a beginner friendly guide to BDSM terms that you can check out right here.
You'll be amazed to learn about things that turn people on and perhaps make you go "kya aisa bhi hota hai?" In this article, we're going to dive deep into the universe of kinks and fetishes and find out new things together!
But first, what are kinks and fetishes? Aur in dono mein farq kya hai?
Sexual Kinks & Fetishes: What's The Difference?
Kink: Think of kink as an umbrella term used to describe various sexual activities besides the common ones. For eg: BDSM, roleplay, chains, etc.
Fetish: Now fetishes are more defined than just kinks. It is a very specific requirement that is necessary for them to experience sexual arousal. For eg: you might have heard of foot fetishes.
While both these terms are heavily connected and almost similar, there's a slight variant. A fetish can be your kink, but what's your kink may not necessarily be your fetish. For example, you might enjoy a bondage kink, but being bound is not a necessary requirement for you to get aroused.
Are you turned on? Oh, not yet? Then let's dig into these 8 spicy sexual kinks and fetishes that might turn you on.
Read: 9 Rasile BDSM Terms You Should Know If Pain Is Your Pleasure
8 Sexy Kinks & Fetishes To Spark Your Imagination
1. Whips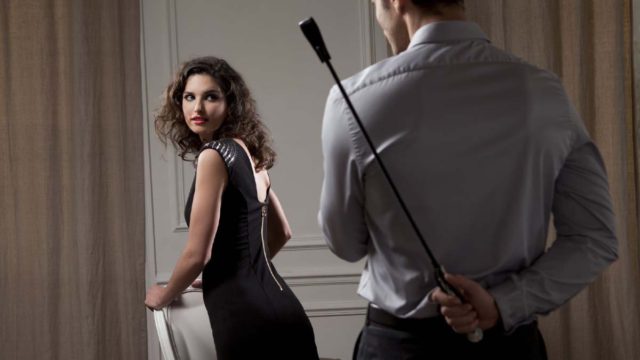 Given how commonly whips are shown and mentioned in adult media, this one should come as no surprise.
This type of power and punishment play is a lot of fun, BUT! There's a catch. If you and your partner don't hash it out nice and clear first, it may just end up being painful. Ask your partner where they want to be whipped and go over a pain scale with them, be vocal and communicate. Both parties should feel safe and comfortable.
And you know what's a smart idea? Coming up with a safe word. Something that is absurdly weird like "orange" or "elephant". Stay away from words that might slip from your tongue during such activities, like, please, stop and no.
2. Wax
Wax play is another BDSM kink that can be found in R-rated movies and 18+ adult romance books.
It involves either dripping wax on someone (aka your partner) or the other way around. The key here is to use the right type of candles. Thinking about using your bedside candle? No no no! The scented ones you have around the house are very unlikely to work, and very likely to burn you and your partner.
Instead, choose paraffin or soy candles that slowly pool the wax as they burn rather than hardening in a snap when put onto the body, so you can play with it before it stiffens.
3. Bondage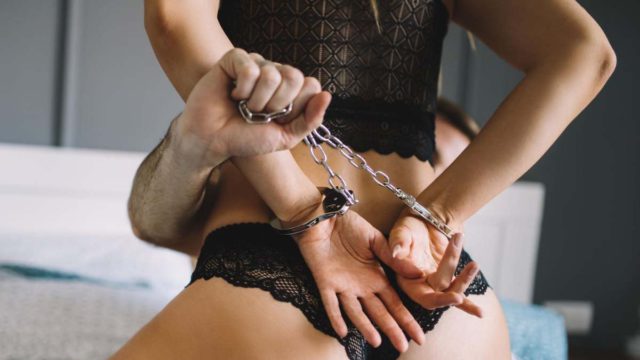 The Big B of BDSM! Bondage is the type of kink where you bind your partner with rope, non-stick tape or strings, or you're the one who's bound by one of these. This sexual kink is all about trust, of lending your partner, your whole body. But like all kinks you need to be careful and keep the mantra of consent in your head.
Tying the ropes or tape too hard can not only make the experience uncomfortable but can also cause permanent nerve damage. The best way to enjoy this is to have an open mind conversation with your partner about the boundaries you're willing to cross or not.
PS: Make sure the bindings are sturdy enough to restrict motion but not tight enough that they cannot be broken out of.
Read: 8 Tips For A Spicy Sex Life
4. Age Play!
This fetish involves an exchange of power. Here partners will role-play and act as if they are of different ages than they actually are. The most common pair that can be found is of an adult, who's mature and a young "baby" who needs to be looked after and taken care of. Age play is also a type of dominance and submission play in which the partner who is playing the younger person is usually the submissive. While the adult is the dominant and is in charge.
5. Quirofilia AKA The Hand Fetish
Partialism is often used when referring to rotic obsession with a certain region of the body, therefore, quirofilia is also known as hand partialism.
A person who is into quirofilia is drawn to fingers and hands in particular. Many of us have fantasised about having hands all over us, and this fetish simply takes that erotic focus a step ahead.
Quirofilia can be defined as an attraction to certain areas of the hands, manicures, or certain things that hands can be involved in, such as handjobs. If you have a hand fetish and want to share it with your partner, discuss how you might incorporate it into your sex life, perhaps as a kind of foreplay?
6. Katoptronophilia
Katoptronphilia is a fascination with mirrors, or more specifically, watching themselves in a mirror while engaging in sexual activities or masturbating to pictures of themselves in such circumstances.
People who enjoy this type of kink may keep a mirror next to their bed or masturbate to their own reflection. Alright lets just put it in simple words. Katoptronphilia is when you enjoy having sex in front of a mirror. Simple, yes?
Make sure you have your partner's permission before bringing katoptronophilia into your sexy time and be clever about where you arrange your mirrors so you can get the best glances of yourself. Who knows maybe your partner might end up enjoying it too?
7. Sensation Play
The best thing about this kink is that it goes far beyond your genitals. It definitely includes them, but there's so much scope to play and experiment with other erogenous zones like your back and neck.
You can do so much here! Bring in ice cubes, candles, play with temperature, experiment with different body parts. Massaging and tickling can also be included in this kink.
8. Scene Play
This is a broad term that includes so many kinks and fetishes. A scene play is a pre-planned scenario or a storyline that you and your partner follow, that includes roles that you both will play during the foreplay and/or actual intercourse, such as a professor and a mischievous student.
But what goes inside the 4 walls of your bedroom might not follow onto the outside world. Your scene ends when you're both satisfied or someone says the safe word.
Do you know that some people get turned on by insects crawling all over them? It's known as Formicophilia. Does that make your skin crawl or…?
There's so much taboo and stigma surrounding sexual kinks and fetishes that people are ashamed to talk about them in public or even with their long-term partners. There's nothing wrong as long as both parties consent to it and feel safe and comfortable.
#BeALittleMore wild and bring your 50 shades of grey into your sheets. Do you know about any other real kinks and fetishes? Share them in the comments below!
Open up like never before and participate in conversations about beauty, entrepreneurship, mental health, menstrual & sexual health, and more. Desi women, join our community NOW!