Foreplay ke bina sex? Nah! When you want to turn your partner on, there's nothing better than a prolonged blow job sesh. Some like it slow and romantic, while others like it rough. There are a myriad of blow job positions and techniques that you can explore with your partner and see what works for him the best.
If you are someone who is trying out oral sex for the first time or would like to get better at it, you've landed on the right page!
6 Tips To Give A Good Blow Job To Your Partner
The more satisfying the blow job, the better will be your sesh sex. And that inevitably translates to a magnetic bond between the two of you, which strengthens and nurtures your relationship.
Here are some of the tips you should remember before you start on a blow job sesh:
1. Consent Comes First
Whether it is about making love or even touching your partner in a sensuous way, his consent is the most important aspect of initiating a physical relationship. The complete journey becomes all the more intense and beautiful when both partners are equally invested in an intimate relationship.
2. Start With Foreplay
Foreplay is yet another important tip when you are trying out different blow job techniques. To strike the right chord, you need to keep the blood running, and what better way to ensure that than going down on him? So, have fun playing with their erogenous zones like hair, ears and the sensitive areas all around it, and a whole lot of kissing, to get him into the mood.
3. Have Fun Giving A Blow Job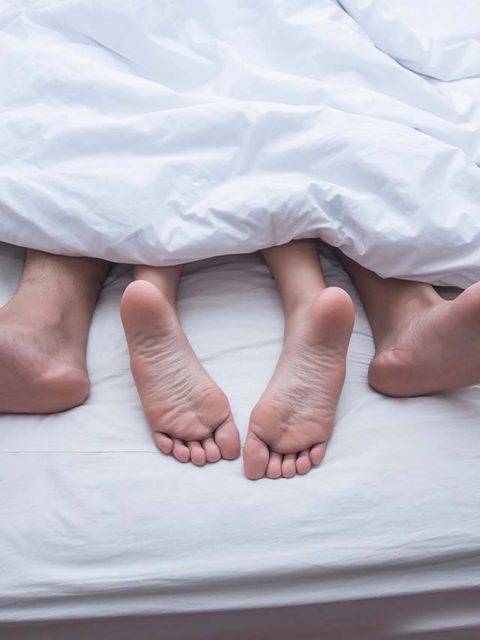 As discussed before, it is very important for both of you to have fun while at it. Because if you're not enjoying your time between the sheets, how would you expect yourself to give your partner a fun time in bed, correct?
4. Use Your Hands, Tongue, & Chest – Go All In
We will be discussing some fun positions later in the article for you to experiment with your partner. However, when you are at it, try to use not just your mouth, but tongue to lick, hands to create friction, and chest to try something new for a fun blow job sesh. After all, variety is the spice of life, remember?
5. Make Eye Contact
*Blush blush* We get that! But maintaining eye contact during your time between the sheets takes intimacy several notches higher. What's more, keep communicating with your partner. Communication makes it easy to know what your partner likes, and how he likes it.
6. Increase Friction
If you were debating whether a throat-deep blow job is the only way to increase friction or tongue movement alone would help, the answer lies in doing a bit of everything. Make use of either of your hands to prop up his penis and stroke it for friction, and then put your tongue into action. Not just that, stimulate his testicles as well with your hands and mouth and notice him gasp with pleasure. A part that is mostly left unexplored during foreplay, although it is one of the most erogenous parts of a man.
5 Positions For A Mindblowing Blow Job Sesh
If you thought there are only sex positions, you are living in a bubble, girl! There are a lot of times when people aren't able to hit the peak and struggle with foreplay as well. So, here are some erogenous yet fun positions to try with your partner and give him all the feels, quite literally!
1. Make A Tunnel
If you're looking for a great blow job technique, this is one position that may have your partner hooked. All you need to do is to squeeze your partner's penis in between your teeth – do not bite, of course! Now you need to pad your upper teeth with the upper lip – which will work as a cushion, and on the other hand, pad the teeth of your lower jaw with the wet tongue, and make your move! The tongue and upper lip will work together so well that it works as a tunnel. This position also works to increase friction – so hi5!
2. Try The Prayer Position
For this one, place your hands in a prayer-like position and apply a generous amount of lube on your palms. Place your hands near your mouth, so they look like an extended version of your mouth, protruding from it. Your thumbs should be placed against your lips and your index fingers near your nose. Then comes action! Suck him in your tight and wet mouth and between your palms, while stroking the tip of his penis. Explore further by tightening the clasp of your palms and see how your partner reacts to it.
3. The Twister
Most blow job techniques involve your tongue and hands, and a lot of saliva (duh!). Very calmly hold the penis with both your hands and then make a circular motion on the tip of his penis with your tongue. This being the most erogenous part of a man, he will thank you for your effort later. Next, proceed to put your tongue to good use by stimulating the rest of his penis, changing the direction of your tongue every now and then.
P.S: Suck on an ice cube before you start on this blow job position and watch your partner get off in no time!
4. The Tip Of The Tip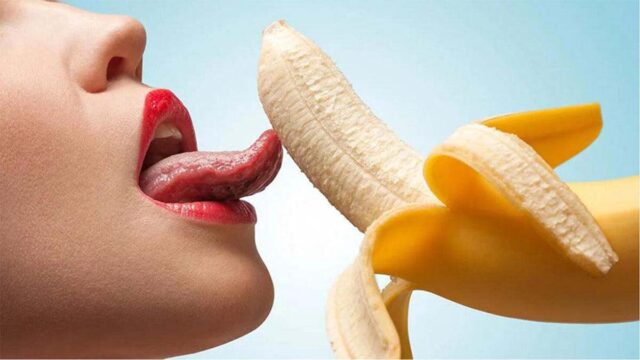 Simple and easy, and a much-preferred choice for all the newbies. Lick the tip of your partner's penis with the tip of your tongue, starting off slowly and quickening the pace gradually. If both of you want, move on to another blow job position like The Twister and steadily on to the others. And blimey, you'll be off to a great start!
5. Deep Throat
This one is by far the most heard about, one that is right out of every guy's fantasy! Deep-throating your man is something he would probably always prefer. However, being quite the wild position, you need to be comfortable with it. All you need to do is ask for a little help from your partner, ask him to push your head inside his penis, so that its tip reaches the deep crevices of your throat, precisely your tonsils. Follow a back-and-forth motion, at a pace that is comfortable for both of you. And your partner is sure to see stars in no time! If you're an untamed one, you may want to do this all by yourself.
7 Dos And Don'ts Around It
Okay, now that you know the different positions and ways to explore blow job techniques, you must be careful of some dos and don'ts as well. 
4 Dos
Take the initiative: It is important for you, as a woman, to take the first step here, to give your partner a boost of encouragement.
Use your tongue: Put your tongue into action in every direction possible – lick, swish, flip – anything that teases your partner.
Explore every nook & cranny: A blow job sesh is likely to become boring if all you are doing is sliding it in and out. Instead, let your imagination run wild to get the juices flowing.
Use your hands & tongue simultaneously: Creating friction is very important to arouse your partner, so use your hands for him to feel the chills.
3 Don'ts
Avoid using your teeth: Rein in your teeth. We're sure you wouldn't want to hurt him. Reserve the biting for his neck, thighs, and everywhere else he might want it.
Avoid pin-drop silence: Complete silence can be very awkward. So communicate about what both of you want in bed. Play some music, if that is a turn-on for you both.
Don't be in a hurry: Blow job positions are to be enjoyed. Let him moan while feeling each twist of your tongue and hand movements. Take it slow, unless it's a deep throat!
Feel the heat? Well, if reading and imaging these positions have raised the temperature, imagine it all into action! Try these erogenous blow job positions, keeping in mind the blow job tips, and we're sure this will not just oodles of moans and groans, but amp up your relationship as well.
Open up like never before and participate in conversations about beauty, entrepreneurship, mental health, menstrual & sexual health, and more. Desi women, join our community NOW!