Sex, for the most part, can be an awkward circus of flying limbs and strange noises, but it isn't supposed to hurt. Reasons for pain during vaginal intercourse can vary from person to person. Conditions like vaginismus and vulvodynia can make penetration hurt even if you are sexually aroused and are using lubrication. Other causes of painful sex can be sexual trauma, endometriosis or honeymoon cystitis. Also, hormonal changes, ovarian cysts, pelvic inflammatory disease, skin disorders, childbirth and many more are issues that can result in pain during intercourse.
To make sex a pleasurable experience for you, here are 5 comfortable and stimulating sex positions if intercourse is painful for you along with tips to prevent pain during sex.
5 Ways To Help Prevent Painful Sex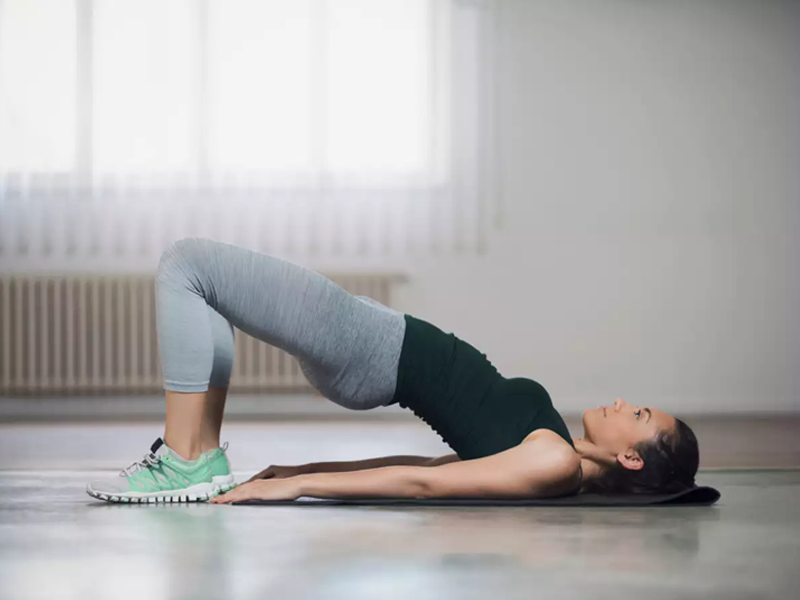 Visiting your Ob/Gyn is a must if you suffer from any of these issues. Here is some advice that most healthcare professionals agree upon.
Drink lots of water, wipe front to back, and urinate before and after sex to minimize the chances of UTIs.
Try physical therapy to strengthen the pelvic floor muscles if you've given birth.
Kegel exercises can be helpful in controlling the pubococcygeus muscle, which surrounds the entrance to the vagina.
Avoid products like douches, soaps and vaginal washes because they can cause irritation and unwanted reactions.
Consult your Gynaecologist and get tests done if the problem persists.
5 Sex Positions For Pain-Free Sexual Intercourse
Sex between you and your partner should be enjoyable, not hurt or cause you stress. While preventive measures and expert medical advice will definitely help, trying new sex positions can make a difference as well. Sex, of course, should never be narrowly defined as just penetration. But, if you find yourself wanting to have intercourse, there are some angles and positions that can potentially reduce, or even fully avoid, discomfort. Also, trying new sex positions help women achieve the big O!
1. Sexual Spooning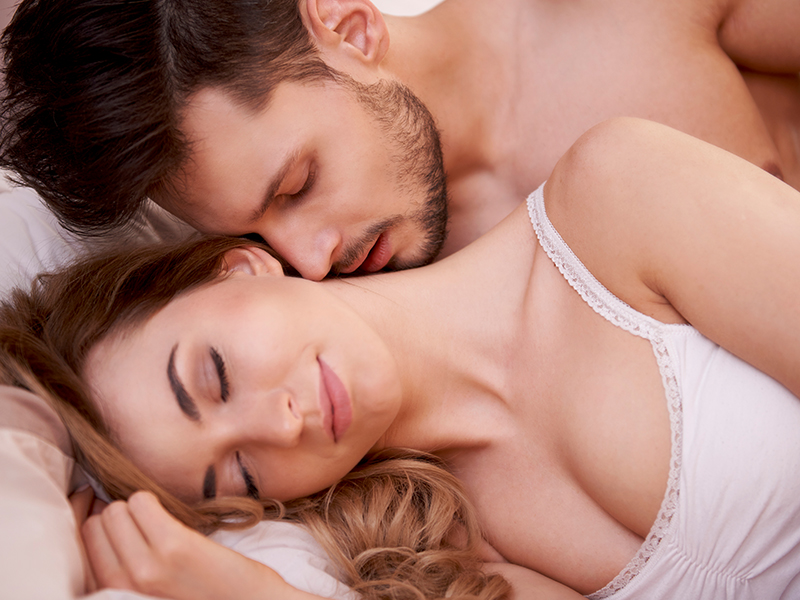 Longer penises that strike the cervix can cause pain to flare up. Hard and fast thrusting with those long penises can definitely cause pain as well. Spooning allows for cuddly and slow sex; it's also great for a clitoral reach-around.
Instead of spooning after sex, try it during the act. Lie on your side with your partner directly behind you. Bend both of your knees a bit. The position makes sure that the penetration is shallower than normal as the buttocks provide some cushioning.
2. Missionary With A Twist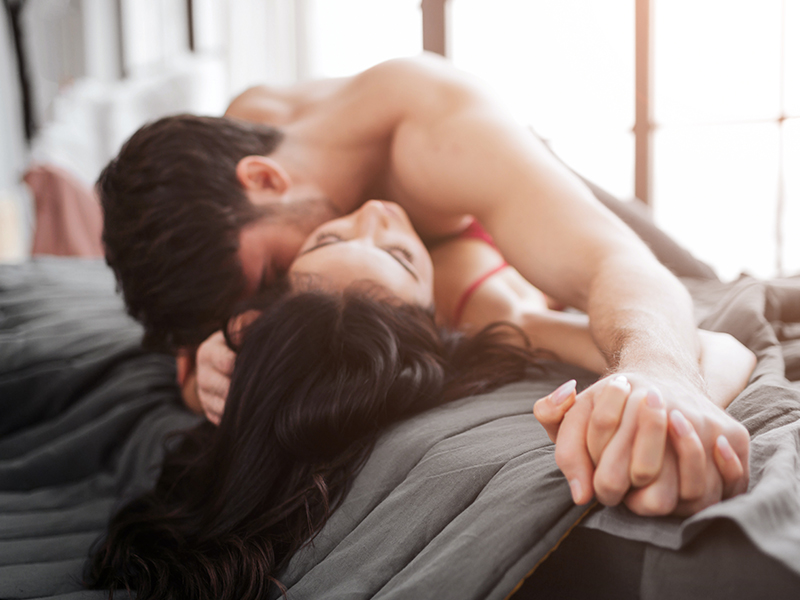 When you press your legs together in missionary, suddenly every stroke is enhanced. This position is also good for controlled movements because you can take control without moving. Roll your hips around slowly and you'll get this amazing slide-y friction that will drive you both towards a climax.
Create a new experience of the classic missionary. In place of widening your legs, have your partner's legs straddle your body, permitting for mutual genital touching. This works great because it isn't dependent on size but on the connection you and your partner have.
3. Lean On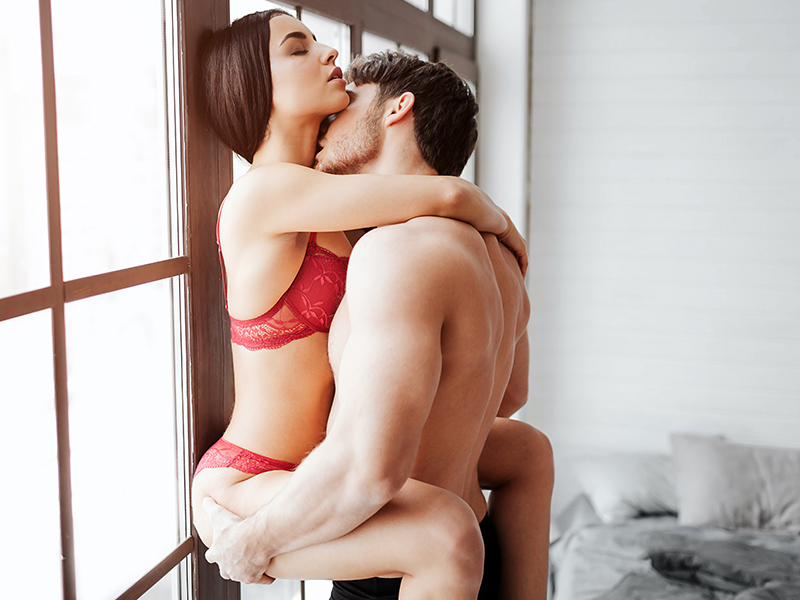 Women with endometriosis tend to have a lot of abdominal pain and trigger points in the belly that can activate their pain and cause them after-sex pain. Standing sex positions decrease the pressure put on the abdominal area and help to decrease pain.
Find a wall or table to lean against. Face each other and choose who will hold each other's butts, and hook their leg around the other person's leg for support. Stimulate each other, by rubbing your clitoris against your partner's genitals, and then create a comfortable rhythm whereby you're able to move your body closer or away.
4. The Seesaw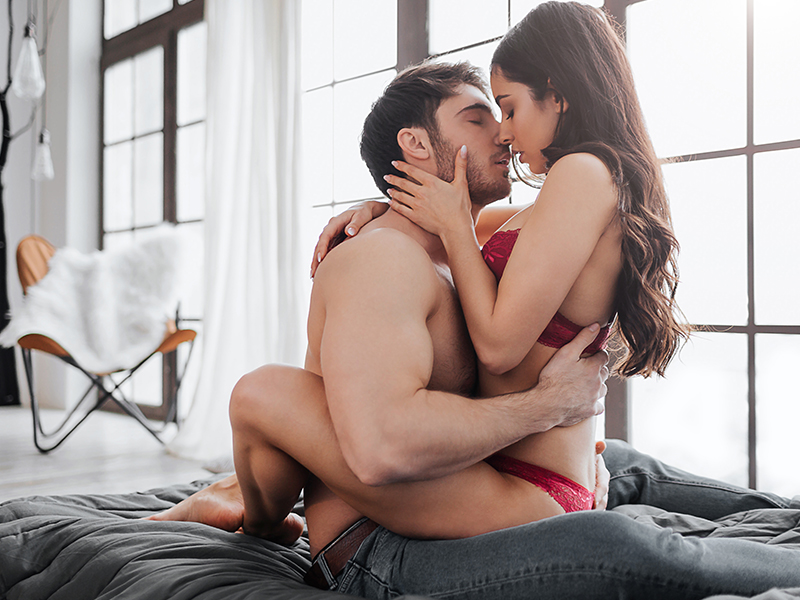 Being skin-to-skin, eye contact, and arms wrapped around each other – doesn't that sound romantic? Well, that's not all. The position ensures that the thrusts aren't as powerful. The angle of the entrance also shifts a bit. Just be mindful, take it slow, stop as soon as things become uncomfortable, and alter the position as needed.
Your partner kneels, you straddle their thighs. Hold on to their shoulders for stellar eye contact and leverage. They can thrust up, you can thrust down, and for more clit stim, grind against their pubic bone. Or for a more direct approach, just reach down and start rubbing.
5. Modified Doggy Style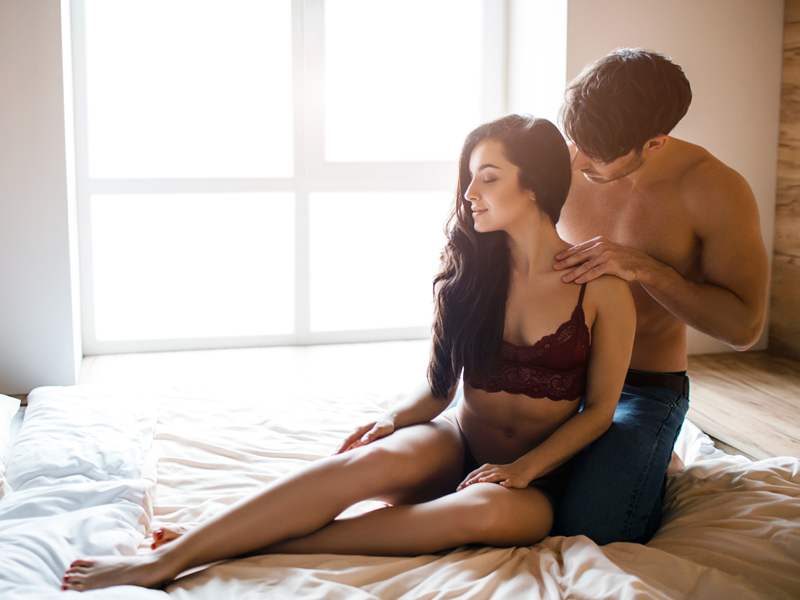 If the classic doggy style position is too painful for enjoyment, modify it! Be patient while trying to do this. You can try lowering your head to the bed/pillow, with your back arched. Another option is to try it standing up: place your hands on the bed/table and bend over. Move around a bit, try three or four variations to figure out what feels best.
Instead of being on your knees, try lying on your stomach (you can also add pillows if you need to). Have your partner lay on top and enter you with a hand, toy, dildo, or penis. The modified version of this position also allows for intimacy. Your partner can easily kiss your neck or back or hold your hands in this position.
8 Things You Can Do To Help With Pain During Sex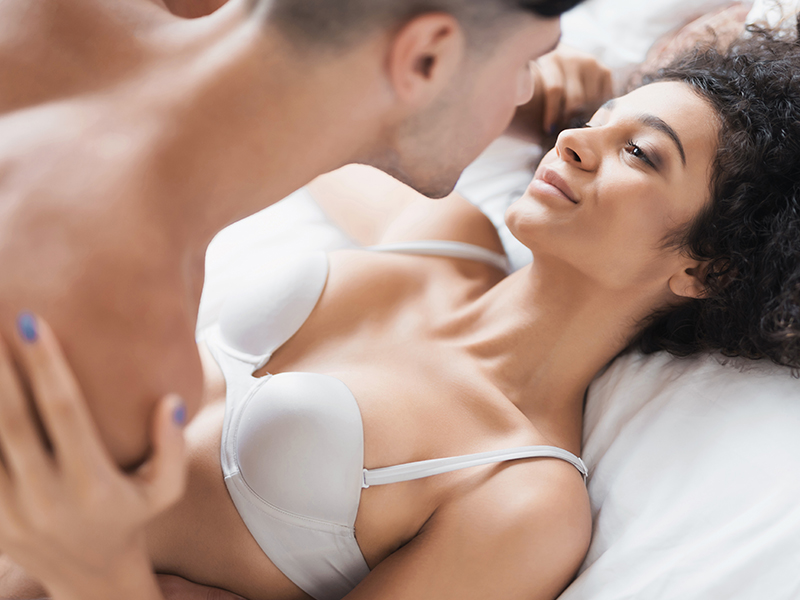 Some self-care measures can bring relief. Here are remedial measures you can try to combat painful sexual intercourse.
Use a lubricant. Water-soluble lubricants are a good choice if you experience vaginal irritation or sensitivity. Silicone-based lubricants last longer and tend to be more slippery than water-soluble lubricants.
Make time for sex. Schedule in some time when neither you nor your partner is tired or anxious.
Communicate with your partner. Tell your partner where and when you feel pain, and which positions are uncomfortable.
Talk about what turns you on and activities that you find pleasurable. Try new positions or activities to make sex more enjoyable rather than painful. Also, go slow and steady when having sex. Learn to walk before you run.
Try sexual activities that do not cause pain. If intercourse is painful, you and your partner can engage in oral sex or mutual masturbation.
Go sensual instead of sexual. Take a break from sex if it is causing too much pain and connect physically with a massage.
Take pain-relieving steps before sex. Empty your bladder, take a warm bath or take an over-the-counter pain reliever before intercourse.
To relieve burning after intercourse, apply ice or a frozen gel pack wrapped in a small towel to the vulva.
If you are keen to discover ways to make sexual intercourse a pleasure instead of pain, there are many ways to sex-plore and sex-periment with your partner. All you need is a sex-positive attitude, an open mind, lots of sexual communication, and enough lube. In case you think you need more help, connect with your Gynaecologist for more information. In the meantime, get ready to try an avenue of sex positions that can help you achieve a pain free experience!