Usually, women are not aware of the high efficiency of IUDs in preventing pregnancy following unprotected sexual activity. Unplanned pregnancy and possible termination are common among women who participate in unprotected sexual intercourse or seek emergency contraception (EC). As a result, it is critical that these women obtain specific and correct information on intrauterine devices (IUDs), as they may benefit from using an IUD for EC as a method of long-term contraception.
In collaboration with The Channel 46, Dr Sangeeta Gomes, Consultant – Obstetrician & Gynaecologist, Motherhood Hospitals, discusses everything about IUDs as an emergency birth control.
What Is An IUD?
An intrauterine device, often known as an IUD or a coil, is a small, T-shaped birth control device that is put into the uterus to prevent pregnancy. IUDs are reversible, long-acting birth control devices.
Read: Birth Control 101 – Picking The Method That's Right For You
How Does An IUD Work?
Copper-Coated IUD
By preventing sperm from fertilising the egg, the copper-coated IUD prevents conception. It may also make implanting a fertilised egg in the uterus more difficult.
Progestin-Coated IUD
In a similar manner, a progestin-coated IUD thickens the cervical mucus while thinning the uterine lining. It can prevent ovulation in some situations (the release of an egg during the monthly cycle). This stops sperm from fertilising and implanting the egg. If you have heavy or painful periods, a progestin IUD can also be used to assist lower blood flow.
To prevent pregnancy, the IUD can be placed up to 5 days after unprotected sex or up to 5 days after the earliest possible time you could have ovulated. You can also choose to keep the IUD in place as a long-term contraception strategy.
How Effective Is An IUD?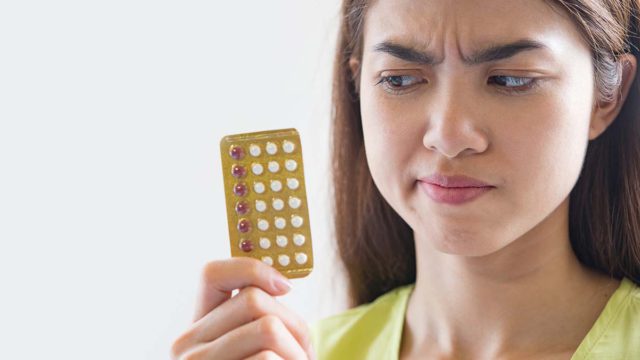 IUD Vs Morning-After Drugs
It's the most effective kind of contraception available. And, unlike morning-after drugs, it works regardless of your weight.
Read: 8 Pros & Cons Of Birth Control Pills
IUD Vs Emergency Contraception
One of the most appealing aspects of using an IUD as an emergency contraceptive device is that it can provide you with long-term, highly effective birth control for up to 12 years (depending on which kind you get). So, after you receive an IUD, you won't have to worry about emergency contraception until it's removed.
IUD Vs Oral EC Treatments
Oral EC treatments are effective in preventing pregnancy after unprotected intercourse, but they do not reduce the frequency of unwanted pregnancies or induced abortions in the future. Copper-releasing IUDs, on the other hand, are not just more effective than oral EC treatments, but they also help to reduce the number of unwanted pregnancies and abortions in the future. Copper ions are poisonous to sperm and ovum. They affect sperm and ova motility and function, as well as uterine and oviduct function. As a result, fertilisation is prevented. They help prevent implantation when inserted after ovulation.
How To Put In An IUD?
The IUD is inserted into the uterus through the vaginal canal, past the cervix, and into the uterus by a doctor. From start to finish, this simply takes a few minutes. You may experience some cramping during the procedure, but this will subside after a few minutes.
After the IUD is inserted, taking it easy for the remainder of the day, using a heating pad, and using over-the-counter pain medicine will assist with any discomfort.
Side Effects Of IUD
IUDs have a low risk of serious complications, and millions of women have successfully used them. After having an IUD, some people experience bothersome but harmless side effects. Once your body is adjusted to having the IUD in your uterus, they normally fade away in 3 to 6 months.
4 Common Side Effects Of IUD
When an IUD is implanted, it might cause the following side effects:
Low to moderate pain
Cramping for a few days
Heavier periods and severe menstrual pain (possible adverse effects of copper IUD)
Opposite side effects like lighter periods, irregular periods, or no periods at all in case of Hormonal IUDs
6 Rare Side Effects
Expulsion or IUD coming out from the uterus
Pain and discomfort
Uterus perforation
Pelvic Inflammatory Disease
Infection
Damage to the womb
Who Cannot Use An IUD?
For many people, IUDs are a good birth control option, but they aren't suggested for the following persons:
If you have PID or if you have a current STD infection
If you are pregnant or have some chances of being pregnant
If you have uterine issues, such as a disease or deformity, or experience abnormal bleeding
Any other medications you're taking won't interact with the emergency IUD. IUDs are a fantastic birth control choice for younger adults since they last a long time, don't require daily care, and are quite effective at preventing conception.
Can IUD Prevent STDs?
No, the IUD won't keep you safe from sexually transmitted diseases (STDs). To prevent against STDs, couples who are having sex should always wear condoms in addition to the IUD.
Before an IUD is implanted, a doctor will check to see if the lady has any STDs. If she gets an IUD while she has an STD, she risks developing pelvic inflammatory disease (PID). The only strategy that always avoids pregnancy and STDs is abstinence (not having sex).
If you aren't already utilising a reliable method of contraception, you should consider doing so to avoid an unplanned pregnancy. Copper IUD implantation, when done appropriately, is extremely successful at lowering the risk of conception. If you become pregnant despite using emergency contraception, consult a doctor as soon as possible to rule out an ectopic pregnancy.
Open up like never before and participate in conversations about beauty, entrepreneurship, mental health, menstrual & sexual health, and more. Desi women, join our community NOW!