There are a host of factors that may make conceiving difficult for women. One of these factors is the AMH level. However, don't worry, there are various lifestyle changes that you should undertake and foods that you must include in your daily diet to improve your AMH levels and raise the chances of conception.
In collaboration with The Channel 46, Dr Shruti Singh, Fertility Consultant, Nova IVF Fertility, educates you on the meaning of AMH level, what it says about your fertility and foods that help in increasing it.
What Is The AMH Level?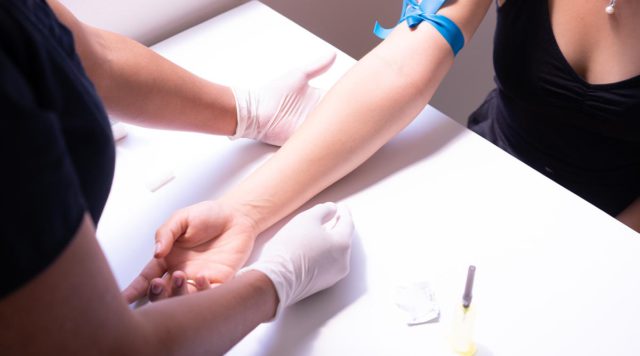 AMH or Anti-Mullerian Hormone levels is a blood test that determines the number of eggs present in a woman's ovary. This test is used to evaluate a woman's potential to conceive, primarily during IVF, to assist in planning the procedure and medications for the treatment. Women have the maximum number of eggs when they are born. This number naturally declines over the years, and there are no eggs left by the time they reach menopause, which means that the AMH levels become undetectable. While the AMH is produced in male and female reproductive organs, it usually is only measured in women. Some other tests for analysing ovarian reserve include FSH.
What Does A Low AMH Level Say About Your Fertility?
AMH level tests are usually recommended for people who have fertility problems or are undergoing IVF treatment. Since AMH levels evaluate the number of eggs in the ovary reserve, a low AMH level is a sign of low egg count. However, this is not equivalent to infertility. It is important to remember that AMH levels measure the quantity of eggs remaining, but they do not provide information on the quality of the eggs produced. Therefore, the AMH level cannot be the only indicator of your potential to get pregnant. One can still conceive with their own or donor eggs with a low AMH. Women who have low levels of AMH and are struggling with fertility are often advised to undergo IVF.
Why Do You Have A Low AMH Level?
Various factors such as age, lifestyle, environment, and medical conditions contribute to low AMH levels. As women grow older, they have a low ovarian reserve, but this does not mean that young women will have perfect AMH levels. Unhealthy lifestyle habits like excessive smoking, diet, pollution, and genetics can lead to women having complications from a young age. Medical conditions such as endometriosis, auto-immune diseases, and cancer treatment also play a part in causing low AMH levels.
Read Nutritionist Dr Anjali Kumar Lists 7 Effective Food Sources For Endometriosis Diet (& How They Help)
5 Ways To Improve AMH Levels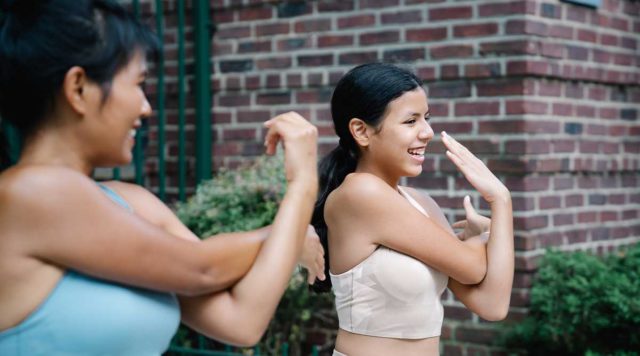 While there are no particular medications to increase your AMH levels, some ways to improve AMH levels include:
1. Vitamin D
There is a definite correlation between Vitamin D levels and low AMH levels, especially in women over 40. Hence, it is vital to get exposure to natural sunlight for at least 30 minutes and eat vitamin D-rich food such as salmon, eggs, and mushrooms to increase your AMH.
2. Exercise Regularly
Doctors recommend exercising every day for at least 40 minutes with consistency. This also helps women stay fit and active, especially if they are suffering from medical conditions such as endometriosis, PCOS or PCOD. Doing yoga and meditation can also help you relax and improve your AMH levels.
3. Avoid Smoking & Drinking
It is no surprise that smoking cigarettes and drinking alcohol are harmful to your health. Women with low AMH levels should understand that smoking and drinking cause ovarian ageing. Therefore, it is critical that they completely avoid these unhealthy habits, especially if they are trying to conceive.
4. Nutritious Diet
Eating a diet low in calories and high in protein is essential. Fruits and vegetables are rich in nutrition that a woman's body needs.
Read 5 Diet Plans That Actually Work (& 5 Extreme Diets You Must Avoid!)
5. Lose Weight
Being overweight can lead to various reproductive problems. Women who have difficulty conceiving are advised to shed the extra weight and become healthy. Exercising regularly, eating a proper diet and quitting an unhealthy lifestyle can help lose weight.
Key Takeaways
Do not forget that the AMH level is just an indicator of the number of eggs in your ovary and not the quality of your eggs
However, low AMH levels could signify that the clock is ticking and the time for conception is running out
If you are facing difficulties in conceiving, it is recommended that you and your partner consult a fertility specialist and consider the appropriate treatment plans
Open up like never before and participate in conversations about beauty, entrepreneurship, mental health, menstrual & sexual health, and more. Desi women, join our community NOW!