The Supreme Court of the United States have taken the country back by several centuries with their new abortion laws, passed in late June this year. This law makes termination of pregnancy illegal beyond 12 weeks. It overturned the progressive abortion laws that were passed more than 150 years back. The new abortion laws have created a huge furore among women from all over the world, They have been very vociferous with their disappointment over the law infringing upon their rights over their bodies. Japan is in the process of passing a law legalising abortion after the consent of the partner involved.
Fortunately, the Supreme Court of India has upheld the right of women to abortion in the country yesterday, 28th September 2022. As per the existing law, women across various categories can opt for a safe abortion till up to 24 weeks of pregnancy. However, an abortion may raise certain complications if the foetus is more than 12 weeks old. Despite the abortion laws being in place, unmarried women usually always face obstacles in opting for an abortion within the legally-approved time span. The National Family Health Survey data exposes the harsh reality that 27% of abortions are performed outside the medical setup of a hospital or nursing home. The survey also reveals that more than 15% of such women have experienced complications as a result of the procedure.
In the wake of the world debating over the need to legalise abortion, let's take a look at the provisions that the Indian Constitution guaantees its citizens regarding its raging subject. The abortion act in India, referred to as the Medical Termination of Pregnancy Act, focuses on laws related to abortion in India. Here are the salient features of the act.
6 Salient Features Of Abortion Laws In India
1. Provisions Regarding Termination Of Pregnancy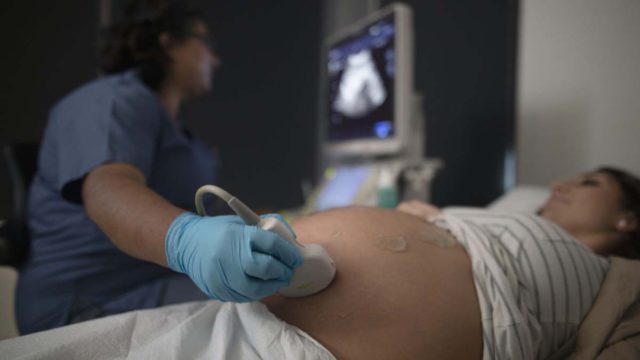 The law mentions that women in India can terminate a pregnancy in the following conditions:
Abortion until the first 12 weeks
Termination of pregnancy until the first 12 weeks is legally possible with the approval of one medical practitioner.
Abortion between 12 to 20 weeks
Termination of pregnancy between 12 to 20 weeks is legally possible with the approval of two medical practitioners.
The approval of a practitioner(s) is mandatory to ensure that all abortions happen in accordance with the provisions mentioned in the Indian Penal Code (IPC). However, the laws do not pertain to sex-selective abortions.
2. Provisions Regarding Who Can Perform An Abortion In India
The fact that abortion in India is legal does not imply that anyone and everyone can perform it anywhere. Every medical institution with the licence to conduct medically-assisted abortions in the country issued by the Indian government has to display the certificate.
There are some specific provisions that have to be followed to terminate a pregnancy legally. The doctor performing the abortion should have one of the below qualifications to be able to perform a pregnancy termination.
A surgeon with at least 6 months of experience in obstetrics and gynaecology.
An individual with a diploma or degree in gynaecology and obstetrics.
A registered medical practitioner with an experience of performing at least 25 medically-assisted termination of pregnancy in India.
A doctor who has been registered after 1971 and has been practising in gynaecology and obstetrics for at least 1 year.
A doctor with registration before the enactment of the MTP Act, 1971 and with an experience of 3 years in gynaecology and obstetrics.
3. Provisions Regarding Who Can Opt For An Abortion
Any woman can legally opt for an abortion in the following cases:
In case the pregnancy threatens her physical or mental health
She has been diagnosed with a serious medical condition and the pregnancy may endanger her life
The foetus shows a major risk of impending physical or mental handicap
In case she has children with congenital abnormalities
In case she contracts rubella or German measles in the first 3 months of pregnancy
Exposure of the unborn foetus to radiation
In case the unborn foetus is suffering from RH disease
The pregnancy is caused by rape
The unborn foetus is the result of the failure of the used contraceptive device
Her socio-economic status makes it difficult for her to have a healthy pregnancy
Read: 8 Momentous Women-Centric Law Changes In The Last Decade That Protect & Safeguard The Rights Of Indian Women
4. Need For Parental Or Spousal Approval For Abortion
In India, there is no need for spousal or parental approval before termination of a pregnancy provided the individual opting for an abortion is an adult.
5. Provision For Abortion According To Age
The law mentions different rules for adult and underaged women. These are as below
Abortion For Women Of 18 Years & Above
Any woman of 18 years and above can legally undergo an abortion, irrespective of her marital status. The MTP Act, 1971 grants such women the permission to opt for a termination of pregnancy with her own written consent.
Abortion For Women Below 18 Years
For women below 18 years who want to opt for an abortion, a written consent from a guardian is necessary, along with a specific reason behind behind wanting to opt for the same. Without these, an abortion would be considered to be illegal under the provisions of the MTP Act, 1971.
6. Illegality Of Abortion In India
A termination of pregnancy is considered to be illegal in India in certain circumstances. Sections 312 to 316 of the Indian Penal Code, 1860 states circumstances where abortion is illegal and a punishable offence. These are as below:
An individual who causes a woman to undergo a miscarriage voluntarily will face imprisonment of up to 3 years, along with a fine. The provision of this law especially holds true for individuals who have caused a woman who undergo an abortion not with the intention of saving the life of the woman.
If the abortion occurs when the foetus's movements can be felt by the mother, the actis punishable with imprisonment for up to 7 years, along with a fine. This law is also applicable for the pregnant woman who herself has caused the miscarriage under such circumstances.
5 Safe Methods Of Contraception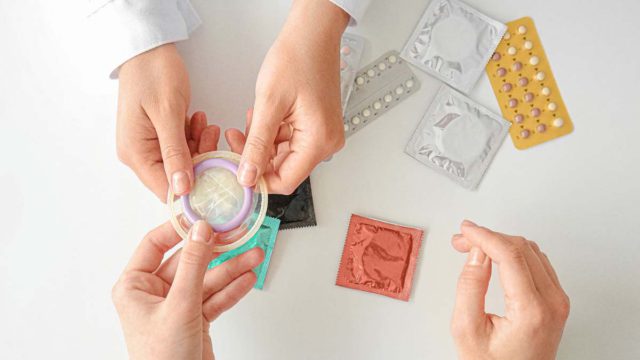 1. Condoms
Apart from being a safe method of contraception, it is the only form of contraception that also protects you from STIs. Condoms are not just for males. There is a variety of condoms for females as well. Its only con is that it can come off or tear during sex. That apart, some people are allergic to latex condoms.
2. Oral Contraceptive Pill
These pills are meant to be mandatorily taken once a day. Skipping its doses reduces its effectiveness as a safe contraceptive method. There are two types of oral contraceptive pills. One, the combined pill that contains oestrogen and progestin and, second, the mini pill that comprises only progestin. These pills are available only on prescription. It does not protect against STIs.
Read: 8 Benefits & Possible Side Effects Of Birth Control Pills
3. Emergency Contraception Pill
Also referred to as the 'Morning After' pill, these pills are of great help in preventing pregnancies caused due to unprotected sex or condom breakage during sex, or as a result of a sexual assault. Contrary to its name, it can be taken upto 5 days after having unprotected sex. However, the sooner it is taken, the higher will be its effectiveness in preventing an unwanted pregnancy. Made of high doses of female hormones, these pills are readily available over-the-counter from pharmacies. The side-effects of emergency contraceptive pills include nausea, vomiting, and an early or delayed period in the next menstrual cycle. It does not protect against STIs.
4. Contraceptive Ring
The contraceptive ring, made of flexible plastic, is supposed to be placed inside the vagina. This can be allowed to stay in its place safely for 3 weeks, after which it has to be removed. After a break of a week, another one can be used in its place. The ring releases oestrogen and progesterone, both of which are also used in combined oral contraceptive pills, although at a lower dose. It can be inserted and removed all by yourself, but you have to be particular about removing it on time. It is not suitable for women who cannot take contraceptives that contain oestrogen. It does not protect against STIs.
5. Intrauterine Device (IUD)
This small, T-shaped device can be fitted inside the uterus by a trained healthcare expert. It is made of the progesterone hormone or a combination of copper and plastic. It is suitable for long-term use of between 3 to 10 years, depending on its type. They work by releasing hormones that prevent pregnancy. However, you may experience spotting or irregular bleeding during the first 6 months of it being installed. It does not protect against STIs.
Now that you are aware of some of the most effective contraceptive methods, you should #BeALittleMore proactive in using them, so that you don't need an abortion. So, use them for a healthy sex life and prevent unwanted pregnacies.
Open up like never before and participate in conversations about beauty, entrepreneurship, mental health, menstrual & sexual health, and more. Desi women, join our community NOW!