Menstruation is a normal process in the reproductive cycle of the population that bleeds every month. It signifies their health and ability to reproduce. It has, however, always been enveloped by taboos and beliefs that bar them from participating in many household and social activities when they are on "that time of the month". In India and many other countries, it is considered a shameful topic to discuss to date. Menstruating people are given strict guidelines for eating, sleeping, walking and living life in a certain way. This has an influence on their emotional well-being, mindset, and lifestyle, as well as their health.
As we approach Menstrual Hygiene Day (28th May), Dr Madhushree Vijayakumar, Consultant – Obstetrician & Gynaecologist, Motherhood Hospital, talks to The Channel 46 about 11 common period myths and taboos that need to die already since it is past time to put a stop to them.
1. Myth: Periods & Menstrual Cycle Are The Same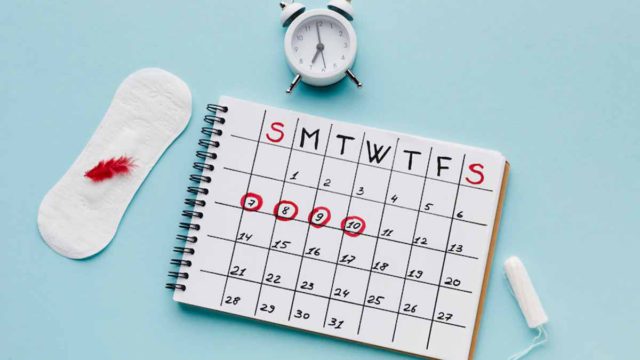 It's important for everyone to differentiate periods from the menstrual cycle. A lot of people can't tell the difference between these two.
Reality: Menstruation is the period during which a menstruator bleeds, while her menstrual cycle is the time between one period to the next. The popular belief is that a woman's menstrual cycle can last up to 28 days, but this is simply an average. Some women have lengthier periods, ranging from 29 to 35 days, while others may have shorter cycles. Travel, weight fluctuations, emotions, and medicine can all influence when her period arrives.
2. Myth: Period Cramps Are Just Like Any Other Minor Pain
Reality: Period pain is a hundred per cent different from casually hitting your toe at the corner or headaches. The pain menstruators face during their periods is quite real. Sometimes, the pinching cramps are so bad that they are compelled to take time off work and curl up in bed. Dysmenorrhea is the medical term for severe period cramps. Almost 20% of women suffer from severe dysmenorrhea that interferes with their regular activities. This disorder impairs their capacity to focus, increases their anxiety, and makes them irritable. Extreme period pains can be an indication of underlying serious health conditions, so it is essential to get a doctor consultation.
Read 10 Menstrual Hygiene Tips & 5 Period Products You Should Know About
3. Myth: Dismissing Emotions During Periods Is Absolutely Acceptable
Reality: When a woman is "PMSing," the hormone oestrogen drops as her period approaches, but her progesterone levels rise rapidly. Progesterone is related to the portion of the brain involved with fear, anxiety, and sadness, whereas serotonin is linked to happy emotions. Hormones have a nuanced influence on mood, and while progesterone may decrease some emotions, it also has a mood-balancing effect.
It's tempting to dismiss seemingly significant mood swings as "hormones talking". Yet hormone-induced mood changes are genuine. It may happen on a monthly basis for women, but it doesn't make their sentiments any less real.
4. Myth: Foods Like Tamarind, Yoghurt & Pickles Affect The Menstrual Flow
Certain sections of society believe that sour items like tamarind, yoghurt or pickles disturb the menstrual flow.
Reality: This is not true. The food that you eat does not determine your menstrual flow. But if you are experiencing bloating or acidity during your periods, it is safer to avoid these. Remember to consume a nutritious diet.
Read Why Women Get Diarrhoea/Constipation During Periods & How To Deal With It
5. Myth: Only Women Get Periods
Reality: Though menstruation is widely considered a woman's issue, it is not true. Not every woman menstruates, and it is not necessary that a person getting periods consider themselves a woman. Transgender men and non-binary persons may experience periods, whereas transgender women and non-binary people may not. Menstruation isn't always a "female" problem. It is a matter of human nature.
6. Myth: Periods Are Shameful
Reality: For way too long, women are advised to only whisper about their periods as it is an unholy thing and makes them impure. But living in the 21st century, it's time to understand that menstruation is a natural phenomenon and there is nothing shameful about it.
7. Myth: Physical Activities Affect Menstrual Flow
Reality: There is no scientific proof that exercising during your period is harmful to your health. Exercise is beneficial to a healthy body and mind, and it can even assist in relieving the agony of menstrual cramps. Regular physical exercise, such as walking, poses no dangers. Certain yoga asanas may help relieve menstrual cramps. However, it is essential to exercise in moderation and not over-exert yourself.
8. Myth: Girls Are Impure During Their Period
Reality: Menstruation is a physiological function. Yet it is incorrectly seen as 'ritually unclean' by some sections of the society. There is absolutely nothing impure about periods, it is a natural process which does not, in any way whatsoever, affect the places a menstruator may visit or things she may touch.
9. Myth: You Must Be Discreet About Buying Period Products
Reality: For eternity, women are told to hide their periods as it is considered to be an impure thing. This mentality has forced every menstruator to even hide their sanitary products while purchasing them. Getting your period is perfectly normal. Purchasing sanitary items is the same as purchasing soap or toothpaste. All these are personal hygiene items and there is nothing to hide about them.
10. Myth: Plants Will Die If A Girl On Her Period Touches Or Goes Near Them
Reality: There is no scientific evidence that menstruating women damage plants or make them unclean. Plants are not prejudiced. They, like all of us, thrive on proper care, regardless of who provides it. It is a total absurd myth which restricts women from touching plants around them.
Reality: Menstruating women are often told to sleep in a different bed or room or in the worst cases, sometimes outside the house. This myth is still prevalent in many rural areas in India which endangers a woman's health and life.
It is a sad reality that so many girls and women, young or old, irrespective of their background and education, still feel ashamed talking about their menstrual cycle. Through the creation of awareness, we need to bust these myths, so menstruating people can live freely without the burden of shame. They should not have to whisper about needing a pad or a tampon. Each member of society needs to do their part and end this cycle of stigma. Only then can we achieve true progress in menstrual health for all.
Open up like never before and participate in conversations about beauty, entrepreneurship, mental health, menstrual & sexual health, and more. Desi women, join our community NOW!