Polycystic ovarian syndrome, or PCOS is a medical condition among women in which the ovaries produce higher-than-normal levels of male hormones called androgens. The imbalance of androgen negatively affects women's menstrual cycles, fertility, and appearance. Women with PCOS can struggle to become pregnant and have a higher risk of complications during pregnancy. But knowing and managing the symptoms well can help women diagnosed with PCOS in getting pregnant and having a healthy baby.
In collaboration with The Channel 46, Dr Nagaveni. R, Consultant – Obstetrician & Gynaecologist, Motherhood Hospital, sheds light on the symptoms and diagnosis of PCOS. She also shares tips on how to keep PCOS-induced fertility complications under control and whether the medical condition improves or gets worse post-pregnancy.
Symptoms Of PCOS
PCOS in women can affect their physical and mental health. Some of the symptoms of PCOS that women generally experience are:
Irregular menstrual cycle
Cyst over ovaries
Infertility issues
Weight gain problems
Insulin resistance
Skin complications like acne
Excessive growth of facial and body hair
Thinning of hair or balding
Diagnosis Of PCOS
It often takes some time for women with PCOS to realise the symptoms. This condition can lead to major problems like infertility and complications during pregnancy. If you believe that you have PCOS or experience any symptoms that indicate that, you should get a diagnosis done. This will help you ensure that it can be treated at the right time, if you have PCOS. You need to ask your doctor about the symptoms you are facing. With early diagnosis the symptoms can be treated and managed early. This can reduce the pregnancy complication associated with PCOS.
Here's what the process of diagnosis usually looks like:
Your doctor will talk to you and examine you.
He/she will then take the blood sample for blood tests to look for the imbalance of male hormones called androgens.
He/she may recommend ultrasounds and scans to look for cysts in the ovaries.
4 Tips To Keep In Mind To Get Pregnant With PCOS
During PCOS, the release of high levels of male hormones prevents ovulation or release of an egg. Thus, women with PCOS have difficulty getting pregnant. But there are ways to increase your chances of getting pregnant
1. Healthy Weight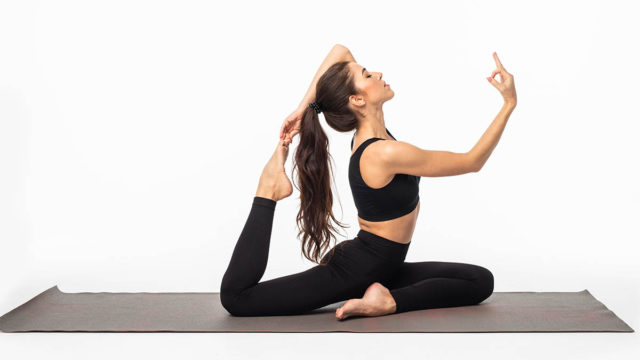 Even if you lose 5-10% of weight, it shows a significant increase in your chances of getting pregnant
2. Healthy Eating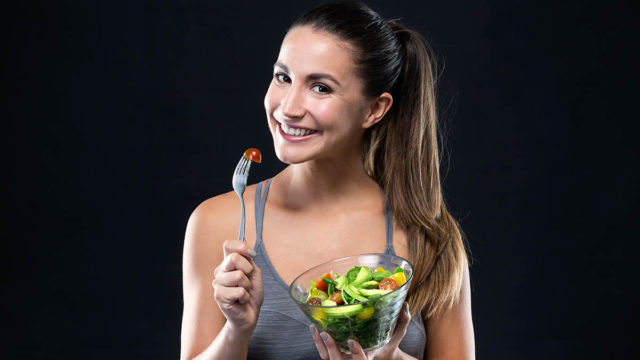 A good diet can help you fight the complications that come with PCOS
3. Regular Exercise Routine
Exercising during this condition is important as it will help you in maintaining your body weight and also will help in normal functioning of the body. Walking, yoga, Pilates or aerobics are some of the exercises that can be tried.
4. Monitor Ovulation
You need to monitor the timing of ovulation and have sexual intercourse at the right time.
These are a few things that you can do to increase your chances of pregnancy. If you have tried them all and still see no difference then you should consult your doctor. Your doctor can advise you to take fertility tests or may prescribe you with fertility medications that will help you ovulate.
Another option that women go for is IVF but it should only be considered when all options have been unsuccessful because it's time-consuming and expensive. But fortunately, your lifestyle changes can positively impact your chances of getting pregnant.
What Happens To Your PCOS After Delivery?
So what happens when you have delivered your baby? What happens to your PCOS at the postpartum phase? Will the condition of the mother come back to a manageable state?
PCOS doesn't have any cure but they can be managed with lifestyle changes and a good diet. Medications for conception that stimulate ovaries usually prove to be helpful. However, once you deliver your baby, the symptoms of PCOS will make a comeback. One thing you should keep in mind is to maintain your body weight. Most women who suffer from PCOS also suffer from obesity. Therefore, you should keep a track of your weight gain and follow a strict diet during pregnancy to avoid weight gain.
If you are unable to lose weight postpartum, then it will make the insulin resistance worse and will make her vulnerable to metabolic syndrome. PCOS also increases the chance of hypertension pre and post-pregnancy. There are medications and procedures that will help you with PCOS. It is not as difficult to get pregnant with PCOS with the advanced medical technologies. But whether your PCOS will get better or worse post-pregnancy completely depends on whether you're maintaining a healthy lifestyle and taking the medications that may have been prescribed by your doctor.
The one thing that you should always be concerned about is your own health. Look for signs that tell you that you're not in good health and even if you have the slightest doubt about having PCOS, then get a diagnosis done. If the result comes out negative, you will be relieved because you have not been diagnosed with the medical condition. And, if you have been diagnosed with it, it's your opportunity to get it treated before it gets aggravated. Remember to have a balanced diet and healthy lifestyle to minimise the possible risks associated with PCOS.
Open up like never before and participate in conversations about beauty, entrepreneurship, mental health, menstrual & sexual health, and more. Desi women, join our community NOW!