Staying fit and healthy need not be a complicated affair. Making small, consistent efforts every single day can go a long way in helping a person stay mentally and physically fit in the longer run. In the endeavour to stay fit, walking is a simple and powerful way to keep your health on track – an easy exercise that even a toddler can do with minimum effort. Walking has a host of benefits, and just by adding this simple step to your routine, you can enhance their overall health and well-being. Ahead are some of the critical benefits of walking and how it can boost a person's wellness and help them live a long and productive life.
In collaboration with The Channel 46, Dr Paritosh Baghel, Senior Consultant-Internal Medicine, SL Raheja Hospital, shares 6 ways by which walking boosts health.
1. Helps In Burning Calories & Keep Off Extra Weight
There is no doubt that walking is one of the simplest and most effective forms of exercise. The best part is that it does not require any equipment, nor does it require any training. Depending on your stamina, you can set a walking goal for yourself and try to reach it daily.
Although the number of calories burnt while walking depends on several factors like walking speed, distance covered, the terrain on which you walk and overall weight, walking daily will eventually help you reach your ideal weight. You can also use a calorie calculator to determine the number of calories burnt while walking.
2. Strengthens Heart Muscles
According to the American Heart Association, walking offers various benefits for a good and properly functioning heart. There is enough evidence to prove that walking improves cholesterol levels and blood pressure and thereby helps reduce cardiovascular issues. Good news? The more you walk, the less you reduce the chances of a chronic heart-related condition.
Read: Everything You Need To Know About Practicing Walking Meditation
3. Reduces Joint Pain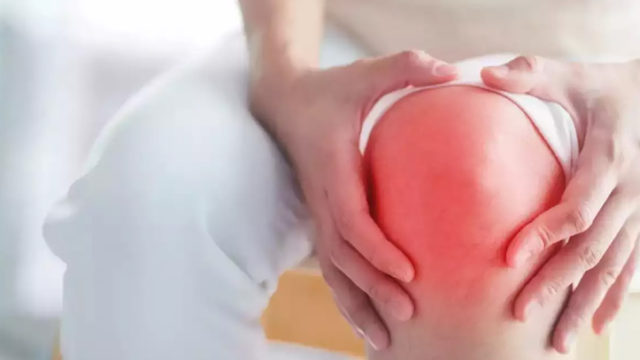 With age, bone conditions tend to suffer a lot of wear and tear. In such a situation, it is essential to protect the joints of the body, including the knees and the hips. Walking is an excellent solution to this problem as it improves the function of the joints and reduces wear and tear in them. While we understand that arthritis and joint pain can make walking difficult, some level of physical activity must be practised, so that joints in the body do not face a lot of issues, especially in the long run.
4. Boosts The Immune System
According to a study by the British Journal of Sports Medicine, walking has been shown to improve immunity in a person. The study tracked 1,000 adults during the flu season, and it was found that people who walked at a moderate pace for 30 to 45 minutes each day had fewer sick days and upper respiratory tract infections.
Read: 5 Yoga Postures To Regulate Your Menstrual Cycle
5. Improves Your Overall Mood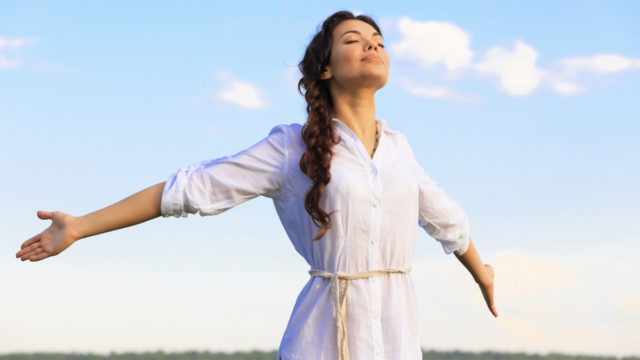 Did you know that walking is a good practice to reduce stress and anxiety in a person? It can effectively improve your mood and even be an act of self-care. To ensure that walking impacts your life, it is best to practise at least 30 minutes of brisk walking at least 3 days a week. If you cannot take out the whole 30 minutes at one go, it is better to break it into three 10-minute walks so that it does not disrupt your daily life.
6. Boosts Brain Power
Although research in this department is relatively new, there is significant data to prove that walking can positively impact your brain. In fact, according to one study by the National Library of Medicine, it was found that people who walked briskly for 1 hour three times a week had brain scans which showed that their decision-making areas worked more efficiently than people who attended education seminars. According to experts, these benefits related to walking could be due partly to increased blood flow to the brain during physical activity.
6 Tips To Remember Before You Follow A Walking Schedule
Here are a few safety tips you must remember now that you're acquainted with walking being a health-booster.
Walk only in areas that are designated for pedestrians. Also, make sure you do not walk in areas that do not have proper lighting, as it increases the chances of an accident.
If you choose to walk in the evening or early morning hours, always wear a reflective vest or light so that oncoming cars can see you.
Before walking, invest in a pair of sturdy shoes with good heel and arch support. Also, choose loose, comfortable clothing to walk without discomfort.
Stay hydrated and carry a bottle of water if possible.
It is recommended to wear sunscreen even on cloudy days, if you're walking during daytime, so you do not get any sunburns.
Think you will not stick to your walking routine daily? Get a friend who will walk with you so that you are accountable.
In conclusion, walking has a host of benefits for both the body and mind. If walking a long distance is intimating, you can start slowly and work your way up to hitting that 150-minute weekly goal. The critical thing to remember is every minute, and every step counts toward walking. After all, anything is better than sitting and not doing anything at all.
Open up like never before and participate in conversations about beauty, entrepreneurship, mental health, menstrual & sexual health, and more. Desi women, join our community NOW!