The date for your next period could still be away and yet your body starts to show not-so-pleasant signs of its arrival. This phenomenon is called Premenstrual Syndrome (PMS) which produces different symptoms in a female body shortly before that time of the month. A common PMS symptom that most women experience is breast soreness or tenderness, which could begin around 3-15 days before your period.
If you observe a pattern of your breasts starting to feel tender at almost the same time every month, which then subsides once your periods begin, then it is most likely Cyclical Mastalgia or in other words Cyclic Breast Pain which is caused by variations in your hormones during your menstrual cycle. Breast soreness occurs in every woman in varying degrees, depending on the menstruating age. However, it is extensively felt by women in their childbearing years.
In collaboration with The Channel 46, Dr Thejaswini J, Consultant Obstetrician & Gynaecologist, Motherhood Hospitals, explains the reason behind sore breasts just before periods and offers tips on how to relieve them naturally.
Why Do Your Breasts Feel Tender Or Swell Before Your Periods?
It so happens that in a normal menstrual cycle, your hormone levels fluctuate tremendously. Two female hormones, oestrogen and progesterone, play a critical role in regulating your menstrual cycle. Oestrogen causes the breast ducts to enlarge and progesterone causes swelling in the milk glands. The normal oestrogen level peaks during the 14th day of your cycle while progesterone is at an all-time high around the 21st day. These factors cause premenstrual tenderness in the breasts. Medicines that contain oestrogen or progesterone can also cause pain or soreness in the breast.
7 Tips To Help Relieve Breast Soreness
1. Reduce Your Caffeine Intake
Women who have either completely stopped taking caffeinated drinks or have at least reduced their intake have stated that full or partial absence of caffeine from their diet has helped them relieve premenstrual breast soreness. 
2. Consume A Low-Fat Diet
A low-fat diet that entails giving up on dairy products and meat is proven to decrease oestrogen levels in the body, which will help in reducing breast soreness.
Women experiencing breast soreness are advised to indulge in a low-fat diet, which is low in saturated fats. A low-fat diet that entails giving up on dairy products and meat is proven to decrease oestrogen levels in the body, which will help in reducing breast soreness.
Read: A Doctor Explains 5 Possible Causes Of Uneven Breasts & What It Might Imply
3. Limit Sodium (Salt) Intake
Salt is notorious to cause fluid retention in the body which contributes to breast pain/tenderness.
4. Increase Intake Of Vitamin E & B6
Both Vitamin E and B6 have been medically proven to help with breast pain. You could also take supplements for the same post-consultation with your gynaecologist. 
5. Replace Your Regular Bra With A Sports Bra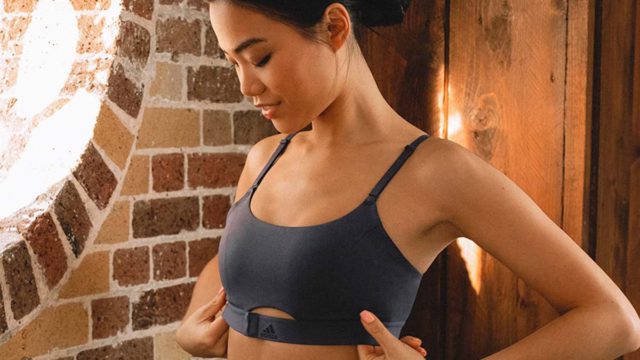 If your breasts are tender and swollen before your period. Chances are that your regular bra may feel too tight at this point. It is advised to switch to a sports bra which is softer and has supportive cups to make your breasts feel more comfortable. 
Read: 10 Breast Cancer Myths Busted By An Oncologist
6. Increase Intake Of Flaxseeds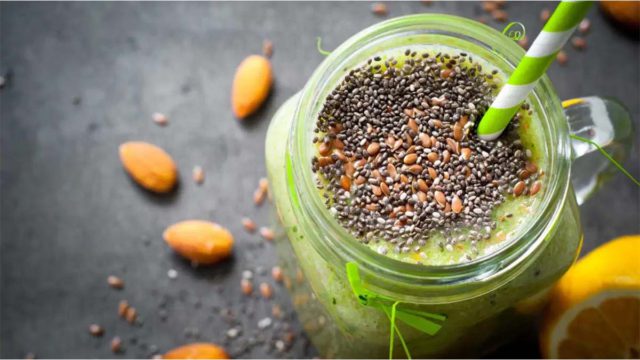 Increase your consumption of flaxseeds if you experience cyclic breast pain. It could even be used as toppings in certain foods such as shakes and baked goods. Flaxseed is well known to help with breast tenderness.
7. Massage Your Breasts With Primrose Oil
Regularly massaging your breasts with primrose oil is known to manage breast pain. It contains some essential fatty acids which are known to improve your breast health.
These above-stated remedies would most likely work to relieve your symptoms in case you have been experiencing cyclic breast pain. However, if your pain does not subside even after your periods are over, or is too much to bear, it is recommended to consult with a certified gynaecologist on an immediate basis. He/she will be able to diagnose the cause of your discomfort and check if there is an underlying condition that is compromising with your breast health at an early stage, which can then be cured by deploying the best of medical technologies.
Open up like never before and participate in conversations about beauty, entrepreneurship, mental health, menstrual & sexual health, and more. Desi women, join our community NOW!