The Raaz actor Bipaha Basu was diagnosed with osteoporosis way back in 2012. She decided to take control of her life by keeping her weight under check through a rigorous weight training fitness routine. She has spoken at several interviews about how her medical condition is a life-long one and has to be kept under control through therapy.
Now, coming to you, do you have non-specific bone pains that occur occasionally? Has your height reduced over the last few years? Are you suffering from repeated fractures? Are your bones so tender that they hurt, even under mild pressure? While they may not be a sign of trouble, some of these can be subtle signs of osteoporosis.
The Channel 46 has collaborated with Dr Manish Sontakke, Consultant – Orthopaedic Surgery, Hiranandani Hospital, who suggests lifestyle changes you should follow to not just delay but prevent the onset of osteoporosis altogether.
8 Facts You Need To Know About Osteoporosis
Since the risk of osteoporosis increases with age, it can sometimes become difficult to diagnose the condition as most people above 60 take these subtle signs of discomfort as usual.
Osteoporosis impacts many people and is generally the cause of 60 to 70 percent of all fractures in older people above 65 years.
A fragile fracture is the most common form of osteoporosis, a metabolic disease characterised by gradual micro-architectural deterioration of bone.
It can also mean the gradual reduction in the density of calcium that is present in the bone.
Approximately two-thirds of post-menopausal women have osteoporosis, which has become a silent epidemic leading to a loss in quality of life.
Women are at twice the risk of getting osteoporosis than men. In men, cases of osteoporosis generally occur after the age of 70.
Underweight or lean people are more prone to suffer from osteoporosis than obese people.
While age is a definite risk factor for osteoporosis, there is no doubt that this condition is a lifestyle disease as well. This means that it is possible to prevent osteoporosis before the onset of its symptoms by making simple lifestyle changes.
Read: All About Osteoporosis, From An Orthopaedic Surgeon
3 Problems Osteoporosis Patients Face
In many countries, specially developed and developing countries, osteoporosis is a substantial economic burden as it is a significant cause of prolonged hospitalisation. Treatment for the condition can sometimes be quite expensive and might not be within the means of the general population.
Approximately 40 percent of the patients above the age of 70 who suffer from a significant bone fracture die within the first year.
Considering the high morbidity and mortality rates, osteoporosis is a significant health concern that must be dealt with in its initial stage, so that it does not cause additional complications.
7 Lifestyle Changes To Prevent The Onset Of Osteoporosis
Here are 7 changes that you should inculcate in your daily life to prevent yourself from getting osteoporosis include the following:
1. Follow A Balanced Diet
A good quality diet plays a vital role in preventing osteoporosis as it helps to prevent obesity. Extra weight puts additional strain on the bones, which can then cause bone fractures. Besides the essential green vegetables and fruits, it is vital to have adequate amounts of calcium, magnesium, and zinc in the diet, so that there is good calcium absorption and deposition. As a person ages, it is best to have regular vitamin D supplements for calcium absorption, especially when recommended by a specialist.
Read: Prevention & Treatment Of Postmenopausal Osteoporosis, By A Gynaecologist
2. Regular Exercise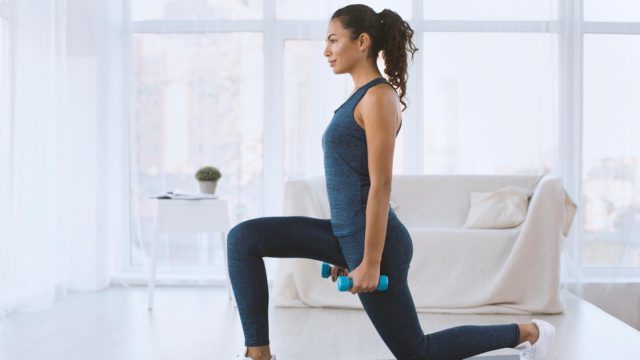 Staying active is the key to maintaining our bone mass. With age, it becomes essential to stay physically active as it can help the body stay fit and avoid unnecessary health complications. In fact, according to a study from the University of Colorado, taking a combination of calcium and vitamin D appears to protect the bones from exercise-related deterioration. A short brisk walk for half an hour, cycling and swimming are all excellent forms of exercise to prevent osteoporosis. Additionally, weight training exercises are better at preventing osteoporosis than cardio exercises.
3. Consume Vitamin D Supplements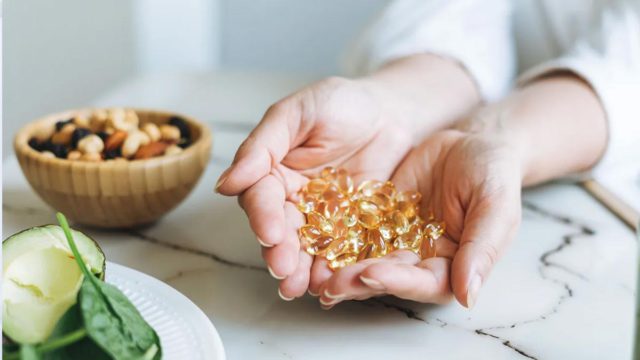 With the high pollution level, it has become difficult for humans to get their required quota of sunlight. Add to this the fact that during the pandemic, many of us never left our homes, which would have impacted the Vitamin D levels in our bodies. In this situation, taking Vitamin D supplements for at least three months a year is necessary. Magnesium and zinc significantly increase calcium absorption in our body, so they are critical essential elements needed to treat and prevent osteoporosis. Further, anti-epilepsy drugs and steroids can cause osteoporosis when taken for prolonged periods, which is another reason why these individuals should take regular calcium when taking these medications.
4. Do Not Smoke
There is no doubt that smoking causes early osteoporosis and delays fracture healing. Both first and second-hand smoke adversely affects bone mass, and smoking cessation can effectively reverse the effect of smoking and improve bone health. Tobacco can also damage and cause many health problems, including asthma, cancer, diabetes, and chronic bronchitis, so it is best to stay away from smoking and even avoid second-hand smoke whenever possible.
5. Drink Alcohol In Moderation
While there is no issue in occasionally drinking alcohol, it is best to do so in moderation. If possible, it is best to abstain from alcohol as it helps prevent unnecessary weight gain and causes calcium absorption from the gut.
6. Preventing Falls To Avoid Fractures
As people age, they are at a higher risk of falling and fractures. To prevent this, it is essential that they have good railings along the stairs and handles in the bathrooms of their homes. It is also a good idea to keep their homes clean and avoid excessive clutter as these can cause falls and avoidable accidents.
7. Regular Screening For Osteoporosis
Regular screening is the key to preventing osteoporosis is regular consultation with a specialist. In the elderly population and people with high-risk factors, DEXA SCAN, the investigation of choice for diagnosis and assessment of treatment for osteoporosis, is highly recommended. It is a non-invasive test to measure the bone mineral density BMD of our bones. This test differentiates osteocalcin and osteoporosis, thus guiding the duration of calcium therapy and anti-bone resorptive therapy. Further, regular screening and health check-ups can quickly diagnose the onset of osteoporosis. A yearly DEXA SCAN is essential and recommended for females above the age of 65 and men above 70.
Open up like never before and participate in conversations about beauty, entrepreneurship, mental health, menstrual & sexual health, and more. Desi women, join our community NOW!