Calcium is one of the most essential constituents of your bone. It is a significant part of the mineral complex called 'Hydroxyapatite' which constitutes 60-70% of dry bone weight. In addition to providing strength to the bones, Calcium plays a vital role in the normal functioning of the heart, nerves, muscles, and blood. Since it is essential for important life functions, the body draws Calcium from the bones whenever the diet is deficient.
The Channel 46 collaborated with Dr Siddharth M. Shah, Consultant Orthopaedics & Joint Replacement Surgeon, SL Raheja – A Fortis Associate Hospital, who explains how important calcium is for women, especially those above the age of 40, lists Calcium sources, and much more.
Daily Calcium Requirement In Women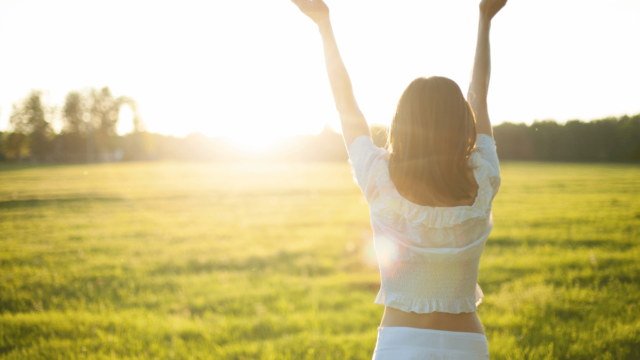 Adult women require 1000 mg/day of Calcium until 50 years and 1200 mg/day beyond 50 years. This requirement can be met through dietary or supplemental Calcium. However, Calcium obtained through diet is more advantageous than supplements. A carefully planned, balanced diet can help meet one's daily Calcium needs as this mineral is present in various foods, including milk, cheese, yoghurt, green leafy vegetables, lentils, oranges, dried fruits like almonds and figs, and Calcium-fortified foods and drinks.
Role Of Vitamin D & Other Hormones In Regulating Calcium
Vitamin D is essential for Calcium absorption, and its deficiency can result in weak bones. Since Calcium is vital for normal body functions, its level in the blood is carefully regulated. When the Calcium level in the blood is low, a hormone called 'Parathormone' will send signals to the bone to release Calcium into the blood. When adequate Calcium is present in the blood, a hormone called 'Calcitonin' will signal the bone to stop releasing Calcium.
Read: 5-Point High Protein Diet Plan For Women By Health Coach Manasa Rajan
What Does Peak Bone Mass Mean?
Peak bone mass is the highest amount of bone strength an individual will achieve during their lifetime. It is reached between 25 to 30 years of age. Beyond that age, more bone is lost than formed by the body, resulting in loss of bone density. It is considered a predictor of Osteoporosis and Osteoporotic fractures in the future. Individuals with a high peak bone mass have a reduced risk of Osteoporosis. A healthy diet with adequate calcium and exercise during adolescence and early adulthood can help maximise peak bone mass.
Menopause & Bone Health
Oestrogen (a hormone that plays an important role in the health of women) increases Calcium absorption and promotes bone density by stimulating bone formation and reducing bone resorption. As the Oestrogen levels drop during menopause, women lose bone density rapidly, resulting in Osteoporosis. Osteoporosis is characterised by fragile bones which break easily, resulting in fractures.
3 Reasons Why Excessive Intake Of Calcium Take Be Harmful
Excessive Calcium intake can rasise the risk of various health conditions:
Increase the risk of kidney stones, especially when consumed for prolonged periods.
It can upset the digestive system, resulting in nausea and constipation.
Some evidence shows that excessive Calcium may be deposited in the heart's arteries, increasing the risk of heart attacks.
Read: 10 Calcium-Rich Alternatives Of Milk
6 Tips For Women To Improve Their Bone Health
1. Diet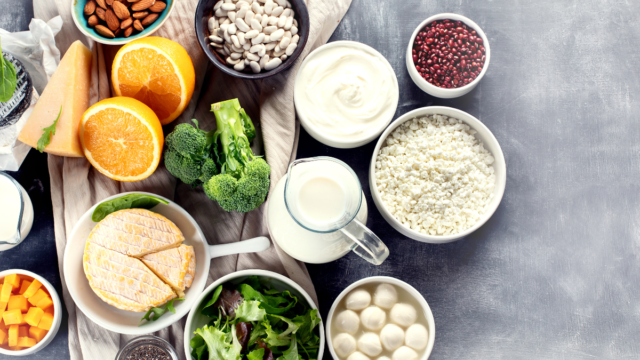 You must consume healthy and balanced diet rich in calcium, vitamin D, and proteins. To repeat the list of foods rich in calcium, these include milk, cheese, yoghurt, green leafy vegetables, lentils, oranges, dried fruits like almonds and figs, and Calcium-fortified foods and drinks. Foods that have the goodness of Vitamin D include milk, mushrooms, eggs, fish, and fortified foods, apart from sunlight, of course. For protein, consume lentils, beans like rajma (kidney beans), eggs, and meat like fish, chicken, etc. to get the best of this mineral.
2. Sunlight
The body produces Vitamin D when the skin is exposed to sunlight. About 20 to 30 minutes of daily sunlight around noon, a few times a week can help meet the body's vitamin D requirements. Adults require 600 IU of Vitamin D/day.
3. Role Of Supplements
Calcium and Vitamin D supplements can help if one cannot meet the body's daily requirements through diet. Also, the indiscriminate use of supplements should be avoided, as excessive Calcium and vitamin D can have harmful effects.
4. Quit Smoking
Cigarette smoking increases the risk of Osteoporosis. If you smoke, it is necessary that you taper off the number of times you smoke per day rather than quitting the habit at one go. This will help you avoid withdrawal symptoms, which usually has a far-reaching effect on your body and mind. If need be, see a doctor who will guide you through the process.
5. Alcohol Consumption
Heavy alcohol consumption reduces bone density and must be avoided to reduce the risk of Osteoporosis.
6. Regular Exercise
Weight-bearing activities like walking, jogging, stair-climbing, and low-impact exercise can help to improve bone density and strength.
Open up like never before and participate in conversations about beauty, entrepreneurship, mental health, menstrual & sexual health, and more. Desi women, join our community NOW!