The first World Earth Day was commemorated on 22nd April 1970 in the United States of America. However, it wasn't until 1990 that the day became a global event. The day aims to spread awareness about the necessity of recycling and sustainable living as a way of protecting the environment. Presently, it witnesses the participation of more than 200 million people. A distinct theme is dedicated to the day every year. In this, it is "invest in our planet". 
World Earth Day History
The first World Earth Day was celebrated in 1970 when a senator of the United States organised a national demonstration to raise awareness about the challenges the environment faced with. After endless rallies that stretched till the end of the year, the Government of the U.S. created the Environmental Protection Agency. The day became a global event in 1990. 
However, the history of World Earth Day goes back to a year before 1970. Junior Senator Gaylord Nelson from Wisconsin again expressed his wish to establish teach-in college campuses to wake people up to the far-reaching consequences of water and air pollution, and deforestation. The idea was to create a sustainable environment for future generations by planting trees and cleaning litter. Hence, children gathered with sweepers to flag off the initiative in 1970, a milestone in World Earth Day history. On April 22nd of the same year, Congressman Pete McCloskey and activist Denis Hayes also organised teach-ins across the U.S. Thereafter, it was announced that World Earth Day would be celebrated on 22nd April annually. 
World Earth Day Significance
As the name of the day suggests, the day seeks to protect the earth, more specifically the environment, from pollution and other man–made destruction. In short, it works towards ecological sustainability, explaining World Earth Day's significance. World Earth Day is celebrated on the 22nd April of every day and air pollution, water pollution, and deforestation are some areas that it focuses on. 
5 World Earth Day Facts That You Need To Know
Here are some interesting World Earth Day facts that you may want to know about:
With as many as 192 countries participating towards this green cause, World Earth Day is the largest secular observance across the globe.
The initiative to observe 22nd April of every year as World Earth Day led to the adoption of several federal laws related to the protection of the environment. Clean Air Act (1970), Paris Agreement, and Clean Water Act amendment (1972).
So important is the day that scientists also lend their voices to the cause.
In one year, the day changed the way 25% of the U.S. population viewed the necessity of working towards a green planet.
The observances had to be taken to the virtual platform in 2000 for greater reachability among people across the globe. 
How Can We Celebrate Earth Day On An Individual Level?
1. Switching To Ecological Modes Of Transport
Vehicles, whether they run on petrol or diesel, cause pollution, which has devastating long-term effects on the environment like global warming. Even non-leaded petrol. They may cause comparatively lesser damage to the environment, but the chemicals aren't absent entirely. So, walking or reaching out of your cycle wherever you go out are green alternatives to the emissions that vehicles emit.
2. Grow Plants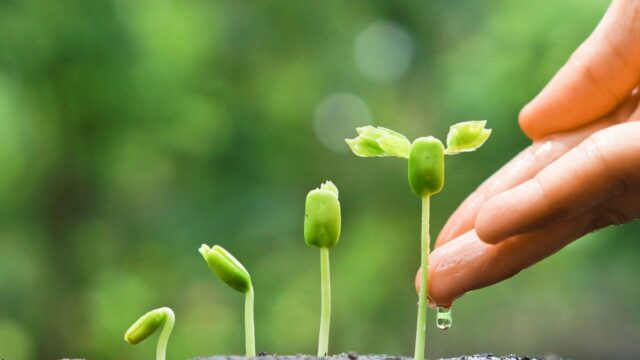 Grow as many plants as possible right at home. Line them on the floor or hang them along the windows all over your safe haven as well as a few on tables here and there. Make space for them because they not only purify the air around you, contributing to good health but are also a boon for the environment. No time to maintain plants? No worries. There are a host of plants that don't need regular watering. 
3. Don't Litter
Pledge to not litter ever again, starting from now. Whenever there isn't a waste that you want to dispose of, look for the nearest dustbin and, if there is none, carry it with you until you find one or reach home. Not just that, make a conscious effort to make other people conscious about the long-term effects of their actions, taking the risk of your conversation sounding like muft ka gyaan to them. Because it's a cause you firmly believe in.
4. Donate
There are NGOs specialising in contributing to a green planet. Look for a reliable one and donate as much as you want to and can. If you cannot participate in activities that work towards the conservation of the environment, the least you can do is financially assist the cause.
5. Switch Off Electricity When Not In Use
Turn off your lights and fans when not in use and switch to electricity-saving gadgets.
6. Stop Water Wastage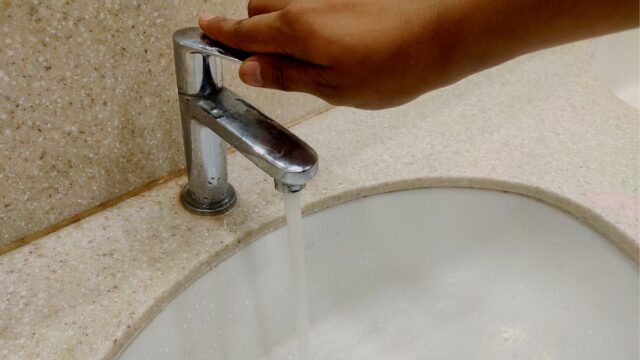 This doesn't imply that you don't use water for your daily necessities. It simply means to completely cut down on the water you're unknowingly wasting while using it. For instance, while washing your mouth, you take your water-filled palm to your mouth and in the meanwhile allow water to keep flowing down the sink, which is equivalent to wasting water. So, make it a habit to turn off the tap every time you've filled up your palm with it and turn it back on only when you need more water to wash your mouth.
7. Educate Yourself
Read up on reducing, reusing, and recycling and actively implement the same in your life.
8. Lifestyle Changes
You may already know that electronic gadgets like refrigerators and air-conditioners give out CFC emissions that cause global warming. And the earth is already reeling under its adverse effects, and this is just the beginning. While not using a refrigerator isn't an option anymore and not switching on the AC may also be an integral part of your life, what you can do to bring about some positive change in your own small way is to reduce the use of AC. Keep your windows open instead and let the cool breeze relax you and make the most of your fan, unless it's unbearably hot outside.
World Earth Day holds more significance than ever before because we haven't been doing our part for the planet for decades now. Hence, it's time we wake up and take note of the damage we have been doing to our planet before the damage becomes irreversible. 
Open up like never before and participate in conversations about beauty, entrepreneurship, mental health, menstrual & sexual health, and more. Desi women, join our community NOW!