Valentine's Day is an annual celebration of love and affection that is observed on February 14th. It is a day to express love to partners, friends, and family by exchanging gifts, flowers, and cards. If you have been wondering – "Iss Valentine's Day pe naya kya karein?", we've got a whole lot of exciting hatke ideas that you can consider for your V-day date night.
15 Fun Date Night Ideas For Valentine's Day Celebration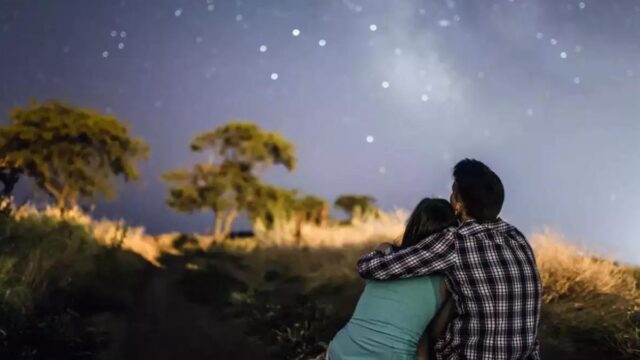 If you're looking for date night ideas, here are some options you can pick from.
1. Sunset Dinner Cruise
Enjoy a romantic dinner while sailing along a picturesque coastline and watching the sunset.
2. Wine Tasting
Visit a local winery or wine bar and sample a variety of different wines, accompanied by delicious food.
3. Beach Picnic
Pack a picnic basket with your favourite foods and enjoy a relaxing day on the beach or a picnic spot with your partner.
4. Couple's Spa Day
Treat yourselves to a day of pampering and relaxation at a local spa or wellness centre.
5. Balloon Ride
Soar through the sky and enjoy breathtaking views with a romantic hot air balloon ride.
6. Concert Or Show
Get dressed up and attend a concert, musical or theatre show together.
7. Scenic Drive
Plan a scenic drive through the countryside or along the coast and take in the picturesque views that our country is brimming with.
8. Cooking Class
Take a cooking class together and learn how to prepare a romantic meal.
9. Art Museum Or Gallery
Visit a local art museum or gallery and enjoy each other's company while viewing exquisitely beautiful works of art.
10. Nature Hike
Take a leisurely hike in a nearby park or nature reserve and enjoy the beauty of nature together.
11. Horse-Drawn Carriage Ride
Enjoy a leisurely ride through the city or countryside in a horse-drawn carriage.
12. Star-gazing
Find a secluded spot and spend the evening star-gazing and talking under the stars.
13. Ice Skating
Hold hands and glide around the ice rink together during an evening ice skating session.
14. Boat Ride
Rent a boat and spend the day exploring nearby waterways and enjoying the fresh air.
15. Picnic In The Park
Spread out a blanket and enjoy a romantic picnic in a local park or garden.
10 At-Home Romantic Date Ideas For This V-Day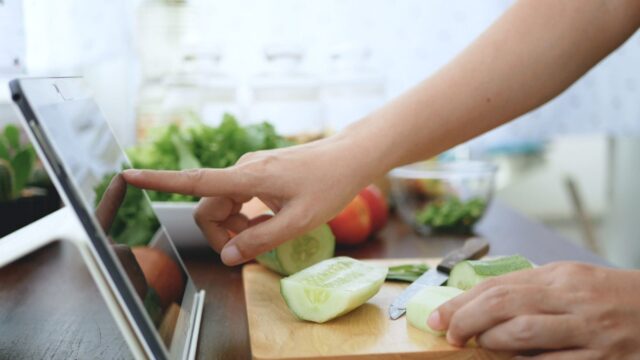 Date nights don't always have to be about going out and spending money. With a little creativity and effort, you can have a memorable and romantic night at home. Here's a list of fun date ideas you can do to celebrate at home:
1. Movie Night
Create a cosy atmosphere with blankets, and snacks, and choose a romantic movie to watch together. Or, a few of them, to watch on a loop.
2. DIY Home Spa
Treat yourselves to a relaxing spa day at home with massages, face masks, and aromatherapy.
3. Game Night
Set up a game night with board games, cards, and snacks for a fun and relaxed evening.
4. Cooking Dinner Together
Plan and cook a romantic meal together, choosing your favourite ingredients and recipes.
5. Home Karaoke
Sing your heart out together with a karaoke machine or a virtual karaoke app. Think YouTube.
6. Wine & Cheese Tasting
Set up a wine and cheese tasting at home with different varieties of each to sample and enjoy.
7. Indoor Picnic
Set up a romantic indoor picnic with candles, blankets, and your favourite foods.
8. At-Home Spa Day
Give each other at-home spa treatments such as massages and facials.
9. Board Game Marathon
Spend the day playing board games and challenging each other to friendly competitions.
10. DIY Cocktails
Experiment with creating new and unique cocktails together at home.
These date ideas at home will definitely charm your better half and help you create a unique experience, while getting you two closer and strengthening the bond that you share.
7 Creative Virtual Date Ideas For Couples In A Long-Distance Relationship
Virtual date ideas offer a unique and creative way to connect with your partner, allowing you to spend quality time together even if you can't be together in person. Here's your list of long-distance date ideas to celebrate V-Day online:
1. Virtual Wine Tasting
Join a virtual wine-tasting event or order a wine-tasting kit to enjoy from the comfort of your individual homes.
2. Online Cooking Class
Take a virtual cooking class together and learn how to prepare a romantic meal.
3. Virtual Museum Or Gallery Visit
Take a virtual tour of a museum or art gallery together and admire works of art from around the world.
4. Virtual Escape Room
Solve puzzles and challenges together in a virtual escape room experience.
5. Virtual Concert Or Show
Enjoy a live-streaming concert or show together from the comfort of your own home.
6. Virtual Game Night
Play online games together such as chess, cards, or video games.
7. Virtual Movie Night
Rent or stream a romantic movie together and have a movie night over a video call.
Valentine's Day is a time to celebrate love and affection with your significant other, and there are countless ways to do so. From romantic date nights at home to virtual experiences, these perfect date ideas will help every couple. Whether you choose to go with the traditional date ideas with a cosy night in or opt for a unique virtual experience, the most important thing is to make the time to connect and show your love for your partner. So, choose the perfect date ideas that suit you best and make this Valentine's Day one to remember! Happy Valentine's Day, y'all!
Open up like never before and participate in conversations about beauty, entrepreneurship, mental health, menstrual & sexual health, and more. Desi women, join our community NOW!