Special occasions are not just about giving gifts. Par iske alava bhi there are other things you can do to make the day or event memorable. And this holds true especially for our parents. A thoughtful gift does hold importance to them. After all, you've made an effort to come up with a gift idea that they will like and then bought it for them. But there are other things too that hold importance for them, if not more.
As we approach Father's Day (19th June), here's a list of 11 things that your Dad would love more than receiving a gift.
1. You Get Into IIT/IIM
IIT/IIM nahi jaayegi toh karegi?! IIT or IIM or both is the be all and end all. For Dads that is. There is no world beyond that. There's just doom. For you AND your family. No other "respectable" profession exists. If you don't get into one of these premiere institutes, you are bound to fail in life and all the sacrifices made by your parents right from the time you were born will crumble like a pack of cards. Even dreaming about any other profession amounts to nothing less than blasphemy.
2. You Bring Him Garam Garam Chai When He Comes Back From Work
Beta, chai la. Your Dad will quip the moment he returns from work and place himself on his favourite part of the couch. Nothing like a cup of hot, steaming tea after a long, hard day at work. For the sugary liquid to kiss the tip of his tongue, the hot steam to caress his face, and the indescribable aroma to invigorate his senses, leaving him in no less than a peaceful yet heady trance. Oh, enough of romanticising the tea! The moment he comes out of the trance, you will find him calling out to you again, "Beta, chai kahan reh gaya?"
Read: 9 Iconic Bollywood Dads That Live In Our Heads Rent-Free
3. You Wake Up Early Every Day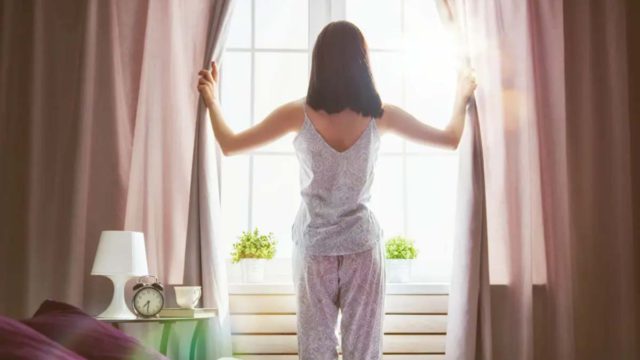 There is hardly anything that would impress your Dad more than seeing you wake up early. Simply nothing. Not even a well-made cup of chai. Even better if you wake up before him and welcome him out of the world of slumber with a hot cuppa. Seeing you up and about the house that early fills him with a sense of pride for having achieved something substantial. For him, it's a sign that he has been successful in instilling some anushaasan in you. Waking up early is of utmost importance to him even if that means he doses off immediately after his morning tea, while reading the newspaper.
Tip For You: Get up early, finish off your morning ablutions, have your tea, and go back to sleep….and wait for hell to break loose.
4. You Turn Off the Lights & Fan After You Leave A Room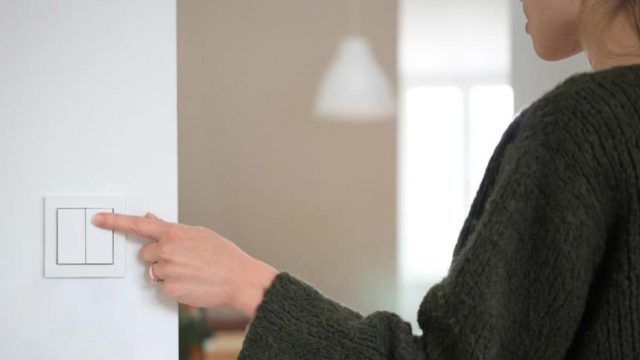 Light, fan kaun bandh karega? Main? Paise kya ped mein ugta hai? And the bhaasan will continue for quite some time. How many times have you heard this from your Dad? You needn't reply. We already know the answer. The same dialogues everytime you leave the lights and fans. Even if you've left the room for literally 2 seconds, dashing into the kitchen to snack on some dalmoth and plan to scooch right back into your room immediately after. Dads seem to be in-built with this miraculous power of knowing when you've left the room without switching off the lights and fan. They immediately appear out of nowhere to give you a piece of his mind. And if you've left the room with the AC on? May God save your soul.
5. You Agree To Having Your Profile On Shaadi.com
Beta, shaadi kab karogi? – is his next favourite modus operandi after seeing you wake up early. Did you know this wedding alliance app does not have a "Delete" button. So if you've signed yourself up on the app once, there's no escape from it. Similarly, there's no escaping from your Dad's relentless pursuit to see you married, the moment you step into what is popularly considered to be a suitable "marriageable age".
Read: 10 Brilliant Father-Daughter Relationships In Bollywood Movies
6. Reduced Prices Of Things. Everything.
If you could gift your Dad the advantage of reduced prices of everything, that will make him one of the happiest. Pata hai, hamare zamane mein gujiya 5 aane ke milta tha! Ab kitna mehnga ho gaya hai! – you can hear him exclaim for everything that he lays his hands on. His favourite theme about life is – mehngai daayan khaye jaat hai. And there is no way you can get away from its all-consuming claws.
7. Better Quality For Everything
After price, comes quality. And that entails yet another of his favourite dialogues – hamare zamane mein aisa nahi hota tha! Which roughly translates as, they don't make them like they used to. The alarm clock stops working after a few days. The hamare zamane mein dialogue will follow suit. The bone China plate chips off. The dialogue again. The hat falls off your lap. The dialogue comes again at the drop of a hat. Aapke ke zamane mein alarm clock yaa bone China kahan hota tha, Papa – you often find yourself thinking.
8. Stop Playing With Your Phone
Kya phone pe tukur tukur kiye jaa rahi hai pura din?! There comes another remark, with irritation and curiosity writ large on his face. He is curious enough to know what's happening on your phone but that's shrouded with dissatisfaction at the same time. And then the hamare zamane mein dialogue will make a comeback. Hamare zamane mein hum baithe baatein kiya karte the.
9. Wish That You Never Grow Up
Le Dad: Bahar ki duniya bada kharab hai, beta. Itni jaldi badi mat ho ja. Jab tu badi ho jayegi tab tu samjhegi.
Le 30-Year-Old Me:…
You never grow up for your Dad. you're always his ladli beti, no matter what your age is. And the same for your Mom. But, here, we'll focus on the Dads only. Quite understandably, he sees himself as your protector and wants to protect you from all the ills of the world at all costs, always and forever.
10. …And Then Wish You Grew Up Sooner
Itni badi ho gayi, phir bhi tumko akkal nahi hai! The constant tug of war between itni badi ho gayi hai and abhi toh tum chhoti ho continues often. You cannot but wonder whether you have actually grown up or are still a tiny tot. A bizarre identity crisis of sorts. But, yet again, rises from your Dad's protectiveness towards you. He is engulfed by the fear of you getting into trouble or getting duped. And that constant fear works on him and eggs him on to let you know that you need to always think on your feet and be alert of everything around you.
11. Expect You To Spend More Time At Home
Tum ghar mein khate kahan ho? – is your Dad's way of telling you that he looks forward to spending time with you. He misses your company. From being your guide while you learn riding a cycle to helping you with studies – he has stood by you. Silently. But somewhere between holding his huge hands while walking and going to work now, you grew up. Teenage and adulthood also meant you drifted a little away from your family because your friends took the centre stage. And that meant spending less time with him and at home, in general. Even if you're not talking to him all the time, he cherishes seeing you at home. Your presence at home is enough to uplift his mood and keep him happy.
The above list mentions the things that Dads would prefer far more than gifts. What other options would you like to add to this list?
Open up like never before and participate in conversations about beauty, entrepreneurship, mental health, menstrual & sexual health, and more. Desi women, join our community NOW!