The Gangubai Kathiawadi star Alia Bhatt dropped a video today on her YouTube channel and her fans cannot stop going ga-ga over it. The diva shares 30 truth bombs on the occasion of turning 30 on 15th March this year and we've picked up 11 of them that are related to beauty and health.
Here's listing them down for you.
1. Hates Burpees Loves Pullovers
Alia talks about her love for hitting the gym to maintain her fitness. Her favourite workout is pullover and she abhors doing burpees. The emphasis that she puts on the word "hate" while mentioning burpees makes her extreme dislike for her apparent.
2. Swears By Ice Bath Facials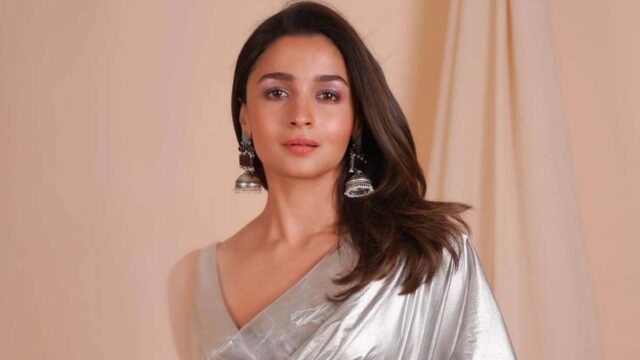 Oh, the number of times we've heard B'wood celebs talk about their love for ice bath facials. And Alia is yet another one to be added to the list. Being a true Piecean, she is a water baby and loves to dip her face right into a large basin of ice cubes.
3. A Morning Person
People can often be categorised solely based on their waking time. Some wake up pre-dawn, some right after it, some late in the morning, and others before or even after afternoon hits. Alia loves to wake up early in the morning.
4. Watches F.R.I.E.N.D.S. To Destress
The classic TV show works wonders for her as a mood-buster. One episode of the show is enough to pick her up and get her into the groove.
Watch the video here:
5. A Cleanliness Freak
Nope, not in every way. Like she points out in the video, she loves to be organised but is really messy in real life. However, she's obsessed with clearing her ears, nails, and feet. Quite a food habit, we say. Well-kept nails and feet enables to keep her best foot (and hands!) forward, while clean ears are important to stay alert and for overall health.
6. Unique Way Of Applying Lipstick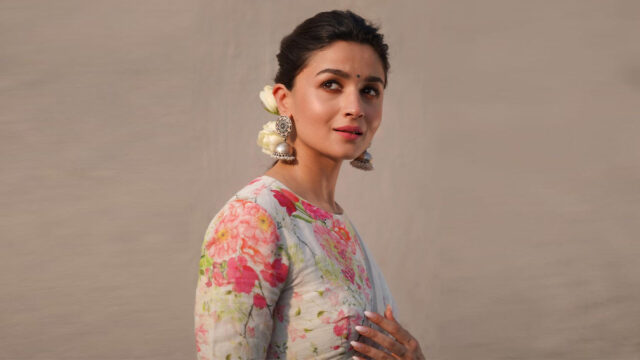 While we all get the lipstick to our pout, Alia is an exception to this instinctive action. Quite weirdly, as she herself points out, she gets her mouth to the lipstick. She twists and twirls her lips around the tip of the lipstick till it has been evenly applied all over. And then she lightly brushes her fingers across her lips.
7. Loves Poha & Chhaas
The Patakha Guddi star reveals that if she has to select one food item that she just loves, it would be poha and a glass of nutritious chhaas to go with it. A perfect combination of healthy carbs, cooked with fragrant Indian spices, and a chatakdaar protein-rich beverage to wash it down. Hungry, already?
8. Makhanas (Fox Nuts) Are Her Favourite Snack
The video pans to Alia chomping on something out of a big bowl, while getting her hair done. She gets the bowl close to the camera to give us a sneak peek into its contents – a few handfuls of makhanas or foxnuts. A healthy snacker, indeed!
9. Uses Sheet Masks
The video shows Alia sitting probably at a shoot location with a sheet face mask on. She says nothing but her love for it cannot be overlooked. Convenient and useful we cannot deny the benefits of a good sheet mask, can we?
10. Bugged By A Pesky Sunspot
Alia pouts to reveal her sunspot in the middle of her lower lip. She divulges that she got it while she was at home during the COVID-19 lockdown. Quite surprising, ain't it? because, as the name indicates, sunspots occur as a result of prolonged exposure to the sun and yet she was restricted to her home when it decided to bug her!
11. Loves Journaling
Her love for journaling has been rooted since her pre-teen years. She talks about her "Memory Book" that she had been maintaining since Standard VI when she was 12 years of age and continued doing so till she was 18 or 19. They are brimming with cards, sketches, letters, random drawings, and memories, which she feels are extremely clingy. She still holds it dear to her, although she stopped filling it up after crossing her teens. 
Open up like never before and participate in conversations about beauty, entrepreneurship, mental health, menstrual & sexual health, and more. Desi women, join our community NOW!