As the iconic movie Jab We Met dances its way into the 15th year of its anniversary, we cannot help but look back and revisit the innumerable lessons that it has left for us. The classic, starring Kareena Kapoor Khan and Shahid Kapoor, is for everyone, jo dil ko ekdum chhoo jaaye. No wonder, we've lost count of the number of times we've devoured every bit of the movie every time we watched it. Alone, with friends, with family, on TV, on OTT. 
Here are 15 lessons that Jab We Met teaches us.
1. Take the plunge. You never know where it leads you.
Geet decides to give wings to her long-standing dream of eloping. Albeit without planning for the risks that might be involved if her grand plans don't take off. The lesson is, one must dream big, but only after taking calculated risks.
2. Good things happen to those who wait.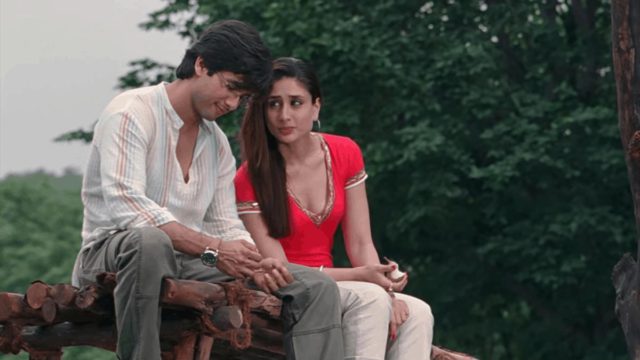 Sabr ka phal meetha hota hai – yeh kahaavat toh suna hi hoga. Geet was so blindly in love with Anshumann and passionately devoted in her pursuit that she misses reading on the apparent signs that he does not see her the same way as she does. As the extroverted Geet recedes into her shell and relocates to Shimla to live a life of oblivion after getting rejected in love, she does find love when she least expected it.
3. Understand how to differentiate between a dream from reality.
Geet had built castles in the air all by herself. She is in pursuit of a fairytale romance with Anshuman followed by a happily-ever-after married life with him. But, surprisingly, this idea is not a joint dream of the couple. In fact, Geet and Anshuman aren't even a couple. It's just a one-sided love story that she has concocted on her own and lives in her self-made dream as if it's the reality.
Read: 10 Fashion Goals From Kareena Kapoor Khan's Movie Characters
4. A show of disinterest is a clear 'no'.
Anshuman never showed interest in her. He never led her to believe that he sees a life with her in the future. It's an extension of Geet's imagination because wanted to live life that way – as his wife. She ignored and overlooked the apparent signals that clearly said that she doesn't feature anywhere in his life. Even mixed signals are a clear sign of a 'no'.
5. Don't force your dreams on others.
When Geet is brought down to reality by Anshuman, she gives it her all to convince him to come away and elope with her. She has always been obsessed with the idea of eloping and she had taken it for granted that her imaginary boyfriend too would be fascinated with the idea. Once she sees he isn't, she tries to thrust her dreams on him.
6. Don't try to change the person you love.
A relationship is a joint partnership where responsibilities, plans, and decisions – every aspect of life should be shared for it to be a healthy partnership. Geet makes the error of finalising decisions without even confirming whether Anshuman is interested in her. In the process, she tries to convince him to change his decision of not wanting to elope with her just so she can spend her life with him.
7. Don't be selfish in relationships.
It's okay to love and take care of yourself. But that does not mean your wishes and demands supersedes everyone else's. What people who really matter to you want should be given as much importance as your own dreams and wishes to build relationships on an equal ground.
8. When chasing the big things, don't forget to enjoy the little things.
Geet was persistent and dedicated in her chase of Anshuman, so she can elope with him. In the meantime, she completely misses out on enjoying the other aspects of life. Afterall, there's far more to life than settling down with your chosen partner.
9. Self-love is the best love. Because, main apni favourite hoon!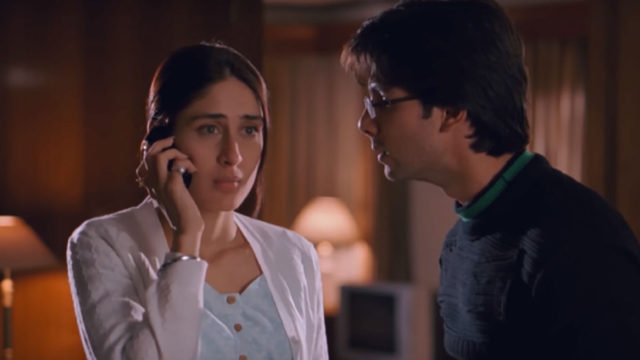 When the vivacious Geet decides to take a sabbatical from her home where she is the pampered ghar ki ladli after receiving a reality check from Anshuman, she sub-consciously takes the first step towards self-love. She devotes the time and care that she needs to heal from the rude shock of loneliness that she had very naively got herself into. And she aces in prioritising herself over everybody and everything else.
9. Even at your lowest, find that one thing that keeps you going.
From being a gullible girl in love, Geet starts coming of age after reality dawns upon her. She escapes to the cool confines of the quaint hill station of Shimla and starts living life productively as a school teacher. At the same time, she nurtures her wounds and life rewards her soon for the efforts she put in to reinvent herself.
Read: 5 Diet & Fitness Tips From Kareena Kapoor Khan
10. It's human to err.
Geet's gullibility may be quite beyond anyone's comprehension. But it's perfectly alright and even necessary to make mistakes. It's all a part of the learning process. What makes making errors worthwhile is realising what went wrong and why they went wrong, and not repeating them.
11. Always be open to new experiences.
Making mistakes never means the end of your life, although it may seem like it. However, it's a temporary phase. Take your time to take a step back, analyse things, work on healing yourself, and bounce back to life without bothering to look behind. And, you'll see there are new experiences to grace you once you're open to them. Geet mourned her loss without knowing well-deserved happiness is just around the corner. She embraced Aditya in her life and was all ready to take a long stride to new beginnings.
13. Be yourself. The world will eventually accept and love you for who you are.
Geet yet again takes it for granted that her family probably wouldn't accept her after her plans of eloping falls flat on the face. She probably felt like kis muh se ghar wapas jaun. She probably felt like she let her family down with her immaturity. But, the reality is, the world will accept you and even respect you for the way you are provided you first learn to embrace yourself with all your strengths and flaws with confidence.
14. It's never too late to rebuild bridges with your loved ones.
Geet had cut the bridges with her family and friends out of shame and hopelessness post the turn of events that left her feeling crumbled and dejected. Like it was the end of the world for her. But, Aditya traced her whereabouts and came looking for her out of concern. Eventually, she made her way back to her family as well. And, unsurprisingly, they welcomed her back with open arms. Because when you make mistakes, they will show their disappointment haq se but they are the ones who always have your back.
15. Family is all we have. Truly.
At the end of the movie, Geet realises that family serves as the backbone of our existence. They are always there through thick and thin, come what may. Therefore, after finding love unexpectedly, she goes back to the comfortable domain of her family to start life afresh with their blessings.
Open up like never before and participate in conversations about beauty, entrepreneurship, mental health, menstrual & sexual health, and more. Desi women, join our community NOW!