Not everyone's skin reacts the same way to winter weather conditions, but for many, the dip in temperatures and lower humidity (both indoors and outside), can magnify dry, flaky skin, as well as redness and sensitivity. Even people with oily skin can be challenged by winter weather as their skin may feel more dehydrated, uncomfortable, or tight underneath but still look and feel oily on the surface.
The Channel 46 caught up with Desiree Stordahl, Director of Applied Research & Education at Paula's Choice, who guides you with 11 tried-and-true tips to get your skin through winter.
1. Pay Attention To The Ingredients In your Skincare Products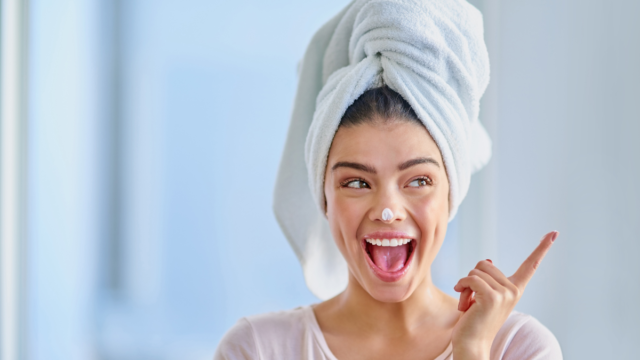 First, edit your current skin care routine to eliminate any products that contain drying, sensitising ingredients like denatured alcohol, essential oils, mint, menthol, eucalyptus, clays, and starches. Surprisingly, these ingredients show up in a large number of products on the market, despite their dehydrating, pro-inflammatory effects on skin.
2. Go For A Face Wash That Doesn't Dry Your Skin
Next, make sure your face wash isn't overly drying. That's something you want to avoid year-round, but especially during the winter months. Upgrading to a creamier cleanser that gently whisks away impurities without stripping skin's barrier sets the rest of your skin care routine up for success.
Read: 11 Skincare Actives To Treat Dark Spots For A Glowing Twacha
3. Invest In A Hydrating Toner
If your skin is oily on the surface but feels more dehydrated or tight underneath, incorporate a hydrating toner. This is a lightweight way to amplify skin's moisture levels in the lower layers without a heavy, greasy feel and gives skin a better chance of staying balanced during seasonal environmental changes.
4. Stay Away From Abrasive Scrubs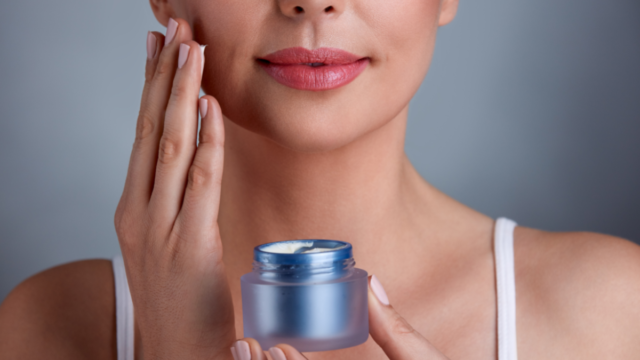 Don't exfoliate with harsh, abrasive scrubs that weaken and impair skin. Instead, try a gentle leave-on exfoliant that hydrates while it works its skin-smoothing magic. Beta hydroxy acid (also known as BHA) is an ideal choice for exfoliating flaky, dead skin away, while also decongesting pores.
5. Include Hyaluronic Acid For Your Nighttime Routine
If your skin truly is drier in the winter, consider adding a couple drops of a hyaluronic acid booster to the current nighttime moisturiser. Hyaluronic Acid is a humectant that attracts and holds moisture within the skin. It also provides a plumping effect that helps diminish the appearance of parched skin and fine lines.
Read: Autumn-Winter Skincare Guide From Paula's Choice
6. Don't Forget Sunscreen
Don't give up your sunscreen during winter months. Even if you're going to be indoors for most of the time, you still need sunscreen because the harmful UVA rays of the sun come through windows. The best daytime moisturisers combine state-of-the-art anti-aging ingredients, hydrators, and SPF all in one.
7. Don't Go For Long Hot Showers
Avoid taking long, hot showers, baths, or spending a lot of time in a sauna or hot tub. Although it certainly can feel relaxing, prolonged exposure to hot water and steam can deplete the key substances skin needs to resist stubborn signs of dryness.
8. Keep Bar Soaps At Bay
Ditch bar soaps which are known to be drying and swap in a creamy body wash. Try your best to find a fragrance-free formula (fragrance is a sneaky irritant that weakens the skin and makes it more susceptible to dryness). 
9. Go For Thicker Emollient Body Creams
Replace lighter-weight body lotions with richer, more emollient body creams. For rough patches of skin (like on elbows, knees and feet) spot treat those areas with the same BHA exfoliant mentioned above and follow up with your body cream.
10. Keep An Emollient Lip Balm Handy
Struggling with dry lips? Apply a rich, extremely emollient lip balm every single night before you go to bed. Lips dry out as we sleep (especially if you're a mouth breather or drooler), so protecting them with a moisture-locking balm makes a huge difference and sets the tone for how hydrated your lips will feel the next day. Just make sure your lip products don't contain any irritating ingredients like essential oils, fragrances, or mint.
11. Consider Getting A Humidifier
Consider using a humidifier at your home (e.g. in your bedroom or your home office) to increase moisture levels in the air.
Open up like never before and participate in conversations about beauty, entrepreneurship, mental health, menstrual & sexual health, and more. Desi women, join our community NOW!